G Suite to Outlook Migration – Top 3 Methods to Import Emails into Outlook
Content:

How to Import G Suite Email to Outlook?

G Suite to Outlook Migration using IMAP

Google Workspace to Outlook using Professional Software
MS Outlook is the most preferred email clients. Many organizations, both big and small, use Outlook as the default email client. Compared to it, G Suite is a cloud suite that provides apps to access documents and emails online.
In this post, we will discuss how to migrate G Suite to Outlook. But before we start, let's discuss G Suite and MS Outlook first.
Google Workspace (G Suite)
It is an integrated suite of cloud and productivity apps powered by Google AI. G Suite is now rebranded as Google Workspace. It includes apps such as Gmail, Docs, Drive, Calendar and more. Our focus of the article will be mainly email migration with a hint of contacts and calendars. G Suite has additional administrative tools and advanced settings, and multiple enterprise features. You cannot access the services offline.
Microsoft Outlook
MS Outlook is a personal information manager as well as an email client. It is a desktop-based application that stores the data on the local computer. Outlook uses PST/OST files to store emails, contacts, calendars, etc. It can be perfectly integrated with Exchange server. You can access all the data with or without internet.
How to Import G Suite Email to Outlook?
You can use the following methods for migration. The first method is divided in 3 sections while the second method uses a professional tool.
G Suite to Outlook Migration using IMAP
For this method, you need to fulfill some prerequisites and configure the account with Outlook. Follow the below-mentioned steps:
Step 1: Allow less secure apps Access
Google considers Outlook to be a less secure app. So in many cases, you may not be able to add G Suite to Outlook without allowing this setting.
Go to myaccount.google.com/lesssecureapps
Sign in with your credentials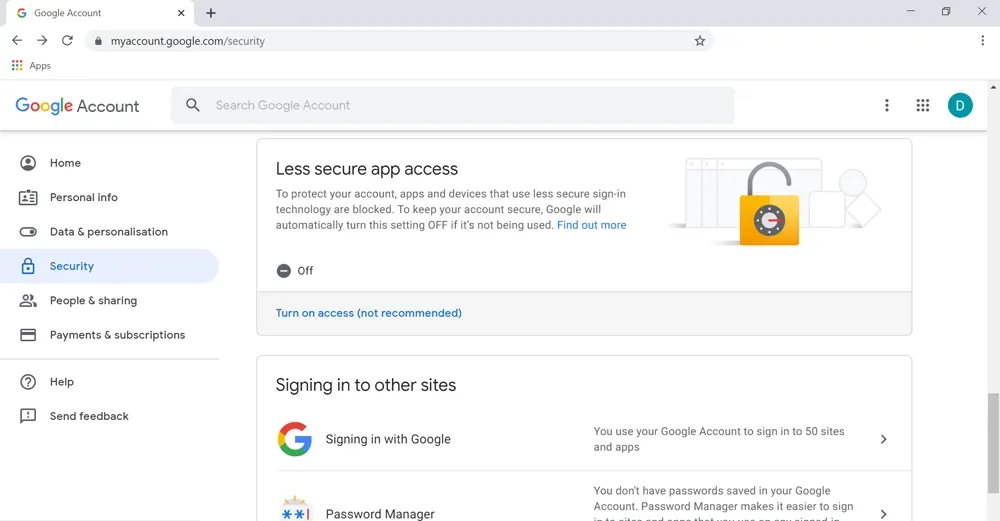 Turn Allow less secure apps on.
Step 2: Configure G Suite to Outlook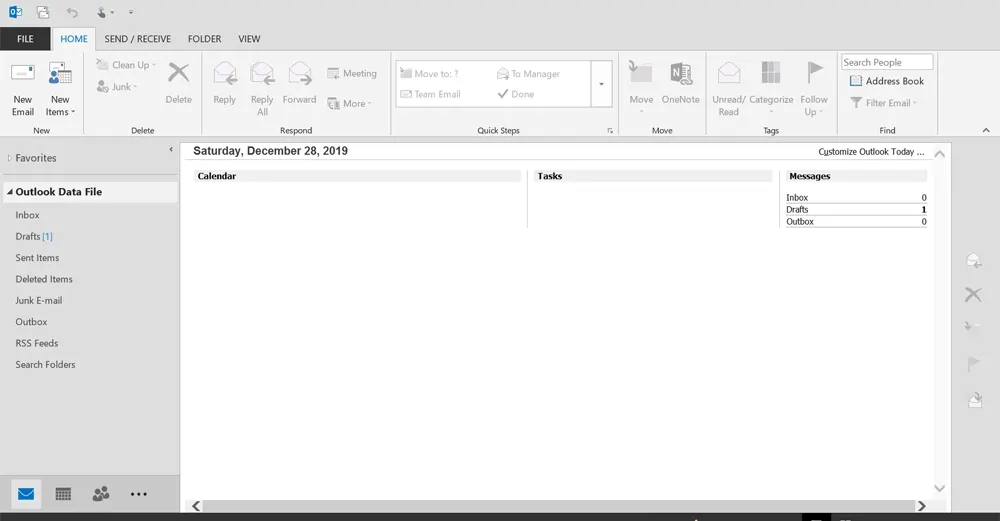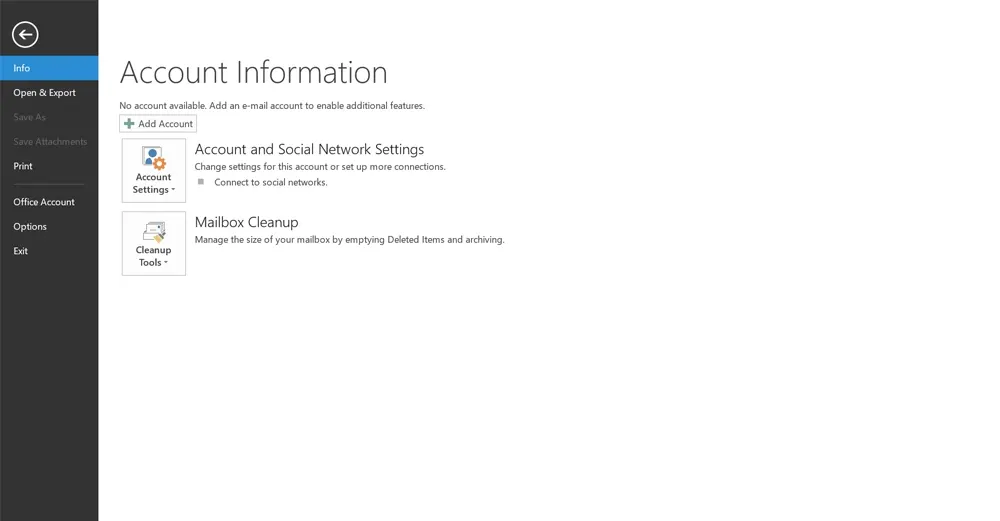 Click on Account Settings and again hit Account Settings option.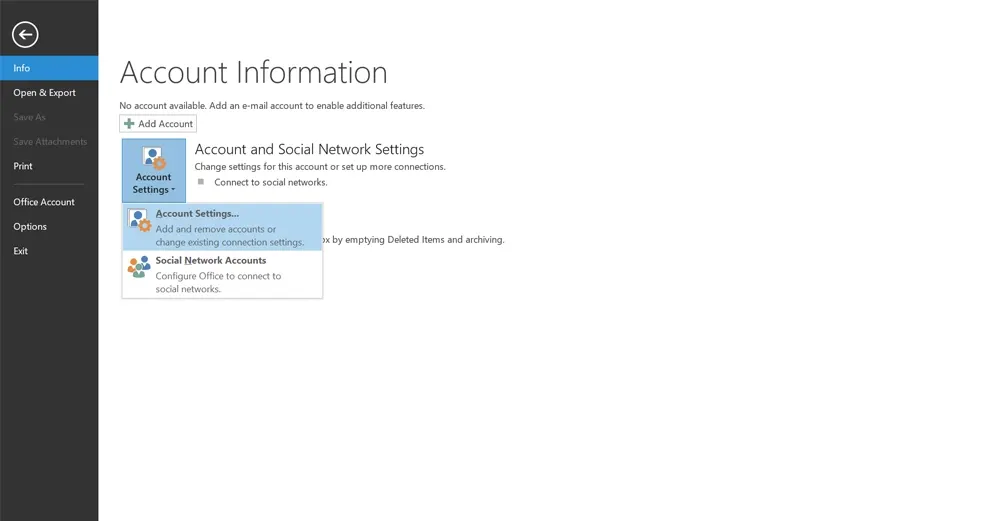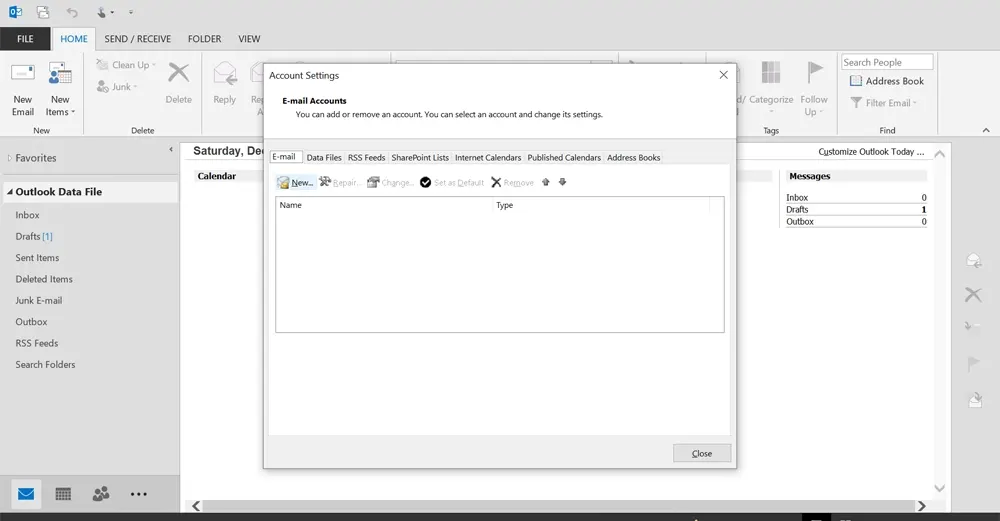 Enter the name, G Suite email id and password of your account and click Next.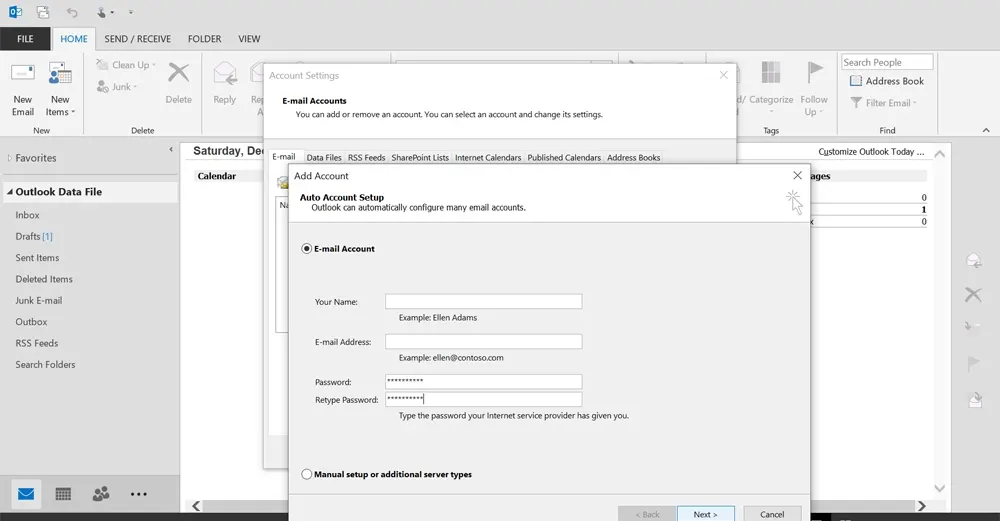 Once the credentials are validated, click on Finish.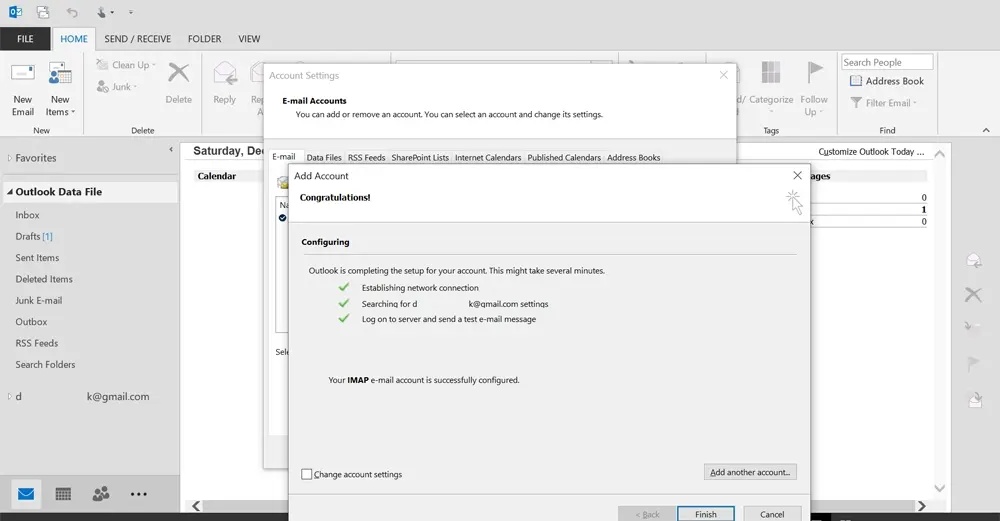 Finally, close the Account Settings window.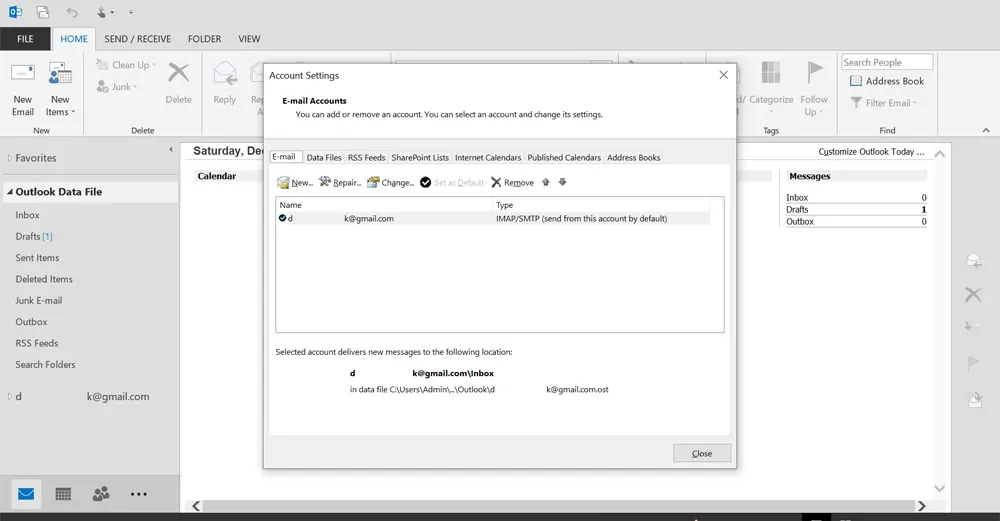 Access the G Suite account from the left panel and read all the emails.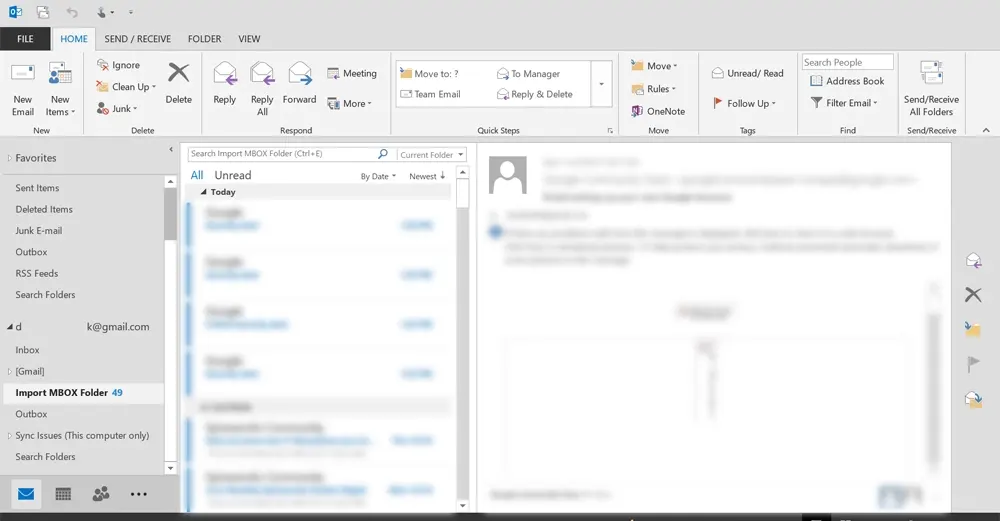 Congratulations, you successfully migrate G Suite to Outlook.
Note: This process is useful for the synchronization of emails between G Suite and Outlook. It is a time-consuming process. You can use professional software as the better alternative to get G Suite emails as PST files and/or migrate data from multiple Google Workspace user accounts at once.
Google Workspace to Outlook Migration using Professional Software
Email migration is a difficult scenario. To make it easier, you can use the professional G Suite Backup tool. It is one of the best software apps to export G Suite to PST file format. These PST files are easily accessible in MS Outlook 2019, 2016, 2013, 2010, 2007 & 2003. As far as Outlook 365 is concerned, you can take a look at the solutions to migrate G Suite to Office 365 step by step.
Anyhow, the tool migrates emails, contacts, and calendars from G Suite to Outlook without any hassle.
Download the software and run on your Windows system, then click the G Suite button.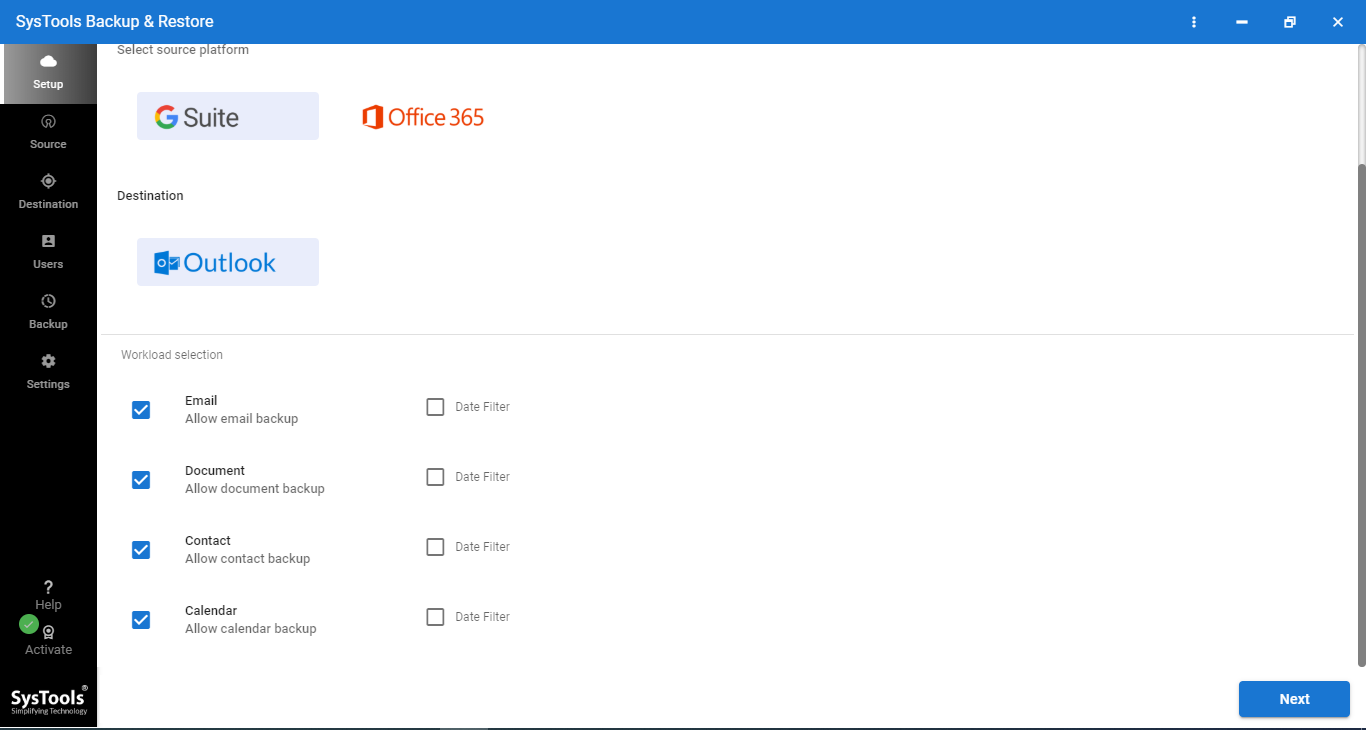 Simple enter the admin email id and other info that can be obtained when completing pre-requisites.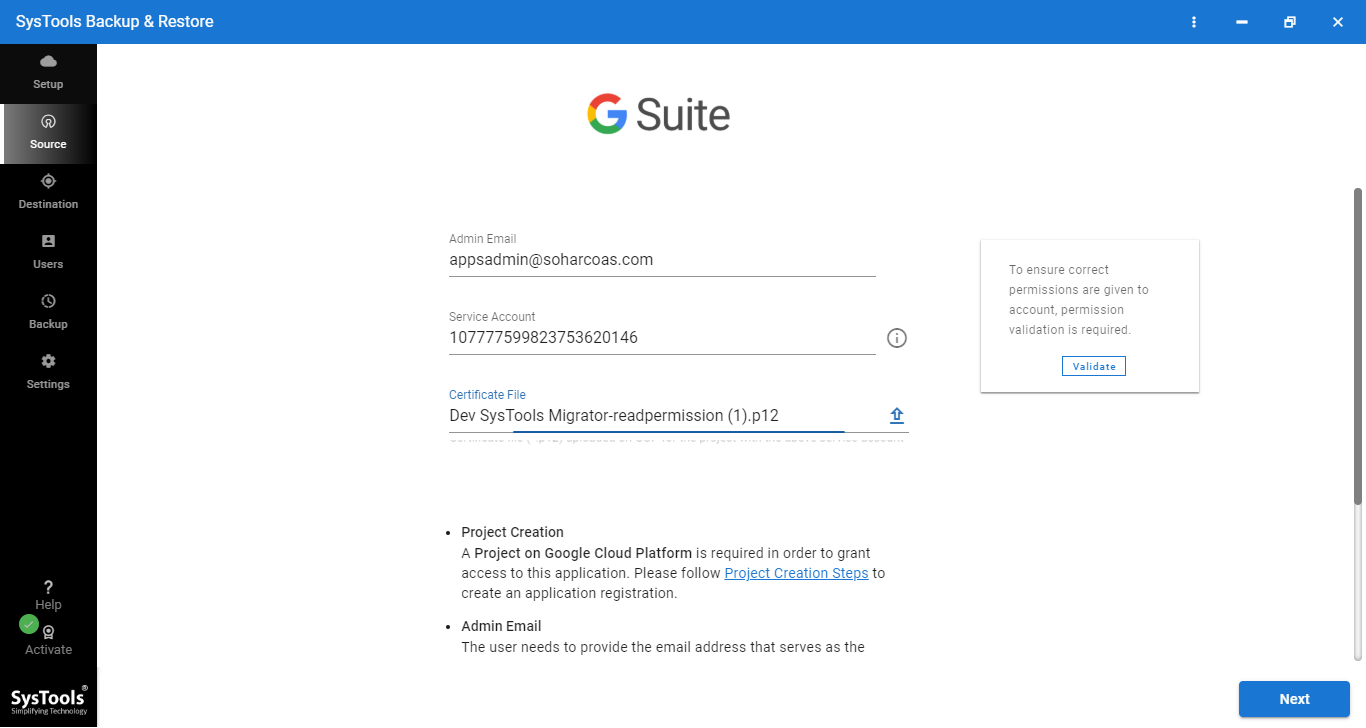 Select the destination location to save the converted files.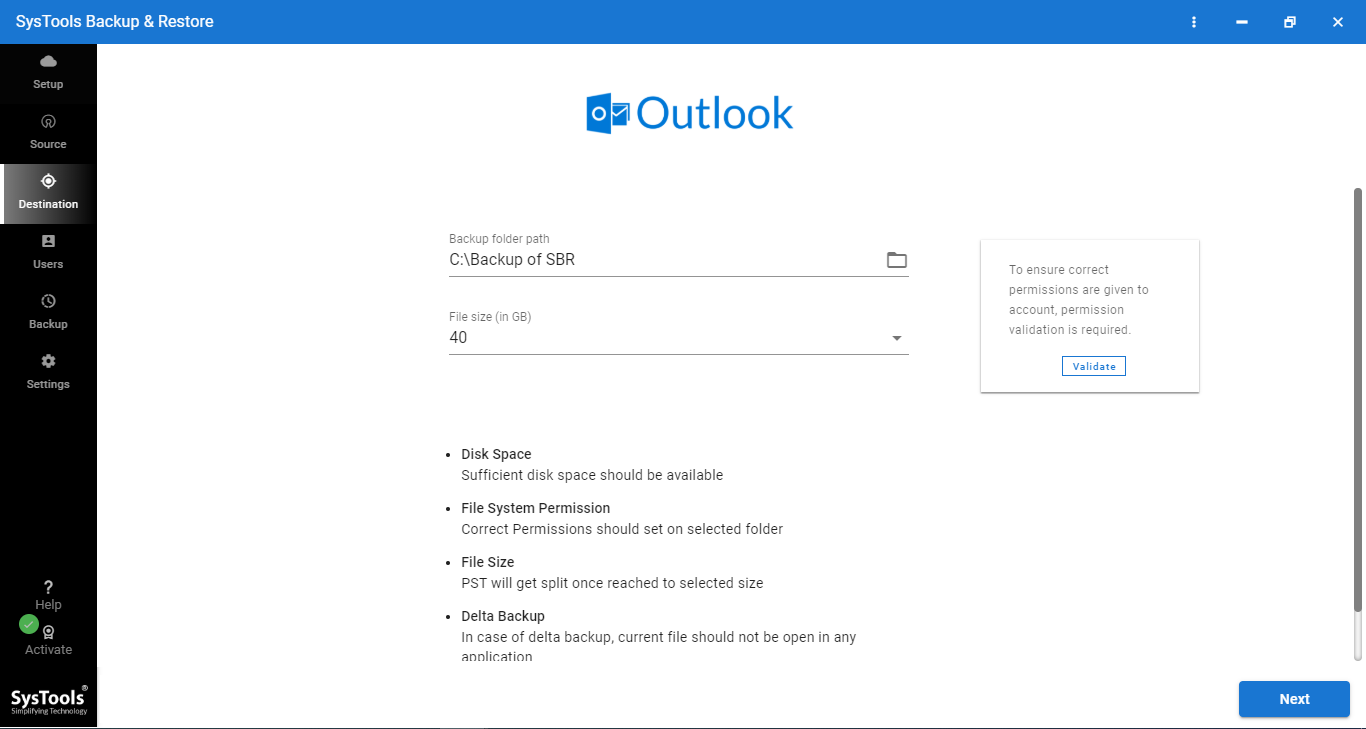 You can choose to migrate a single G suite account to Outlook or multiple G Suite users' to Outlook. Simply select the method to fetch the user accounts for conversion.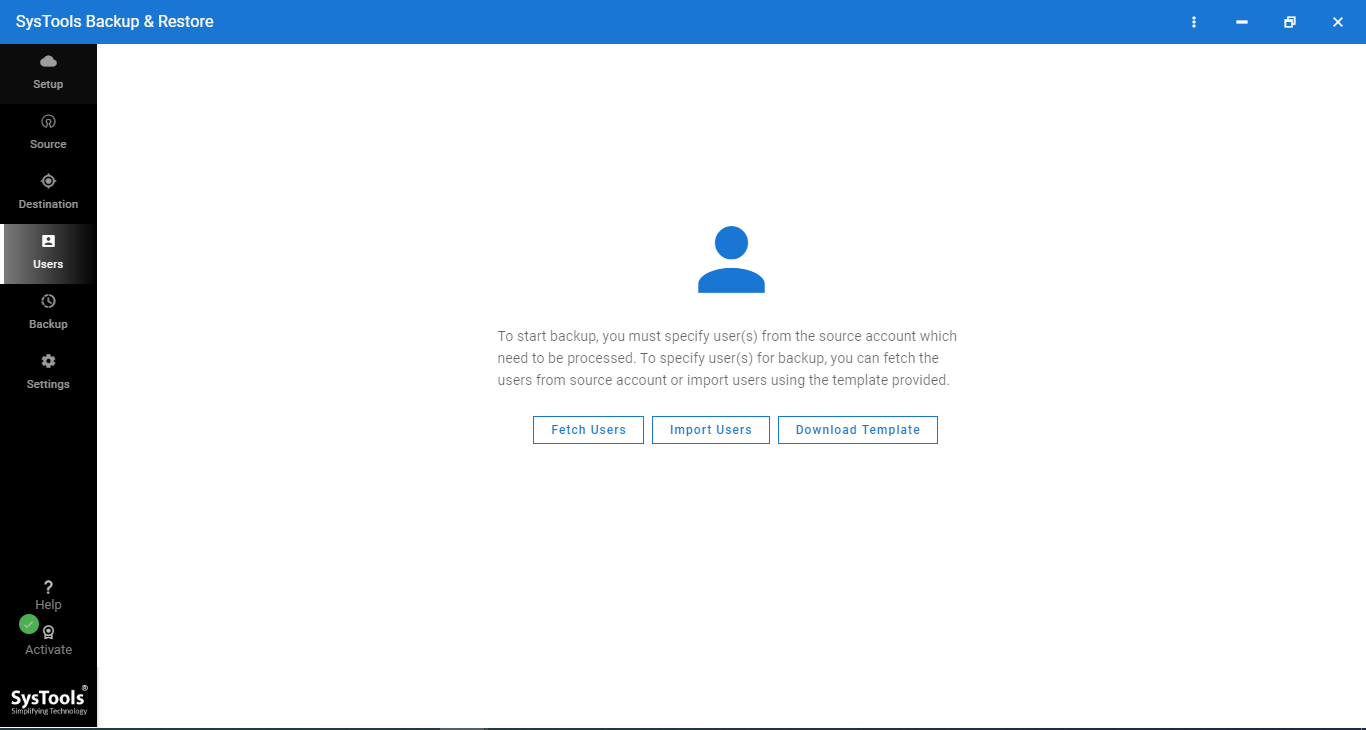 Once the users are validated, click the Start button to start the process.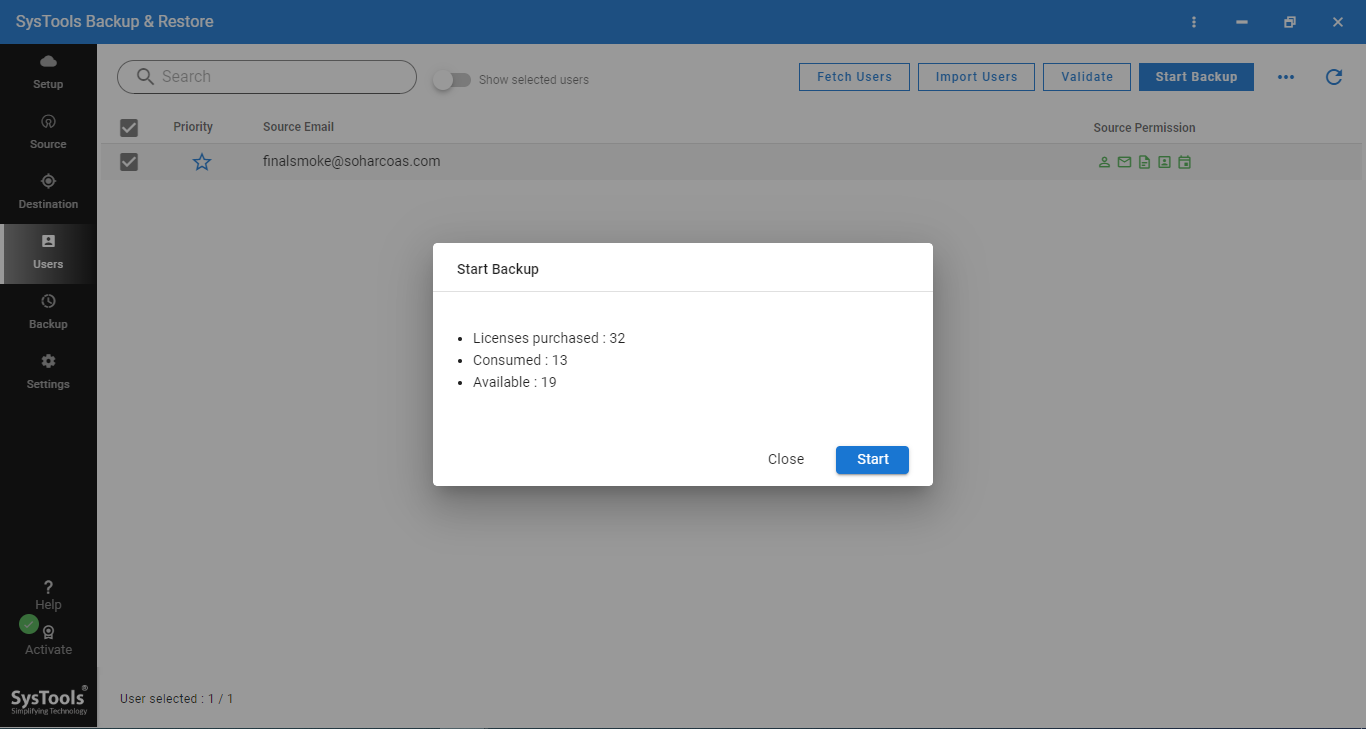 Once the process completes and you have the PST file, open MS Outlook.
Go to File > Open & Export > Import Export.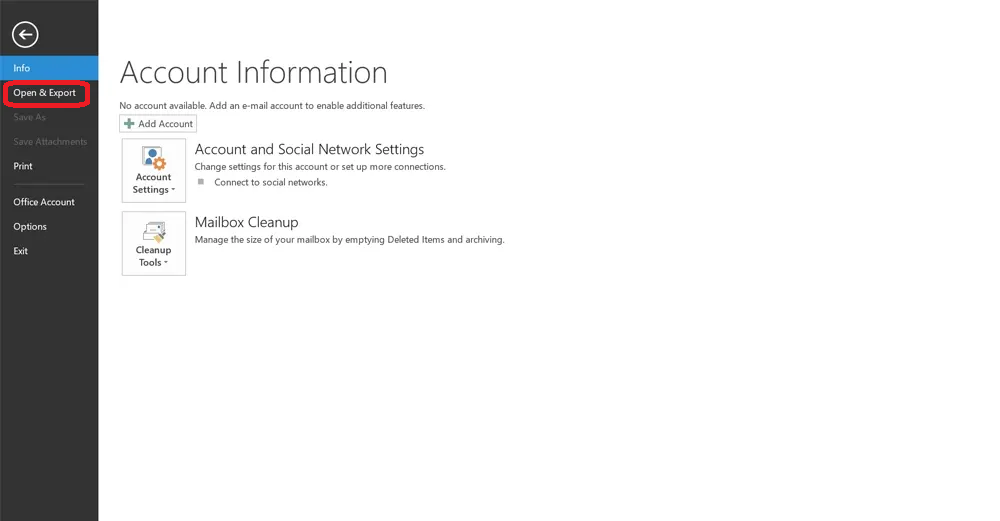 Proceed to Import data from a file > Outlook data file and finish the process.
Congratulations, your G Suite data is converted to PST and then, migrated to Outlook.
The software is also available as a demo software for G Suite to Outlook migration. The free demo version allows users to migrate 2 accounts data to Outlook PST. For full features, you will need to purchase the license key.
Frequently Asked Questions
Is there any other method to migrate Google Workspace to Outlook?
Yes, if you use Google vault, then you can export the data in PST files from it. Thus, importing the file afterward in Outlook. But it won't provide data in ordered fashion.
Can I perform G Suite to Outlook 2019 migration with this software?
Yes, once the emails are converted in PST file, you can open the resultant files in any version of Outlook like 2019, 2016, 2013, etc.