Use GWSMO to Sync Google Workspace with Microsoft Outlook
Why settle for less when you can enjoy the benefit of both Google Workspace and Microsoft Outlook?
Google has always thought about its users. No doubt about that. This is why they come up with one or other feature to make the job of their users feel like a breeze.
There are two situations that a user faces when in the middle of two platforms. It is either enjoying the benefits of both programs simultaneously or migrating from one to the other.
So, if an organization has decided to make Google Workspace part of its daily work along with Outlook, then the best way is to sync both platforms and use them together.
This requirement of the user pushed Google to launch the Google Workspace Sync for Microsoft Outlook (GWSMO). It is a plugin that synchronizes your data between the Google Account you recently created and Outlook.
Which Google Workspace Data Gets Synchronized with Outlook?
The main question of users while using this feature is which of their data gets synchronized.
All their data ranging from emails, calendar events, contact, tasks, and notes are transfer gwsmo to google workspace with Microsoft outlook regularly.
Before Starting, Make Sure you Understand These Points:
You need to sign in to your Google Account and accept Google's Terms and Conditions.
Set your default profile in Outlook.
Make it a point to not let Outlook run in your system before you install GWSMO.
Install GWSMO on the computer where Outlook is used.
What are the System Requirements to Follow?
There are certain system requirements that a user needs to meet before moving forward with the installation and setup.
Google advises its users to update the latest patches for their Microsoft Windows version.
Operating System Requirements
Windows Vista (32 and 64-bit)
Windows 7 (32 and 64-bit)
Windows 8 (32 and 64-bit)
Windows 10 (32 and 64-bit)
Note: Microsoft doesn't support Windows Vista anymore.
Outlook 2003 SP or 2007 SP2 (or SP1 with hotfix)
Outlook 2010 (32 and 64-bit)
Outlook 2013 (32 and 64-bit)
Outlook 2016 (32 and 64-bit)
Outlook 2019 (32 and 64-bit)
Note: Microsoft doesn't support Outlook 2003 and 2007 now. Thus, users must upgrade to a version that Microsoft supports.
Unsupported operating systems
GWSMO doesn't work for Microsoft Outlook because it doesn't support its messaging application- MAPI ( Messaging Application Programming Interface). This is an important application to communicate with Outlook.
Windows XP Windows Server 2003
Microsoft no longer supports these versions. Support for them in our data migration and sync products stopped on December 31, 2018.
Unsupported Outlook versions
Outlook for Microsoft Exchange Online (Office 365)
Windows 10 ARM-based PCs—32 (ARM32) and 64-bit (ARM64)
Also Read:- G Suite to Outlook Migration
Stepwise procedure to sync Google Workspace with Outlook?
Setup is done by the administrator
Before you begin, your administrator needs to do some setup. After that, you can install the product on your computer and start to sync your data.
In the Google Admin console:
Go to Apps, and then click on the Google Workspace option.
Calendar, Directory, Drive and Docs, and Gmail should have a Service Status of ON for everyone.
Next, on the Google Admin Security page, you need to select "Enable API access".
Download GWSMO and Perform the Steps
After you are done with the above steps, go ahead and perform the following steps:
1Step : Go to the Google Workspace Sync for Microsoft Outlook (GWSMO) download page (https://tools.google.com/dlpage/gssmo/)
2. Step: Now, click on the Download GWSMO option.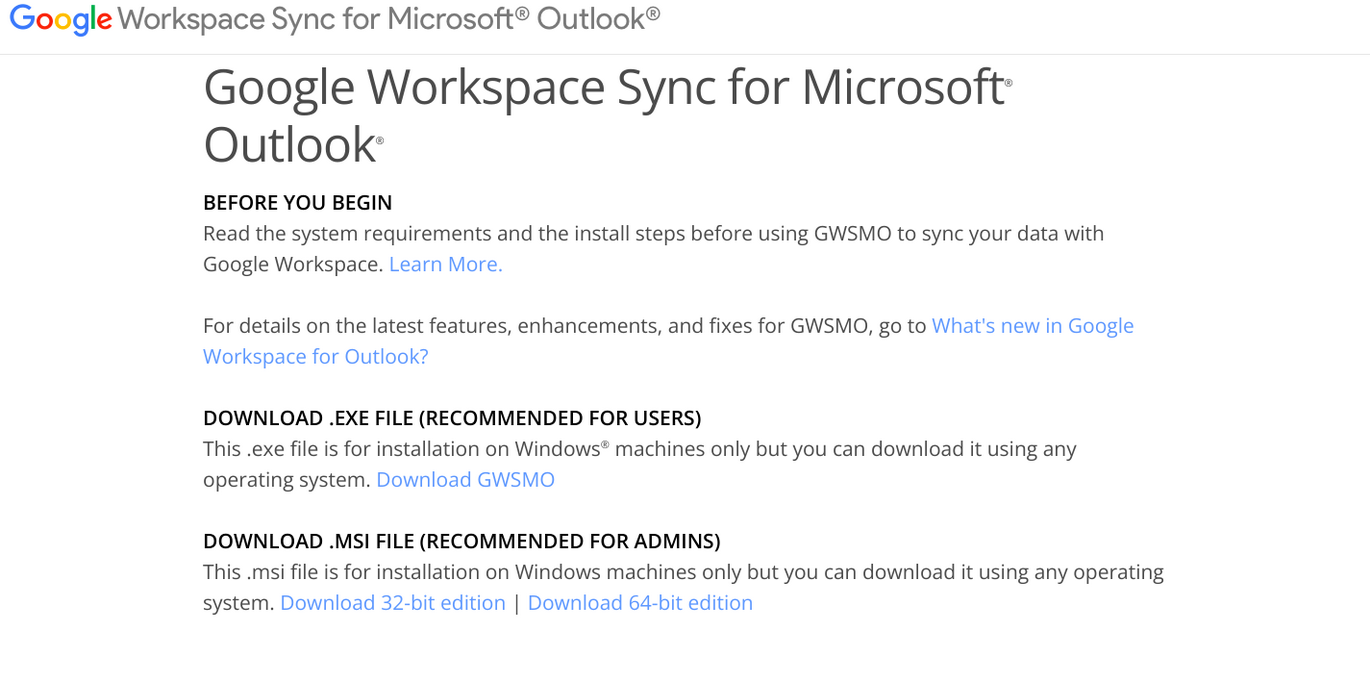 3. Step: After performing the above function, the GWSMO setup will get saved on your system.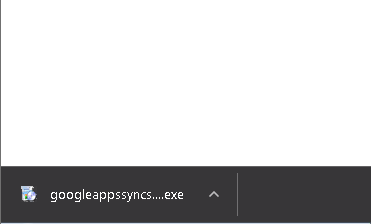 4. Step : After you run this setup, a pop-up "Do you want to allow this app to make changes to your device?" will appear on your screen. Click on the Yes button.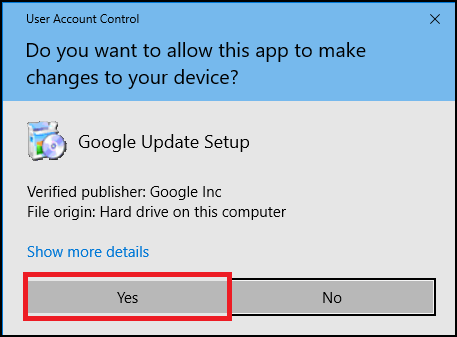 5. Step: Finally, after meeting all the requirements, GWSMO starts downloading on your system.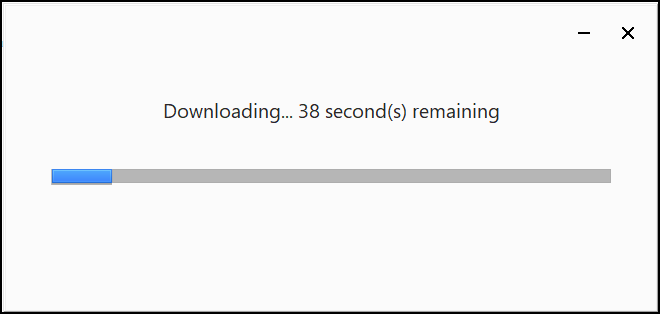 6. Step: Click on the 'Close' button and proceed.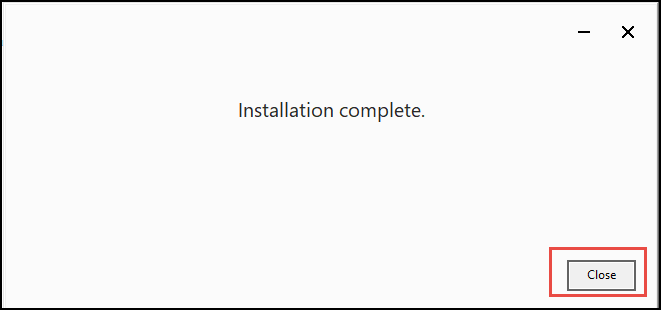 7. Step: Enter your Google workspace credentials and hit the continue button.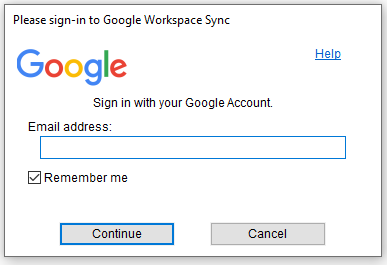 8. Step: In the 'Continue to Google Workspace Sync for Microsoft Outlook, hit the Next button.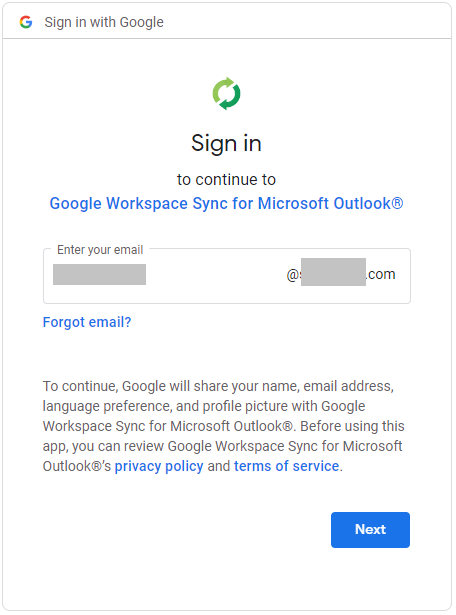 9. Step: Enter the password to your Google account and click on the Next button.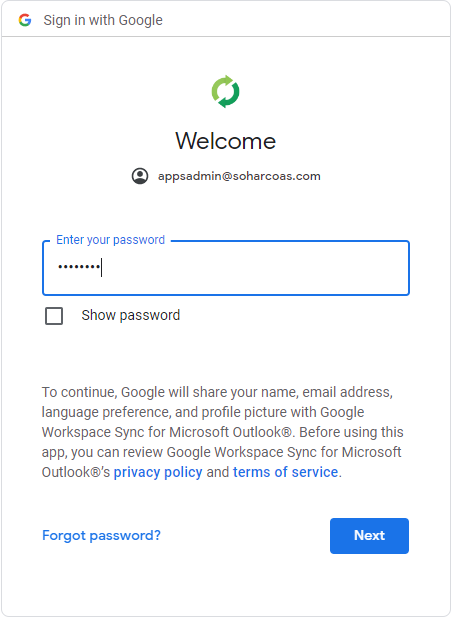 10. Step: After that, an image will appear on your screen, informing you about the different applications of Google that require access to Microsoft Outlook.

11. Step: Click on the Allow option to give access.
12. Step: Now, authorization has been granted to Google and you can move forward with the process.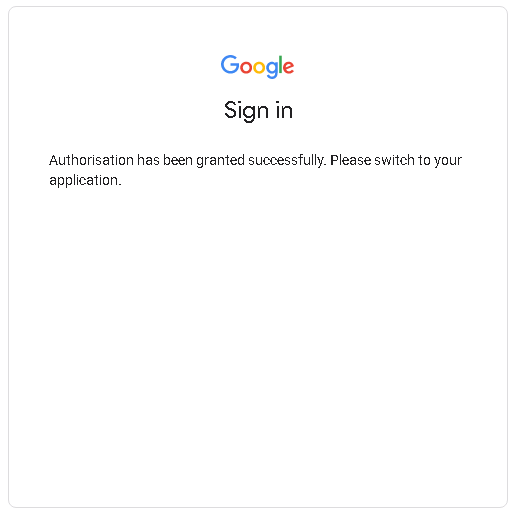 13. Step: Keep all the options unchecked and click on the Create Profile option to create a profile of Google Workspace in Microsoft Outlook.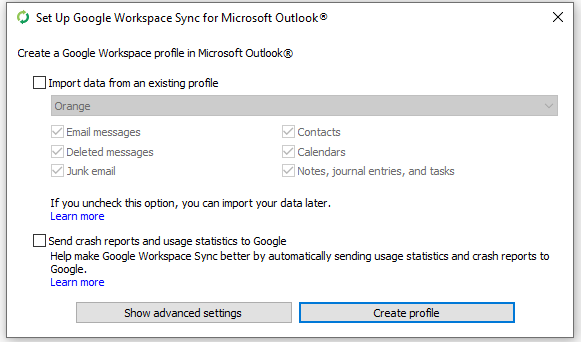 14. Step: Your Google Workspace Sync setup is now complete and you can access Microsoft Outlook by clicking on the Start Microsoft Outlook button.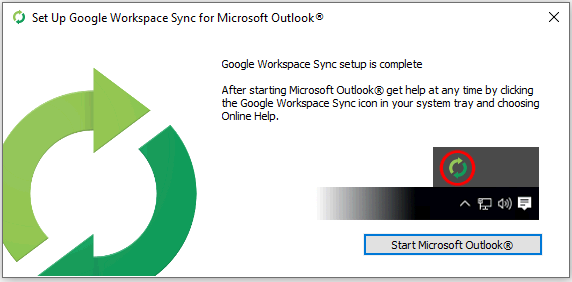 15. Step: Choose the Google Workspace profile from the drop-down menu and click on the OK button.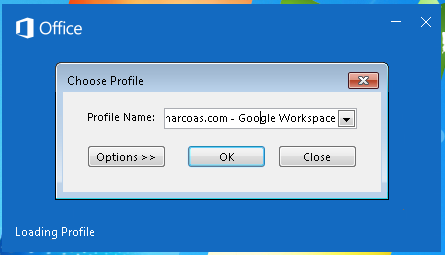 16. Step: You can view the Google Workspace with Microsoft Outlook synchronization status on your screen.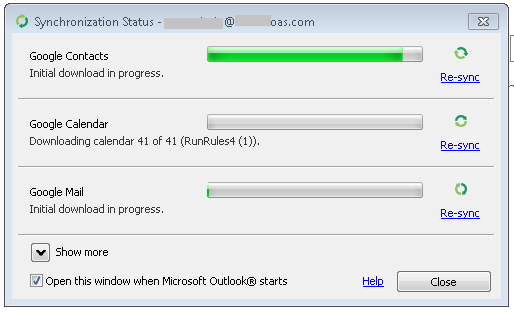 Once the process completes, you will have all your synced data in Outlook.
Is GWSMO Free from Troubles?
Unlike Ronaldo's perfect hat trick, GWSMO can make you face certain problems. For this, you need to perform certain troubleshooting steps.
Is Google Workspace Sync for Microsoft Outlook Worth All the Effort?
For users who don't want to pick between Google workspace and Microsoft Outlook, Google furnishes them with an amazing feature- GWSMO. It syncs both accounts and allows the user to use both of them together.
But, what if after performing so many steps, the syncing process shows other problems like sync errors leading to corruption in Outlook's PST files?
So, instead of syncing, some users choose to export their data to Outlook.
Google Workspace to Microsoft Outlook – What if You Want to Migrate Data?
If users want to use Google Workspace and quit using Outlook. But, need its data in G suite, then using a professional Google Workspace backup tool is the best option to transfer google workspace to Outlook.
Google Workspace to Microsoft Outlook Steps:
Run software and choose "source platform"
Select "Category" of data
Enter Google Workspace creds and choose the destination path.
Fetch the user list and transfer Google Workspace to Outlook PST.
Import PST into Outlook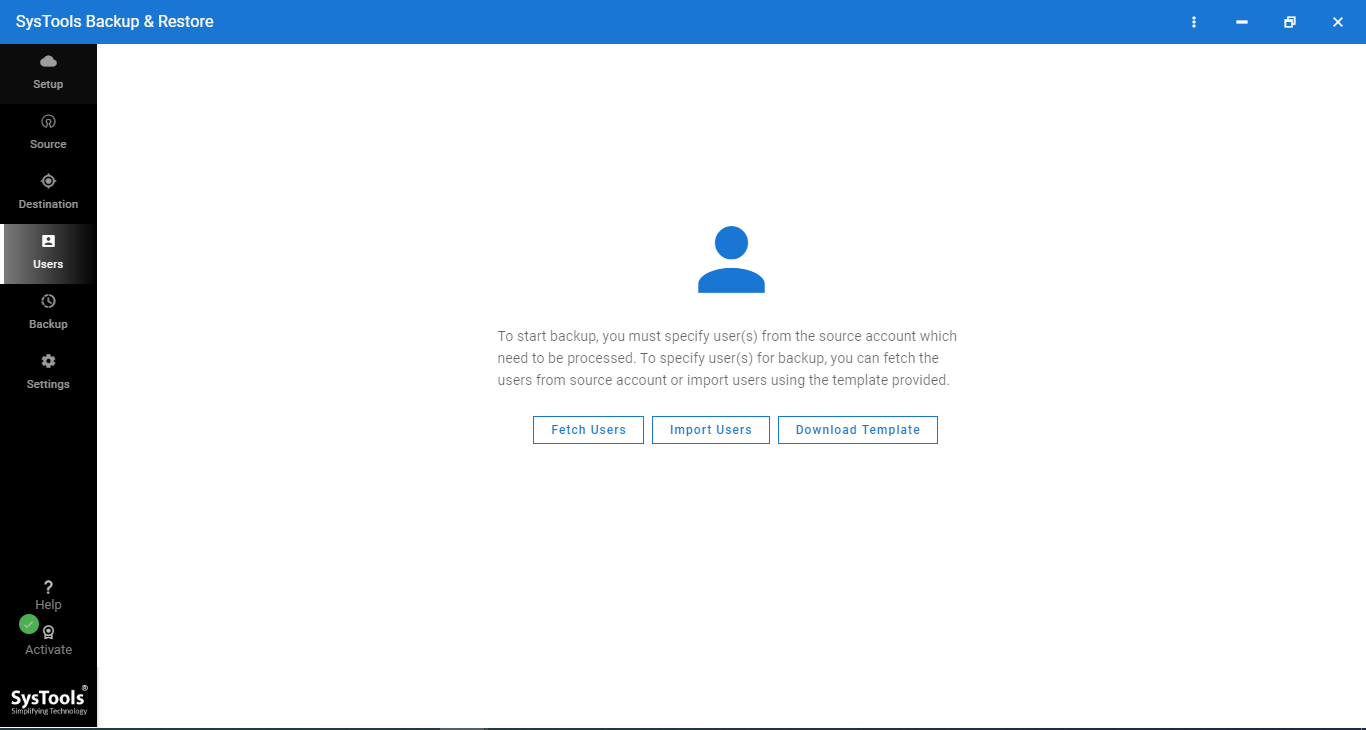 Last Words
In this post, we have discussed all the GWSMO applications and how to use and download them to sync google workspace with outlook. In case, if users only want to transfer google workspace to outlook, then go with a professional utility. Because this application is very easy to use anyone can use it without facing any difficulties.