Download Yahoo Mailbox for Windows and Mac OS – Right Time to Choose
Summary: In this blog, we will discuss how to download Yahoo mailbox for Windows and Mac OS. Also, we will cover the need of users to download Yahoo Mail.
Yahoo is one of the famous web-oriented email clients used by multiple users in different use cases. But despite Yahoo being hacked many times and still majority of people still use it. It is because of the pure liking towards Yahoo Mail.
In some situations, the user requires to export their Yahoo email messages. There could be different reasons to download their data.
Therefore, stick to this page and know how to download Yahoo Mail for Windows 10 and Mac OS. But before discussing the solution let us know the user's query.
"Hi Guys, I am Herbert Terry, I am using Yahoo Mail for a long time and now for security concerns I decided to backup and download Yahoo emails locally. But the problem is I don't know how to download Yahoo Mail for Mac emails. So, please suggest to me an ideal solution to back up my Yahoo Mail mailbox data for Mac. Thanks in Advance!"
From this query, you may understand why users need to download Yahoo mailbox. But let's discuss this in more detail.
Learn More: How to get back deleted email from Yahoo Mail?
Why Do Users Need to Download Yahoo Mail?
There are several reasons why you may user want to backup Yahoo account. Some of the reasons are listed here. Have a look:
The user may need to classify or share information that was offline, or sometimes they just want additional security. In these types of cases, the Yahoo account is compromised in one way or another.
Most of the time it happens that we just want to download Yahoo emails due to the increasing number of emails in Yahoo account (space-filling faster). However, at the same time, we don't want to permanently lose a potentially valuable connection.
A copy of emails at your end is a good practice to access it under all conditions.
Also Know: Why Zimbra Yahoo Mail backup is important?
How to Download Yahoo Mailbox for Windows and Mac OS?
In order to archive Yahoo Mail to hard drive, the best method is by using the advanced third-party tool i.e. Yahoo Backup Tool. This tool comes under an advanced technology program that is widely used by numerous big companies to export Yahoo emails for Windows 8, 10 and Mac.
Also, the UI of this tool is very straightforward and easy to use that both non-technical and technical users can use and backup emails from Yahoo Mail in a couple of minutes. Now, to know the working and great features of this tool. Read the upcoming sections.
Steps to Download Yahoo Mail for Windows
It is time to check how to download Yahoo mail for PC using this utility. Just follow the steps appropriately. Have a look:
Run the tool on your local machine.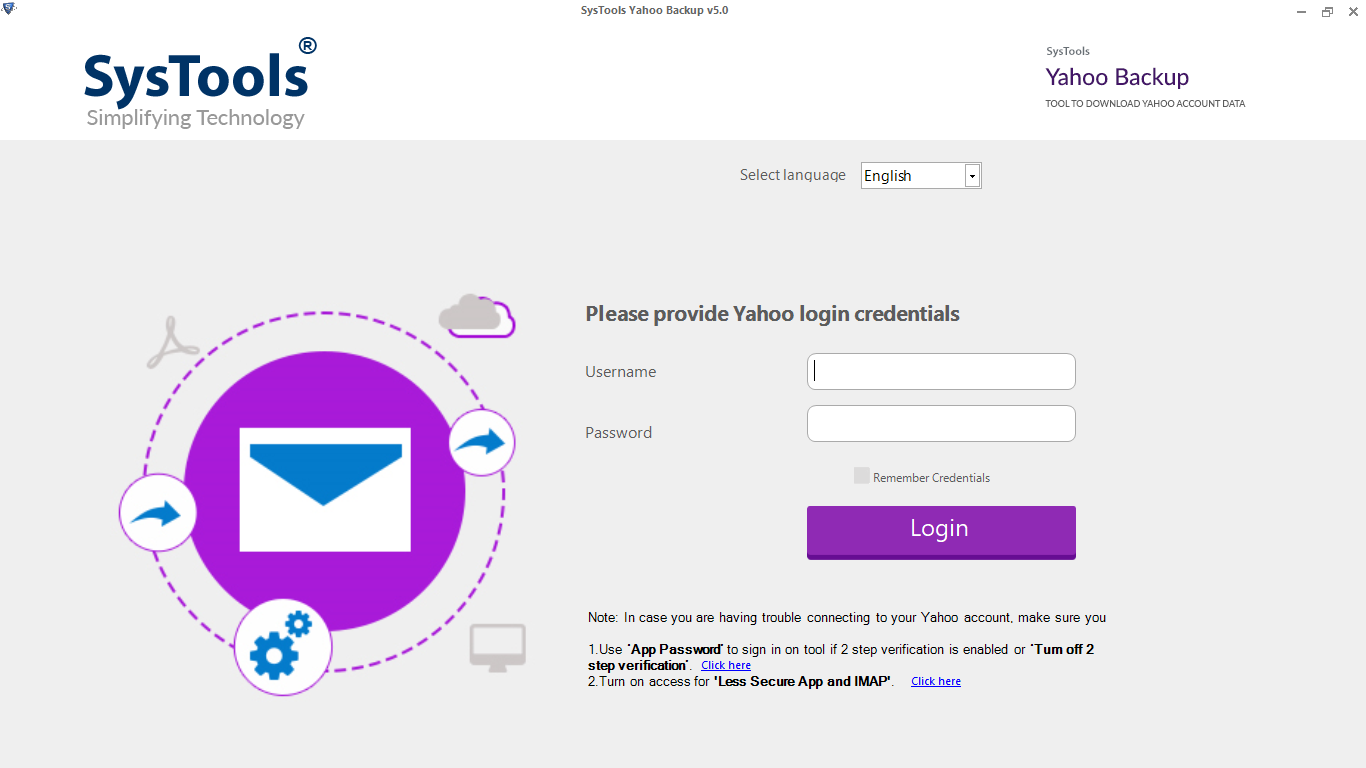 Login with Yahoo account in the tool.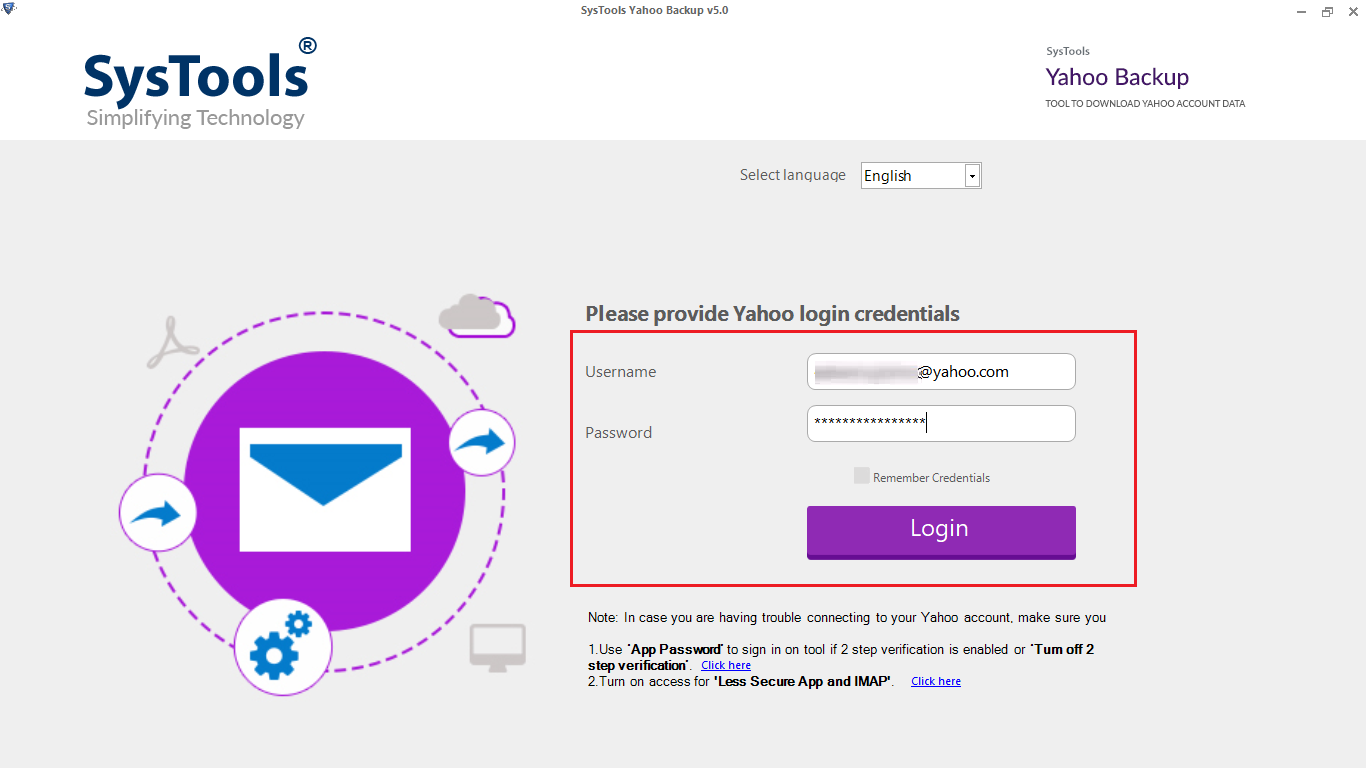 Select file format and browse location to download Yahoo mail for PC.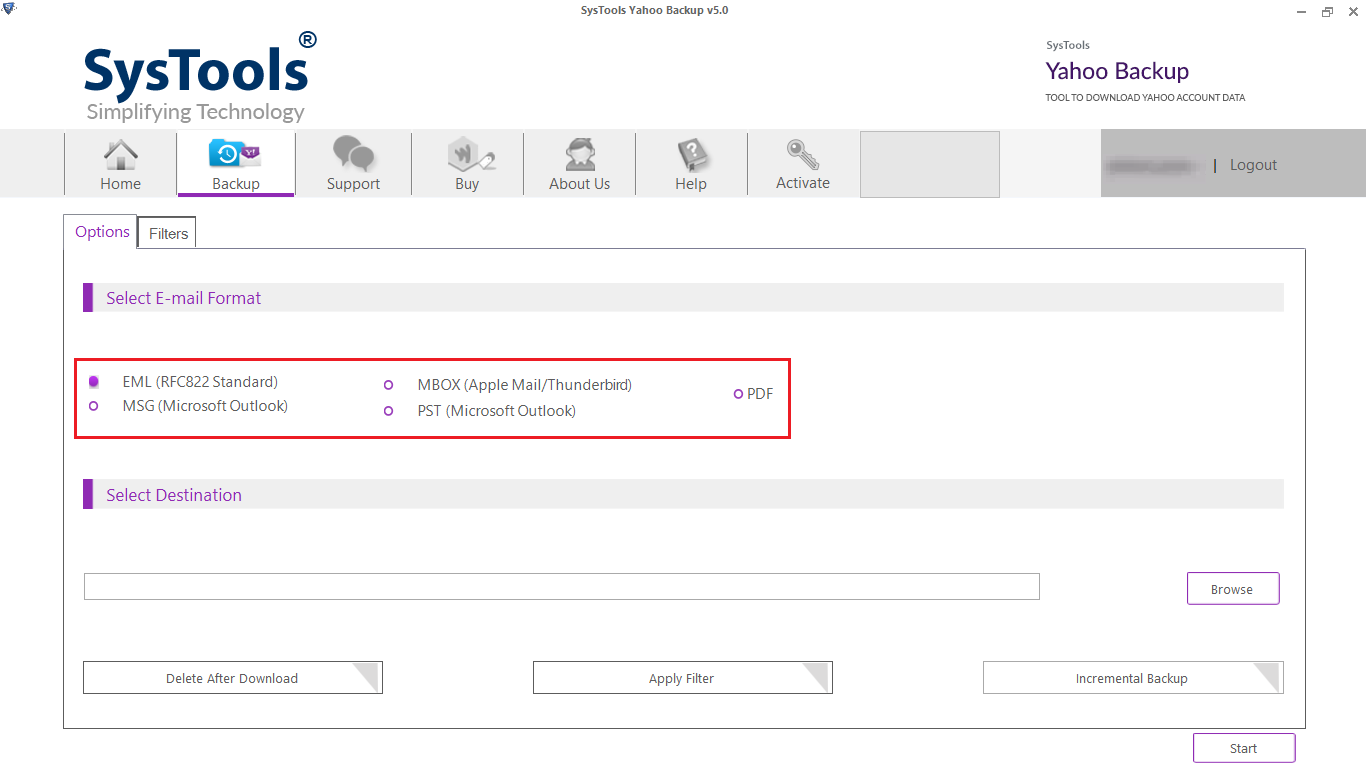 Hit on the Start button to download Yahoo mailbox.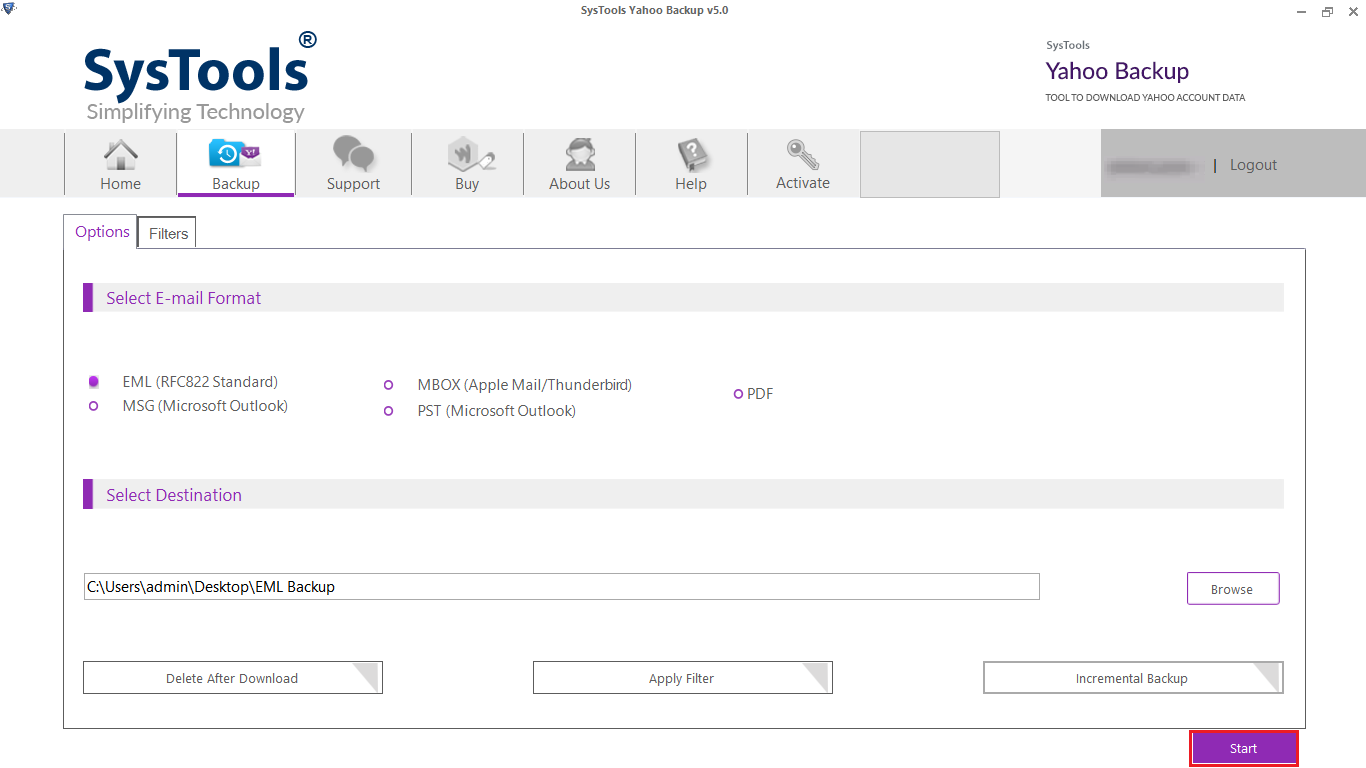 Finally, you have successfully backup all your emails from Yahoo account for Windows 10, 8, 7. Now, let's see the working steps for Mac OS.
How to Download Yahoo Emails for Mac OS
To export emails from Yahoo Mail for Mac OS, download the Mac version of tool from the below button and follow the below-stated steps respectively.
Download the tool for Mac OS and run tool on your computer.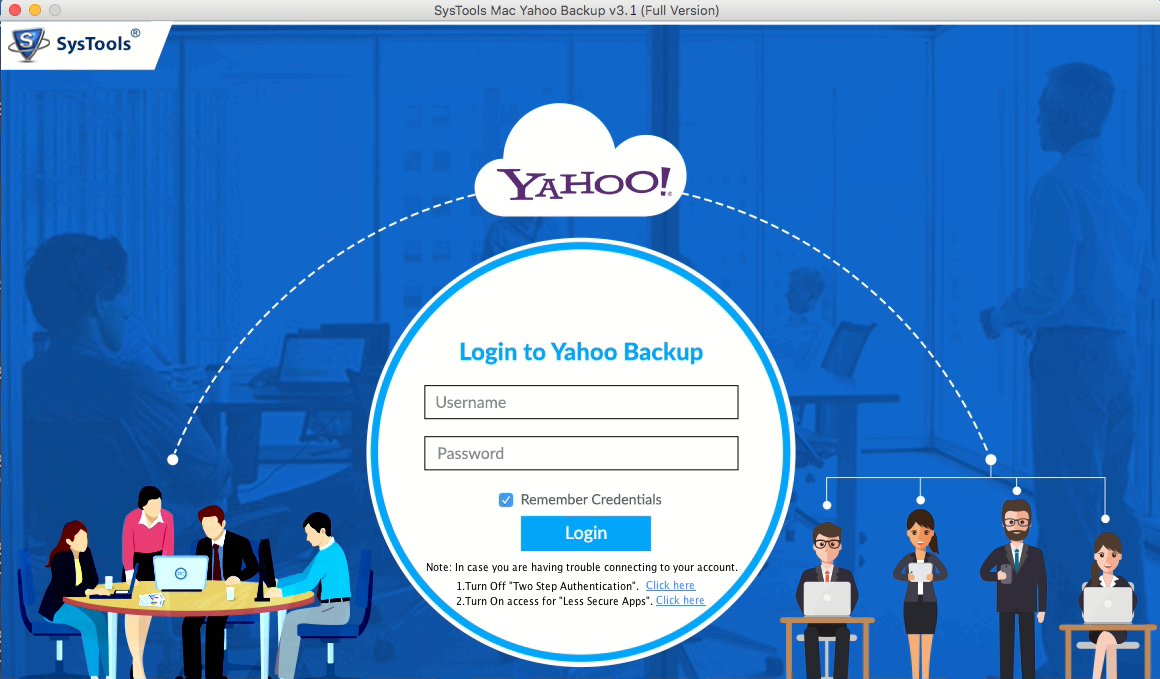 Enter the credentials of Yahoo account and log in account.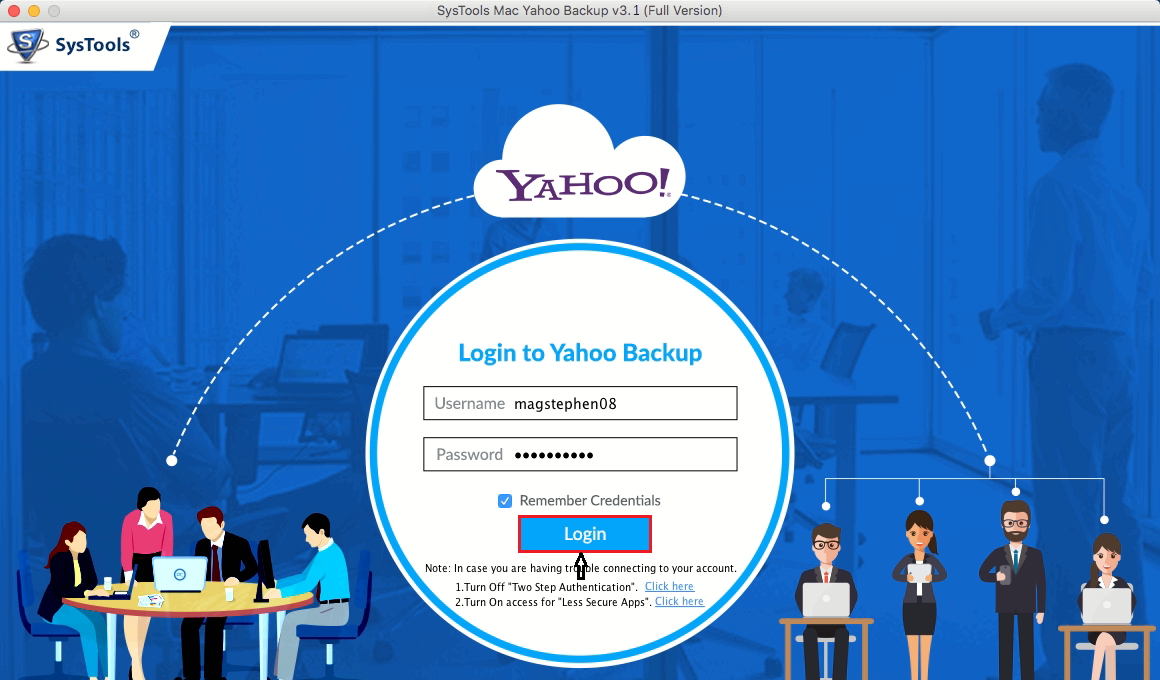 Now, select the ideal file format in which you need to download.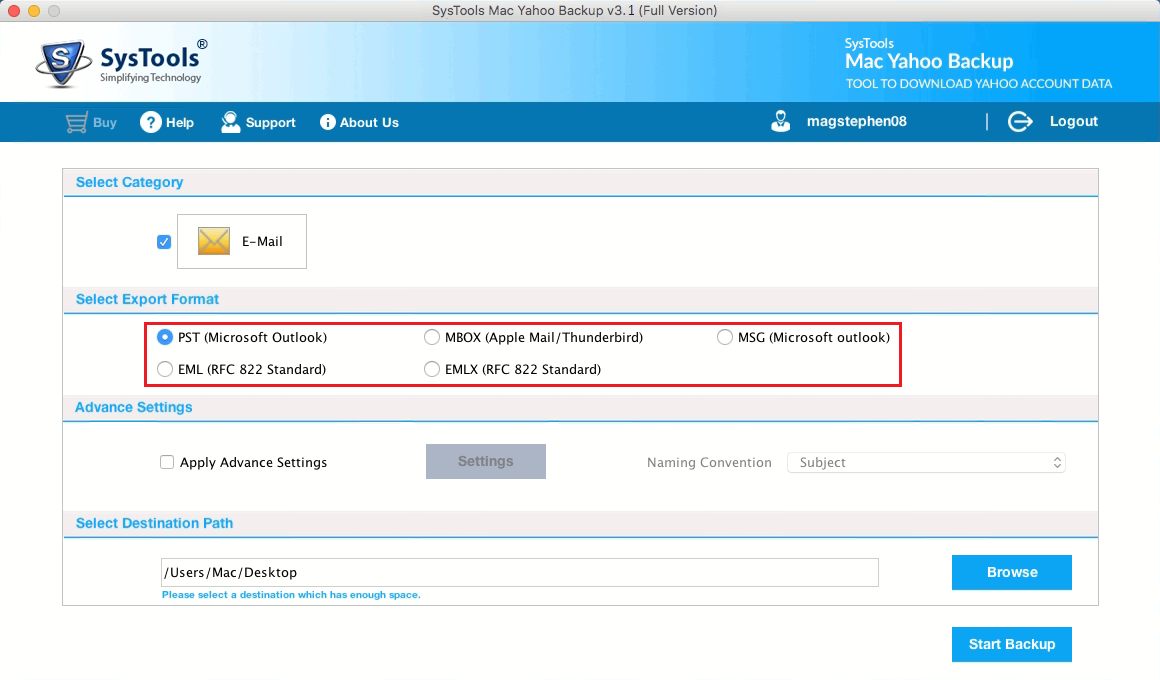 Browse the location and click Start Backup to begin process.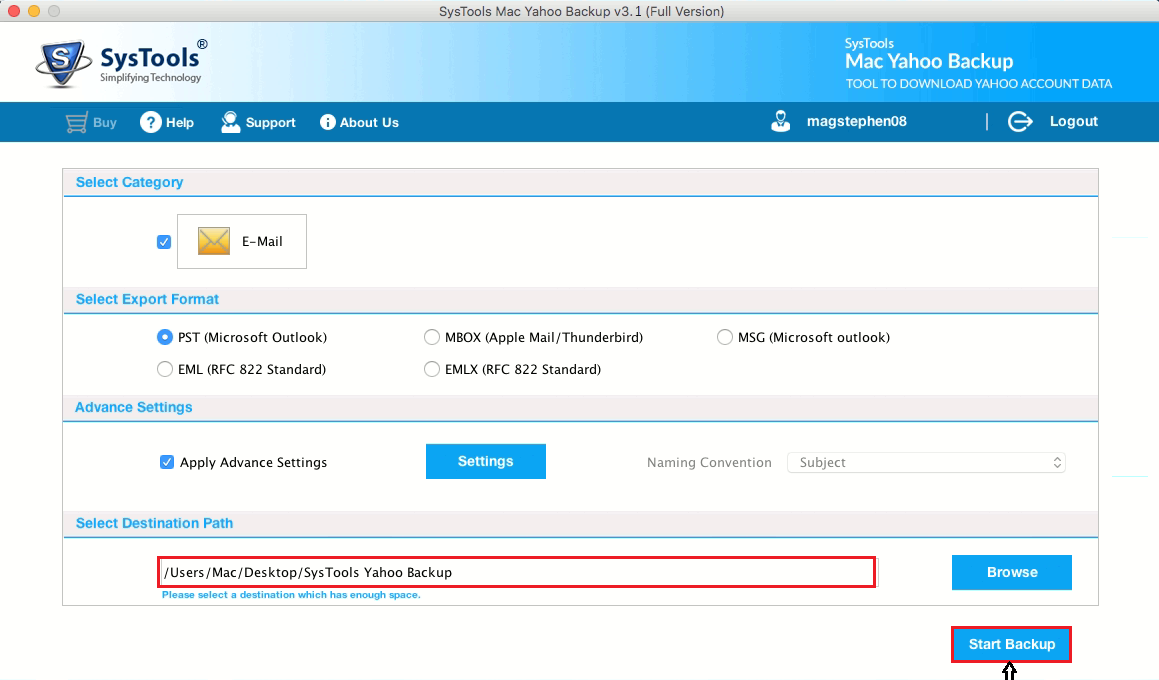 So, these are the steps to download Yahoo Mail for Mac. Now, you can access all emails in offline mode.
Features of Tool to Download Yahoo Mailbox
Download Yahoo Mail for Windows and Mac OS both
Save Yahoo Emails in Multiple Formats for Windows; PST, EML, MSG, MBOX, PDF
Download Yahoo Mail for Mac in PST, EML, EMLX, MSG, MBOX
Offers to Delete after Download option to delete thousands of emails from Yahoo
Supports Multiple Languages; English, Chinese, Indonesian, Netherlands, etc.
Preserves Email Folder Hierarchy after backup emails from Yahoo
Pause and Resume option to manage the real-time process
Date-Range Filter option to export selective emails from a specific date
Editor's Thoughts
This application is the perfect tool according to me. The best part of this tool is that any user, be it a beginner or technical can easily download Yahoo mailbox emails for Windows 10, 8, 7, and Mac OS 10.15, 10.14, 10.13. Moreover, the tool provides numerous advanced features that we have discussed above. So, use this tool and download Yahoo Mail for PC.
Frequently Asked Queries by Users
Q1. How Do I download Yahoo mailbox for windows using this tool?
Steps of Yahoo Email Download Process
Step-1: Install and run the tool on your local system.
Step-2: Then, log in using credentials to your mail account.
Step-3: Select format and browse the location to save.
Step-4: Click on Start to download Yahoo mailbox for Windows.
Q2. Do I require any other application to run this software?
No, you do not require any other support application to download Yahoo Mail for Mac or Windows.
Q3. Can I restart an interrupted Yahoo email backup process?
Yes, the tool has the facility to restore the abrupt process from the next login to the application. In case you have discontinued the process using the Pause option, then click on the Resume button to continue the download Yahoo Mail for PC process.