Methods to Change OST File Extension Easily
Summary: It is not as simple as generally, user thinks to change OST file extension. Most of the cases user is in dilemma to change only extension or need to change OST File extension and save into PST format. Here in this post, we are going to discuss Convert OST File to PST File.
When you recognize there is a slight difference between the Offline and Outlook data files. They both are Outlook data file types and contain the same file structure. Even though they both store the same type of mailbox data. Being an Outlook data file, both OST files and PST files store email, contacts, messages, calendars, tasks, notes, etc.
It is noticeable that the Outlook client is being used as a stand-alone application, it creates PST files. If in case the Outlook client is connected to Exchange Server and Cache exchange mode is turned on, a copy of your mailbox is saved on the local system, and it is called OST (Offline storage table).
Note: In order to open OST file in Outlook need to be sure about the Offline mode folder is enable in the Outlook Client.
Why do You Need to Change OST File Extension?
Here we will describe a few reasons to change the OST file extension. In simple words, if you are interested then the following reasons:
It is not the only extension, but it is also a file format so renaming extension is not allowed.
Unexpected crash in exchange server, so for that make sure your connection is available.
Maintenance of Exchange Server because there is no other way to access mailbox data if your connection is gone.
In the case of Data Migration, you must know that the OST file can not be opened in the system for that you need to change your OST file extension to a PST file. Also helpful in case when the organization is shifting, or in the case when the user wants to move the data to a different system.
When you need a Backup of a few Exchange Server mailboxes, there you can change data.
Above all the circumstances, you can change the OST file extension. For no more trouble, you can use mailbox content.
After this again the same question call. Above we discuss the OST file extensions and PST file extensions, why we can not rename the file extension, and all the reasons we require to change the OST file extension. In General cases, users try to use the manual method but he/she is not able to find out the solution. Some of them use third-party help for conversion and import email messages.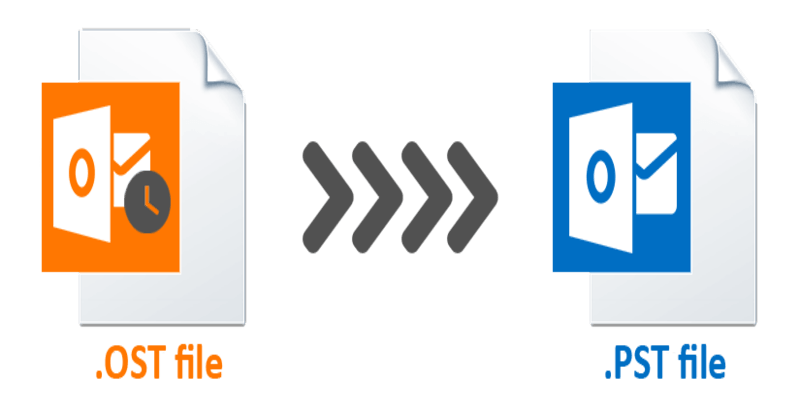 Before using software think about whether is there any need to use this software. Outlook client has built-in features that allow you to import email messages and other mailbox content.
Method-1: Using Archive Method to Move OST File Extension
Using this built-in feature you can directly copy or move the OST files. This will help you to move your email file extension. It won't move contacts, suppose you want to change the OST file extension for contacts, then this may not be helpful.
To move the OST file follow the following steps:
Open Outlook in your system and then open the OST file you want to change.
Main Window opens, click on the File >> Info.
Now, select Archive in the listed block.
After selecting the archive pop-up box appears.
Select any folder you wanted to move.
On the same screen, you can see the Archive items older than: Select date from there
Now Browse, and you want to save a new PST file.
Click on the OK button.
In a couple of minutes, it will your data will be moved from the OST file extension.
Method-2: Using Export Method for Changing OST File Extension
This is also one of the Outlook built-in methods to change the OST file extension. Unlike Archive feature, it is a quick and easy way to move all mailbox data. 
To use this method follow the following steps:
Go to the Windows program and open the Outlook Client in the system.
In the main menu click on the File
Click on Open and  Export and then select the Import/ Export tab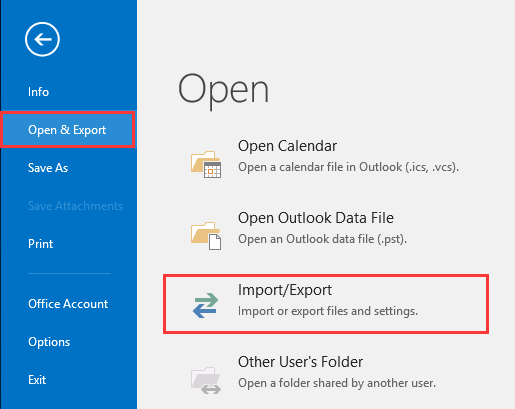 A Window appears "Import and Export Wizard", select export to a file.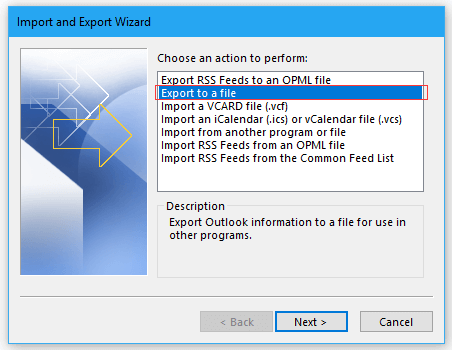 Click on Next to continue.
Then select Outlook data file (.pst), and click Next to continue.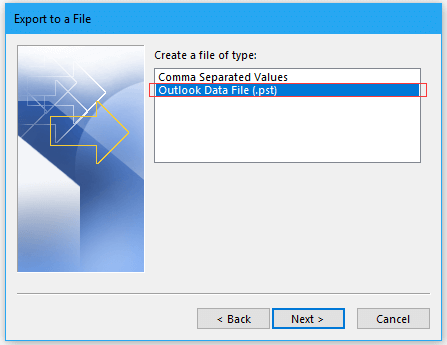 Select the mailbox folder you want to save your PST file. Click on Next to continue.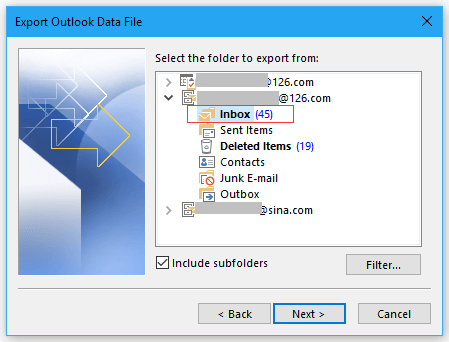 Now, click browse the location to save the PST file.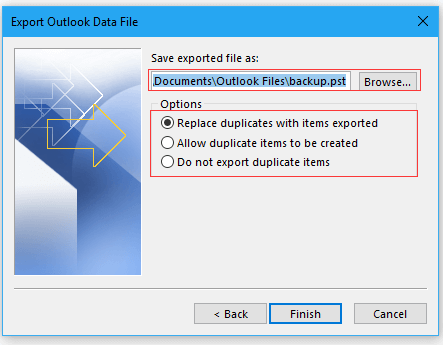 Click on the OK button.
Click on Finish.
Finally, the new .pst file contains the mailbox folder exported from the .ost file.
Must Need to Avoid Manual Methods – Limitations
Using the Manual method is not always worth it. In OST file format you will get the benefit of working in an offline mode. Therefore, the OST file is a feasible way to access the Server mailbox file in the unavailability of an internet connection. Instead, there can be more situations that can affect the OST file completely. To deal with these circumstances, you will need to change the OST File extension.
Below are the following few reasons you need to read before using the manual method:
Corrupted OST File: MS Outlook faces issues when you open a corrupted OST file. It also happens when the exchange server is down. You will not be able to re-create the OST file. In this case, it is not possible to extract data using any of the above manual methods.
If You Are Unable to Retrieve Exchange Server mailbox from a Stranded OST file: Stranded OST files are those that are not connected to an Exchange server that is why whenever there are Exchange server synchronization errors, only OST files can be used for accessing mailbox files. There are none of the manual methods used to change the OST file extension.
Time-consuming Process: In a different version of Outlook use various locations for storing OST files which becomes difficult to locate them. So, using a manual method of moving OST files will require a lot of time.
You Need Same Exchange Account: Using different accounts is not possible to access an OST file. Using different accounts is prohibited.
Technical Knowledge is Important for Manual Process: If you are not an expert in the technical field then you are advised not to use a manual method because skipping up any step or not working properly may damage your data.
Method 3: Change OST File Extension Using Software
For an easy and reliable method, which will take less effort to change the OST file extension,  you can use the OST to PST Converter Tool. The tool gives you better outcomes for your data without wasting time or losing data. With this, you will get the guide after each step so that you can easily move it by yourself.
Follow the Steps to Change OST File Extension
Step1: – Install and Run the Software on your machine. After that click on Add file.
Step2: – Browse the OST File from your system, after that click on Add Button.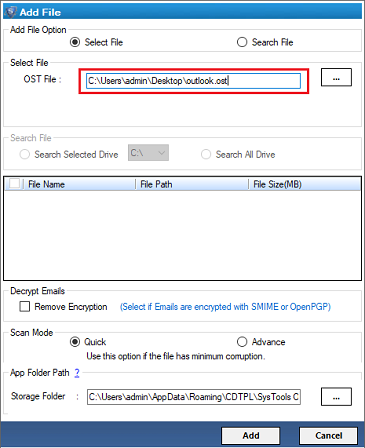 Step3: – Preview the data items and Click on the Export button to Change OST File Extension.
Step4: – Select the PST file format and browse the destination location to save the resultant PST file.
Your OST file Extension changed. Within less time limit. This tool has no size limit, that is you can use a large amount of data at a time.
Conclusion:
After doing a lot of research I concluded that using manual methods is a waste of time to change the OST file extension. If you want effective output you can use Software. Using a tool gives you 100% accurate results. As we have already discussed above all the circumstances why we need to use the software. If you have any doubts share them with us.