How to Recover Deleted PDF Files from Pen Drive -Eminent Solution
Lost pdf files can be recovered- if you find out about the loss soon enough. PDF is a convenient format for tutorials, books, and large content. However, like other file types, they can be deleted or lost. Here, you will find out the solution to recover deleted pdf files from pen drive. So, below we will provide 3 different steps that can reduce the chances of pdf files deletion.
Before, continuing the steps to restore deleted pdf file, we suggest you to maintain the backup of your important files so that we don't get tensed enough if any data loss scenario occurs. Sometimes we failed to maintain the backup of our files and due to which we lost our files. Well, no need to worry you can use the recovery software to recover hidden files from pen drive.
Step 1: Recover Deleted PDF Files From Pen Drive Using Recycle Bin
Firstly, make sure you haven't clean-up your recycle bin and your pdf files are not deleted permanently('shift+delete' key). Check your recycle bin, if files are found then follow the below points:
Find your deleted pdf file in the recycle bin after that open it
Right-click on the file and select the 'restore' option.
Now, your files will be in its original location.
Step 2: Restore Deleted PDF File from the Previous Version
This option in Windows allows you to restore deleted files by restoring the folder or the whole drive to a previous time or date.
Just follow the steps:
Right-click on the folder or drive where pdf files are deleted or lost.
Now, choose the option "restore the previous version".
Drag and drop the pdf file from the previous version list to a different location.
While performing the above steps to recover deleted pdf files from the previous version make sure you set up and activated the file history feature before losing the file.
Step 3: Recover Deleted PDF File from Pen Drive With Automated Tool
Pen Drive Recovery Tool is an effective utility to resolve the problem if the above-mentioned steps won't work. This software contains a simple graphical user interface that allows even a non-technical user to easily recover lost data from USB Flash Drive. It can be installed in any version of windows OS.
Here are the main features of the software:
Supports recovery from NTFS, FAT & exFAT file formats
Provide two options for scanning- SCAN & FORMATTED SCAN
Recover files from pen drive which is not visible in all types of files formats
Allows previewing the recovered deleted pdf files from pen drive
Support recovery from GPT partition for all brands of pen drive
You can restore corrupted, formatted and permanently deleted files from pen drive
After files are recovered they are highlighted in red color
Support all versions of Windows OS
Guide for PDF File Recovery
Below is a detailed guide to recover deleted pdf files from pen drive: Download and install Pen Drive Recovery Tool on your system.
Select the drive from the software window where deleted pdf files are stored. 
Click on the SCAN option for scanning the selected drive.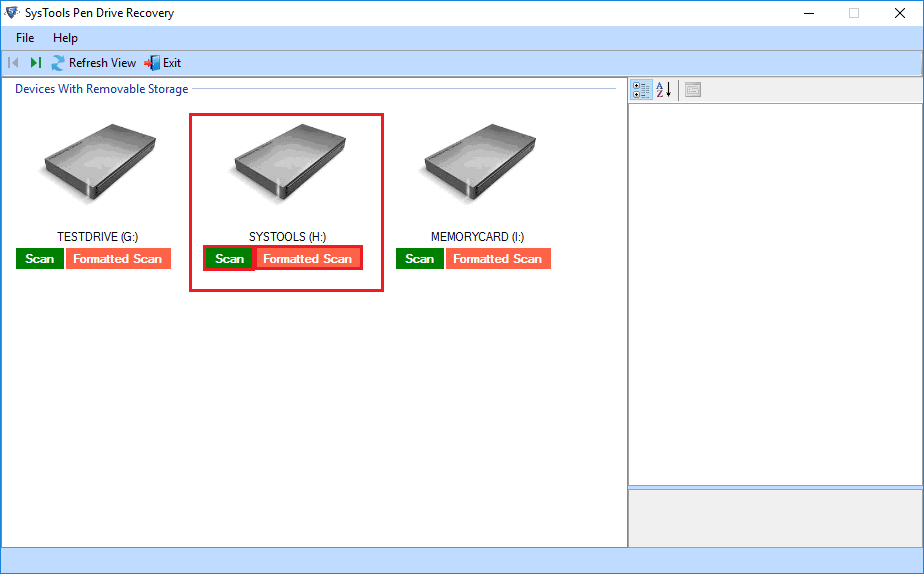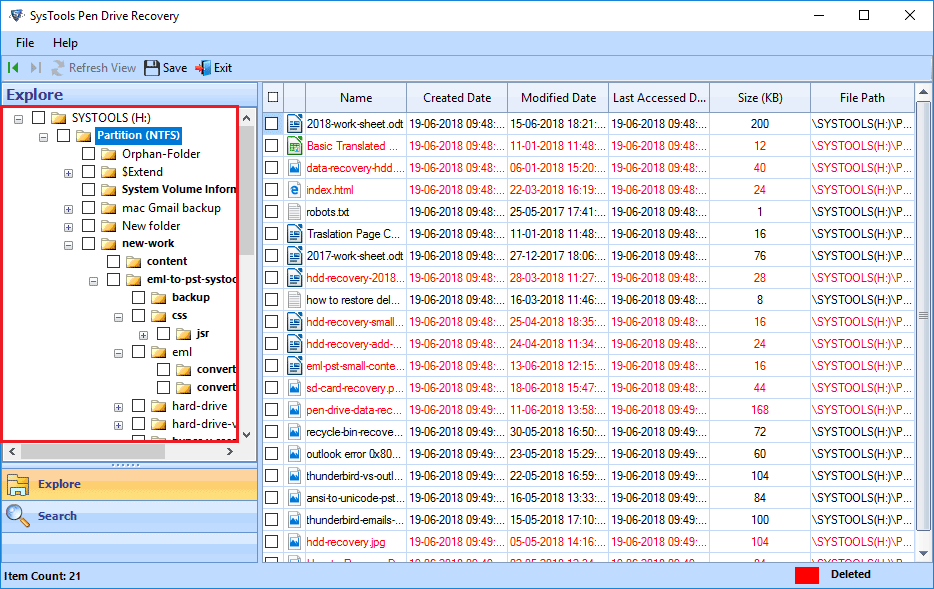 Now, click on the SAVE option, either save the selected pdf files or export the complete folder.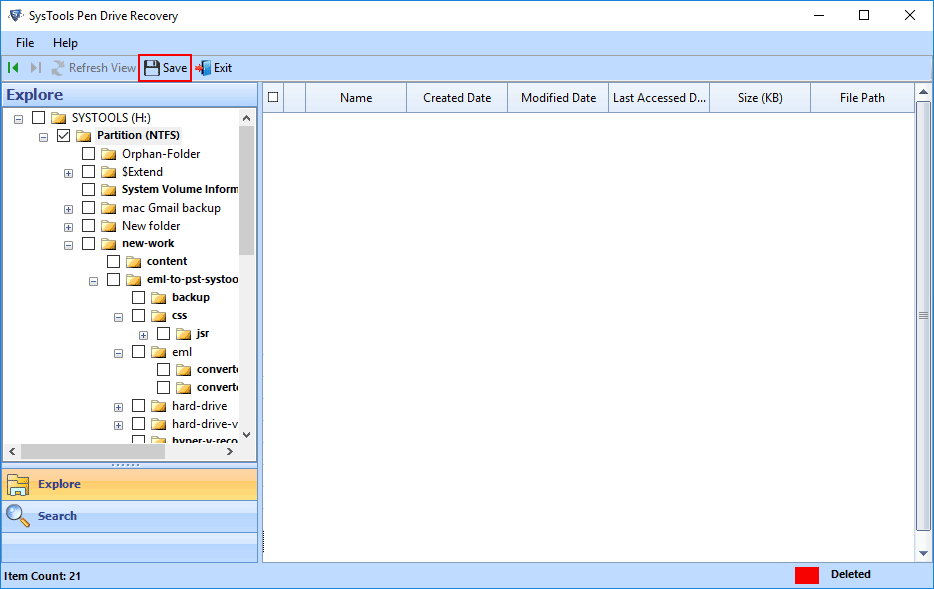 You can even try the demo version of the tool which is available only to provide ease to the user while they opt for the full version of the tool
Reasons Behind PDF File Loss from Pen Drive
There are many factors that can influence the safety of files stored in external drives. Some of them are listed below:
Accidentally deletion of pdf files stored in pen drive
Files are lost due to virus infection
Data in the drive becomes inaccessible or hidden
While removing drive improperly from the system
Sudden shutdown of system when using pen drive
These can be the reasons for the lost /deletion of pdf files. But above we provide different steps to resolve user problems to recover deleted PST files from pen drive.
Time to Conclude
In this write-up, we introduce different steps for those users who want to recover deleted pdf files from pen drive. You can use the manual as well as an automated solution to restore your lost pdf files. But after that, please start treating your pen drive well and make sure you maintain a backup of all your important data.
FAQ's
how do i recover deleted PDF files in windows 10
With the help of the above-mentioned steps, users can recover deleted PDF files in windows 10. Users can install this utility on any version of Windows.
How can I recover my deleted files from pen drive?
Users can recover their deleted files from pen drive by using above mentioned software it will help you to overcome from these issues.