How to Recover Files from Pen Drive Which is Not Visible? Explore Here
Are you looking for a solution to recover files from pen drive which is not visible? Then, this post will assist you out and give a simple step by step workaround to the pen drive not showing data only shortcut pen drive files not showing due to virus.
In the post, we will discuss the manual as well as the automated solution to USB drive not showing files and folders windows 11, 10, 8 and 7 due to a virus. At the end of the post, you can pick out one of the solutions that meet all your needs. So let's begin…
A pen drive is commonly known as a USB flash drive. It is a portable data storage device and is used worldwide. It can easily transfer crucial data from one machine to another. This is small in size and easy to carry from one place to another. The best thing about this is its huge data storage capacity and faster data transfer speed. Pen drive-stored data is always prone to data loss due to virus attacks, system infections, trojan infections, etc. Here you will get the best solution to file not showing in pen drive.
Few Steps to Fix Pen Drive Files Not Showing Issue
1: First, download the software on Windows.
2. Select the Pen drive and click the "Scan" or "Format Scan" button.
3. Preview recovered files and folders on software panel.
4. Save the recovered files from the Pen drive to any location.
Recover Files from Pen Drive Which is Not Visible with Control Panel
If your pen drive shows empty even when data exists, you can only view the pen drive. Here, you have two options to unhide files on flash drive that are not showing up by following these simple steps
Attach

your pen drive to the computer.

Then right-hit on the start button, and then select Control Panel.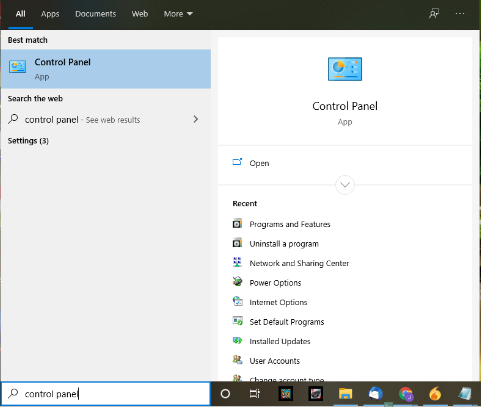 Hit

the appearance and personalization

options.
Unhide File Explorer Options and hit

Show hidden files and folders

.

Check

Show hidden files, folders, and drives

, and

uncheck

Hide protected OS files.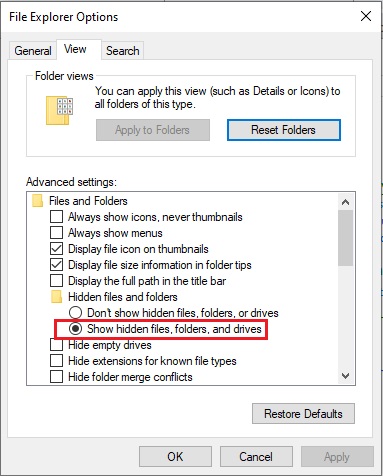 Hit OK button.
Pen Drive Data Not Showing in Windows With CMD
Go to the start menu and type CMD.

Hit

on Command Prompt (Admin).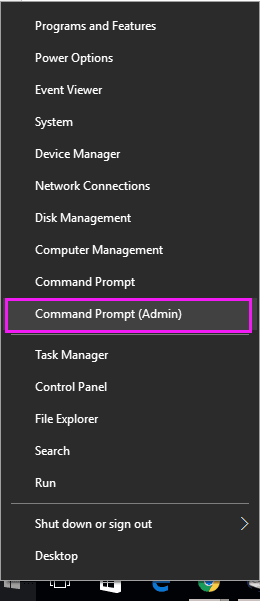 Type diskpart, and press Enter.
Type following command: attrib -h -r -s /s /d g:\*.*
Recover Files from Pen Drive Which Is Not Visible Try Antivirus Software
If your USB files are missing but space is still used, then it can happen due to a virus attack. You can try reliable antivirus software like AVG, Norton, McAfee, Avast, etc. Install this software on your system and scan your pen drive. After that, it may make your data visible.
Pen Drive Data Not Showing Due to Virus By using Automated Solution
If all the above-mentioned methods are not able to retrieve formatted data from pen drive, then you must download the EmailDoctor Software to make your pen drive data visible. It recovers all types of data like photos, pdf, ppt, documents etc. This software helps you recover deleted, formatted and corrupted data from pen drive, usb drive, USB flash drive, SD card, Memory card, etc.
If your data is infected by a virus, you should first format your pen drive. After that, you can try this software. It gives you a 100% satisfying result. This utility is totally safe and secure. This application recover deleted PST files from pen drive without losing any piece of information.
4 Simple Steps to Recover Files from Pen Drive Which Is Not Visible
First, download and install pen drive recovery software on any version of Windows computer. Then, follow the below-mentioned steps if your pen drive show empty even when data exists to overcome this problem.
Step 1:- After installing tool the home will display with a list of all connected pen drive, USB drive, SD card.
Step 2:- Choose pen drive and click either Scan or Formatted Scan button. Scan for deleted, corrupted data
Step 3:- View restored data files in the application panel.
Step 4:- Save restored files from USB drive at any desired destination.
When the task is complete, just check pen drive data not showing in windows due to virus file from the selected destination.
Also Read: How to Recover lost data from USB flash drive?
Summing Up
Now, I think all your doubts are clear after reading this blog related to the pen drive not showing files in Windows 10. Here, we discussed the manual method that helps to recover files from pen drive which is not visible that are not visible, and then we introduced the automated software that can easily make drive visible despite not showing files in Windows 10 and other versions of Windows.
Commonly Asked Questions
Q: How do you recover files from pen drive that is not visible?
When you want to recover files from USB drive which is not visible, it is trouble for users. To overcome these issues, you can read this blog and get the solution.
Q: How do I recover lost files on my USB?
With the help of this tool, you can recover lost files from your USB drive with any file size issue. This tool allows you to recover lost data from exFAT, FAT and NTFS file systems.