How to Recover Deleted Files from External Hard Drive? Easiest Way
Summery: Are you facing problems while trying to recover deleted files from external hard drive? If yes, then you are on the right page. Here we will mention both manual and expert solutions without losing data.
There are two types of hard disk drives: the internal hard drive that is attached to a computer, and the external hard drive that is portable. Both hard drives play an important role in digital life, as they are basically used to store data. However, losing a single bit of data from the hard drive can be very frustrating. So, imagine the accidental deletion of a folder that contains several crucial files.
Sometimes, due to human errors, malware attacks, mishandling, and many other reasons, data can be lost from an external hard drive. In the professional field, data loss can be expensive for an organization, and on the personal front, losing files can be disastrous.
In all situations, you need a perfect solution to recover data from external hard drive. So, in this post, you will find a simple and working solution to recover permanently deleted files from external hard drive. Continue reading the article.
Common Causes of Hard Drive Failure
External hard drive failures can be caused by software or hardware errors.
Software error problems are due to poorly written software applications, malware infections, or data corruption.
A hardware failure occurs when an external hard drive is not detected by the computer, becomes inaccessible, or the physical hard drive becomes corrupted.
5 Quick Steps to Recover Deleted Files from External Hard Drive
Download the Software on your system.
Click the hard drive partition where you lost data.
Select "Scan" and wait for the software to complete the scan.
Preview of recover deleted files from hard drive.
Choose the required data or save complete data.
Manual Way to Recover Data from External Hard Drive
This is a manual way to recover files from external hard drive for free.
1# Recover Deleted Files with Command Line
Command Prompt (CMD) allows you to issue text commands to the system and connected devices. This is useful in situations where malware and virus attacks affect the properties of files stored on external hard drives.
To repair an external hard drive using the command line with one click, follow these steps:
Connect external hard drive to your system.
Press Windows + R to launch Run.
Type cmd in the Run window and press Enter or click OK.
Type the command "ATTRIB -H -R -S /S /D X:*.*" (without quotes) in the CMD window and press Enter.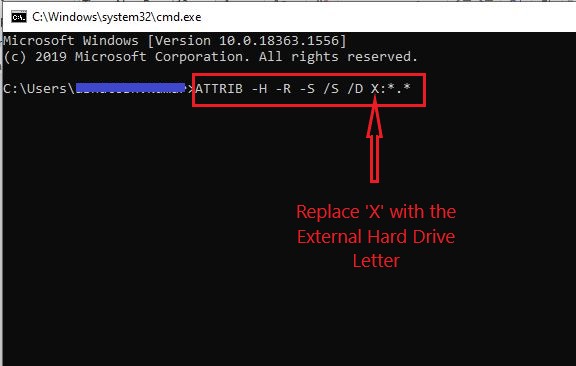 Note: Replace the X in the above command with the letter of your external hard drive.
Once the team completes the process, your lost data will be recovered.
2# Recover Previous Versions of Deleted Files
Note: This method only works if you enable the File History option before deleting the file.
You can use the "File History" option on your system to recover deleted files. To use this option, follow these steps:
Locate the folder where the deleted files are saved.
Right-click the specified folder and select Properties.
Right-click > Created Folder > Select Properties.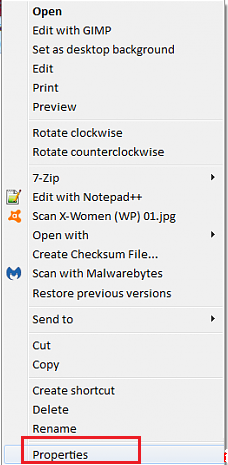 From the available versions, select the latest version.
Click the "Restore" button.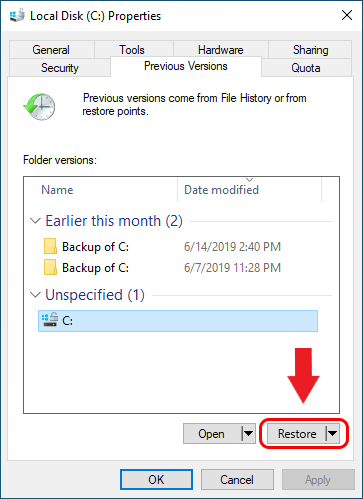 Restore previous version.
Automatic Solution to Recover Deleted Files from External Hard Drive
Data deleted from an external hard drive is quite difficult to get back. But here is the ultimate way to retrieve deleted data from a hard drive: Simply use the Emaildoctor Hard Drive Data Recovery Tool It is an automatic utility to recover and save permanently deleted files and folders from an external hard drive
The software supports data recovery from FAT, FAT32, exFAT, and NTFS file systems. Using this, one can recover deleted photos, videos, audio, documents, and other multimedia files quickly. The tool is designed in such a manner that it supports RAW data recovery from External as well as Internal HDD and recover deleted data from laptop hard drive
Steps to Recover Permanently Deleted Data from External Hard Drive
Download and launch the tool on Windows 11, 10, 8, 8.1, 7, or any below version.
Attach your external hard drive from which you have deleted data items and click on the Refresh View button from the software panel.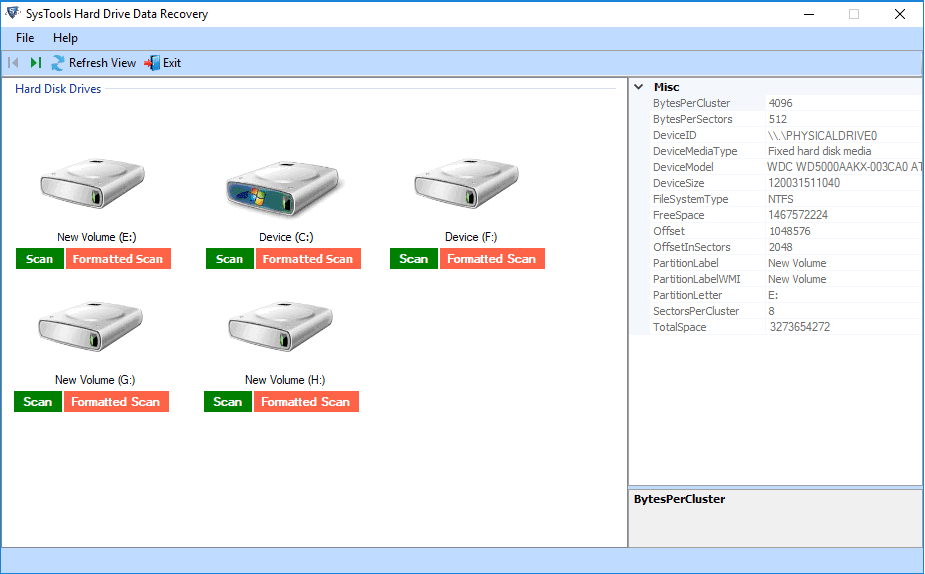 Now, you will get two different scanning options: Scan and Formatted Scan. Select the Scan option.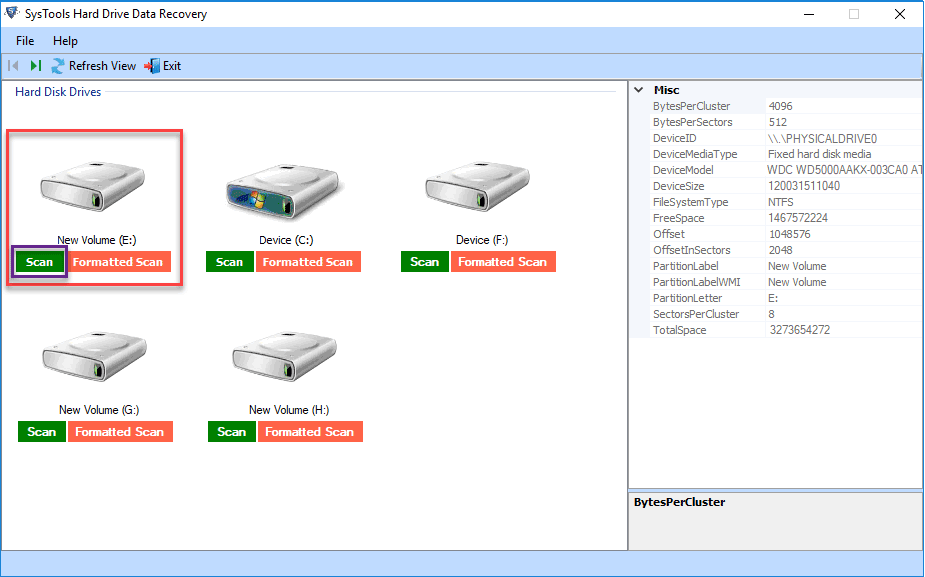 Once the scanning process is successfully completed, the tool will show all recovered folders in The left panel and

bold the folders that contain data after recovery

. (

Note:

Permanently deleted data items will be highlighted in red color.)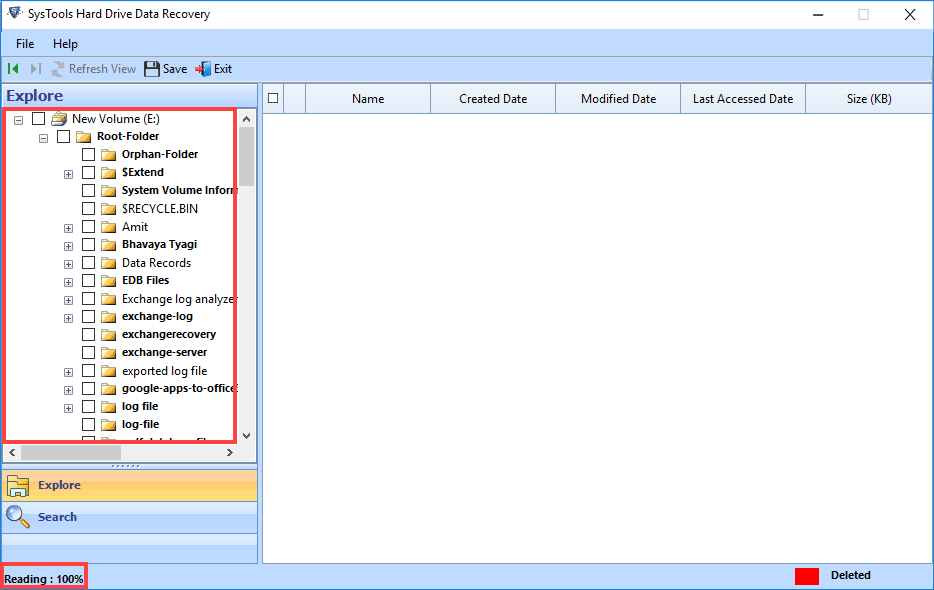 You can Explore the folder and view its files along with Item Count.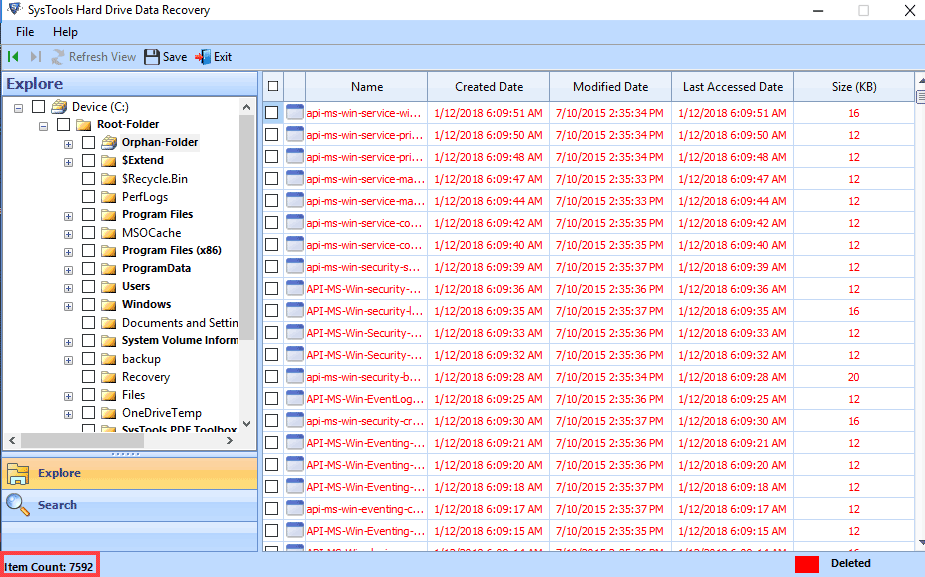 If you want to search for some specific data items, then click on the

Search

button in the bottom-left corner and search for the desired file by just entering the

file extension, name,

or

any other attributes.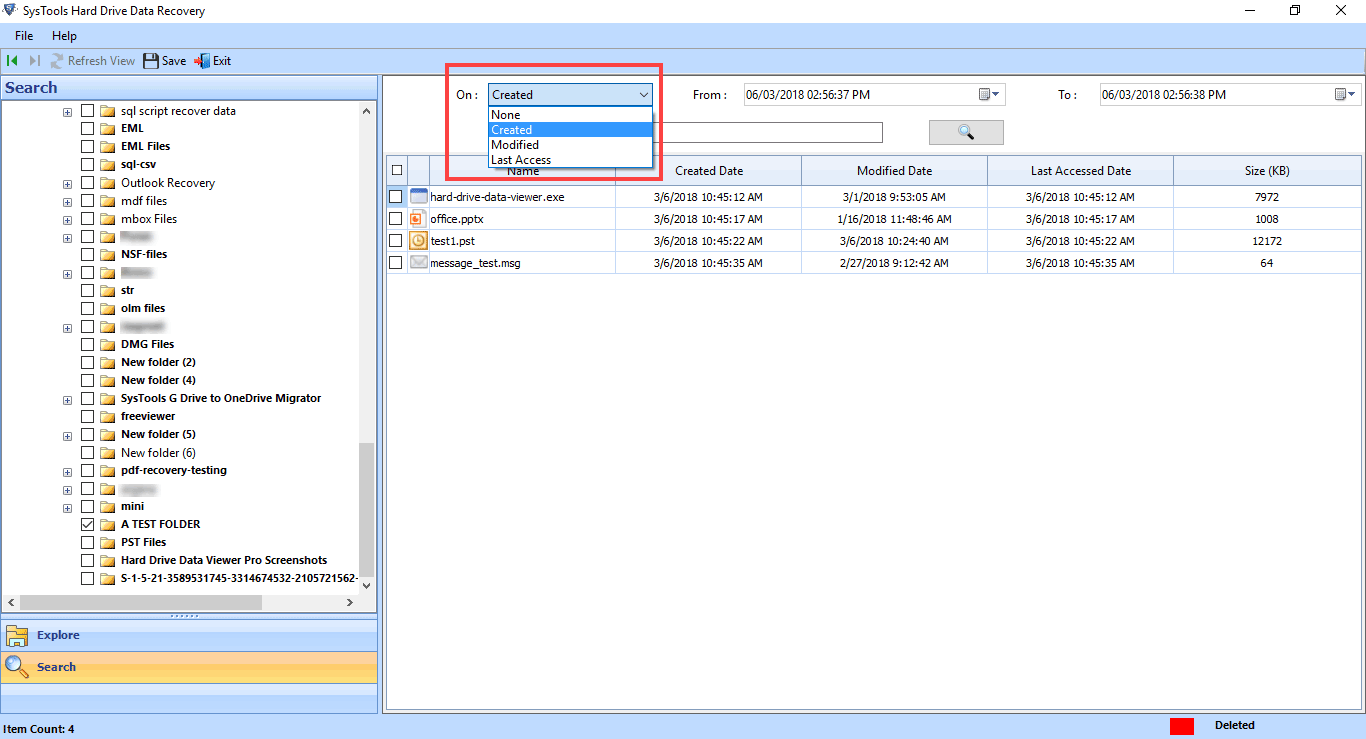 In order to

save selected data

, check the desired items and click

Save

. After completing this process, you will be able to save only selected files.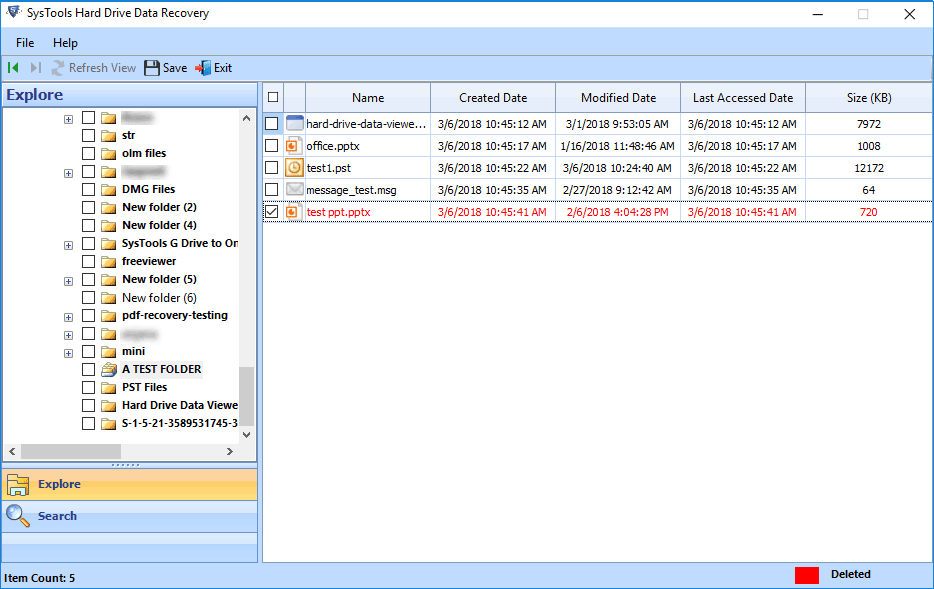 If you want to save the entire recover deleted HTML from hard drive then, just click on Save button. Once you click on the save button the software will start saving all items after recovering from external hard drive.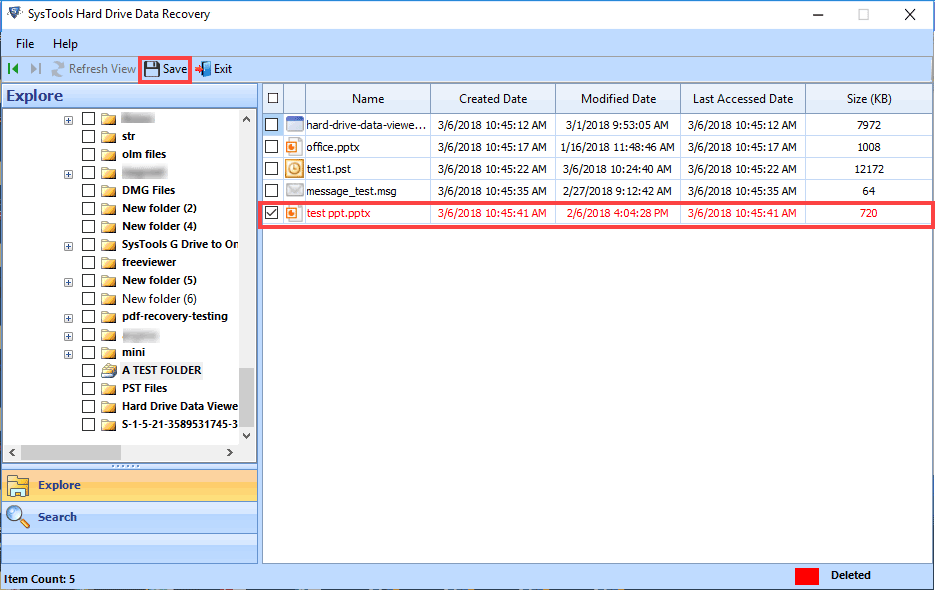 Select

a

destination location

for the resultant data. Also, you can

create a new folder

to save data separately. Click the

OK

button.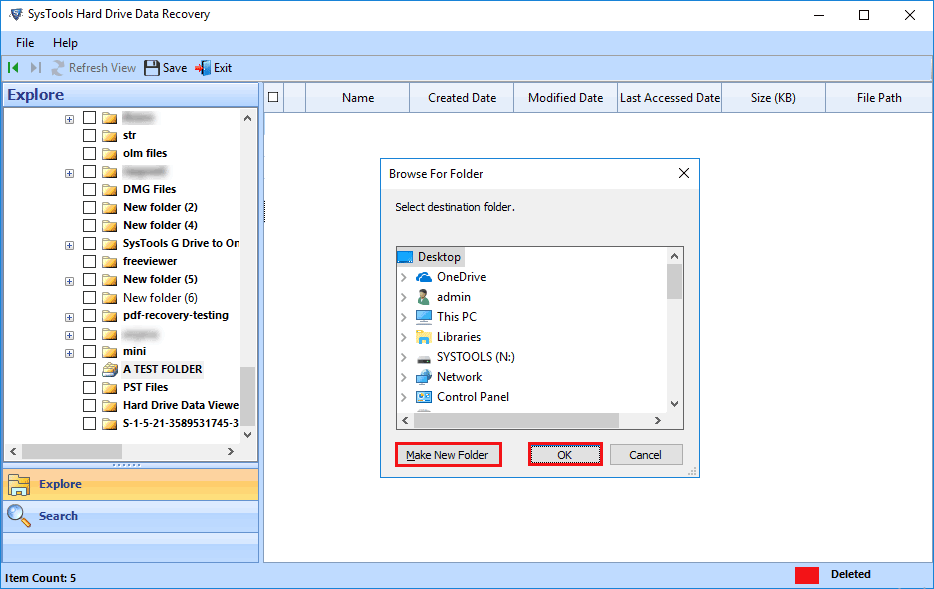 Finally,

navigate to the location

that you have selected for the output file and recover files from external hard drive without any difficulty.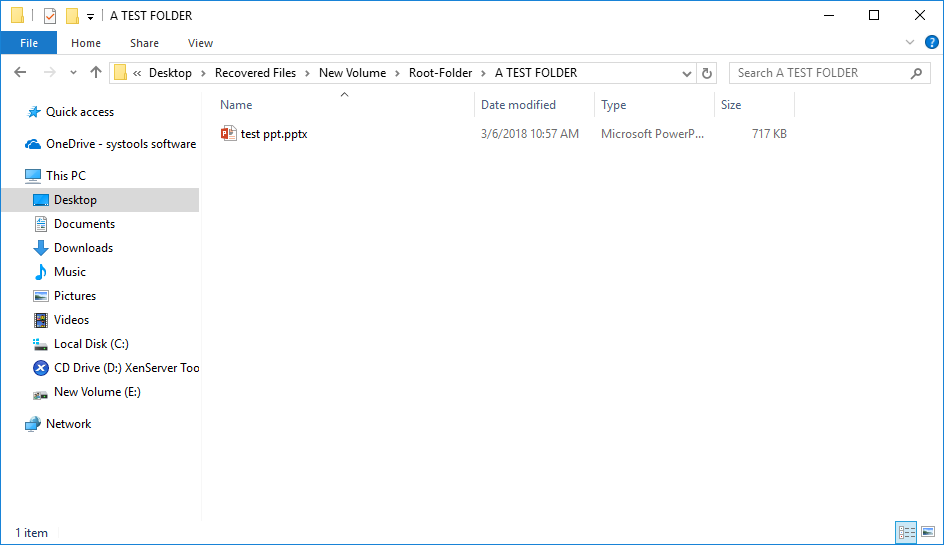 Conclusion
Besides the advantages of external hard drives, users face some serious issues while using them. Accidental or intentional deletion of data is one of the worst problems. When users come across this kind of dilemma in real life and lose their vital database, they start hunting for ways to recover deleted files from external hard drive.
Considering this query, we are here with this post. Here we have uncovered a superb technique to recover permanently deleted data from external and internal hard drives. Use the proposed solution to recover data from external hard drive external hard drive.
FAQ's
Q: Can we recover deleted files from the hard disk?
Users can recover deleted files from hard drive. By using the above-mentioned software. It recovers deleted photos, videos, images, multimedia files, folders, etc.
Q: How do I recover files from a hard drive?
To Rrecover deleted files on external hard drive with the help of the above blog.
Q: Is there a size limit for recovering lost data?
No
, the software does not impose any restrictions on the tool when it comes to recovering drives of any size.