How to Recover Deleted Data from Laptop Hard Drive? Complete Guide
The hard drive is an essential component of a computer/laptop that not only allows users to keep data but, also maintains its complete operating system. All important data including Excel files, PDF, Programs, PPT files, Documents, etc., are stored on a laptop's hard drive. Hence, data loss from the hard drive of a laptop will be a big problem. In this article, we are going to talk about some common causes of data loss from laptop hard drive along with the solutions to recover deleted data from laptop hard drive.
Common Causes of Data Loss from Laptop
Most of the users are quite unaware of the real risks of data loss from the computer. Some of the common reasons for data loss are the following:
Accidental Deletion:

Data loss due to accidental or intentional deletion of files, updates, or databases is very normal. Hence, no wonder if you have deleted files by mistake.

Virus/malware:Today, there are different types of viruses that can cause data loss from the laptop's hard drive. However, the most dangerous damage is caused by attacks aimed at stealing business or personal data.
Mechanical Damage: Hard drives are the most delicate components of laptops, and they break down more often than any other device connected to a computer. There are several moving parts inside a hard drive that break down so easily and result in permanent data loss.
Electrical failures: Shutting down a system without following the proper shutdown procedure can cause issues with the OS restarting. Also, sudden changes in the voltage can damage the parts of a hard drive.
Software Corruption: Some of the software shuts down suddenly without any reason in the middle of operations. Such issues cause data loss from the hard drive of a PC, laptop, or computer.
Natural Disasters: Apart from the above-mentioned causes, natural disasters are one of the most uncontrollable reasons for data loss. For instance, fires, floods, brownouts, earthquakes, etc.
Methods to Recover Deleted Data from Laptop Hard Drive?
In order to create more free space on the laptop, users delete their useless or unnecessary files. Basically, there are two ways to delete a file: normal deletion and 'shift + delete' keys. Well, both delete the data, but their consequences are completely different. Here in this post, you will find a solution for both consequences. This means you can easily recover permanently deleted data from a laptop hard drive. Now, you can pick the solution as per your deletion case:
Case 1: If You Have Deleted Files Permanently from Laptop with Alternative Solution
If you have deleted your files using the Shift + Delete command, then you will not get deleted files anywhere on your laptop. Hence, this kind of deletion is called the permanent deletion of data. Under such circumstances, it becomes impossible to recover deleted files from a laptop hard drive in Windows OS using any built-in option. But laptop data recovery software makes it possible to recover deleted files from external hard drive with a few simple clicks.
The software is completely safe and secure to run. Also, the tool supports formatted and corrupted data recovery from FAT, exFAT, and NTFS file systems. With this, one can recover deleted images, music, video, audio, documents, and other multimedia files from a laptop hard drive.
Also Read: How to Recover Data from Formatted Hard Drive?
Recover Deleted Data from Laptop Hard Drive in Few Click
Below are the steps to recover lost or permanently deleted data from laptop.
Download and launch the software on your Windows OS laptop.
Select the drive from where you have deleted your files and you will get two scanning options: Scan and Formatted Scan. Click Scan.
The drive scanning process will begin after this and the tool will display a progress report of scanning.
Once the scanning gets completed successfully, the tool will display all the recovered data and bold the folders that actually contain data (Important: – Recovered permanently deleted data will be highlighted in red color.)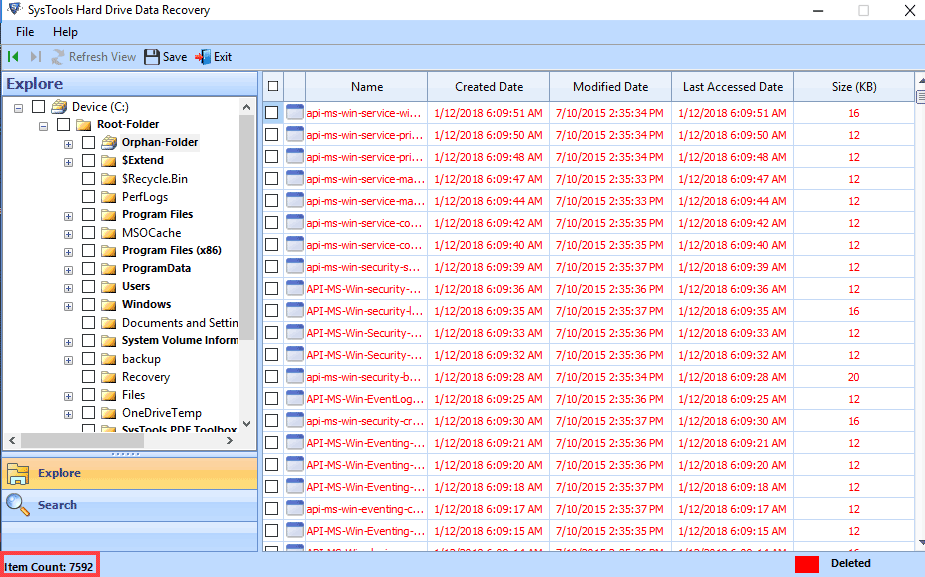 If you want to save only some of the files from recovered data then, select all the files you want to recover shift deleted files from computer and click Save.
Case 2. If You Have Deleted Files Normally from Laptop Using Recycle Bin
If you have deleted your files just by hitting the Delete button or selecting the Delete option, then all the deleted files will be moved into the Recycle Bin folder automatically and will be saved there until you empty the Recycle Bin. Hence, you can easily delete. Below are the guidelines for recovering data from laptop hard drive for free:
Open Recycle Bin folder and you will find all the deleted files here.
Select the files you want to recover from the list of deleted files and folders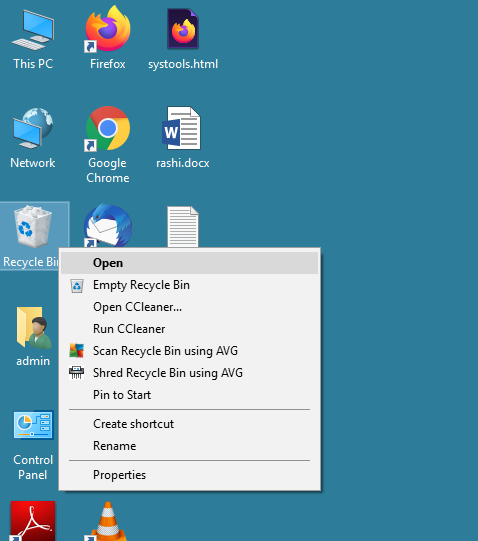 <Now, just right-click on your selection and choose the Restore option.

After this, you can access all the restored files from their previous location.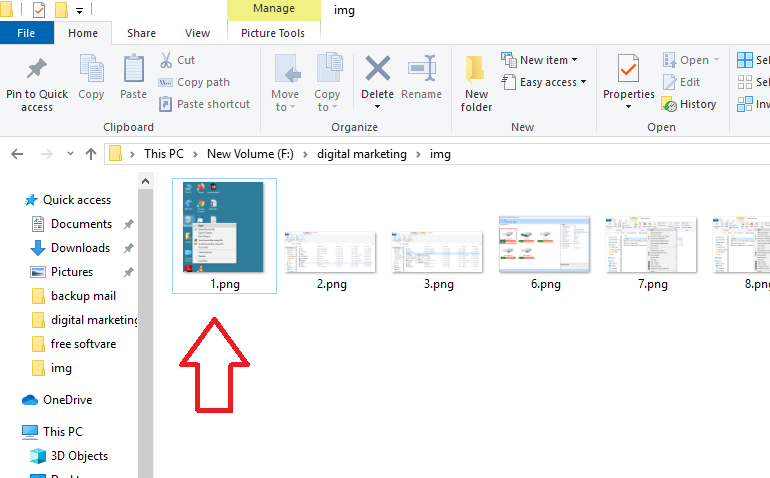 Concluding Lines
Laptops or computers play a vital role in business progress. However, what if the laptop hard drive gets into trouble and stops working. Well, nothing can be more frustrating than this and in such cases, users lost their data. After that, they ask for a common query i.e., how to recover deleted data from laptop hard drive.
In this article, we have discussed some simple techniques to retrieve deleted data from hard drive and users can prefer an appropriate solution as per their case of data deletion. The permanently deleted data can only be recovered by using data recovery software.
Frequently Asked Questions
Q: How do I recover permanently deleted files from a laptop hard drive?
Yes, with the help of the HDD Recovery utility, users can recover permanently deleted files from their laptops. Non-technical users can also use this utility without any trouble.
Q: How can I recover my data from a hard disk?
In the above-mentioned post, you get three solutions to recover your data from a hard diskIf you have a technical background, then you can use CMD to recover deleted files on a laptop.