How to Migrate AOL Emails to Gmail & G Suite?
Having multiple accounts is common amongst users. Managing these accounts is, however, a task. Users having email addresses of AOL Mail now want to migrate AOL to Gmail.
Reason is, difficulty in managing both accounts. There are other reasons as well, but first, take a look at what AOL and Gmail email services provide.
AOL has been in use for decades and it is still providing email services to its users. Not many users prefer staying on this email service and switching to a more useful one.
The storage space in AOL is 250 GB which is plenty of space for storing large amounts of emails and attachments.
Yet, users want to transfer AOL Mail to Gmail despite the fact that Gmail has less storage space.
There are various other reasons:
When users want to move to Gmail as their native email client.
Making separations for personal & professional emails.
Keeping a second copy of data on another email client.
Gmail, is a famously known email service, many users move to it because of the name only. It provides various services to its users such as Google Docs, Calendars, Google Photos, Google Drive, etc.
But, how does one make the switch? Let's find out!
How to Migrate AOL Mail to G Suite Account?
G Suite managed all your organizational tasks fluently. That's why most organization is planning to move their AOL Mail accounts into the G Suite platform. For the AOL to Gmail migration, you need a professional solution such as IMAP Migration Tool. This software is available for Mac and Windows OS.
Best AOL Mail to G Suite migration tool to transfer all emails from Inbox, Sent Items, Drafts, and other folders. Also, you get Concurrent Migration, Delta Migration, and Retry Migration options. Free download and install the software on Windows 2012 / 2016 Server, Windows 10 / 11 (64-bit), and Mac OS 10.8 and the above editions.
Best Software Features to Migrate AOL to G Suite
The utility is built by experts who have very much kept in mind the needs of non-technical users.
Yes, those who do not have the technical expertise to use a tool can also execute this software without failure.
The user interface of the tool is quite easy and doesn't make the procedure hard or complex. Find out about the features that are available:
Migration from multiple accounts at a single go is possible
Export any source to any destination & not just migrate AOL email to Gmail
Availability of Date-filter to transfer messages from a selective time-period
Option to Pause & Resume the process as per the requirements
Allows downloading the new files after first export via Delta Migration
Maintains the structure of the folder & data integrity in the entire process
Now, see how the tool works.
Instruction Guide to Make the Transfer Using the Software
To transfer all the emails from AOL Mail to G Suite, you have to opt for an automated software solution. As we mentioned the best expert-suggested tool. Follow the steps to migrate AOL to G Suite account:
Step-1: Download, install and open the tool. Select IMAP as a source and G Suite as a destination.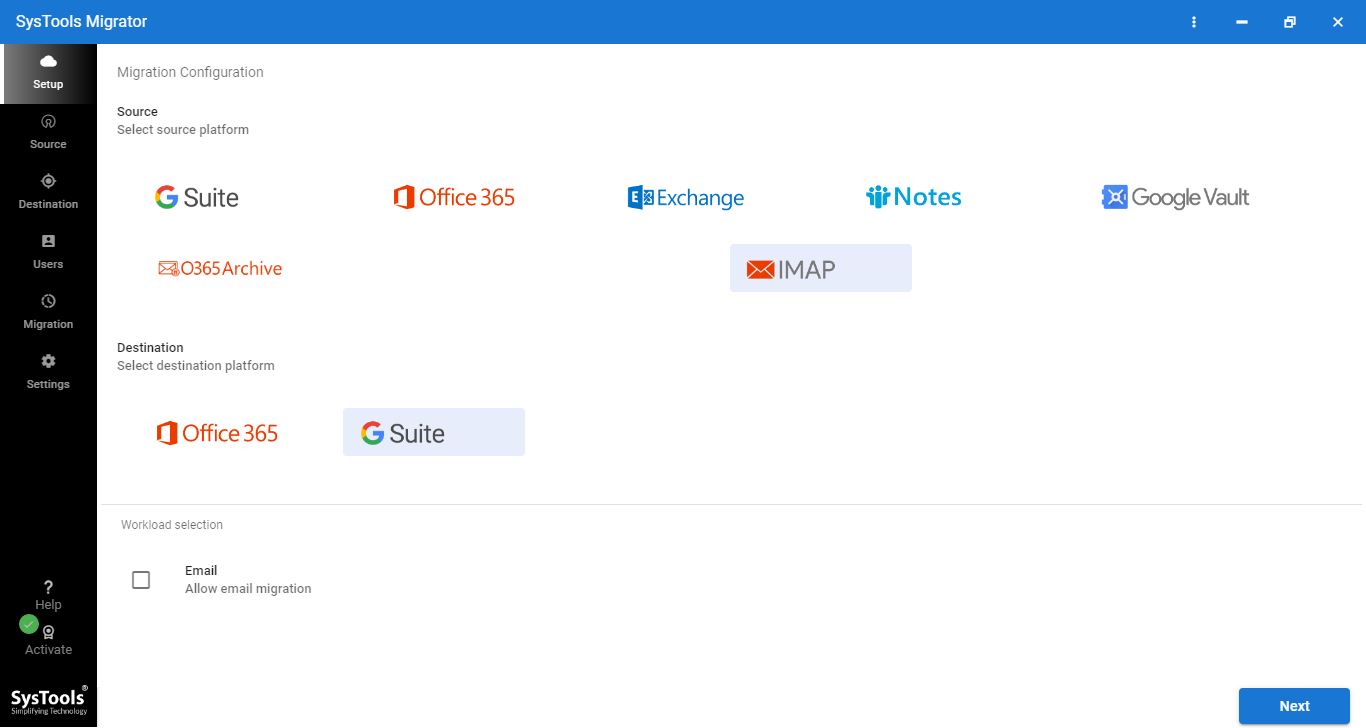 Step-2: Next, select the Other option from the IMAP server drop-down list and log in with AOL Mail credentials.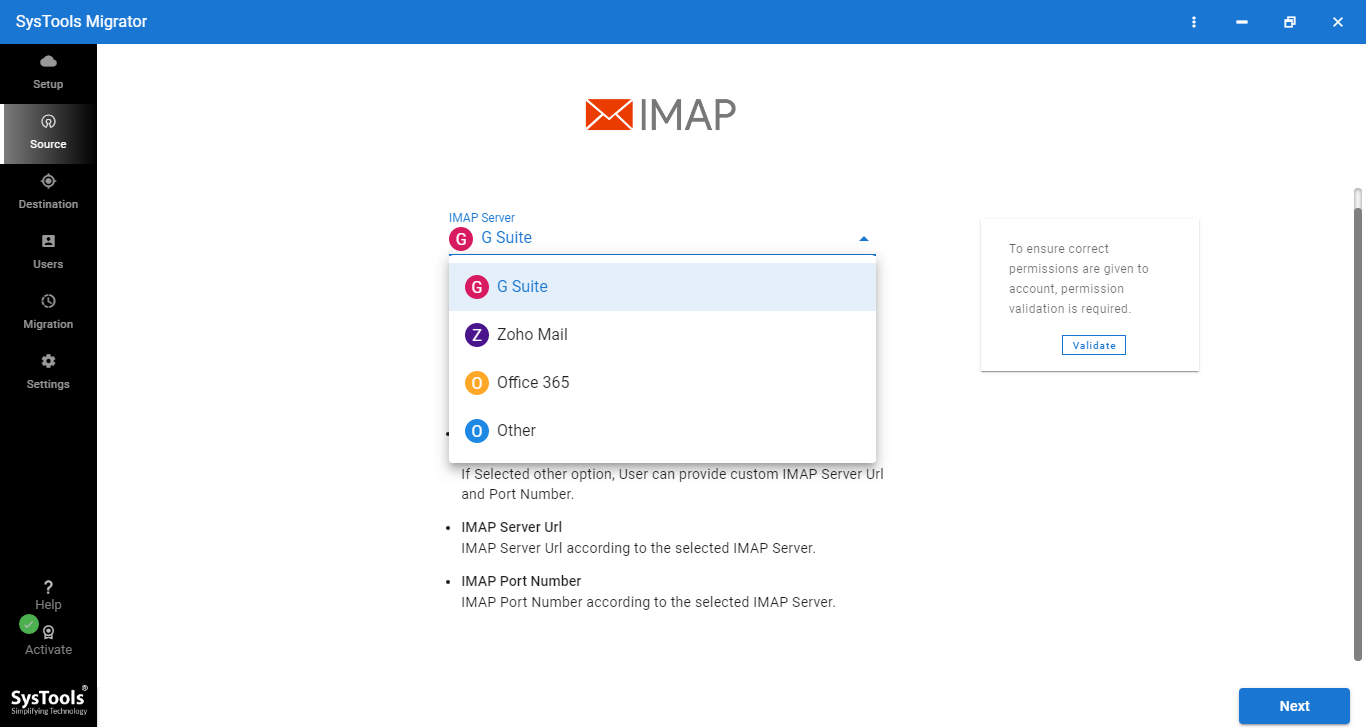 Step-3: Next, fetch all the AOL Mail user accounts to transfer AOL emails to G Suite.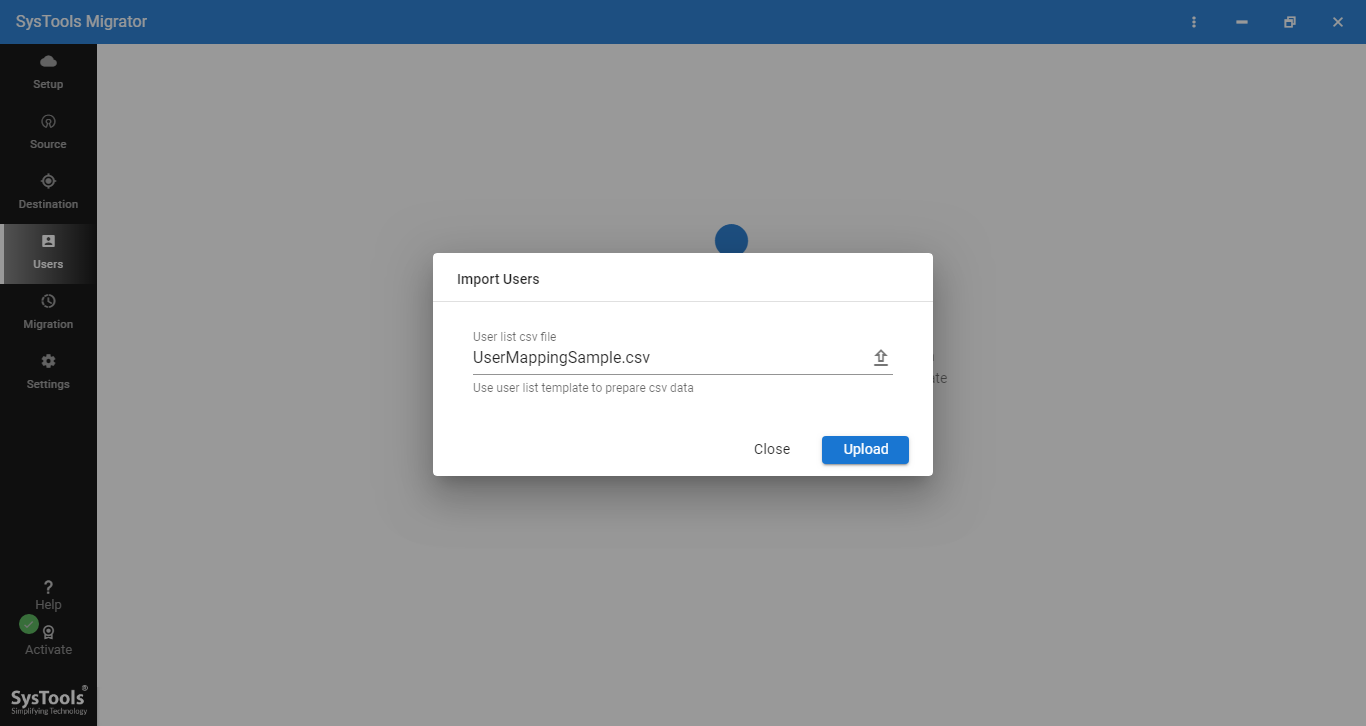 Step-4: At the final step, click on Start Migration to initiate the process.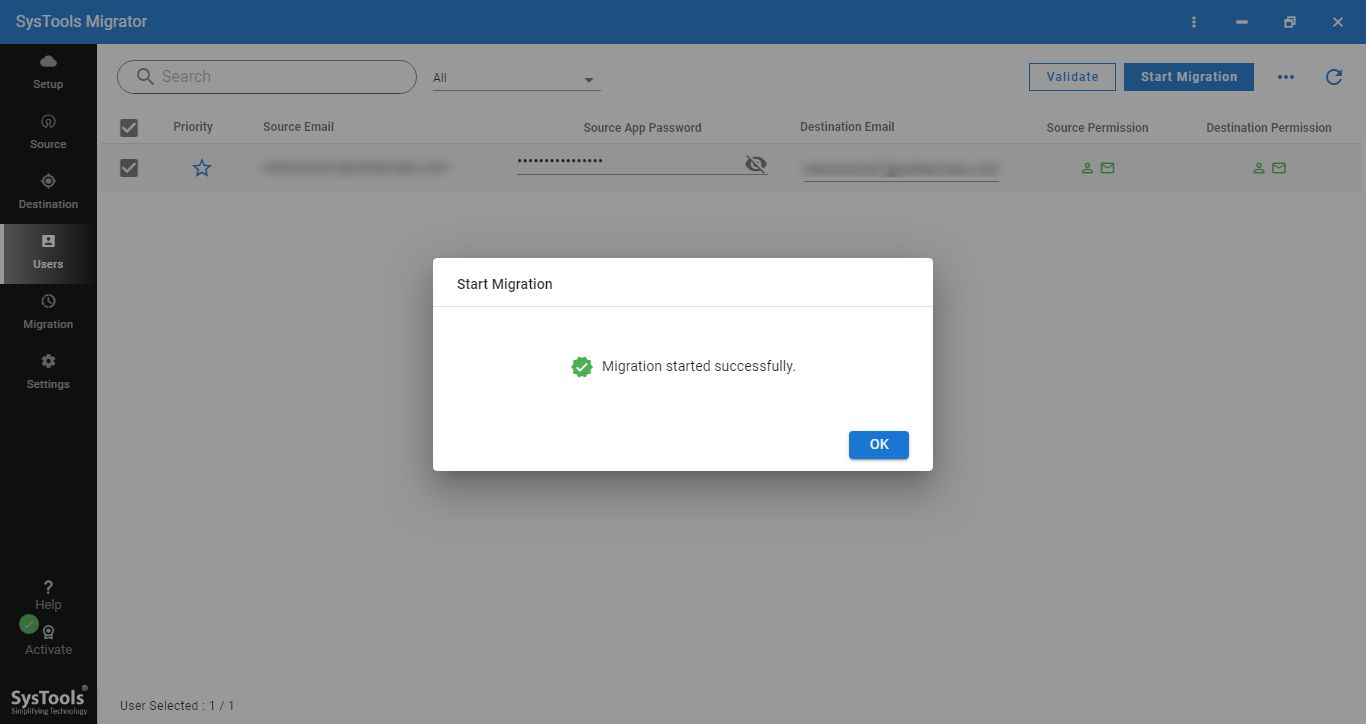 When the procedure completes, you'll find the data in G Suite. Use the Delta Migration option to send only the new emails and avoid creating any duplicates.
Using Gmail Services to Migrate AOL Email to Gmail
With the help of this manual method, users can easily transfer their data to the other email client. However, there might be a few drawbacks as we will explain later. Follow the steps:
1. Login to your Gmail account. Go to the Settings Gear and choose the See all Settings option from the drop-down.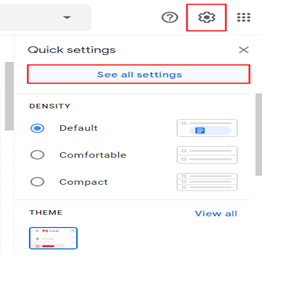 2. Choose the Accounts & Import tab from there and choose to Add a mail account option.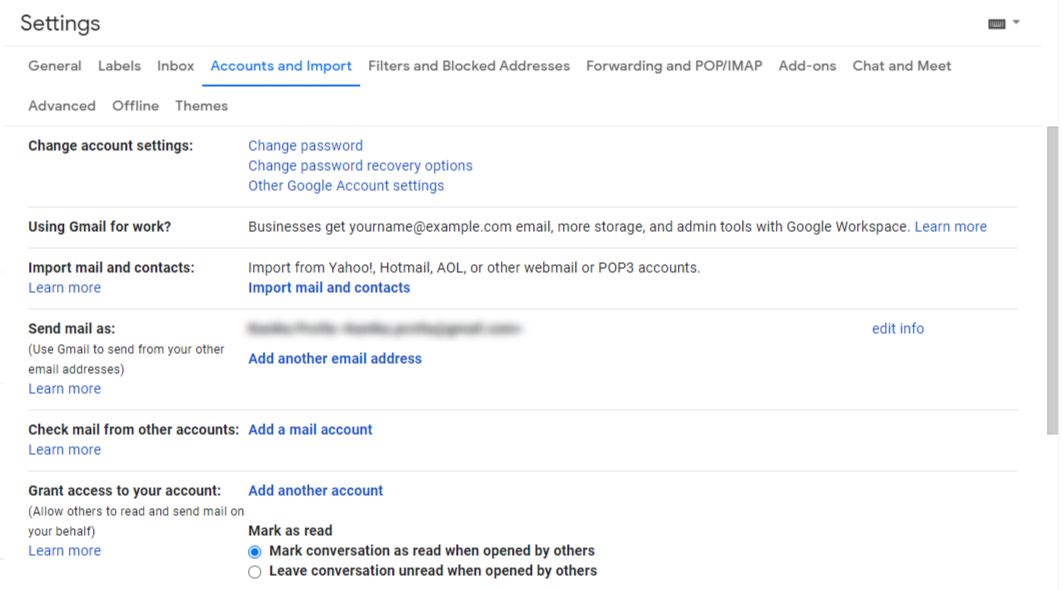 3. Then, in the window that opens up, enter the email address for your AOL account & hit Next.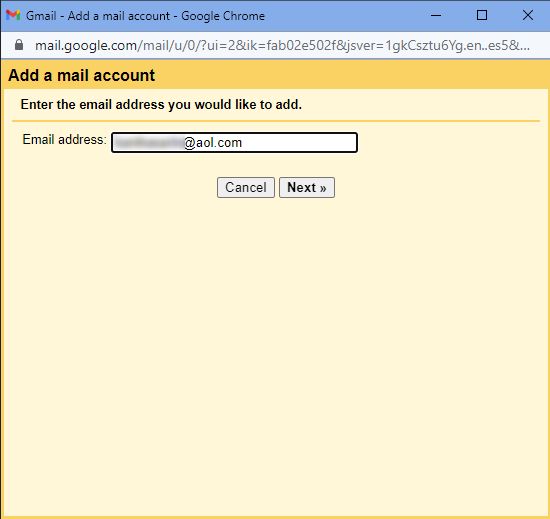 4. Thereafter, to transfer AOL Mail to Gmail, choose the Import emails from my other account (POP3) option if your POP configuration is enabled.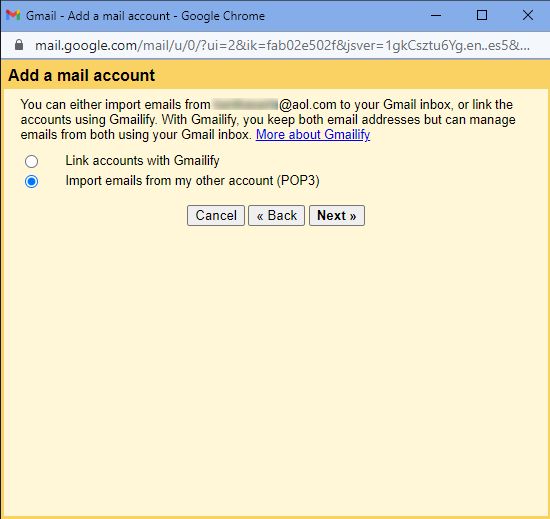 5. Enter the password for your account in the next window and choose the Leave a copy of retrieved messages on the server Hit Add Account option.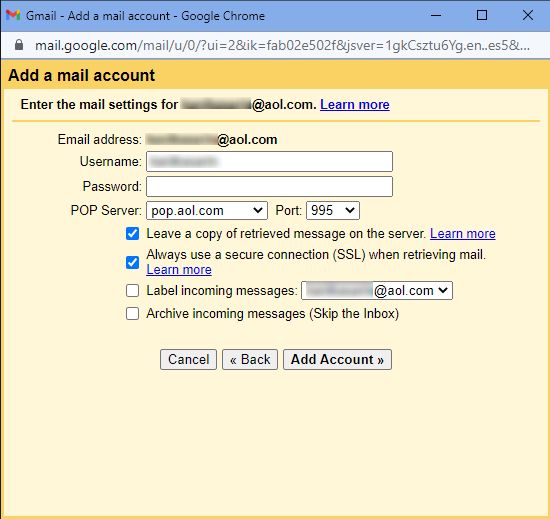 Doing so will help you export the data to your Gmail account. After a while, you will start seeing the data in your account.
Limitations of Migrating Emails Via the Manual Method
This is the best manual solution to migrate AOL to Gmail account but has some limitations too. Here are the limitations:
With the help of this method, you might not be able to filter your messages.
It becomes a task to migrate AOL email to Gmail selectively when it comes to using the manual solution.
While transferring data in bulk, there might be some files or content from a few messages missing.
If the procedure is interrupted, you might have to start from scratch. If not, there is a possibility that a data-loss situation for certain files may occur.
Sometimes, the hierarchy of these files is also altered.
Concluding Lines
Migration from one email account to another can be a hard deed. To make it an easy one, we are here with the perfect solution. The procedure to migrate AOL email to Gmail can become quite simple with the help of the software.
It can transfer files in bulk with no loss or alterations and from multiple accounts in a single go. Whereas the manual technique might not be able to do so. It is a risky solution leading to several errors & data-loss situations.