Understand How to Migrate AOL to Office 365 Without Any Data Loss
In this arena, MS Office 365 email address's popularity is increasing at a rapid pace. Due to this, many users searching for an eminent solution for how to migrate AOL to Office 365. However, there can be some more reasons behind a user wants to perform this migration procedure.
Therefore, in this article, we will describe the detailed instructions to forward AOL mails to MS Office 365 manual as well as automated method. Let's read completely!
Why a User Needs to Migrate AOL to Office 365 Webmail Account?
Users face many problems while migrating emails from AOL, and some users want to know why it is beneficial to forward emails from AOL to Office 365. There are many reasons that make Office 365 a suitable alternative compared to AOL emails, some of them are listed as follows:
If we look at it from a security point of view, O365 is more reliable.
Every organization is looking for business solutions that can provide maximum availability, so they are moving to Office 365 as it offers professional features than AOL.
The first reason to move out of AOL is the inaccessibility of your AOL email account at any time. Many users face an immediate shutdown error on the AOL mail server when accessing their email accounts.
After understanding that why a user requires to perform AOL to Office 365 migration procedure. It's time to get the step by step procedure to do the same. Here, in the upcoming segment, we will discuss the an efficient method to forward AOL emails to O365 account.
A Perfect Method to Migrate AOL to Office 365 Within Few Clicks
Below here, we are going to explain the procedure to forward AOL mail to Office 365. This process is divided into two different phases. You have to follow both of them for executing the migrate AOL emails to O365 procedure.
Phase 1: Migrate AOL Emails to Outlook PST
1. Download and run the AOL Mail Backup tool on your system.
2. After launching the software, add the credentials and click on the Log in button.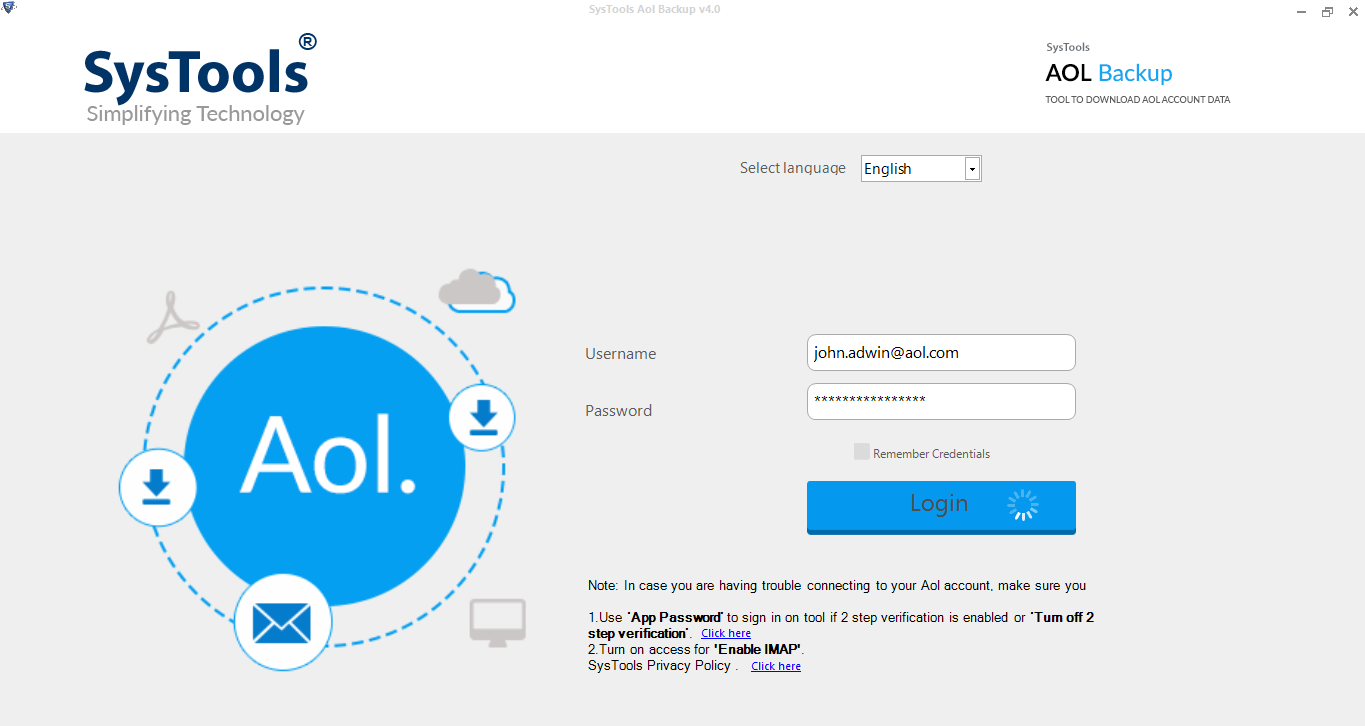 3. After that, choose the PST file format to backup AOL emails.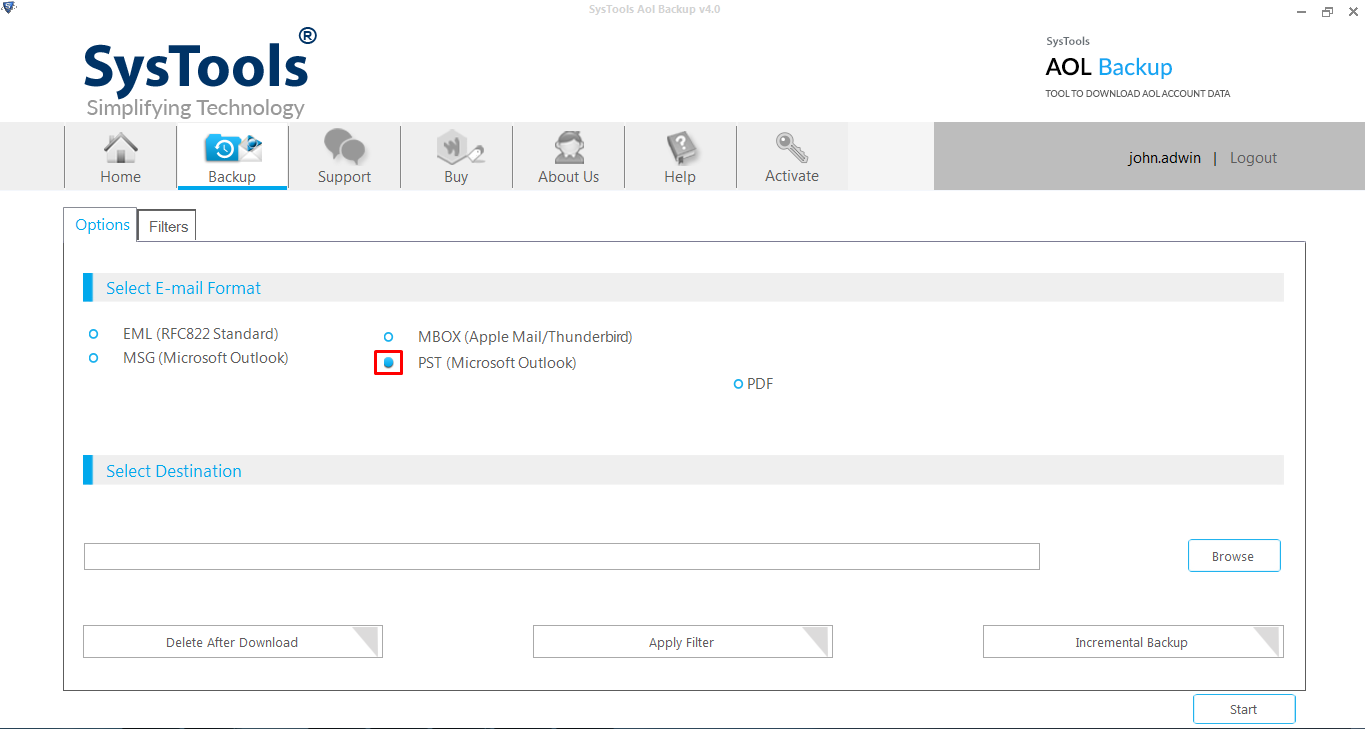 4. Now, Browse the destination location where you want save the resultant file.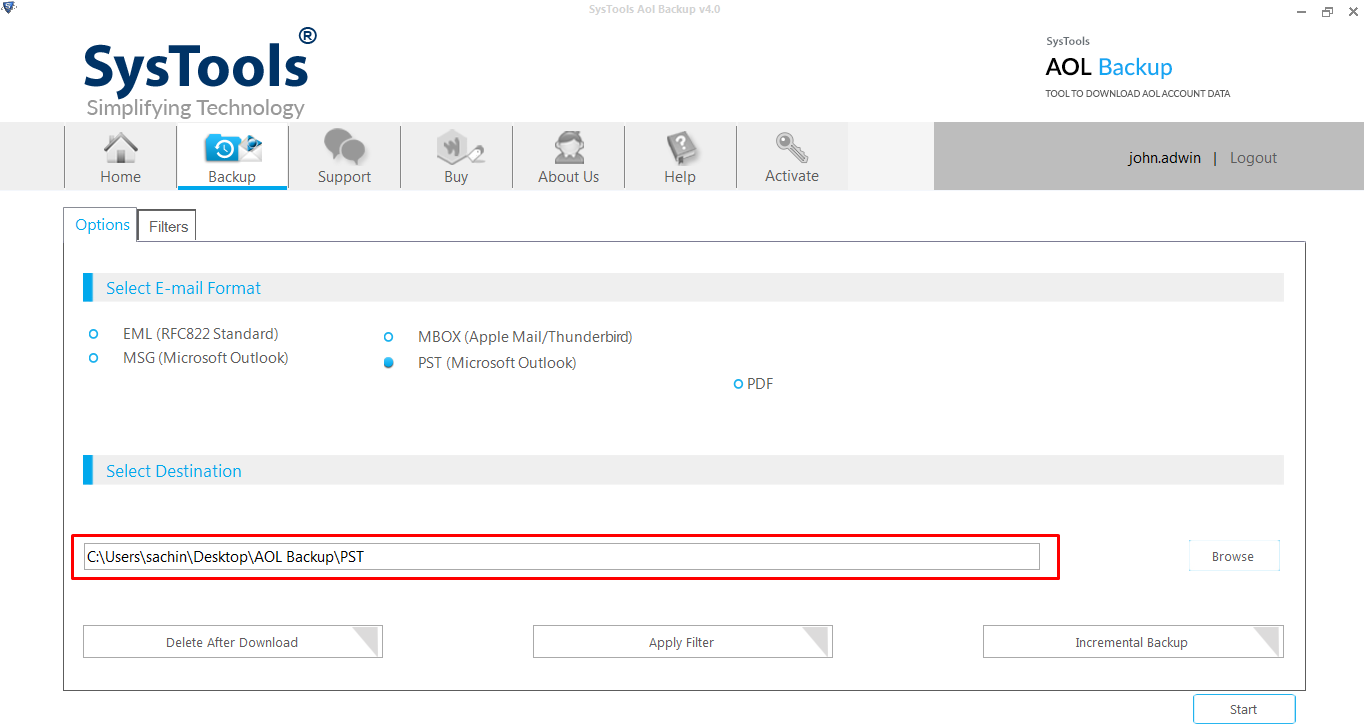 5. Here, you can also choose and apply Filters to enhance the migration procedure. Then, hit on Start button.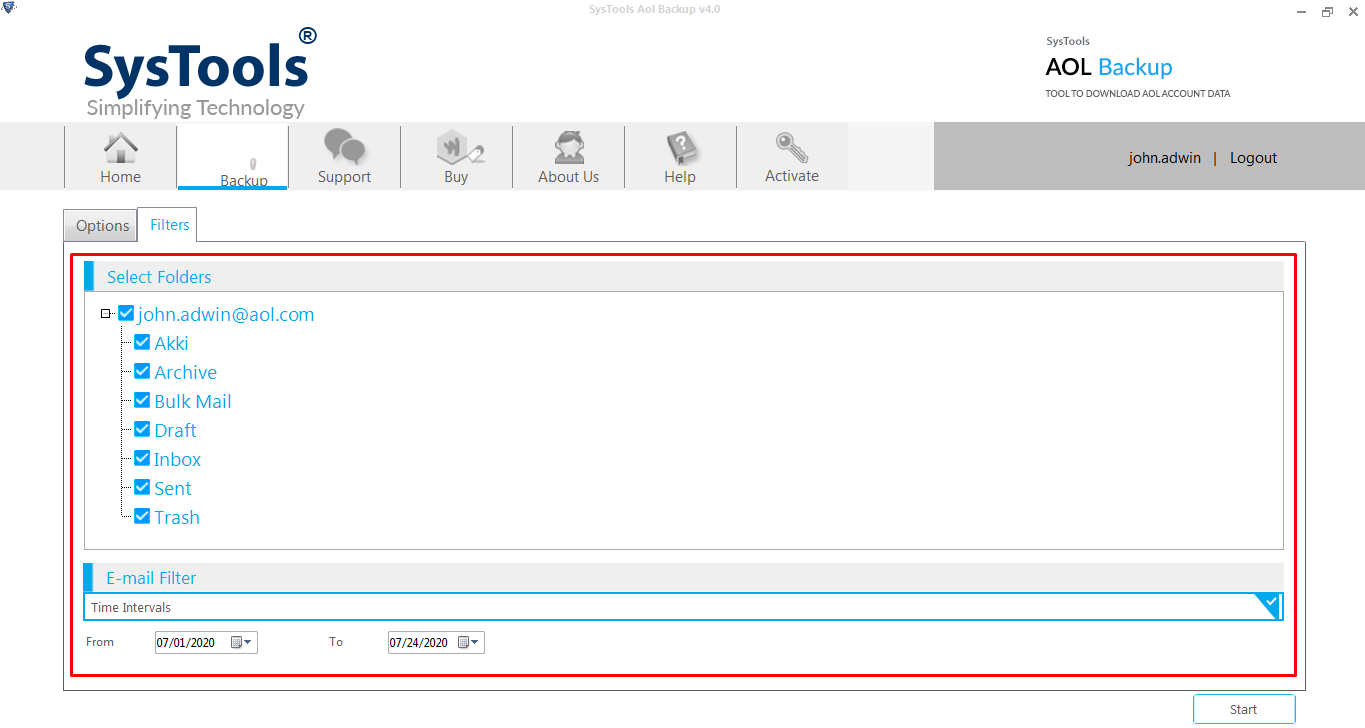 6. Finally, migrate AOL emails to Outlook PST is started successfully.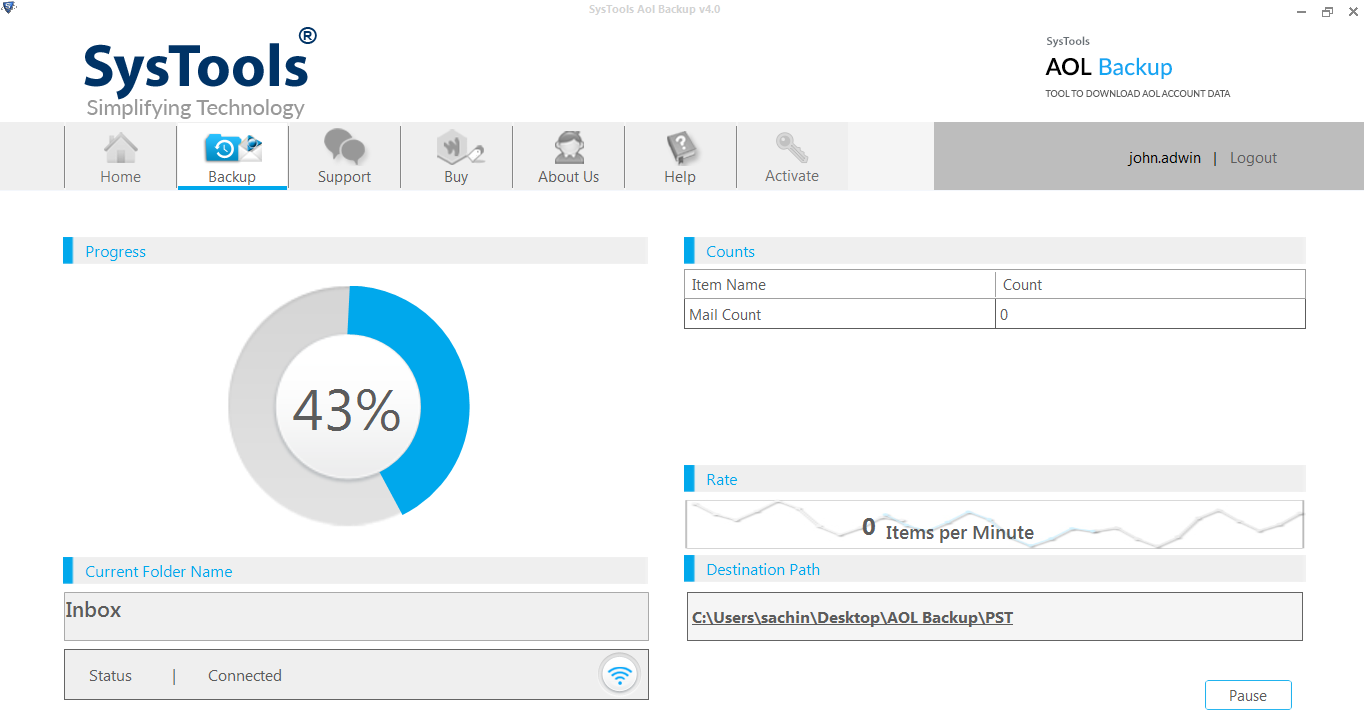 Attention Note: You should enable the MS Outlook Mode if the premise system has Outlook application already installed in the system.
Phase 2: Import Outlook PST File to Office 365
after performing the above-listed phase 1 now, you have to import PST includes configuration of Office 365 account in MS Outlook desktop application. So, after successfully configuration please implement the steps mentioned below sequentially:
Step 1: First, click on the File button and select Open & Export and again click on the Import/Export option.
Step 2: Now, opt Import from Another Program or File option and hit on the Next button.
Step 3: Then, choose PST file and proceed further by clicking on Next button.
Step 4: Hit on the Browse button to locate PST file which is stored in your local machine. After that, click on the Next button.
Step 5: Here, choose the folder to import PST data file and hit on the Finish button.
Step 6: After successful completion of the above stated steps, the procedure to migrate AOL emails to Office 365 account will begin.
**Important Note: The above-mentioned manual method having some limitations like if the user wants to transfer less than 5 user's data into the Microsoft O365 account then, it proves helpful. Otherwise it won't work perfectly.
So, it is better to choose "Office 365 Import tool" to import PST to Office 365 without any hassle.
Concluding Thoughts
If you want a secure migration from AOL emails to Office 365 procedure then, read this article. Above here, we have discussed an efficient method to migrate AOL to Office 365 webmail account. Thus, perform all the above-listed steps to save AOL emails to O365 email address without any data loss.
Frequently Asked Questions
Q1. Why should I choose a third-party application to migrate AOL to PST format?
Answer: There is no direct manual solution available to forward AOL emails to PST file format. So, PST file format to backup AOL emails is far better. For this, go with an above-suggested third-party application.
Q2. How can I migrate selective AOL emails?
Answer: yes, using the above-recommended solution, you can easily migrate AOL emails to Office 365 account as per your requirement.
Q3. Does the software supports all Windows OS versions?
Answer: Yes, the utility is programmed with enhanced functionalities. Therefore, it extensively supports all advanced and below versions of Windows Operating System.