How to Merge Outlook Archive Files Together?- Free Manual Guide
Are you looking for a way to merge Outlook archive files together? If so, then your search ends here. In this blog, we will give you the accurate solution to merge two archive PST files. Before going further, let's check out some user queries.
I have created many archive files over the years. I still sometimes use it as a reference and want to combine them with other data file as this is easier to manage and easier to find. Does anyone suggest a method to complete this task?
Author Suggestion: Use PST Merge software to Merge PST File without Outlook with all data elements. This tool allows the user to consolidate emails, contacts, calendars, etc., to manage data and avoid data loss problems.
In a technical scenario, the archive is no different from any other PST file. It is basically a separate folder that contains emails, contacts, and other details. This file is used as a backup and it can be easily accessible in Outlook at any time.
Manual Methods to Merge Outlook Archive Files with Another PST File
Unluckily, there is no direct way that can help to complete this task. But don't worry some indirect workaround is available to do this. When we talk about manual methods, then there are 2 methods to merge two archive PST files. In the following we mentioned both methods step wisely.
Method 1: Combine into Master PST
First, you need to create a master PST file. After creating a new file, simply copy the content of the archive file and paste it into the new one. Once you created a new file, follow the steps below to perform copy and paste task:
Click on the File tab and select Open
Click Open Outlook Data File and select the file which you want to open
Now, copy the content from this file and paste it into a master PST file.
Next, once you copied the data, remove the original file from your Outlook. To do follow these steps:
Go to the File tab and select Account Setting
Click on the Data Files tab and select the Outlook file and click Remove.
Method 2: Use Import/Export Feature
Go to the File tab and select Open & Export
Now, select Import/Export option and this will open Import and Export wizard
Select the Import from another file or program options and click Next
Select Outlook data file (.pst) as file type and click Next
Click Browse and select the file which you want to import and select Do not import duplicates option
Select the Include subfolders and Import items into the same folder in checkbox. In the end, click the Finish button.
Done! But, if you still facing any issue with this method or feel that this is a lengthy process, then go with the automated solution.
Better Approach to Merge Two Archive PST Files in Outlook
For a quick and hassle-free solution, use PST Merger. This application is specially programmed to merge Outlook data files into a single one without losing a single bit of data. With this software, user can also consolidate password-protected, network and active files. It also supports to join ANSI and UNICODE files into a single UNICODE file. The software helps you to remove duplicates and instantly merge contacts folders in Outlook 2019, 2016, 2013, 2010, 2007, etc.
Steps to merge Outlook archive files with another PST file are as follows;
Step 1. Start the Tool on your system and load archive files.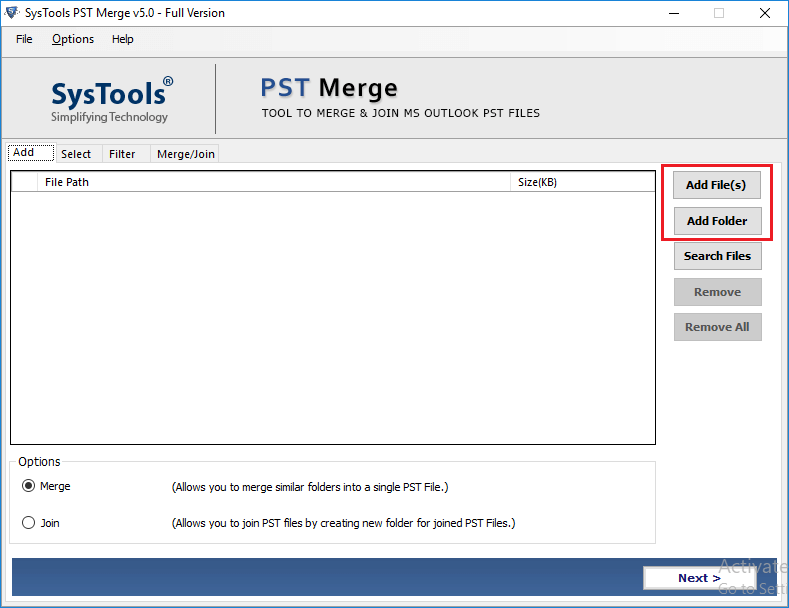 Step 2. Select the Merge option and click Next.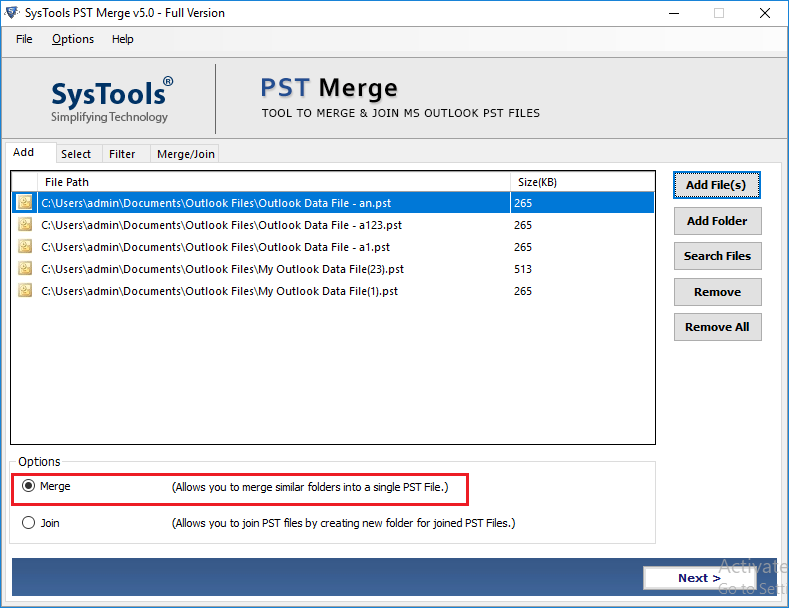 Step 3. Select merge in existing PST option.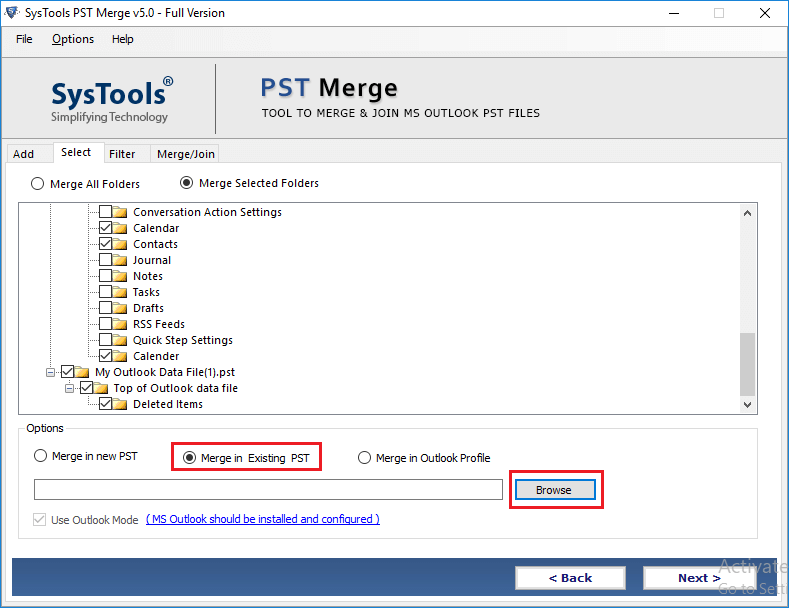 Step 4. Apply filters and select criteria to remove duplicates. After click Next.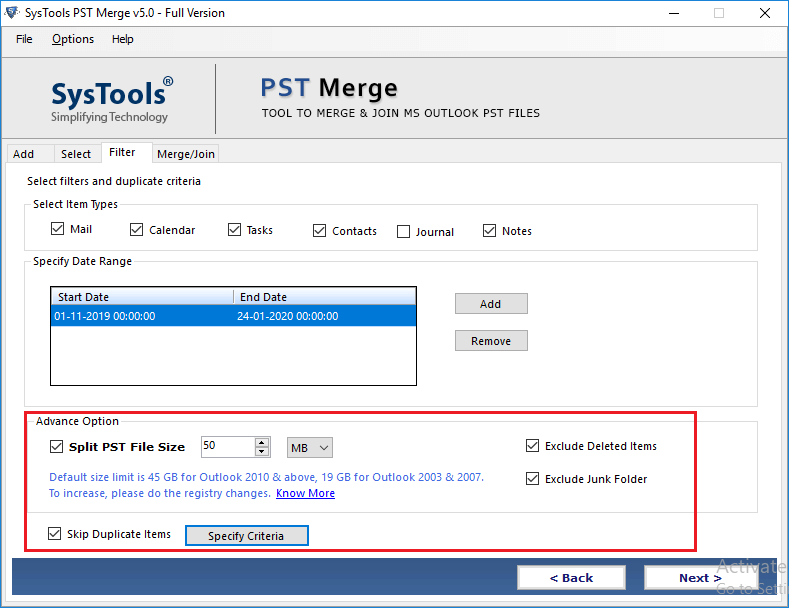 Author Suggestion
From time to time, archive files created by Outlook users as a backup and save storage space. However, when it comes to merge Outlook archive files with another PST file, this task is very complicated. To solve this problem, we used the manual and automated method. You can choose any of the method to merge two archive PST files that meets your needs.
Frequently Asked Questions:
How can I merge two archive PST files in Outlook 2010?
To combine Outlook archivves, you can combine into Master PST and Import PST using Import feature. If this method does not work for you, you can go with the PST Merger tool. This will allow you to combine 2 or multiple archives.
Can you merge archives files without Outlook?
Yes, with the PST file merge software, you can combine archives in a new file without Outlook application.
Is it possible to combine multiple archives into one?
Yes, it is possible with the Outlook merger tool. It allows you to combine multiple archives without any file size limitations.