2 Manual Steps to Merge Microsoft Outlook PST Files Together
There are thousands of Outlook users out there and now Outlook is the first choice for both businesses and individuals. Users can create multiple accounts and therefore have several PST files that are not easy to handle. Now, the user wants to merge PST files together. But how does that work? This question arises for the users. This blog will teach you how manually merge Microsoft Outlook PST files. Read on and find the right solution.
Why Do You Need to Consolidate PST Files?
Here are some possible reasons why users need to merge two or more PST files into one.
User want to join multiple old accounts
Take backups of all existing accounts
Migrate to another email client or server
Share the data file to someone
To access old files in the latest Outlook version
Combine multiple archive .pst files
To join ANSI with UNICODE file.
To avoid data loss issue
Manual Steps to Merge Microsoft Outlook PST Files
Before proceeding, make sure that Outlook does not offer a direct way to perform this task. However, there are some indirect manual ways that users can use to combine Outlook data files. The manual approach is divided into two parts:
Step 1. Create a New Blank PST
Run the Outlook application and click the Home tab >> New Items >> More Items >> Outlook Data File

Now, give it a name and save it at the desired location.
Click OK and your empty new file will be created successfully.
Step 2. Import Old Data Into Newly Created File
Go to the File tab >> Open & Export >> Import/Export

Select "Import from another program or file"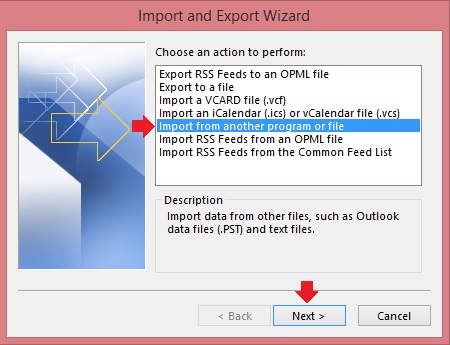 Select the Outlook Data File (.pst) option and click Next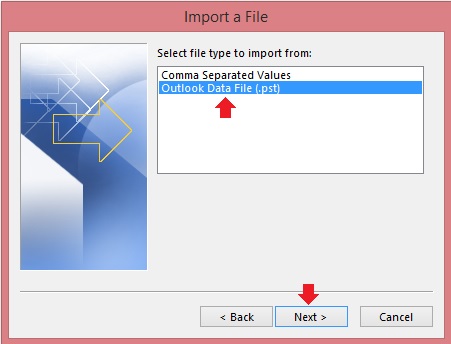 Browse to the PST file to import and select the options you want to use like "Replace duplicates with items imported", "Allow duplicates to be created", and "Do not import duplicates".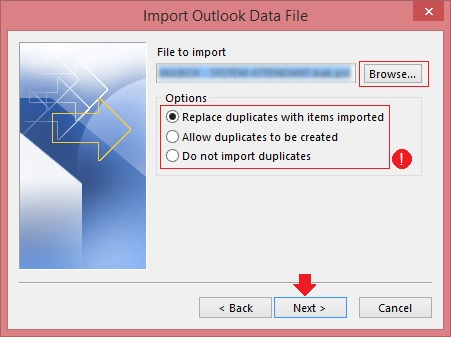 Select the folder want to import and check the "Include subfolders" box as per the choice.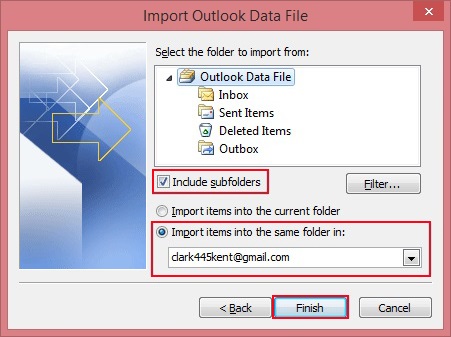 Note: You must repeat the import process for all PST files. This manual process is best if the user wants to merge 2 PST files into one.
Alternate Solution to Consolidate PST Files Together
The manual approach is only helpful to consolidate 4 to 5 PST files. If users want to combine more data files, this task is very tedious and difficult. Non-technical users can get confused when performing this task. To overcome all these problems and join PST files together, you need to use Merge PST File Tool.
Steps to Merge Outlook data files together are as follows:
Step 1. Launch the software and Add PST file or folder.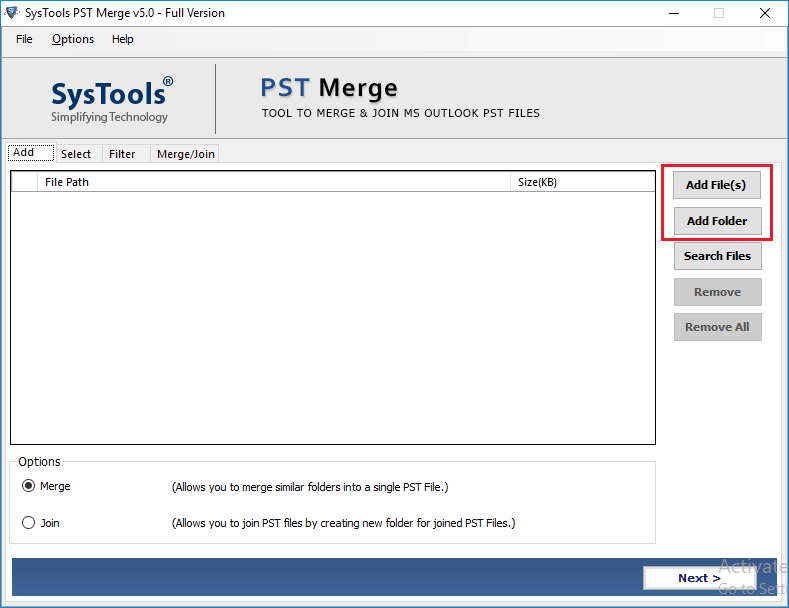 Step 2. Choose the option Merge and press the Next button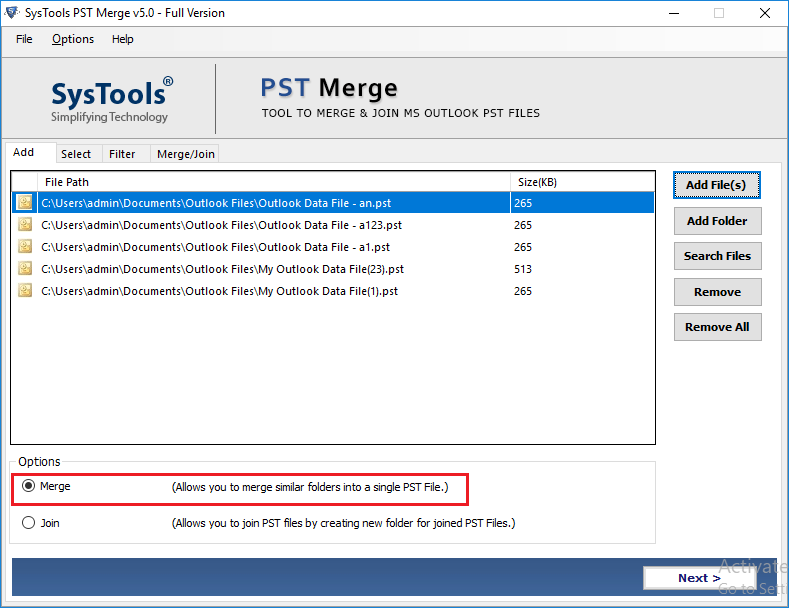 Step 3. Select Folders and choose the option: merge in Existing PST, New PST or Outlook Profile.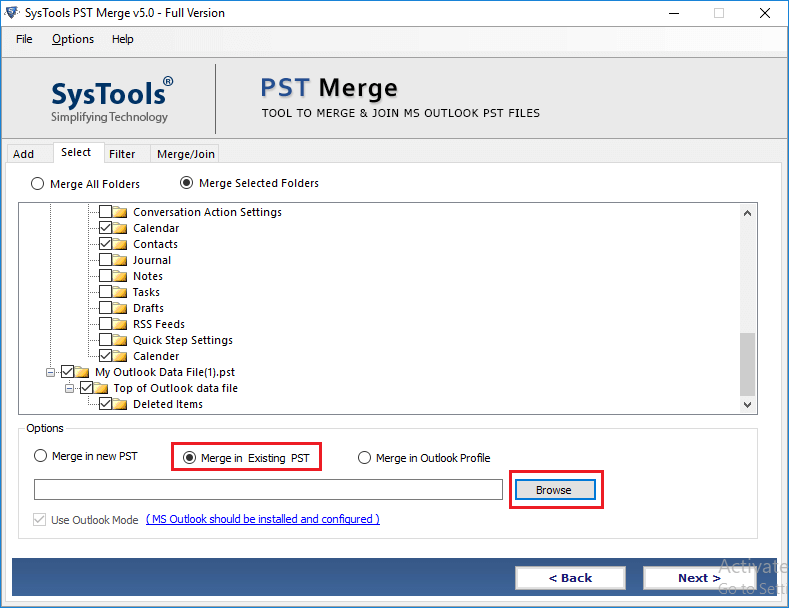 Step 4. In the next section, select the items like Mail, Calendars, Tasks, Contacts, etc. After, check the Skip Duplicates to consolidate PST files without duplicates.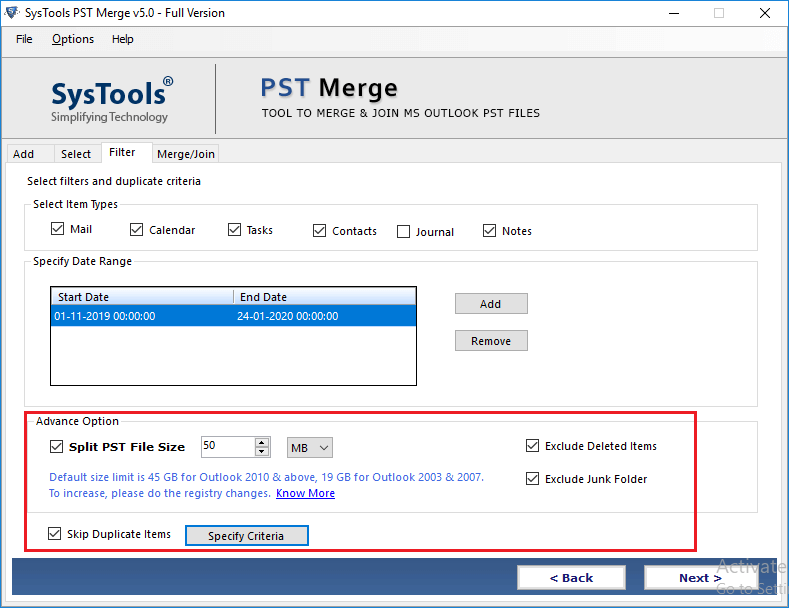 Step 5. Click the NEXT button to finalize the process.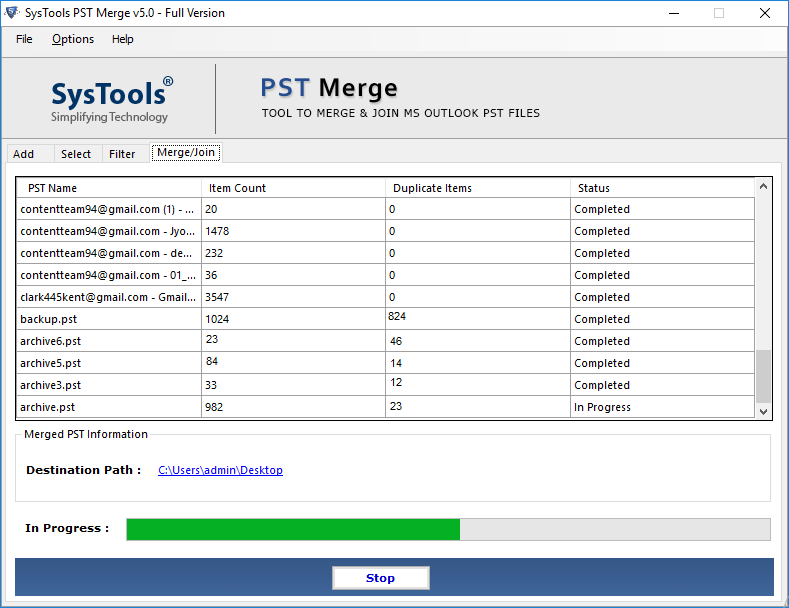 This is a completely safe and expert-recommended application that allows the user to easily consolidate PST files without any trouble. One can easily combine archive, active, network, and password protected files. This software supports to consolidate ANSI and UNICODE files into a single one. This tool supports Outlook 2019, 2016, 2013, 2010, 2007, etc. It offers merge or remove Outlook duplicate emails, contacts, calendars, tasks, notes and journals.
Conclusion
The manual approach is fine if users only want to merge 2 Outlook data files. Otherwise, this is a tedious and time-consuming process. For an instant solution to merge Microsoft Outlook PST files, we recommended using professional tool.
Frequently Asked Questions
Can I import more than one PST files at once?
No, Outlook supports to import one PST file at a time. If you have several files, then you can import them one by one.
Does PST Merge tool remove my Outlook duplicate items?
Yes, this software has option to delete duplicates from Outlook emails, contacts, etc., while merging the data.
How can I merge 2 PST files together?
First, create a new file after that import all existing data files into the newly created PST file.