How to Merge and Remove Duplicate Emails in Outlook – Free Quick Tips
Emails are very important in any large or small organization for communication. Microsoft Outlook is the most popular desktop-based email client application. It offers so many advanced features like simple user interface, good security and much more. However, there were many issues when working with Outlook 2019, 2016, 2013, 2010, 2007, and so on. Duplicate Outlook emails are one of the most common issues users face. Therefore, this blog will show you how to merge and remove duplicate emails in Outlook.
Duplicate email makes managing email messages very difficult for Outlook users. This can lead to many problems. For example, slowing down the speed and performance of Outlook, storage space issues, hanging problems, and so on. Increasing the size of the Outlook mailbox can affect users' workflow. In the next section, we will talk about the reasons for duplicate Outlook emails.
Quick Tip: Use Merge PST File Tool to effortlessly merge and remove duplicate emails in Outlook 2019, 2016, 2013, 2010, 2007, etc. This software will allow you to remove duplicate items while merging PST files.

Possible Reasons For Duplicates in Microsoft Outlook
There are many reasons behind duplicate items in Outlook application. Some of the common reasons are discussed below:-
If the rules are configured incorrectly, confusion will occur when receiving email messages. This leads to a duplication of emails in Outlook.
It's also possible that you set up your mailbox incorrectly when you created an account in Outlook. As a result, you may receive the same e-mail message over and over again.
If the same email account is used on different devices, the incoming message is repeatedly synchronized. This can be one of the reasons for email duplicating in the Outlook mailbox.
In some cases, even your anti-virus software can also create duplicate emails.
All reasons for duplicates items affect the productivity of Outlook. Therefore. it is necessary to remove duplicate Outlook emails to overcome all the troubles.
Manual Ways to Merge and Remove Duplicate Emails in Outlook
There are multiple manual methods to remove or delete duplicate Outlook emails. You can follow the step-by-step guide to performing the task.
Method 1: Check Account Setting
Step 1. Run the Outlook application. Go to File >> Info >> Account Settings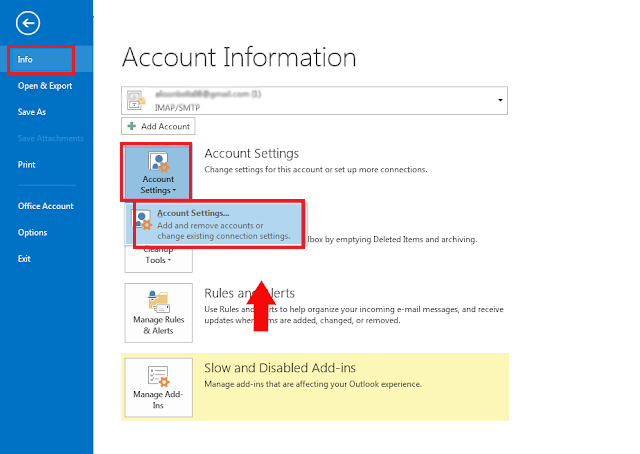 Step 2. Account Setting windows will open. Click the Email tab and search the name of the account you configured for Outlook. If the same account appears multiple times, remove it. For this, select the email account and click on Remove.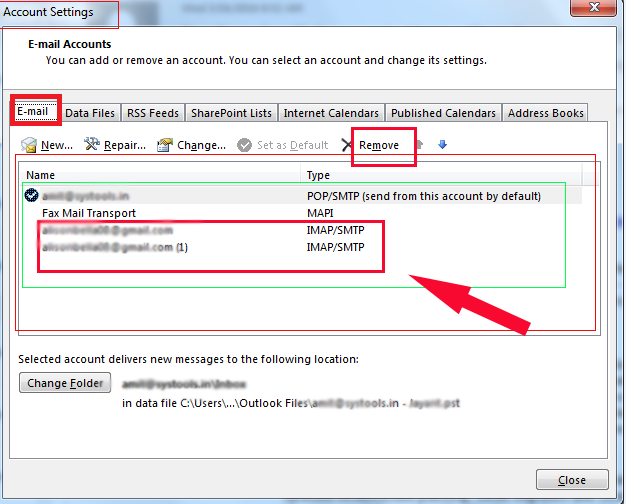 Step 3. Once you remove the duplicate account, click Close.
Method 2: Delete Duplicate Outlook Emails Using Import/Export Option
Step 1. Click on File menu >> Open & Export >> Import/Export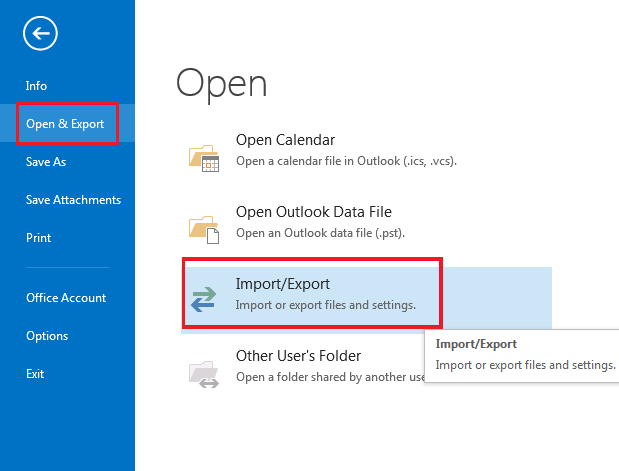 Step 2. Import and Export wizard will appear. Here, choose import from another program or file option and click the Next button.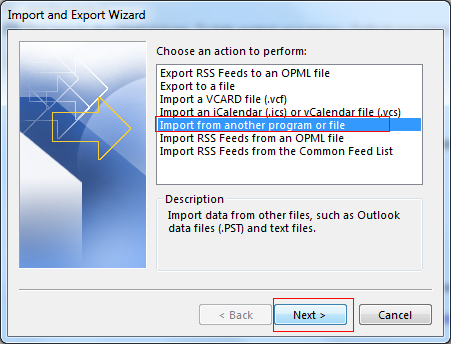 Step 3. Now, select Outlook Data File (.pst) option from the Import a File window and click Next.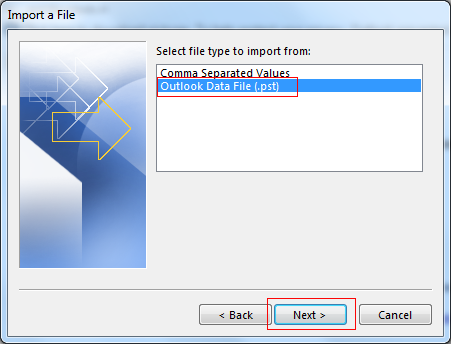 Step 4. In the Import Outlook Data File window, Browse the .pst file and check "Do not import duplicates" option. After, click the Next button.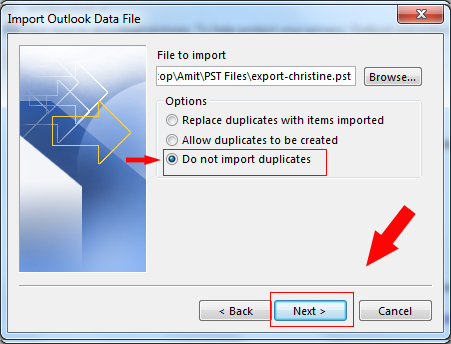 Step 5. Select the required folder to import and check the "Include subfolders" option. Also, check "Import items into the same folder in" option and click the Finish button.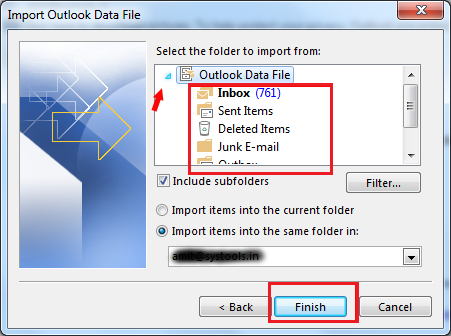 Method 3: Clean Up Tool to Remove Duplicate Outlook Emails
Step 1. Run Microsoft Outlook and click on the Clean Up tool.
Step 2. From the three options, choose Clean Up Folders & Subfolders option.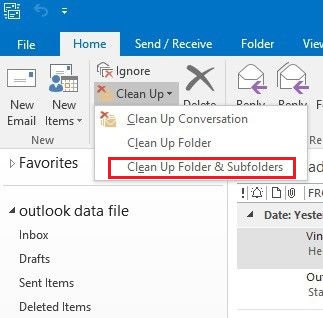 Step 3. A Clean Up Folder will open, which will ask you whether to proceed the cleanup or cancel? Click on Clean Up Folder option.
Step 4. Now, click on the Setting option to manually enter the location of the deleted items folder.
Step 5. After clicking Settings, Outlook options windows will open. Click on the Browse to add PST file.
Step 6. Select Folder pop up will appear. Here choose Deleted Items and click OK.
Step 7. Click on the Clean Up Folder option to delete duplicate Outlook emails.
Drawbacks of Manual Method for Deleting Duplicate Items
All three of the above manual tricks are helpful if you only have a small PST file that contains a hundred emails. If you have multiple emails in Outlook, the following limitations may occur:
The exact number of duplicates in the Outlook mailbox could not be determined.
Clean Up tool generates error messages "No messages were cleaned up. Only messages that satisfy your clean up settings will be moved to the trash folder."
Professional Tool to Merge and Remove Duplicate Emails in Outlook
If you want to overcome all these limitations of manual method, must use Merge PST File Tool. This is a reliable solution to merge multiple PST files into one in Outlook 2019, 2016, 2013, 2010, 2007 and other versions. It also has an option of Remove Duplicates which helps you to remove duplicate Outlook emails while merging. The software maintains the formatting of Outlook emails while combining and removing duplicates. You can easily add PST file or Folder without any fear of data loss or corruption.
Closing Words
Deleting duplicate emails in Microsoft Outlook is not an easy task for users. To make it easier for users, we discussed the step-by-step solution to merge and remove duplicate emails in Outlook. In this blog, we mentioned both the manual and the professional solution. You can easily choose a solution according to your needs.