How to Unlock PDF on Mac OS X? [Solved]
Looking for a solution to unlock PDF on Mac OS ? If So, then you are in the right web page. In this blog, we will discuss the complete solution to this situation. People who do not know the password cannot view the PDF directly.
However, if you forget the password, you may find it difficult to open the locked PDF file. Wondering how to open PDF files? Fortunately, the answer is yes, and this blog post will show you how to remove PDF protection on Mac in the easiest way possible.
Two Types of Password Restrictions in PDF Files
User-level – This prevents others from copying, editing, and printing a PDF document. The password is not needed to view the PDF file.
Owner Level – It does need a user's password to unlock the PDF file. Other people can edit, copy text and images, and print PDF documents. A PDF file owner can restrict others to view or copy the content of a PDF file.
How to Unlock PDF on Mac?
Step 1: Open Mac PDF Unlocker tool.
Step 2: Click Add File and import locked PDF files.
Step 3: Choose either to save PDF or print PDF.
Step 4: Click Unlock to remove security on Mac without password.
Expert Solution to Remove PDF Protection on Mac OS
Best PDF Password Remover Software to open PDF files allows users to remove restrictions on PDF files on Mac. It allows unlimited copying, printing, editing, or any other protection of multiple PDF files. Other restrictions, like comments, signatures, and document sets, can also be removed with this utility.
This tool also enables permission to fill out a form when the PDF opening process is completed. This tool can remove owner-level security from various PDF files. In addition, users can remove known user-level passwords from various PDF documents. Download the FREE demo version of the software. And try the following steps to unlock the PDF file on Mac. This tool is capable to print encrypted PDF documents. Free Edition of this tool will have a 'Demo' watermark on Output PDF files. The purchased version will be watermark-free.
Note: The user needs to provide a PDF password initially; once the tool opens the document, the resulting file will be free of password and restrictions.
Just a Few Easy Clicks to Unlock PDF on Mac
Step: After installing the software, click on 'Add file' or 'Add folders' to add the PDF files.
You can also save open passwords after restrictions have been removed by selecting Keep source PDF passwords in the output PDF.
By clicking the "Change" button, you can specify a location to save the resulting PDF file. Then click Next.
You can see that the password  is disabled.
Click the Unlock button to activate this permission.
When the file is opened, the permissions will change from "disabled" to "enabled". Also, the unlock status will change from "In Progress" to "Completed".
You can see 100% progress as all PDF files are now unlimited. However, if you want to stop the process midway, click the "Stop" button.
Here you can see the unlock status and permissions.
By clicking "View Report," you can see all result files in the "Export Report" folder.
Pre-requisites and Supported Mac OS
Following are the specifications, requirements, and compatibility for this tool:
Hard Disk Space: 100 MB
RAM: 4 GB of RAM
Processor: Mac Computer with Intel Processor
Mac Computer with Apple Silicon (Apple M1)
Supported MAC OS X: macOS 12.0 (Monterey), macOS 11.0 (Big Sur), macOS 10.15 (Catalina), MacOS 10.14 (Mojave), MacOS 10.13 (High Sierra), MacOS 10.12 (Sierra), Mac OS X 10.11 (El Capitan), Mac OS X 10.10 (Yosemite), Mac OS X 10.9 (Mavericks), MacOS X 10.8 (Mountain Lion)
Pre-requisite:
Java JDK & JRE 8 should be installed.
System Region should be the United States and Language should be English
Manual Technique to Remove PDF Restrictions on Mac OS
If the PDF is password-protected. It can be a user's (open) password or an owner/authorize password. You only need to enter the password to open or view it. Indeed, it offers protection but also limitations. You may not copy, modify, print, or make any changes to this password-protected PDF file. To perform this task, you must open the file. Let's first see how to open PDF on Mac manually, followed by the expert solution.
Way 1: Unlock PDF on Mac with Google Chrome
For many, Google Chrome is the browser of choice, whether you use a Windows, Linux, or Mac operating system. It is common to use a browser-enabled tool to open PDF files. Now I will explain the steps to open PDF with Google Chrome on Mac.
Open a locked PDF with Google Chrome.
After opening the PDF file in Google Chrome, You can click on the menu icon in the upper-right corner.
Then select the "Print" option. You can also Enter the Command + P" on your keyboard.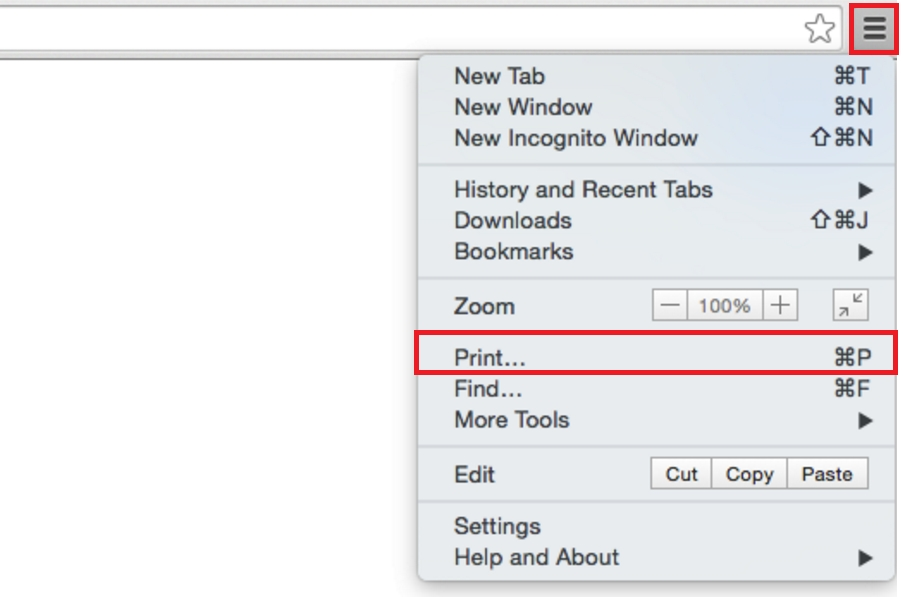 In the print window, hit the "change" button.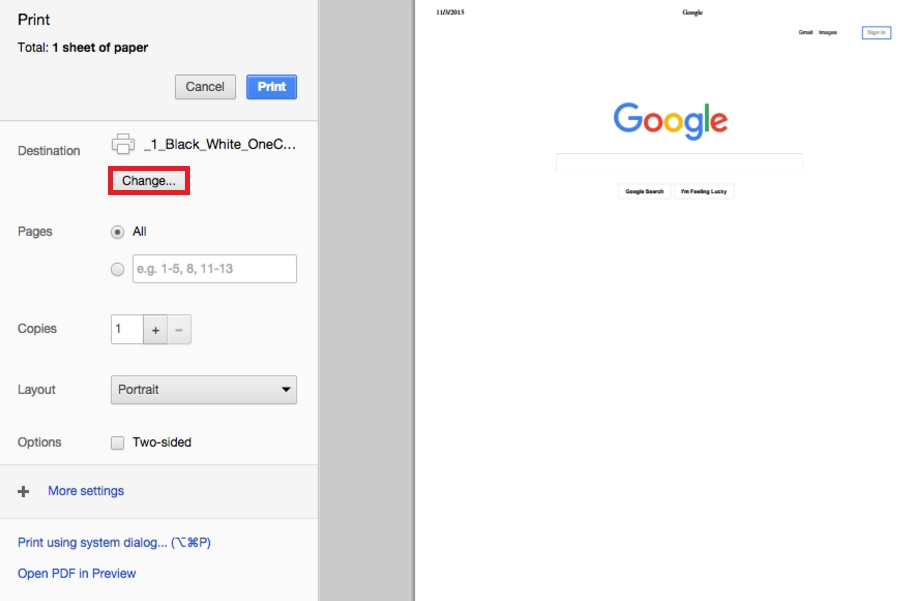 In the new wizard, Select the Save as PDF option.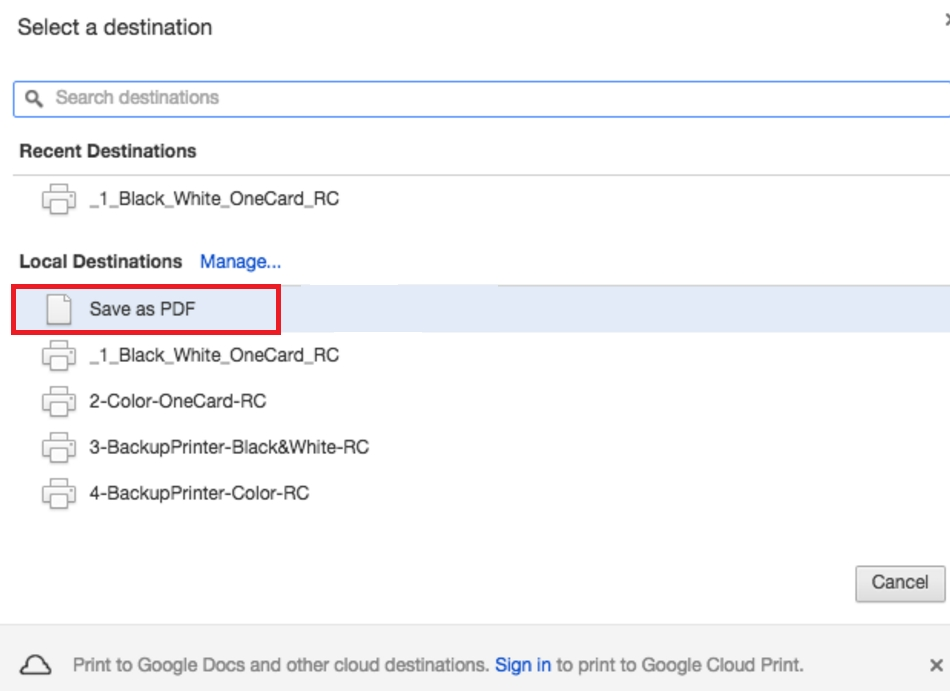 Finally, click the Save Option.
Here's how to open PDF files with Google Chrome on Mac. However, this method only works for PDF files that do not have printing restrictions.
Way 2: Open PDF with Preview on Mac
Mac computers have a free PDF tool called Preview. It also has a PDF-opening feature. But it can only be used if you already know the password for the PDF file. Follow the simple steps listed here to open PDF files on a Mac.
Open the PDF file with Preview.
Go to "File" > "Export as PDF".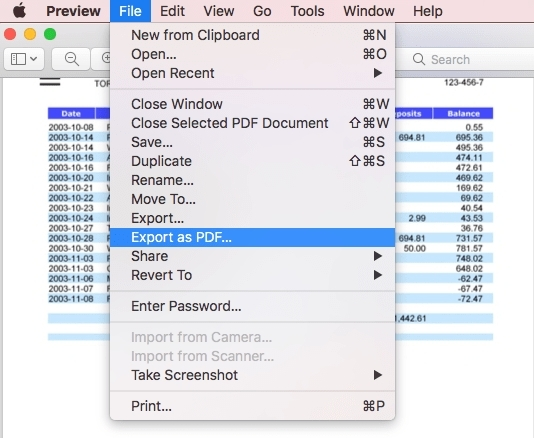 Enter the password and click "Unlock" Button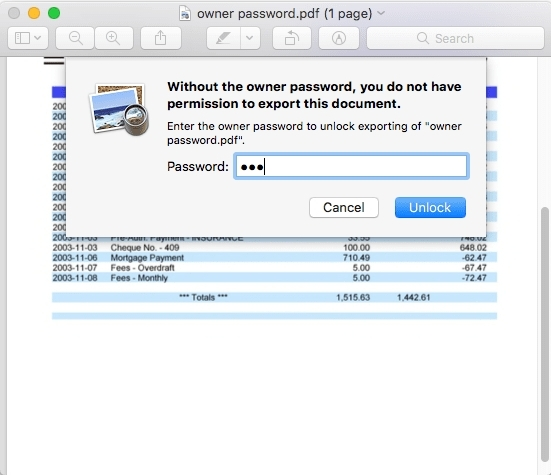 Select a folder and save the new PDF file without any restrictions.
Note: If the PDF file has an unlock password, you need to enter the unlock password first and then follow the steps above.
Now that you know how to open PDF files on Mac, you also know how to remove a password on Windows.
Limitations of Using Manual Method
This is how to unlock PDF on Mac manually. But the biggest downside of this manual method is that it is highly time-consuming. Especially, if you are handling multiple PDF files then, this method is not recommended. Also, if you want to unlock restrictions like Editing, Copying, Singning,… from your PDF, you will need a different method.
The Bottom Line
Here we explain all the possible methods and give you all the information you need to open PDF on Mac OS. Firstly, we have used a professional method with impressive and advanced features. Also, if you want to try the software, download the free version to see how it works. Then we chose the manual method using Google and the Preview option with some limitations. I hope this article was useful for you.
User FAQ:
Q: Is it Possible to Unlock Owner Level PDF Protection?
Yes, But for this you have to use the software explained in this post. Read this blog post for complete information.
Can I try the free edition of his tool before buying it?
Yes, you can download free demo version of this tool on your Mac system.
Adobe Acrobat is needed to download to run this tool?
No, Adobe Acrobat is not needed to download to run this tool.
Can I run this tool on Mac OS X Catalina?
Yes, this tool is compatible with macOS 12.0 (Monterey), macOS 11.0 (Big Sur), macOS 10.15 (Catalina), MacOS 10.14 (Mojave), MacOS 10.13 (High Sierra), MacOS 10.12 (Sierra), Mac OS X 10.11 (El Capitan), Mac OS X 10.10 (Yosemite), Mac OS X 10.9 (Mavericks), MacOS X 10.8 (Mountain Lion).
Reviews & Ratings
74% of users are quite happy and have given this tool a 5-star rating for its simple interface and 100% result in unlocking PDF passwords and restrictions on Mac.

SEE WHAT TECH EXPERTS ARE SAYING: