How to Retrieve Deleted Journals From Outlook Without Losing Data
Part 1: Retrieve Deleted Journals via "Recover Deleted Items"

Part 2: Retrieve Deleted Journals from PST File in Outlook
Today we live in a highly active society. Our days are too busy and we often forget important things. Our inbox is no different from the busy world we live in. Using journals in Microsoft Outlook can help you stay organized. But one day did you accidentally delete an important journal? Stay with us. We will show you how to recover deleted journals in MS Outlook.
If you are ready to learn more about deleted mail recovery solutions, you are in the right place. The first method we will cover is to use Microsoft Outlook itself without other tools. Another method is to use email recovery software. We will also provide all the details and show you a guide on how to use it to recover deleted journals in MS Outlook.
Part 1: Retrieve Deleted Journals via "Recover Deleted Items"
The first thing about this method is that when you delete an item in Microsoft Outlook if the file is an e-mail message, a contact, a calendar appointment or a note, it has been moved to the Deleted Items folder of your app. When trying to retrieve deleted journals in MS Outlook, you need to explore this folder. Let's see how:
Step 1: In Outlook, select the Inbox and go to the Deleted Items folder in the left pane;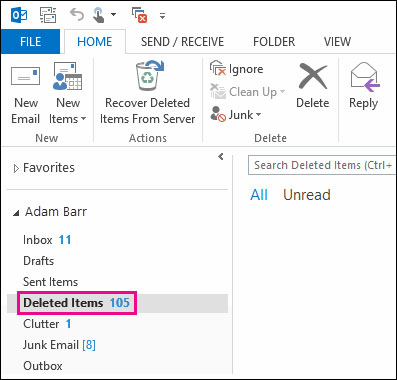 Step 2: Right-click on any item you want to restore, select "Move", then click "Other Folders";

Step 3: Now select the "Journal" folder and click "OK".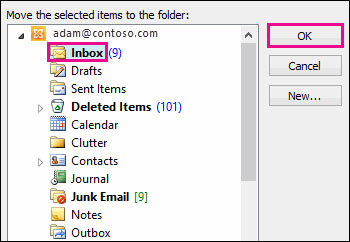 If you want to restore other items such as attachments, contacts, calendars, tasks, and notes, select the target project folder to restore.
Part 2: Retrieve Deleted Journals from PST File in Outlook
1. What is PST File
Microsoft Outlook uses the PST file format to save mailboxes locally. PST stands for Personal Storage Table. Basically, you have two separate entities: your mailbox server keeps your email online and is the primary storage source; the local computer is just a copy of the online mailbox stored in the PST file presented by Outlook. That's why you can still retrieve permanently deleted items in Microsoft Outlook because you always have a local copy and an online copy. However, the two can be synchronized and can change in terms of redundancy.
2. How to Repair Damaged PST files & Recover Deleted Items
What if the PST file is damaged, which means that data cannot be accessed? If the PST file is corrupt or damaged, Outlook Recovery aims to restore the damaged or damaged PST file and all the items it may contain, such as: emails, journals, tasks, contacts, calendar appointments. It is also an effective way of retrieving deleted journals from Outlook as long as there's a PST file present. You can store all the recovered information in a new PST file or export the data in different formats, such as: EML, MSG, HTML, PDF and Office 365. It supports MS Outlook: 2019, 2016, 2013, 2010, 2007, and 2003.
To restore a damaged PST file or recover deleted data items as follows:
Step 1: Start the software on the Windows system and click on the Add File button.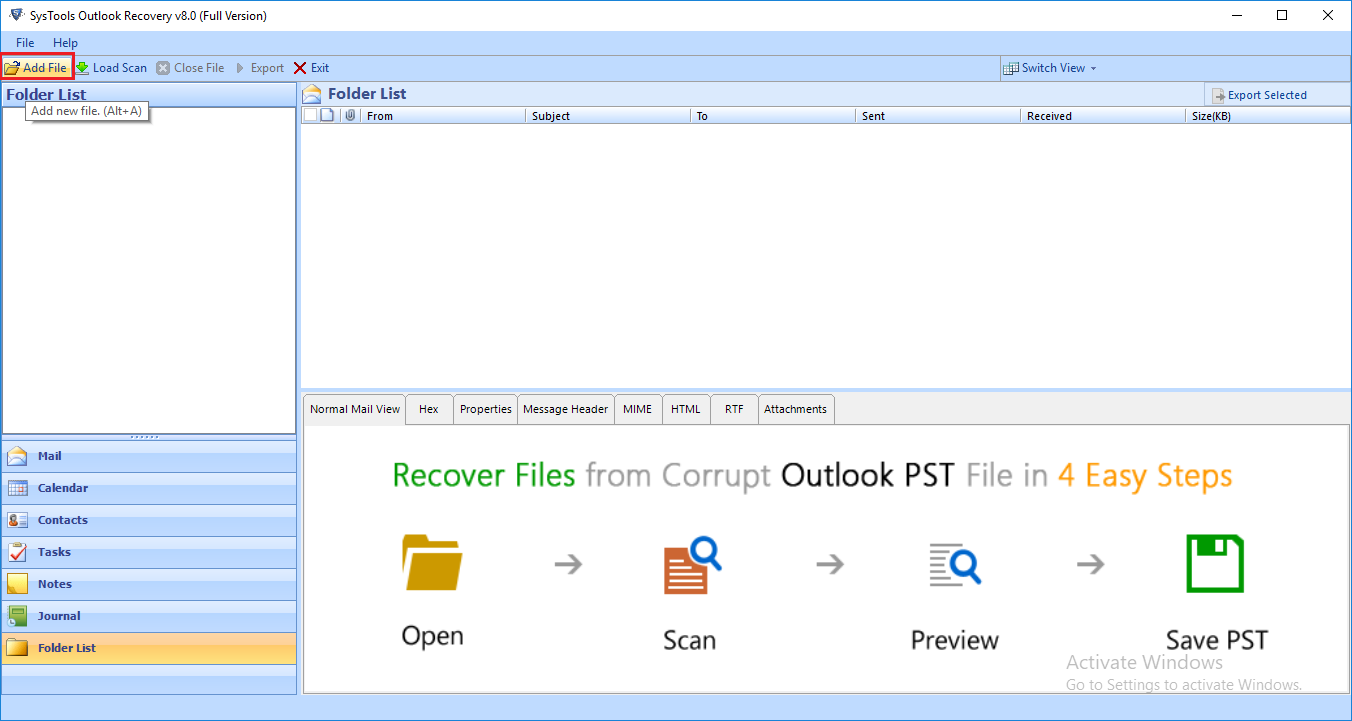 Step 2: Browse the PST file from which you want to retrieve the deleted journals.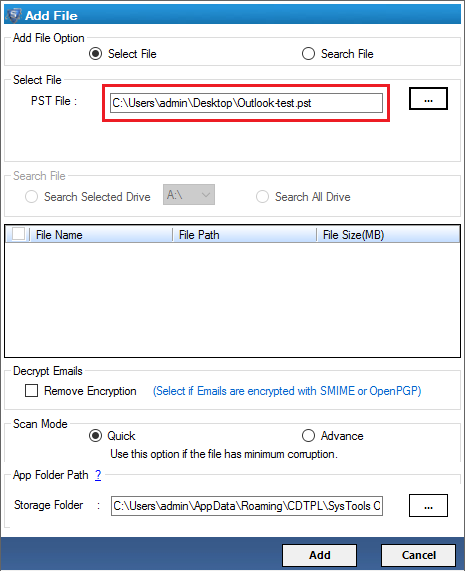 Step 3: Choose the Advance Scan mode for a thorough analysis of Outlook file.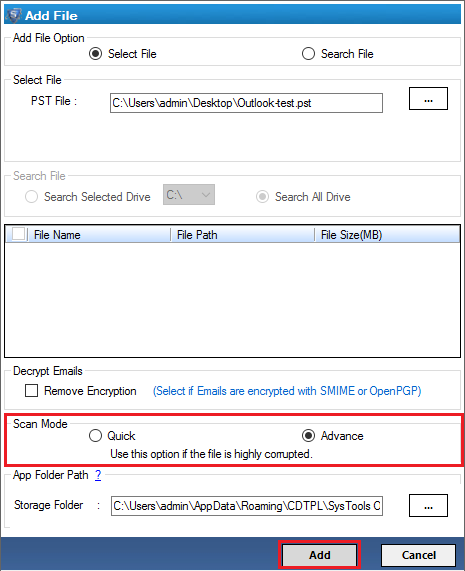 Step 4: The software displays all the recovered items including the deleted items in red color.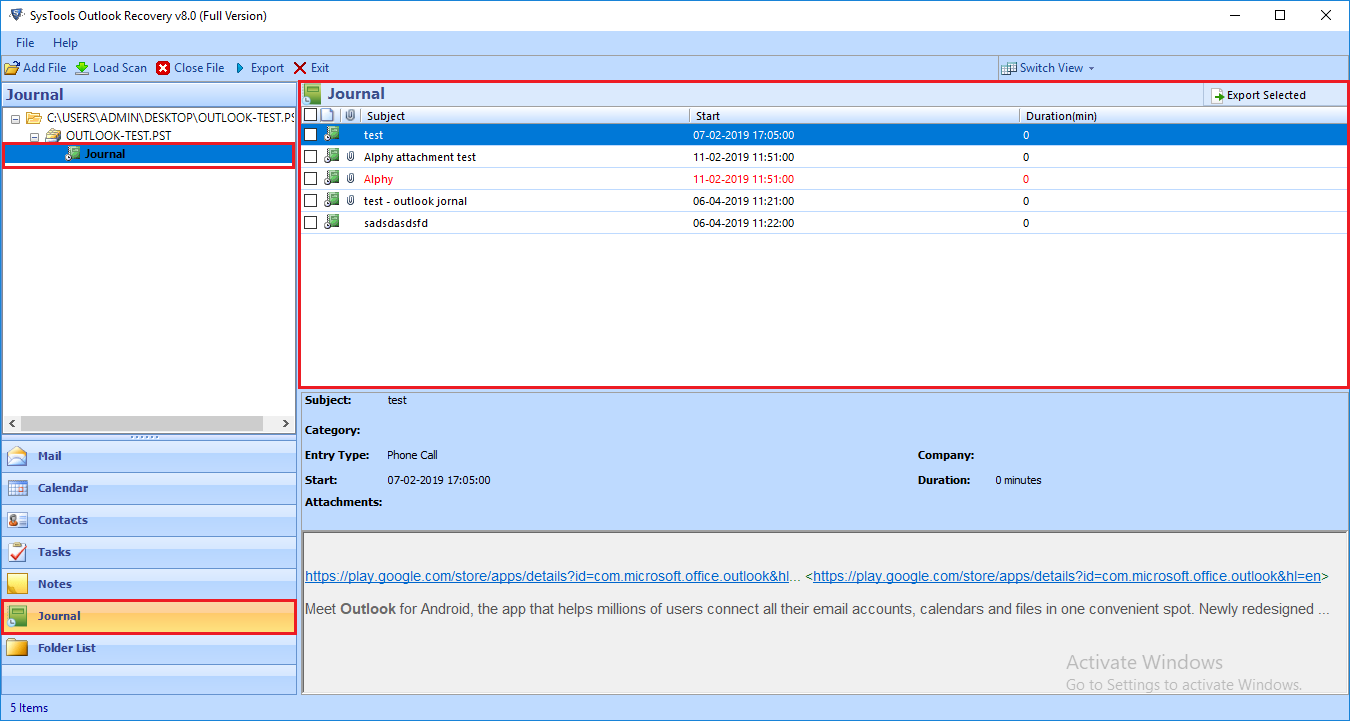 Step 5: Hit the Export button.
Step 6: Select the PST format and apply advance settings before starting the recovery process.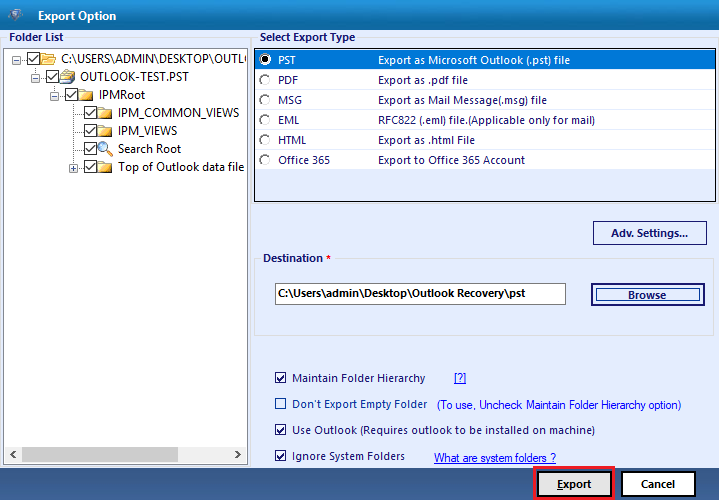 Part 3: Tips for Retrieving Deleted Journals
Don't forget to make regular backups of your PST files. If you lose this file, you will not be able to recover all your data, even if you are accessing the server version of your mailbox.
Do not save PST files on a drive or service and do not share PST files on the network.
When Outlook is still running, do not turn off the computer.
When recovering many emails, use CTRL to select multiple files to speed up processing.
Know how to Retrieve Other Deleted Items from Outlook: