How to Recover Deleted Pictures from Computer – Get Something Unexpected
There are so many users who are looking for a solution on how to recover deleted pictures from computer. Because there is no free solution is available to recover shift deleted photos from laptop or computer. Primarily, there are multiple blogs which give free ways to recover deleted photos from computer hard drive. But, all those methods are not capable to give you the accepted result. However, there are still many users who are ignoring the fact i.e., once they usually delete any data, photos, or video from computer hard drive.
As we take this issue into consideration. And come up with this perfect blog to let users know about the efficient technique to recover deleted pictures from computer hard drive windows 10. So, go thoroughly to the complete post to know the topic adequately. But, before proceeding ahead firstly, go through the below-outlined user's query. This makes you able to understand this how to restore deleted images from computer issue appropriately.
User Query
"Yesterday! I was trying to delete few unnecessary pictures. But, unluckily, I had deleted some of the important photos from my computer. Now, I want to back my deleted pictures, because they are really precious for me. Does anyone know how to recover deleted images from computer? If yes? Then, please tell me as soon as possible. Any help would be appreciated. Thanks in advance."
How to Recover Deleted Pictures from Computer Manually?
Here, in this section, we are going to describe the manual way to recover deleted pictures from computer hard drive. Primarily, all the deleted pictures are recoverable if you have the back up of those files. In case, you do not have the backup so, you can retrieve all the deleted files from the recycle bin. To do so, follow the below-listed steps consecutive:
Go to recycle bin and then, search that file which one you need to retrieve
After that, right-hit on that data file
Lastly, select the Restore option to recover deleted files from the system
What if you emptied the recycle bin? What precisely happens if you permanently delete the files from the desktop. There are so many users who are troubling from these types of problems. Where they lose their important data from the system permanently and then, looking for an instant solution to restore them. Keep one thing in your mind no manual solution can recover data after permanent deletion. So, you are one of them who face this kind of issue so, proceed to alternative technique. Because this manual solution is not for you.
How to Recover Deleted Pictures from Computer Hard Drive Windows 10 – Instantly
There is no availability of any free solution to recover permanently deleted photos from computer. But, with the help of this amazing software named Hard Drive Data Recovery, you can simply download this utility to recover permanently deleted files from laptop. This application is specially programmed to recover corrupted, deleted, and formatted data from hard drive.
It can retrieve deleted data flawlessly within a few hits. However, this facilitates an understandable user interface so, a non-technical user can also avail it, without thinking twice. It recover HTML files from hard drive.
Moreover, users can use this tool on any Windows machine. Because this application does not associate with any compatibility problems. It supports all enhanced and below versions of the Windows Operating System. Therefore, users can check and use this efficient hard disk data recovery software by visiting its authoritative website.
Steps to Retrieve Deleted Pictures from Computer
Simply, follow all the below-listed steps to implement the recovery process of deleted pictures from the computer. All the instructions are listed appropriately. Let's get started:
Step 1:- Firstly, download and run the software into your machine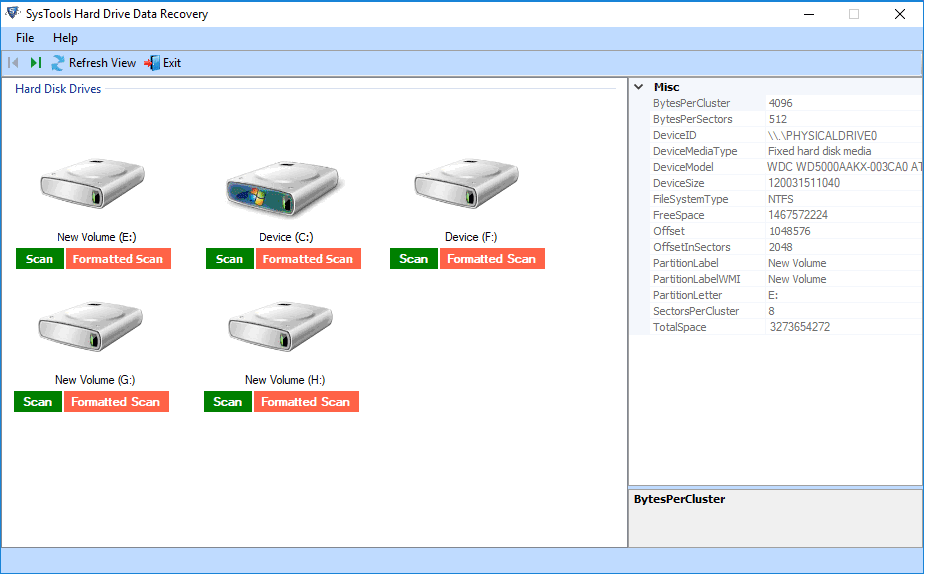 Step 2:- Choose hard drive and click either Scan or Formatted Scan button.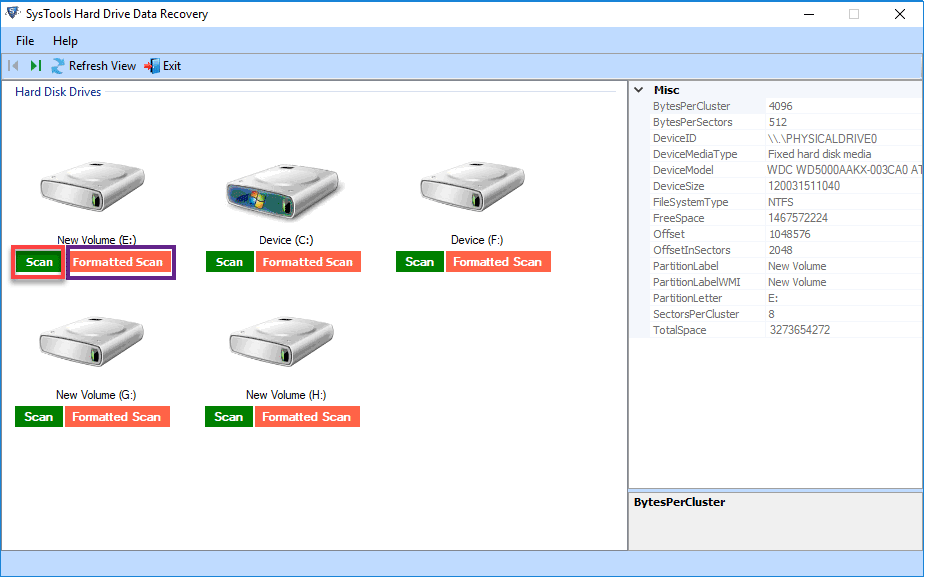 Step 3:- Preview restored files and folders in software panel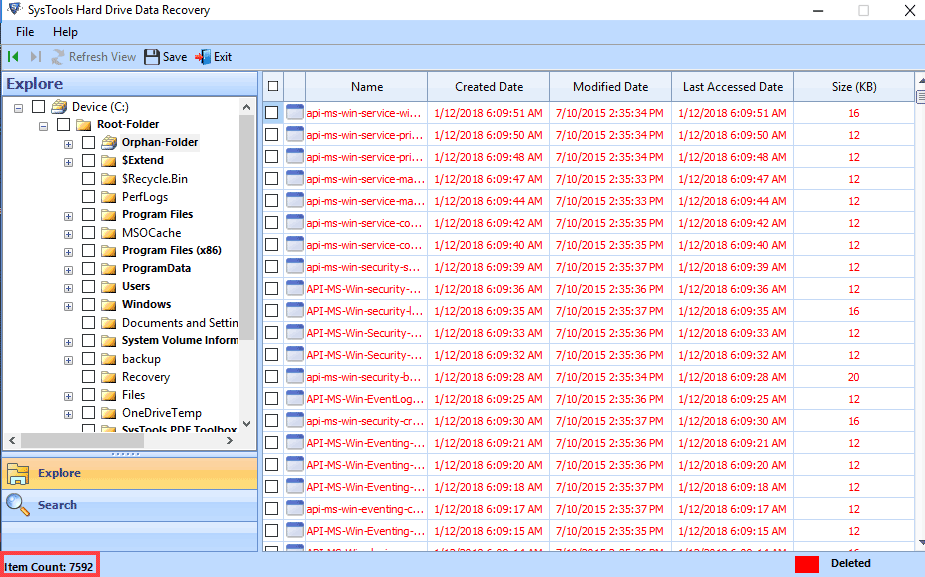 Step 4:- Save retrieved files from hard drive at any destination.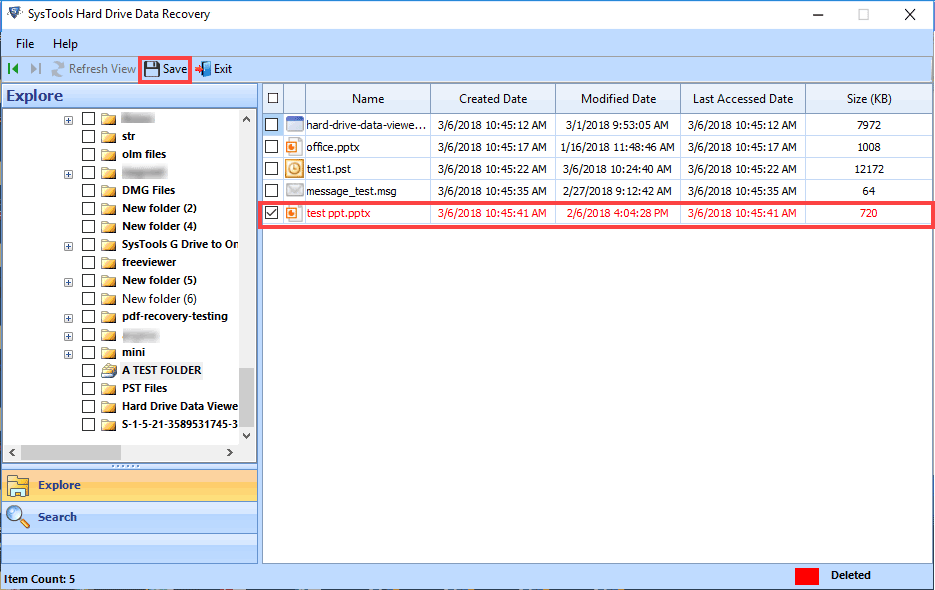 Points You Should Keep In Mind
Take the backup of your important data files regularly.
Utilize an updated anti-virus program to scan your device. This will help to remove and keep your system away from viruses, malware, and worms, etc.
Conclusion
This blog emphasizes the perfect techniques to solve the most usually asked query like how to recover deleted pictures from computer. After reading the complete write-up hopefully, users will get rid of this tiresome issue. But, there are so many solutions available over the internet so, don't get confused to get the appropriate one. Thus, take the decision wisely because a wrong choice makes the situation worse.