Explore Methods to Extract Annotations from PDF Documents
You have some PDF files each containing some comments and you want to extract annotations from PDF. After several attempts, you are unable to export them. Don't worry, as we have come up with some solution that will surely help to execute this process. So, keep reading this article to understand the complete process to export comments from a PDF file.
Table of Contents:
Extract Comments from PDF File – What Users Should Know?
Comments of a PDF document can be extracted and exported as a file, and later the exported file can then be imported into any PDF document. In a PDF file comments are made in order to make notes and provide feedback/ review for a particular section.
Form Data Format (FDF) is used when exporting comments from a PDF file. The FDF file is comparatively less in size and sends the file containing comments quickly. So, by extracting the comments data from PDF files and keeping them in different files (FDF) which can be used and easily accessible whenever it will be required.
Methods that are Available to Extract Annotations from PDF
1. Export Comments to Data File
There can be two situations that can arise based on the cases. If the user's PDF file is in managed review, then the user has some options to extract and export comments. Otherwise, the user will need to use the manual process to extract annotations from PDF.
Open the PDF file that you want to export comments.
From the options menu in the comments list, choose Export All To Data File.
Choose Acrobat FDF Files (*.fdf) or Acrobat XFDF Files (*.xfdf) for the file type and name it.
Set the location for the file to save, and then click Save.
2. Extract Annotations from PDF – Selective Comments Using Adobe Acrobat Pro
Open the PDF file and navigate to Tools>Comments.
After the list of comments will open, choose the comments which are required to export.
Now, in the menu Option, choose the "Export Selected To Data File" option.
Then, select the Acrobat FDF files(*.fdf) or Acrobat XFDF files (*.xfdf) for the file type.
Now set the location where the exported file will be saved.
Use the Best Method to Extract Annotations from PDF Documents Easily
As we have seen, some kind of restriction prevents the user from extracting comments from PDF. So, to make the process of extracting the PDF file comments then we would suggest you to use the PDF Extractor Software which is an automated tool that helps in taking out comments from single/multiple PDF files. With the help of this utility, users can export data from PDF file.
Steps to Use this Utility for Comments Extraction
Initially, the user will need to download the tool.
Run the tool and click on the "Add Files" / "Add Folder" button to insert PDF documents.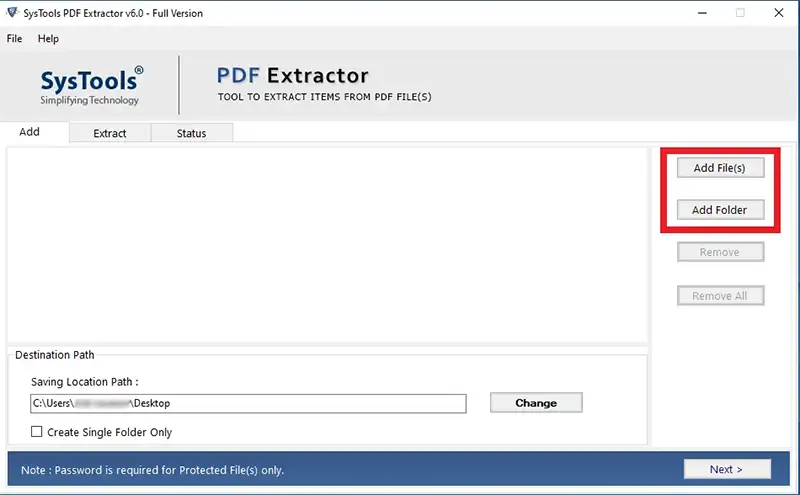 Then, set the destination by pressing the "Change" button, and press the Next button.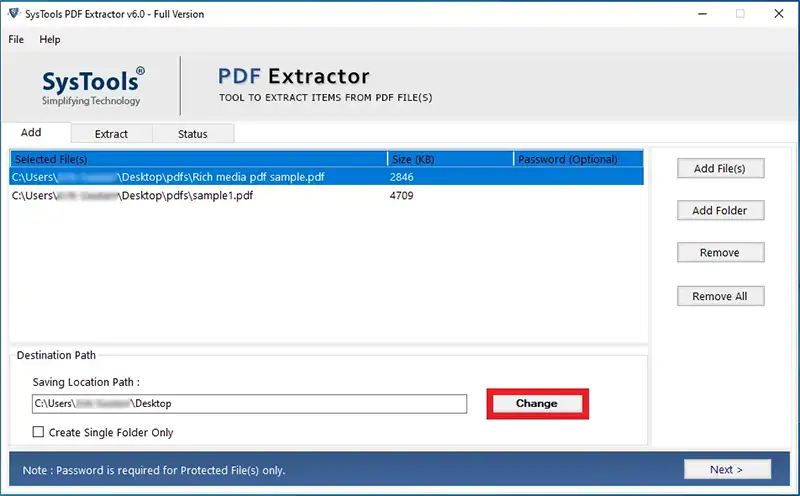 Now, when landing on the Extract Tab, select the "Item type" as "Comments" and "Apply Comment Settings". Users can also use the "Extract highlighted information" option.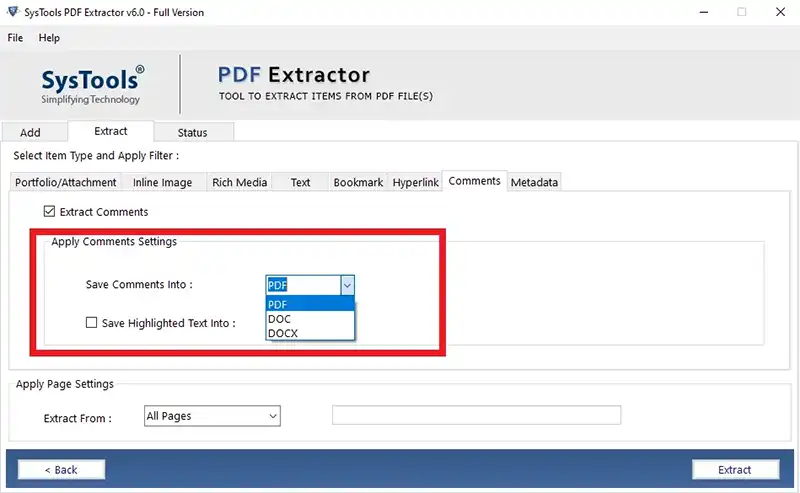 Click on the "Extract" button to automatically extract data from the PDF file.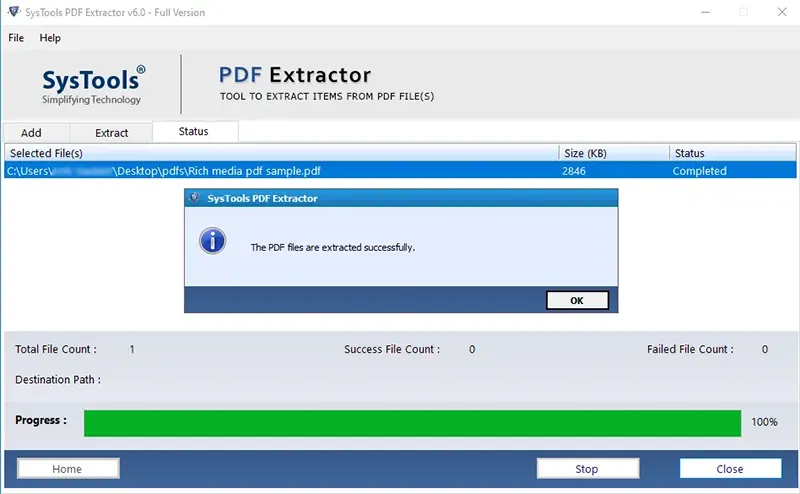 Also Read: Fix the Issue "Adobe Combine Files Not Working" Using Best Ways
Conclusion
The PDF file has an option to add comments to any Document in PDF Acrobat to mark and keep the important notes. However, sometimes we need to extract annotations from PDF files for future uses. Here some of the users might face issues as the user's PDF file should be in managed review. Else they have to use the manual approach.
So, we have explained some methods that can be used based on the type of comment extraction (selected comment and extract entire comment list). Moreover, for making the task easier we have mentioned an automated method which makes the task easier. Proper steps to use the utility to extract comments from PDF are also discussed in this article.
FAQs
Q1: What are annotations in a PDF document?
Annotations in a PDF document are additional notes, comments, highlights, or drawings added by users to provide extra information, mark important sections, or collaborate on the content. They can include text comments, sticky notes, highlighted text, etc.
Q2: Can I extract annotations from a password-protected or encrypted PDF?
Yes, the methods supports extracting comments and annotations from secured PDF file. You will need password for any type of security when using Adobe. On the other hand, when using the software you only need to provide document open password (if any).