How to Export Gmail Labels to Outlook Account? Let's See
In this article, you will get information on how to export Gmail labels to Outlook using IMAP configuration and automated solutions to overcome its limitations. Using this article users can either export all or particular labels into their MS Outlook account without interrupting their email handling task.
Labels in Gmail are the most important feature provided by Google. It allows a user to easily organize & manage emails of an Inbox to make them neat and well-organized. After assigning a label to an email, that email can be easily located from the label option in the account.
However, after switching to a different email client such as MS Outlook, the user required some of the important labels from the Gmail account. Therefore, the need of exporting labels into MS Outlook is arisen by many Gmail users.
So, let's see ways using which you can export all or selected labels into your Outlook account from your Gmail.
Methods #1: Export All Gmail Labels to Outlook Account Using IMAP
One way to export all your Gmail labels directly into the MS Outlook application is via IMAP configuration. IMAP (Internet Messaging Access Protocol) is used to retrieve mails from your source account and synchronize it with the destination account. The changes made in any source or destination will reflect on both sides.
By synchronizing your Gmail account with Outlook you can access all the Gmail labels from the Outlook application.
However, the disadvantage of this method is that it will also synchronize unimportant labels and emails, that will cover your hard disk space. So, if you want to export only selected labels, then follow the second method.
Still, if you prefer to export Gmail labels to Outlook with categorizing, then follow the below steps:
1. First open your Gmail account and click on the gear icon >> See all settings option.
2. In Gmail settings, navigate to Forwarding & POP/IMAP tab, and Enable IMAP
3. Now, open your MS Outlook application and go to File tab >> click on Add Accounts.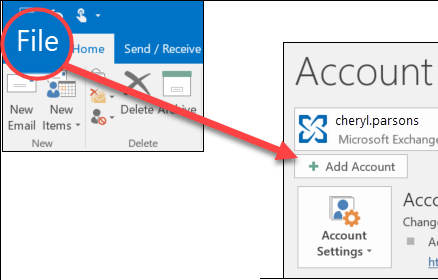 4. Fill-up the details of your Gmail account such as username email id, and password in the appropriate field. Then, click on Next to begin IMAP synchronization.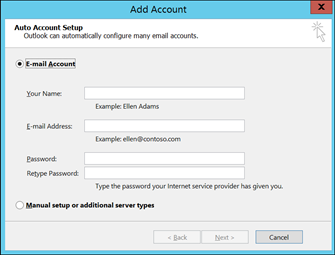 5. Wait till Microsoft Outlook connects and automatically configure your Gmail account data.
6. Once the configuration is finished, click on the Finish button to close the account wizard and then click on your Gmail account to view all Gmail labels.
The above solution is for a user that wants to access Gmail labels in their MS Outlook application. But if you want to export all Gmail labels into your Outlook account, then you need to drag&drop all the labels emails into the Outlook account folder. This becomes a hectic task, that's why it's better to view other options.
Method #2: Export Gmail Labels to Outlook – Direct Solution
If you don't want to synchronize your Gmail account with Outlook to access Gmail labels, then this method is best suited for you.
Using this method you can export all or selected labels from your Gmail account and directly import them into your Outlook account.
To export Gmail labels you can take the help of Gmail Backup Software to backup Gmail emails. It exports all or required labels and that too according to the particular date range.
And, once the export is complete, import the exported labels into your Outlook account without interrupting your work.
Steps to Export & Import Gmail Labels to Outlook
Step1: Export Gmail Labels
1. Use the below Download button to get the tool .exe for free and launch it on your system.
2. Enter your Gmail Id and password to login into the tool and authenticate your account.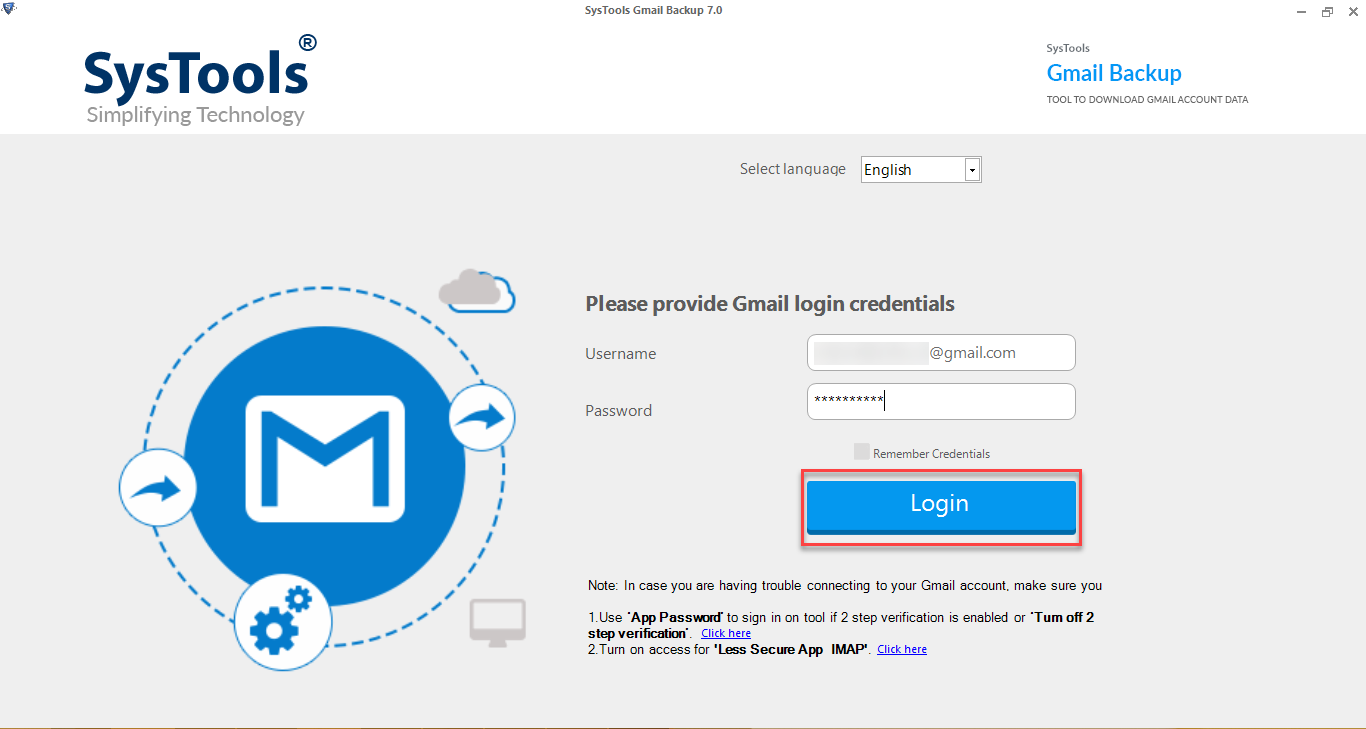 3. From the tool window, select the category as "Email" and email-format as "PST"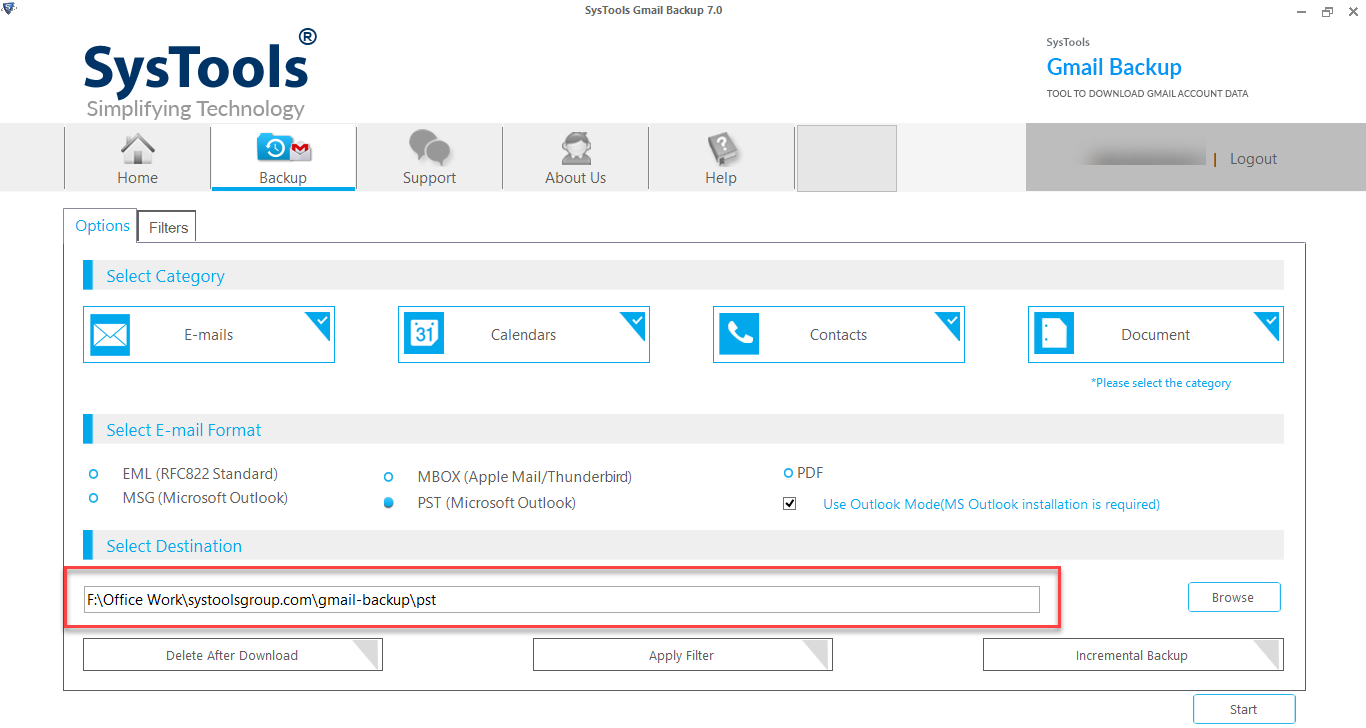 4. Enable "Apply Filter" option and select the Gmail labels you want to export to Outlook.
5. Finally hit Start button to begin the export of Gmail labels in Outlook supported .pst format.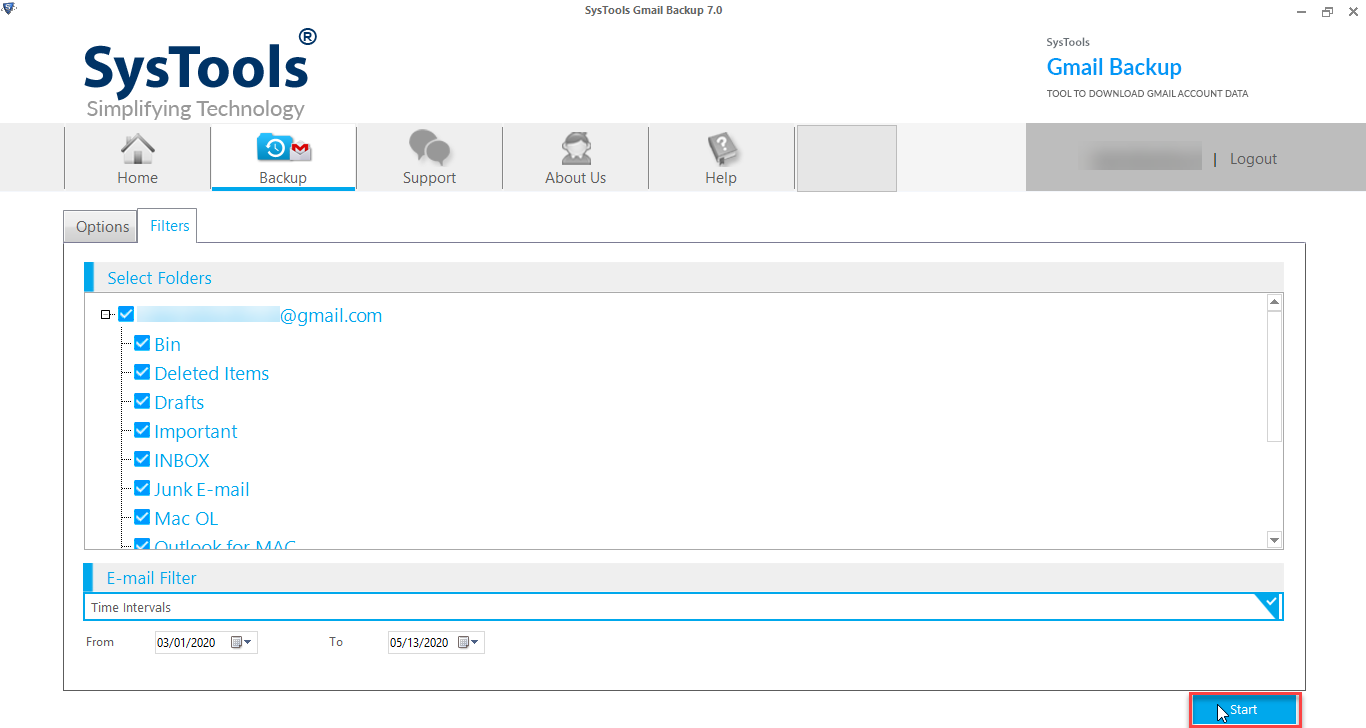 Step 2: Import Gmail Labels into Outlook Account
1. Open MS Outlook application and go to File tab, click on "Open/Export" and then Import/Export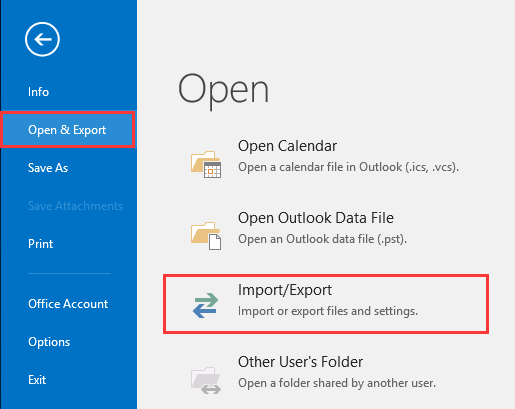 2. From the import/export wizard, select "import to a file" option and then click Next.

3. Choose "Outlook data file (.pst)" option from the list and hit Next button.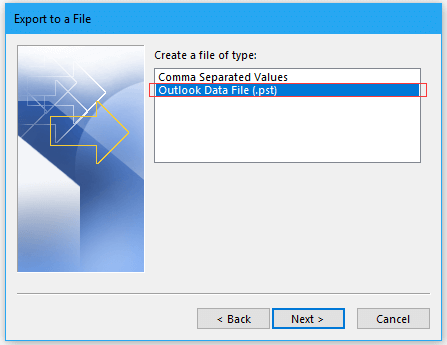 4. Browse the location of exported .pst file containing Gmail labels and also check "Do not import duplicates" is selected >> Next.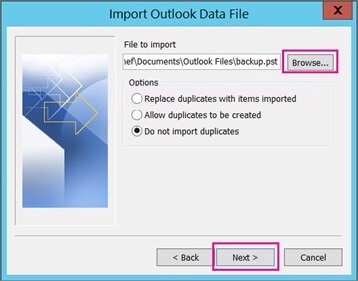 5. Select the folder in the Outlook account where you want to export Gmail labels and hit the Finish button.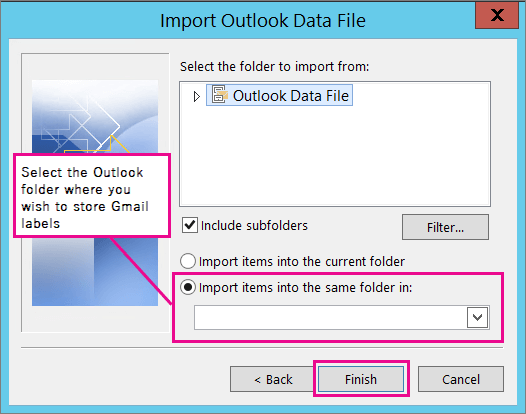 Wait till Microsoft Outlook imports all data into the application. Once finished, you will get a pop-up notification. Now, you can read your Gmail labels from your Outlook account whenever needed.
Final Thoughts
Due to lack of information, many users are unable to export Gmail labels to Outlook. Keeping in mind the issues faced by users we have illustrated two methods to resolve them. No matter whether you are Outlook 2019, 2016, or of the below version, you can implement the above solution. If you only need to access labels in Gmail & Outlook both then you can go for the first method. Otherwise, to overcome the limitation of IMAP, and to export your labels into Outlook account you can opt for the second method.