Use the Best 3 Methods to Edit a Secured PDF File Easily
While dealing with the Protected PDF files, it becomes difficult to perform any action like Edit, print, copy etc. As several firms generally use this security feature to add an Owner- level password to make their crucial data secure.  However, sometimes it gets required to access and edit a secured PDF file.
TOC
So, with the help of this post, we will explain some techniques that can help to make changes in a protected PDF document. Using 3 different ways users can execute this task of editing a PDF file easily.
Use Adobe Acrobat to Edit a Locked PDF Document
This method is useful for those who don't have a restricted PDF file password.
1. Using the Adobe Acrobat Pro DC, open the locked PDF file.
2. Then follow the path: File -> Properties to open Document Properties dialogue box.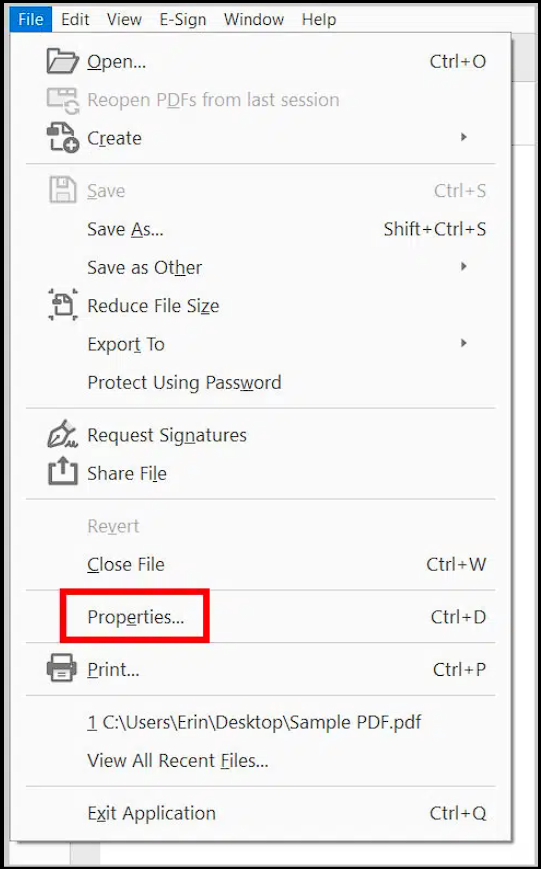 3. Press the Security option and press the "No Security" given in the list.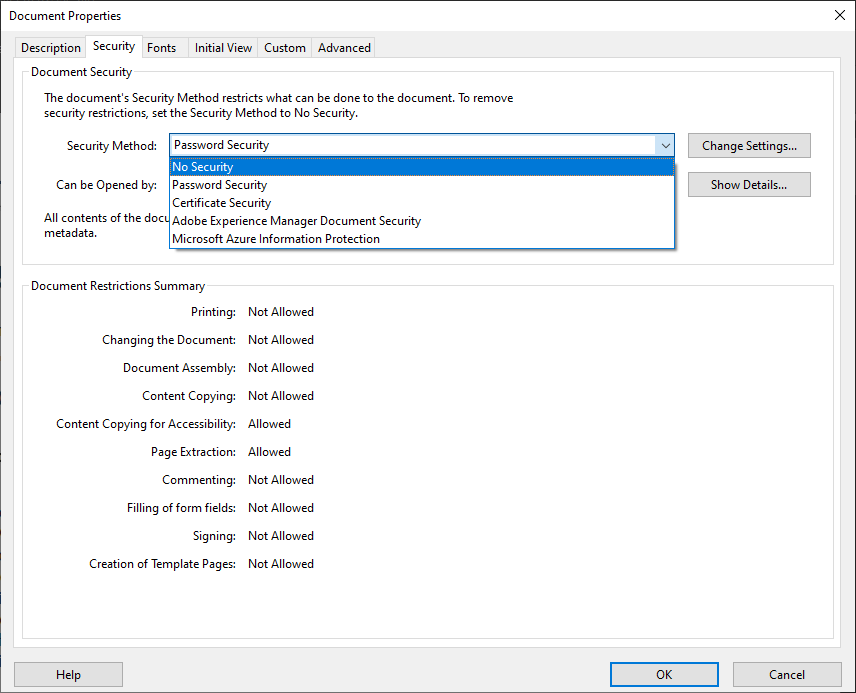 4. Finally, type the Permission Password and hit the OK button.

How to Use Google Chrome to Edit a Secured PDF File?
With the help of Chrome, users can unlock a PDF document. Following the proper steps mentioned will help users to edit restricted PDFs.
Find the PDF file and right-click to open it with "Google Chrome".

After the PDF opens in Chrome, then hit the Print button.
Click on the Change button. In the Destination, column selects the "Save as PDF" option.

Then, click on the Save button to save the document.
Note – The document viewing password is needed to unlock and edit a PDF using Chrome. As it asks for the password before the user Saves the file as a PDF.

Read More: Try different methods if You can't Edit PDF on Mac OS X
Any Free Tools Available to Unlock PDF for Editing
There are certain PDF editing free tools available, Adobe also provides an online tool for copying, editing, and extracting data from PDFs. However, they only allow editing of unlocked PDF files. To use that tool, the user will have to first remove the restriction and then the online free tools can be used.
Moreover, there are high odds of mishappening with the PDF file data. These are some disadvantages of using free tools available on the internet. So, in short, using a free tool is not a perfect solution if you have important data and the PDF file is locked.
So, it will be an ideal solution to look for software that can accomplish this task of making changes/editing PDF file data.
Reliable Solution to Edit a Secured PDF without Password
Above mentioned methods might get fail at any point in time which can create an issue. As removing protection from a PDF file is not an easy process and the chances of losing data are also high. So, to avoid all that, we will suggest users to use the PDF Document Unlocker Tool.
Using this tool one can easily edit a locked PDF document, the tool only removes the PDF restrictions like copying data, extraction, adding a signature, and comments. Apart from this, it can also print encrypted PDF files. This tool can be used by both Mac & Windows users.
Just follow a few guided steps and unsecure your PDF files and edit easily.
To edit a secured PDF document, download the tool and run it.
Use Add Files/Add Folder and enter the password if it has else press the Next button.
Select any one option Save or Print. By using the Change button set the location to save the unsecured file.
Press the Unlock button to start the process of removing the PDF file restrictions.

Also Read: Learn Multiple Ways to Bypass PDF Print Restrictions Easily
Edit PDF — Password or No Password!
Editing a secured PDF, whether it has a password or not, can often seem like a daunting task. Secured PDFs are typically locked to preserve the integrity of their content, either restricting editing completely or requiring a password to make changes. Editing a secured PDF, therefore, depends significantly on your access to the password and the right tools, balancing the need for document security with flexibility in editing.
If you possess the password, editing the document becomes a matter of unlocking it using software like Adobe Acrobat or other PDF editors that support password decryption. Once unlocked, you can freely edit the PDF as needed.
However, if you don't have the password, your options are limited. You may need to use specialized software or services that can bypass these restrictions,
Conclusion
In the era of digital documentation, what we see is that people consider storing their data in PDF format. Which is easy to use and share with other users. However, when it comes to performing a specific action on a locked PDF file, it becomes a tough job. Especially, when the user wants to edit a secured PDF. So, in this article, we have focused on explaining the techniques that can be used for removing the restrictions from protected PDF files. We have talked about how to edit PDF files using Adobe Acrobat Pro, Google Chrome and smart software.
Most Common Questions
Q1: What are the different methods available to edit multiple secured PDF files?
There are several ways, however, a few of them are useful which are Adobe Acrobat, Google Chrome and some free online tools are also there. Apart from this we generally suggest using the professional tool to allow editing in multiple PDF files.
Q2: Is it possible to enable the edit option without Adobe Acrobat?
Yes, we have explained an automated solution which doesn't required the Adobe and you can easily enable the editing option in PDF.
Q3:Does the tool have any prior size restriction when using it?
No, the utility does not have any kind of file size restriction issue. You can add as many files and it will take considerably less time to unlock the editing option.