How to Transfer Contacts from Android to iPhone? Stepwise Guide
If you are looking for a way to transfer contacts from Android to iPhone, you are in the right place. This post will guide you how to import Android contacts to iPhone. This is a very helpful tutorial for those who want to move multiple contact files to iPhone. Let's get started.
User Queries
Can anyone teach me how to bulk move Android contacts files to Android without losing any information or changing contacts? I have a set of .xls files that I need to convert to a generally accepted file format. Can anyone recommend a tool?
I want to import contacts from Excel to iPhone 4s, 5s, 6s, 7 plus and X. As far as I know, XLS/XLSX exports their data to iCloud+ account, whereas vCard files are iPhone compatible. However, I don't know the exact process to transfer an Excel spreadsheet to iPhone contacts. So how do I export my Excel address book to the desired format?
Automatic Way to Transfer Contacts from Android to iPhone
Expert Solution is one of the best and most suitable solutions for this type of problem. The application convert Excel to vCard format with all contacts details. Now, when all contacts in Excel spreadsheet are transferred to VCF file, it is easy to import vCard files into iPhone. It can be synced with iPhone smoothly.
In addition, the user interface of the program is very simple. The program is very user-friendly and can be operated by almost all types of users. Moreover, you just need to follow a few simple steps to make it work. So let's start the working process by downloading the program on Windows and Mac OS.
FREE DEMO – The software allows users to export only the first 25 contacts from each Excel file as a TRAIL version. User can buy full licensed version then activate this app and enjoy unlimited conversion of excel contact sheet to vCard account.
Transfer Contacts from Android to iPhone – Software Steps 
The process of moving Contacts from Android to iPhone is completed in the following two steps. These steps describe the complete procedure of transferring Google contacts from Android to iPhone.
Convert Excel CSV to vCard File
Import Converted Resultant File to iPhone
Once this software is Downloaded, run it and click on the Browse tab
Now, the software will display the content of the file, click Next
Map Excel CSV column with vCard column, after mapping all the CSV fields with vCard, click Next
Select Single vCard file for all the contacts checkbox, then Choose the radio button for vCard versions 3.0 or 4.0
Change the saving location for storing the resultant file and click Convert to convert Excel to vCard format.

You have successfully convert CSV contacts file into vCard file format therefore, you can transfer Android Contacts into iPhone
Import Resultant vCard to iPhone via iCloud Account
Check iCloud official website i.e. https://www.icloud.com/
Sign in with your Apple ID and password to access your cloud account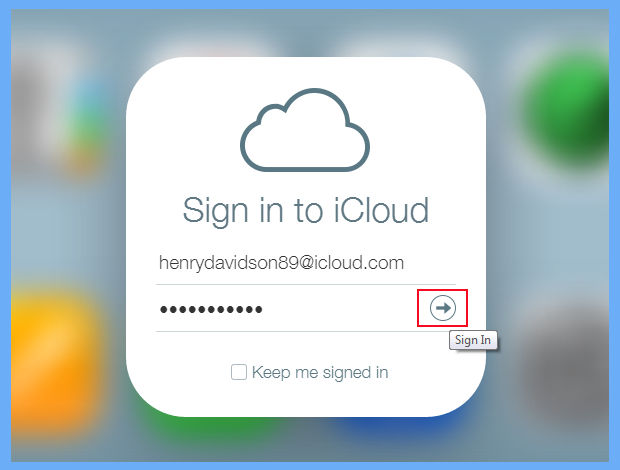 This will bring up different menus where you can select contacts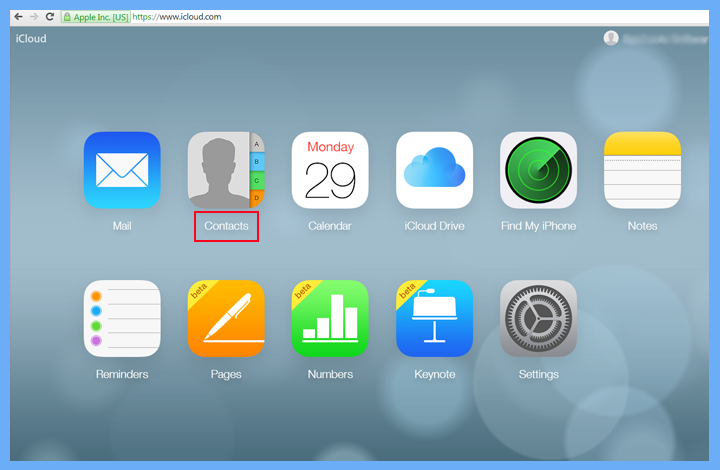 In the bottom left corner you will see Gear Settings and then  Select Import vCard option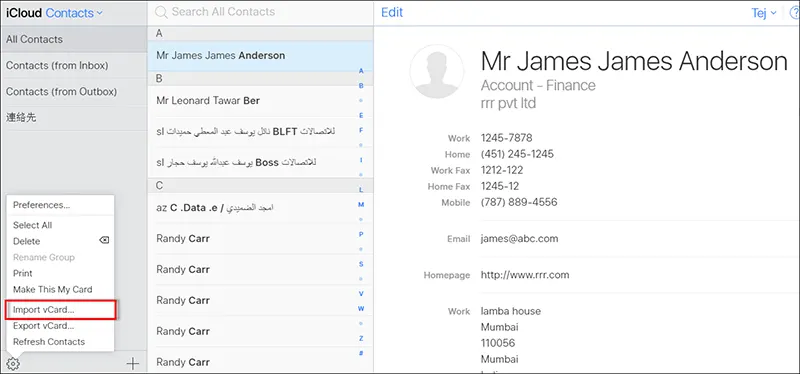 Select the vCard file you created and click Open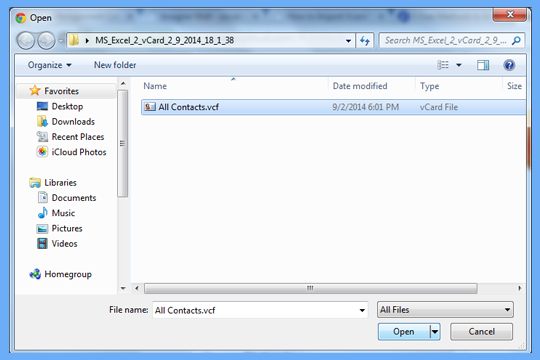 Finally, the wizard will start importing your Excel contacts to iCloud
Once all your contacts are stored in iCloud, they will be available on your iPhone contacts as well. Add the same iCloud account to your device and it will automatically sync with your iPhone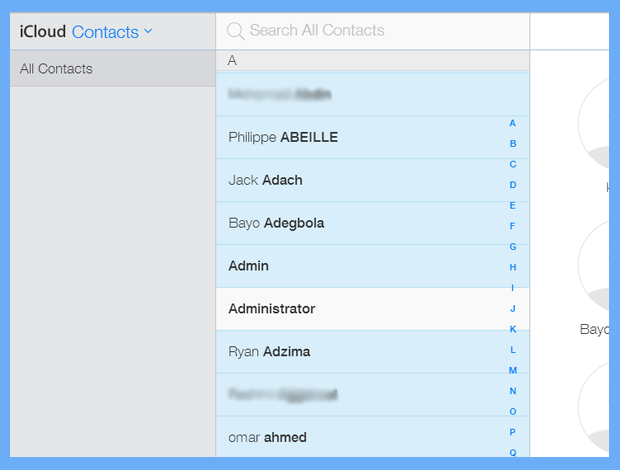 If you want to transfer contacts from Excel to iPhone 14, 13, 12, 11, 8, 6S, 5S, 5, etc., Excel to iCloud Contacts Converter is an efficient way to transfer contacts from Excel spreadsheet to iPhone device.
Conclusion
In this blog, we have discussed how to transfer contacts from android to iPhone by Gmail. It's a quite secure and quick method for moving CSV contacts to Android. The method discussed here is applicable for iPhone X, 8, 7, 6S, 6, SE.