The Operation Failed. An Object Could Not be Found (0×8004010F) Error – Fixed Up
"The operation failed. An object could not be found" error popping up when we are trying to click Send /Receive in Outlook. This error is known as Outlook reported error (0×8004010f) and generally seen in Outlook 2013 and Outlook 2010 versions, however, it appears on other versions of Outlook when Outlook profile is configured with Exchange Server.
Corrupt Outlook data file is the root cause while sending/receiving in Outlook. Whatever be the reasons but repairing Outlook OST file and export Outlook OST email into another file format is the direct solution to resolve this behavior of Outlook error. But here we are describing some troubleshooting to fix – the operation failed. An object could not be found the error.
Fixture 1: Creating New Outlook Profile
Creating a new Outlook profile is a very simple task, you just need to go through below procedure.
Step 1. Go through Start -> Control Panel -> Mail, and hit the "Show Profiles" tab under "Mail Setup" dialog box.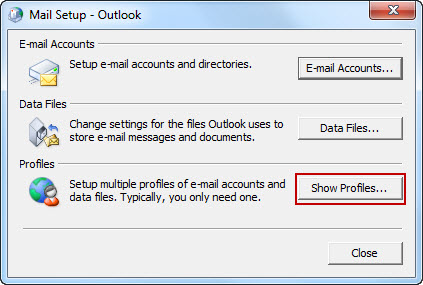 Step 2. Choose your Outlook profile and hit the "Properties" tab and click on "OK" tab.
Step 3. An Account Settings screen will appear, here you need to press the "Data Files" tab.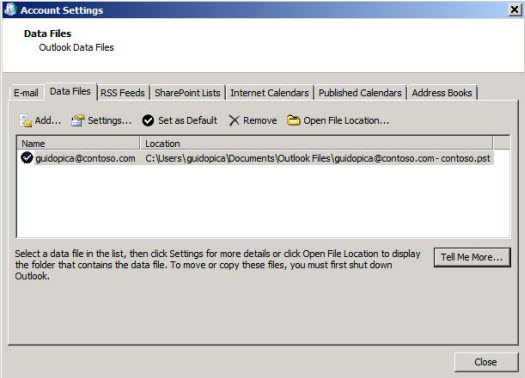 Step 4. Under data file tab you will see the current location of Outlook data file that you are using.
Step 5. Once you have located your data file you need to close this Window and create a new Outlook profile.
Step 6. Open Control Panel > Mail Setup and hit the "Show Profiles" tab in Mail Setup – Outlook Window.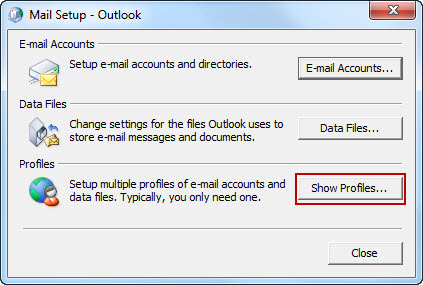 Step 7. Hit the Add tab in the General tab and enter your new Outlook profile name and make this profile as your default profile, just by selecting "Always Use this profile" tab then click OK.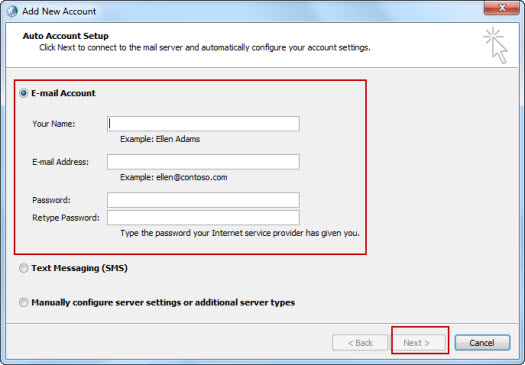 Step 8. Configure your new profile by entering your name, email, and password then hit the Next tab.
Step 9. Finally, click on Finish. Now, you have successfully created new Outlook profile.
However, as we've already discussed the root cause behind "The operation failed. An object could not be found" 0×8004010F error is corruption issues in Outlook data file and it can be fixed by configuring new Outlook profile. Once we created the new profile in Outlook, Outlook Address Book and personal folder file(PST) are automatically added to new profile excluding Microsoft Exchange Server.