Recent Address List in Outlook For MAC 2016 / 2011
Key Takeaways
What is the Recent Address list in Outlook for MAC?
Where are they stored?
How to manually remove/delete entries to the Recent Address list?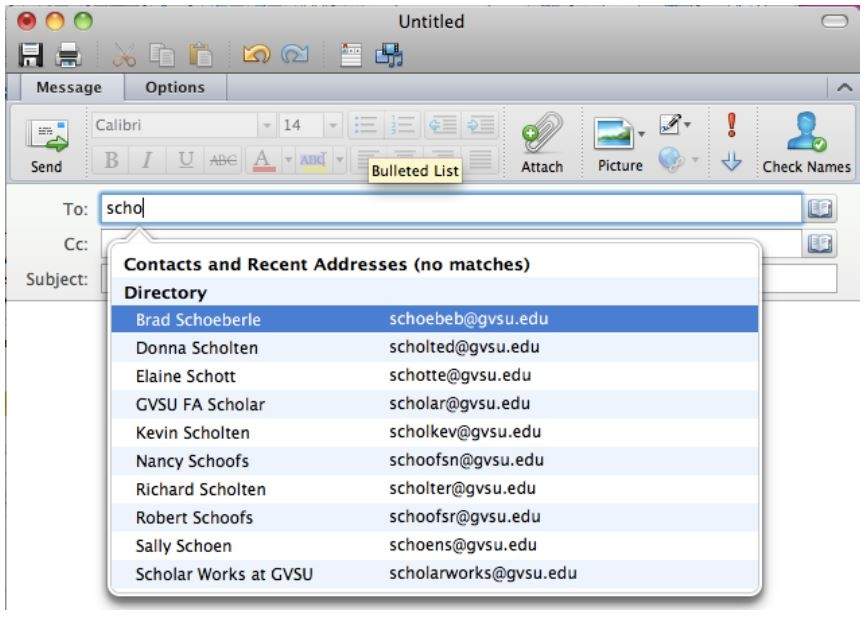 A recent address list in Outlook for MAC appeared as suggested recipients or email addresses. Whenever you type a letter in the 'To' field, a list of email addresses appears to autofill.
Also, when you receive or send an email to the new email address, your Mac Outlook will add that new email address as a recent address in its local database. 
This feature is quite convenient for Outlook users, as you don't have to type the whole email address.
A recent address in Outlook for MAC is similar to the Nickname cache in Outlook for Windows.
Outlook for Mac does not synchronize the Recent Addresses data to the Exchange server. Neither it does take Recent Address data nor it provides.
What is The Location For Recent Address List in Outlook 2016 / 2011?
The following are the locations for the Recent Address list in MAC Outlook. MAC Outlook builds a database within the system of recently used email addresses and messages.
MAC Outlook 2016
\Users\\Library\Group Containers\UBF8T346G9.Office\Outlook\Outlook 15 Profiles\\Data\Recent Addresses
MAC Outlook 2011
\Users\\Documents\Microsoft User Data\Office 2011 Identities\\Data Records\Recent Addresses\
Also Read: Restore Autocomplete Email Address Cache in Outlook
This database does not roam with the user; means switching computers and identities.
However, this database looks like it is roaming between two separate Mac clients because each computer made its own local Recent Addresses database.
Suppose you have an iMac and running Outlook for Mac on that which is connected to Exchange Server. Then, you sent or receive some emails. Now a local database of email addresses will be created in your iMac. 
Now you open a Macbook and run Outlook on that which is also connected to a Microsoft Exchange server. So, it will synchronize all the sent and received emails that were there in the iMac Outlook to Macbook Outlook if you run the same profile or identity.  
Now, as soon as your emails will be synchronized, your Macbook will create a local database. Which can be interpreted like your exchange server is synchronizing them. But in actual it's just your both system receiving the same emails that are why they are making the same local database of their own.
How to manually remove/delete entries to the Recent Address list?
Follow these steps to manually remove/deleted cached email address in MAC Outlook:-
Start a new email window in Outlook for Mac.
Start typing a recipient's name or email address in the 'To' field. The Recent Addresses list pops up.
Click the X appeared on the right side of the recent address.
I hope you get all the necessary information regarding the Recent Address list in outlook for MAC 2016 / 2011.
Source of Information: https://support.microsoft.com/en-us/help/2768735/how-the-recent-addresses-feature-works-in-outlook-for-mac
Thank you!