How to Print Outlook Emails without Header ?
If you are willing to know how to print Outlook emails without header information, then your search ends here. In this blog, we will discuss the methods of printing emails messages from MS Outlook without header information. Before entering the main discussion, let us go through a user query found in an Outlook forum.
"Hello everyone. This is my first post in this forum. I am in an urgent need to print Outlook emails without header. I have tried some manual methods and none of them was able to print the emails without email header information. So, I am wondering that is it even possible to print the Outlook messages by leaving out the header part? If it is possible, then kindly reply me with the right method. Advance thanks for helping me out."
Best Way to Print Outlook Emails without Header
Complete MS Outlook data including its emails are stored in PST file format. Users can convert Outlook emails to PDF and then print them without header in original format. People can also print the emails directly if they want. This blog will provide detailed guide to both the methods. Read this till the end to know more about the approaches:
Steps to Print Outlook Emails without Header & with Software
If you are looking for a perfect approach to resolve this issue, you must choose the automatic software named PST to PDF Converter. This software offers its users the option to save Outlook emails in PDF with and without header. Users can easily print the emails from the PDF files generated by this software. This method does not require MS Outlook installation.
Follow the steps to print Outlook emails without header information:
1. Install and launch PST to PDF Converter.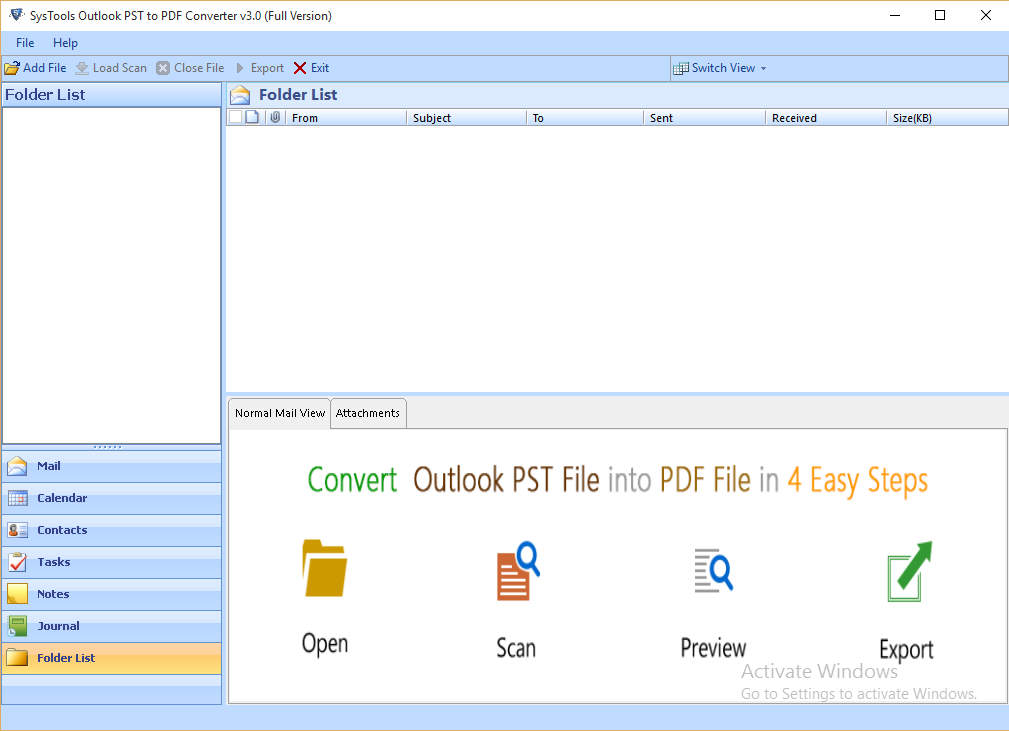 2. Click on Add File from the Home page.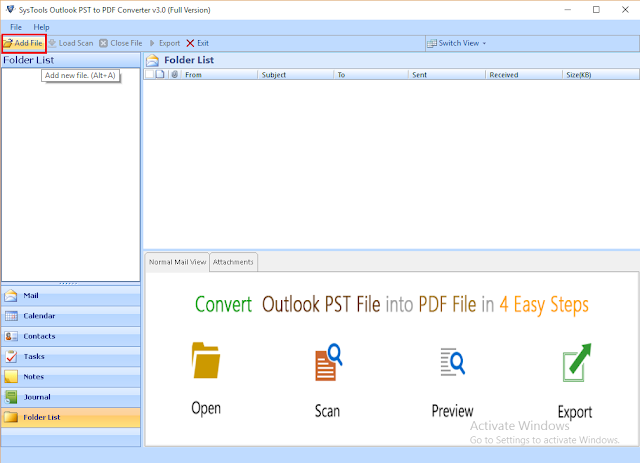 3. Depending on whether you need to add a single PST file or multiple PST files, choose File or Folder radio button.
4. Enable Advance Scan option for corrupted PST files.
5. Click on Add button to load the data of added files on the software.

6. The emails can be previewed now. Users can also select the required emails from this screen. Click on Export.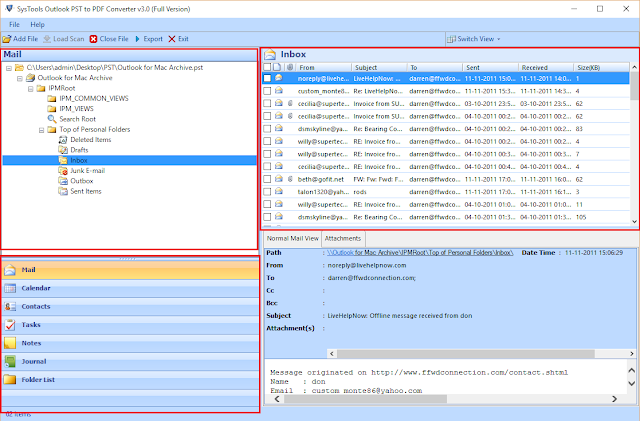 7. Select PDF and go to Advanced Settings.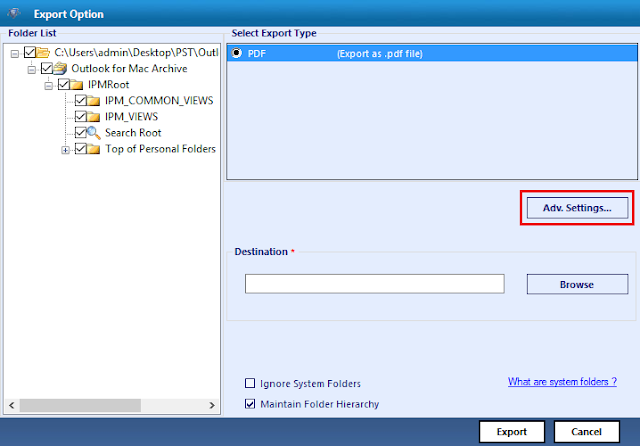 8. Open General Setting tab. Keep this "Include Internet Message Header" option unchecked if you want to print Outlook emails without header. You may apply other PDF file related settings from Advanced Setting section.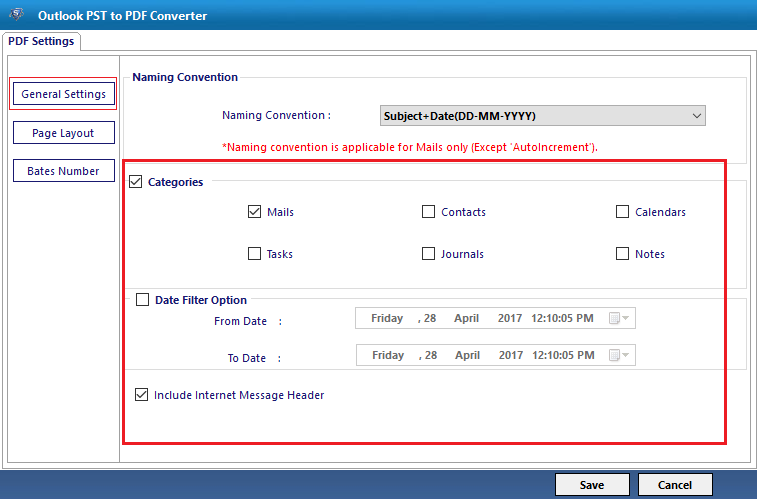 9. Select the location for saving the PDF files and click on Export.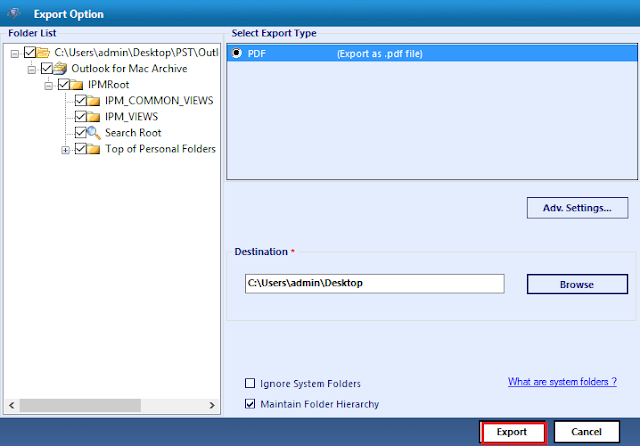 10. When the conversion is done, open any PDF file. You will find out that the PDF files are without header information. Now, open the files to print.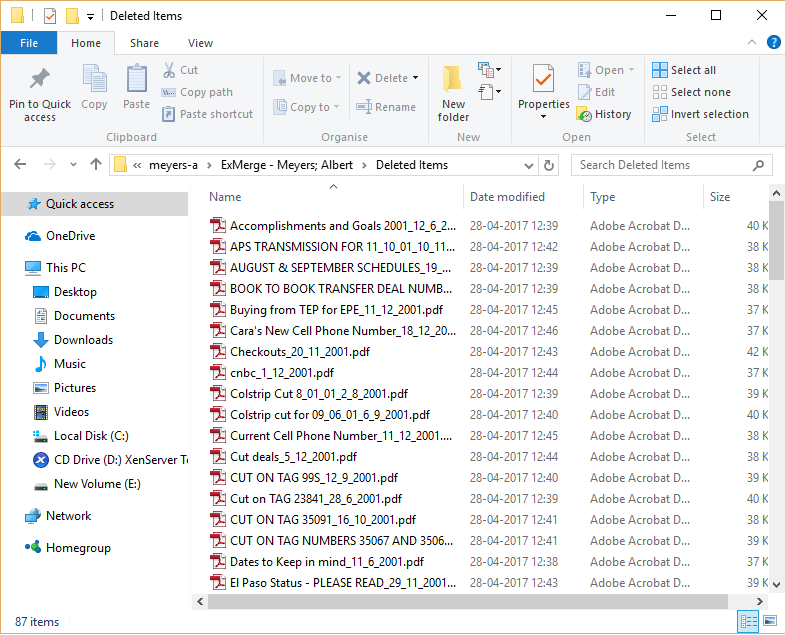 Native Method : Print Emails without Header from MS Outlook
Now we are going to tell you a manual method of saving the email message to PDF without Header. In case you have only a few number of emails, you can try this technique. The biggest demerits of this methods are: it allows saving one email to PDF at a time and it needs constant supervision.
These are the steps to print Outlook emails without header manually:
1. Launch MS Outlook and open the email you want to convert.
2. Now, click on Home button from the Menu and click on Reply.
3. The Reply message screen will appear in front of you. Manually remove the header info from the email body and header, e.g. recipient, subject, attachment, etc.
4. Click on File → Print. Select the name of the printer from the list and click on Print.
5. Now, the email will get printed without any header information.
Conclusion
Many Outlook users want to print their emails by excluding the header information of the emails. These people are seen to ask the following question in the tech forums: how to print outlook emails without header. To help the users, we have described two common solution to this query. Now it is up to the users which method that want to implement. If you are not willing to spend any money, you can apply the manual technique. But, experts always prefer the automated method because of its accuracy and quickness.