Top 3 Methods to Convert Outlook Emails to PDF with Attachments
How to convert Outlook email to PDF is a common query among Outlook users. MS Outlook users often need to save their email messages in PDF format. But, they are not aware of the methods through which they can convert emails from Outlook data files to PDF. To help them, this blog will compile some of the popular ways to convert Outlook email messages to PDF file format.
"Hi! I need to convert a large number of email messages in PDF for some legal purposes. The manual method I have tried seemed lengthy for bulk Outlook emails. Therefore, I am looking for a quick solution to convert Outlook email to PDF. If anyone knows any reliable technique for bulk Outlook email conversion, please let me know. I can open for both manual and automated methods."
Top 3 Methods to Convert Outlook Email to PDF
Here are the best ways to save your emails in Portable Document Format on any Windows OS run system:
Method 1: Convert Outlook to PDF With Attachments
The most trusted approach to convert email messages from Outlook into PDF is to use the PST to PDF Converter. This application has been developed with advanced technology that can quickly convert a bulk number of emails from multiple PST files, and that too with their attachments. Download the software and perform Outlook to PDF conversion following these steps:
a. Open the software after downloading.
b. Click on Add File button to add PST files (no Outlook installation needed).
c. After the Outlook data file is included, check the preview of all the emails saved in it.
d. Select PDF from the next screen.
e. Click on Advanced Settings to apply additional settings on PDF file.
f. Select the location for saving the PDF files.
g. Click on Export button to export Outlook email to PDF with attachments.
Method 2: Convert Outlook Emails to PDF Using Print Option
If you are not interested to use the paid tool and have a few emails to convert, then you can also choose this manual conversion option. Here is how you can apply this method:
a. Start MS Outlook on your computer (any version that you use)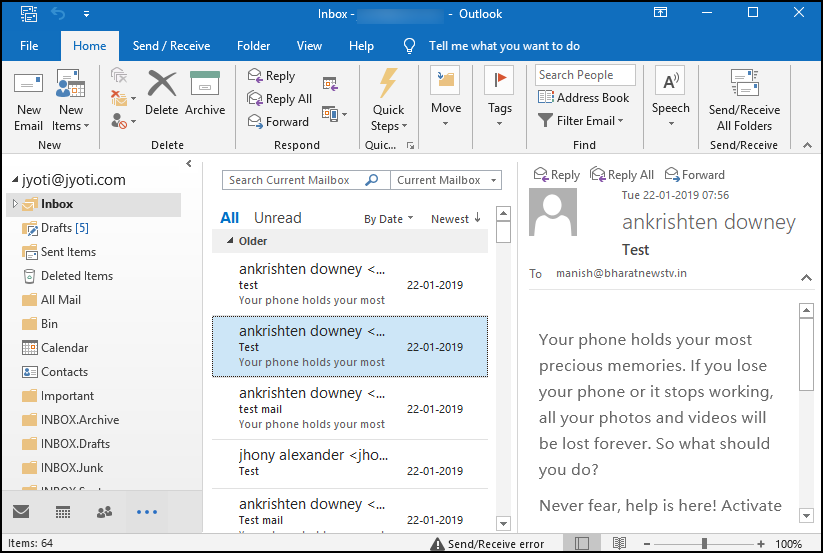 b. Double click on any Outlook email to open it.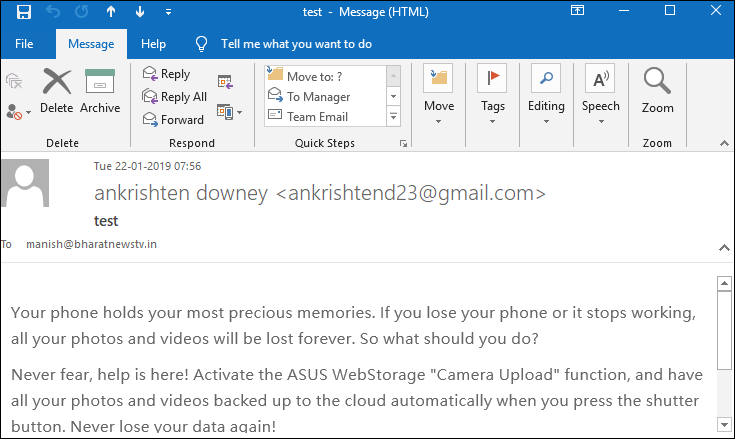 c. Click on File from the Menu and select Print option.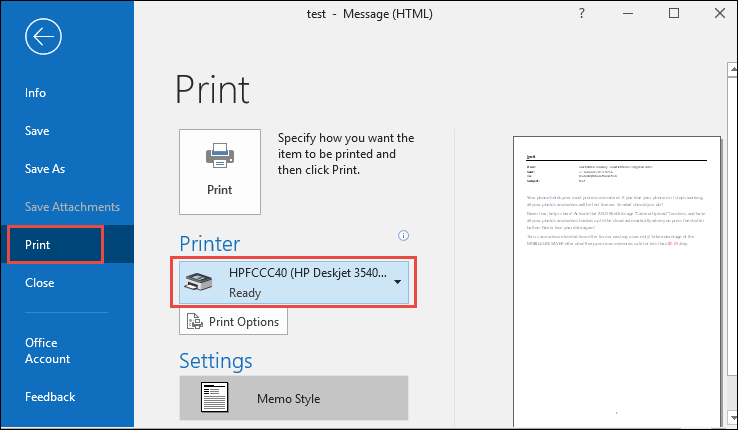 d. Open the Printer drop-down list and choose Microsoft Print to PDF option.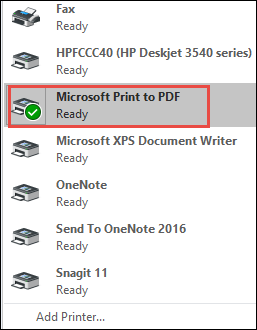 e. Click on Print Option and name the file.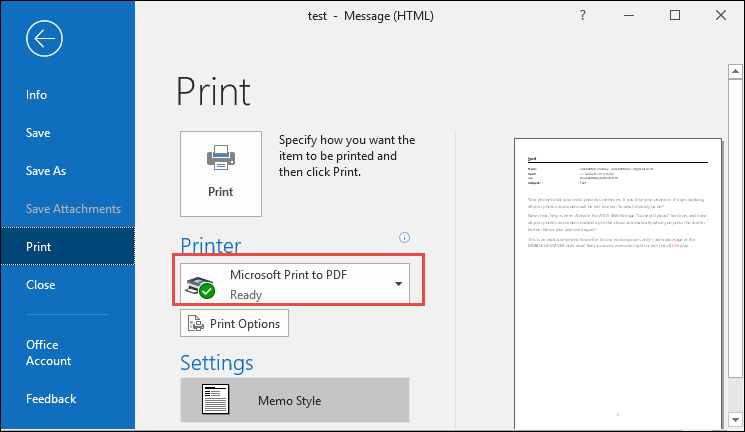 f. Click on Save button and the emails will be saved as the PDF file.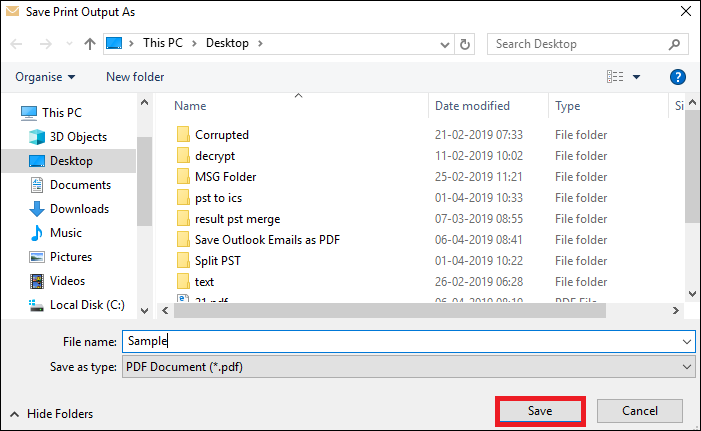 Method 3: Convert Email to PDF with Outlook Options
If you want to use the manual technique in any Windows system lower that Windows 10, you need follow a separate guide to convert Outlook emails to PDF. Here is the one for Windows 8.1 and other version users:
a. Open MS Outlook and open the email message you want to export.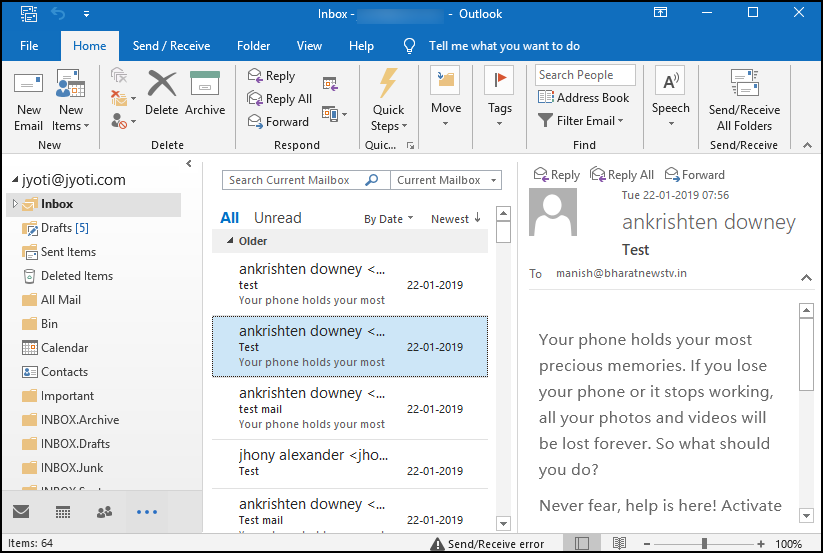 b. Click on File tab and choose Save As option.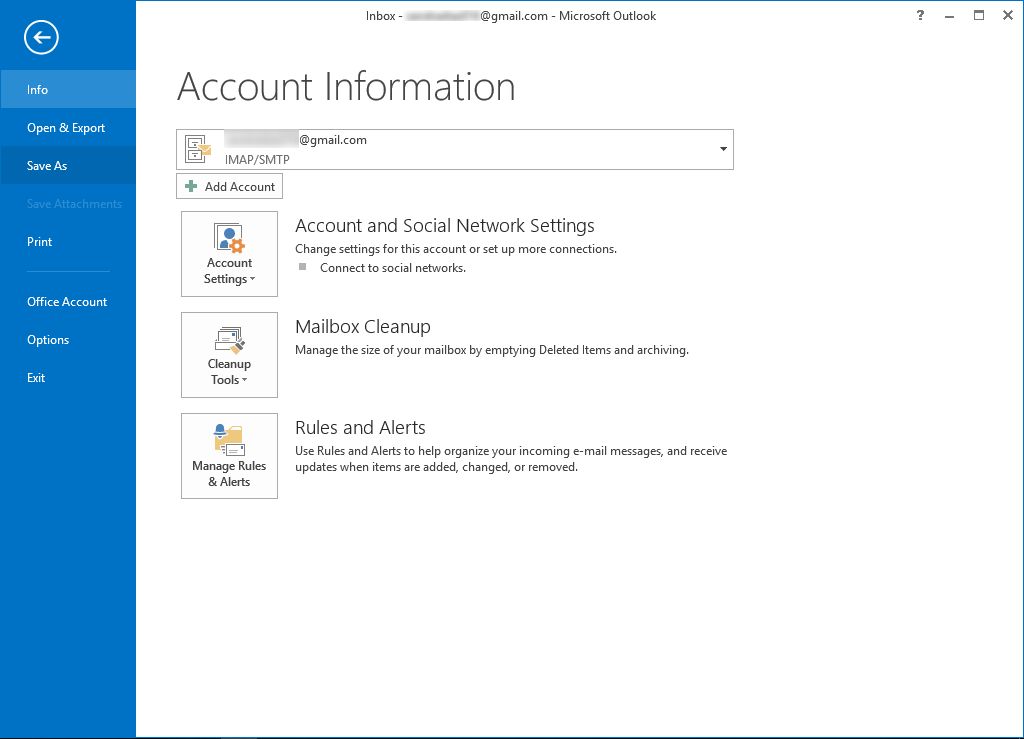 c. The Save As dialog box will appear. Choose the folder where you want to save the exported file.
d. Add a name for the file and choose HTML as the file type.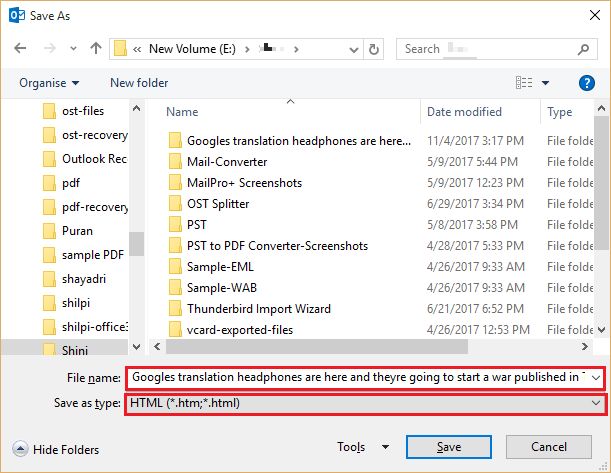 e. Click on Save button to save the emails in HTML format.
f. Now, right-click on the HTML file and open it with MS Word.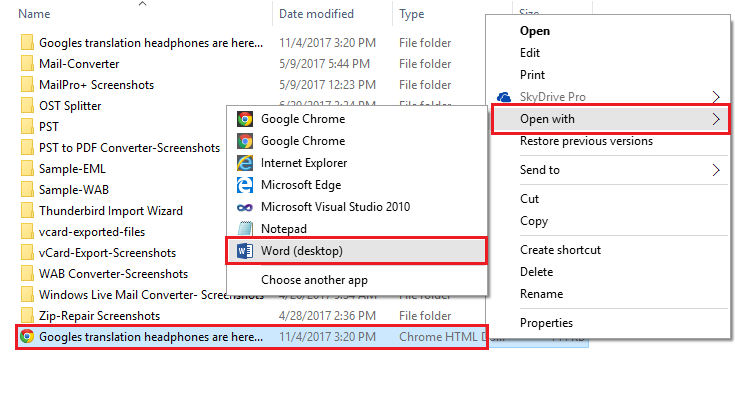 g. Click on File > Save As, and select PDF for exporting multiple Outlook emails to PDF.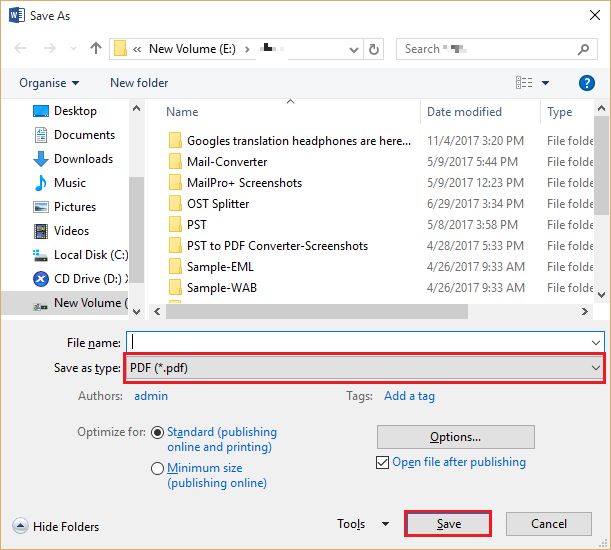 When to Use Outlook to PDF Converter
As we have mentioned three methods to convert Outlook email to PDF, one might get confused about which one to choose. Users must choose the automated tool, i.e., when they are in the following situations:
Export bulk Outlook emails to PDF
Benefits of Turning Emails into PDF Format
There are several benefits to turning emails into PDF format, including:
Easy to Read: PDFs are easy to read and navigate, making them a popular choice for many. They retain the email's original formatting and layout, so you can view the message exactly as the sender intended.
Universal accessibility: PDFs can be opened and read on virtually any device, including smartphones, tablets and computers. This makes them a convenient format for sharing emails with others.
Security: PDFs are a secure way to share emails as they can be password protected or encrypted ensuring that only intended recipients can access the emails.
Archive: PDFs are a great way to archive important emails. By converting your Outlook emails to PDF, you can archive them on your computer or in the cloud and easily retrieve them when needed.
No email client required: PDFs can be opened with any PDF reader, which means you don't need a specific email client to read them. This is especially useful if you no longer have access to the email client you used to send or receive emails.
Overall, converting emails to PDF format can make them easier to read, share, and archive, while also providing added security.
Conclusion
No matter what is the reason behind your need to convert Outlook email to PDF, the blog will surely be proven beneficial. Here, we have elaborated on the best methods to export emails from Outlook to PDF. However, apply the method that best suits your condition & requirement and get the job done quickly.
Q. Which is the recommended solution among the three mentioned here?
We recommend using the software to preserve attachments along with emails.
Steps to Convert Outlook Email to PDF are:
Step 1: Install Outlook to PDF Converter Tool.

Step 2: Run and Add Outlook files and folders.

Step 3: Select Export type as "PDF"

Step 4: Apply Advanced settings for PDF file.

Step 5: Click on the

Export

button to start the process.