Discover the New Microsoft Teams Features Announced in August 2023
As every month Microsoft brings in new updates to its famous collaboration platform Teams August was no different. Moreover, users must be aware of these new Microsoft Teams features to make the most use of their favorite communication hub. That's why we present this writeup which covers all the new and exciting features that came to Teams recently. So without further ado let's dive straight into it.
Table of Contents
Animated Backgrounds Present in New Microsoft Teams Features Make Your Meetings More Lively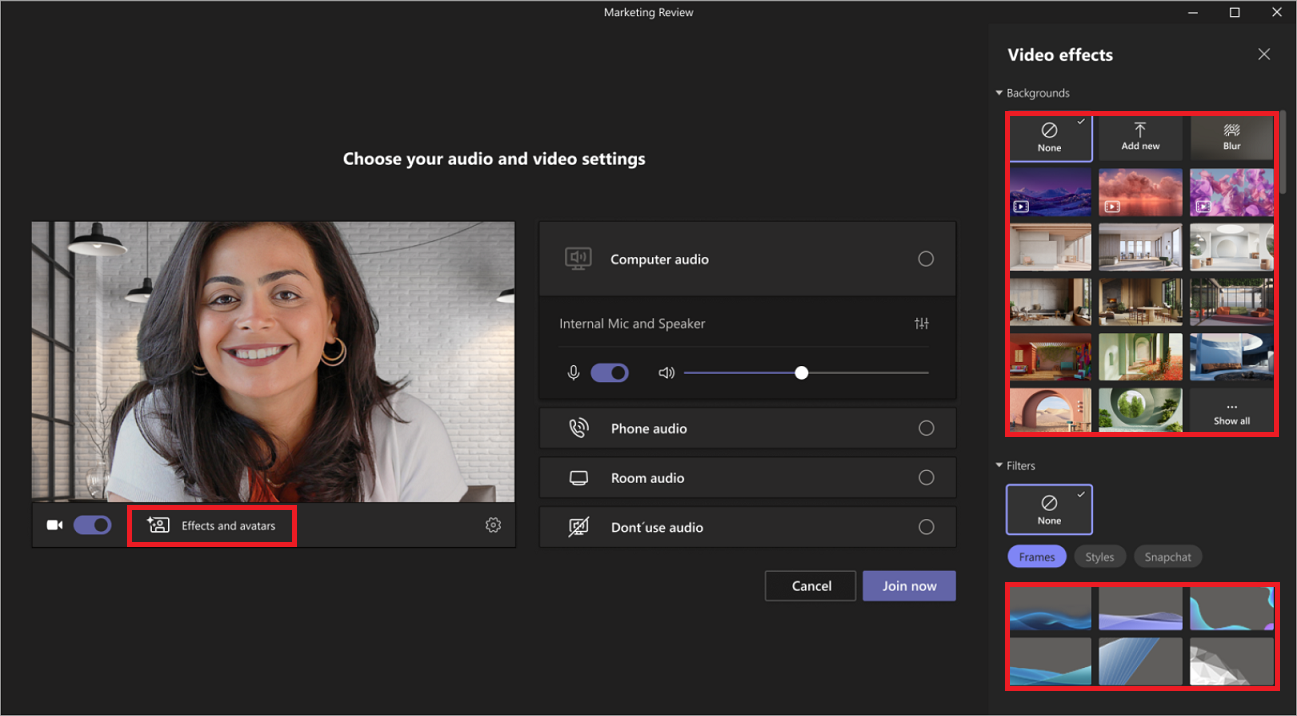 Introducing Animated Backgrounds
In a bid to make virtual meetings more immersive, Microsoft Teams now offers animated backgrounds.
These dynamic animations are an alternative to static backgrounds, adding depth and engagement to your online meetings like never before.
Imagine conducting a project review with a digital skyline moving behind you or collaborating on a presentation with a lively underwater scene as your backdrop.
All of this is now possible in just a few clicks.
How to Access and Use Animated Backgrounds
Utilizing animated backgrounds is a breeze.
Before a meeting commences, navigate to the pre-join screen.

Here, under "Effects and Avatars," select "Video effects."

You'll find a collection of animated backgrounds denoted by a small video icon in the bottom-left corner of the preview picture.

Choose the one that resonates with your meeting's mood and objectives.
Also Read: Steps to Create A Complete Microsoft Teams Migration Project Plan for Safe Data Transfer
Reply with Precision Using the New Hover Menu in Chat Message
Understanding the Chat Message Hover Menu
Apart from the already present quick reaction with emojis users can now also reply to specific messages whenever they please. This was a highly requested feature and with the August 2023 update, it is now a reality. 
Steps to use the new Microsoft Teams feature 
Take your cursor to the message you want to reply to (or tap it if you are on a mobile device).

In the small menu that pops up click on the curved arrow.

Then type in the message you want and hit send. If you are not happy with the words go to the message and click on Edit to make any new changes.
What's New in Microsoft Teams Commercial and Education Versions
Get the Gist of the Discussion with the Compact Chat Mode Present in the New Microsoft Teams Features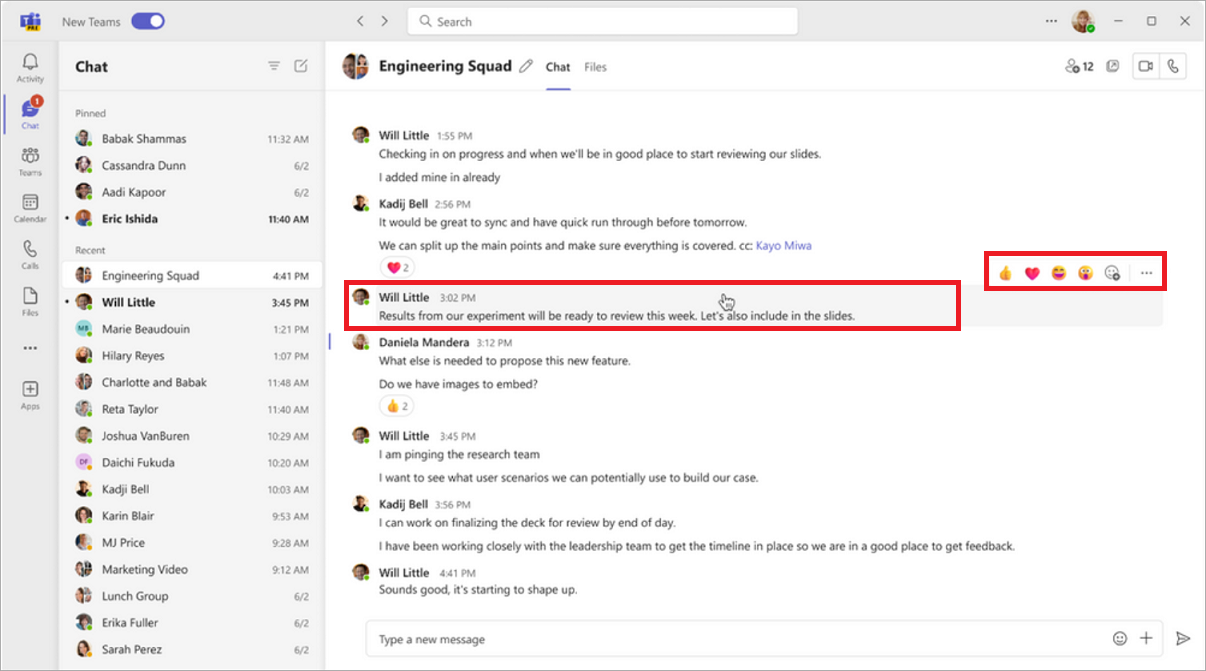 Why Use a Compact Chat Mode
In the quest for productivity, Microsoft Teams introduces the Compact Chat Mode. This mode transforms your chat interface by introducing various customizations. Messages now include timestamps, and additional line breaks between messages provide visual separation. Plus, indicators clearly show who sent each message. Moreover, users no longer have to bother with the message previews. 
Procedure to Enable Compact Chat Mode
To use this feature you first have to enable it manually. Don't worry as we provide a small guide to assist you in the process.
In the top-right corner of Teams, go to "Settings and More," then choose "Settings."

From there, you can adjust the Chat Density setting to Compact.

Make it your default view for more efficient communication.
Read More: Learn How to Migrate Teams Channel to Another Tenant in A Step Wise Manner
Combine Microsoft Loop Tasks List to Sync Tasks Across the Microsoft 365 Ecosystem
Introduction to Microsoft Loop
Microsoft Loop offers seamless task synchronization across multiple apps. This powerful tool simplifies task management, ensuring that you remain organized and efficient in your daily work.
Syncing Tasks Across Multiple Apps
Editing a task list component in Outlook or Teams now has far-reaching consequences. Any changes made to your task list will automatically sync across Microsoft Planner and To Do. This unified approach keeps you on top of your tasks, regardless of which app you're using. This makes the new Microsoft Teams features a must-have for all organizations.
Spring into Action from Mobile Devices Thanks to UI Improvements for Voice Calls
Reasons for The Change in Interface
Microsoft likes to keep things simple and with this new update to the dialer UI, they show their commitment to this promise. Additionally, all of these display-level changes are done so that users can join meetings quickly and have an easier time navigating across applications.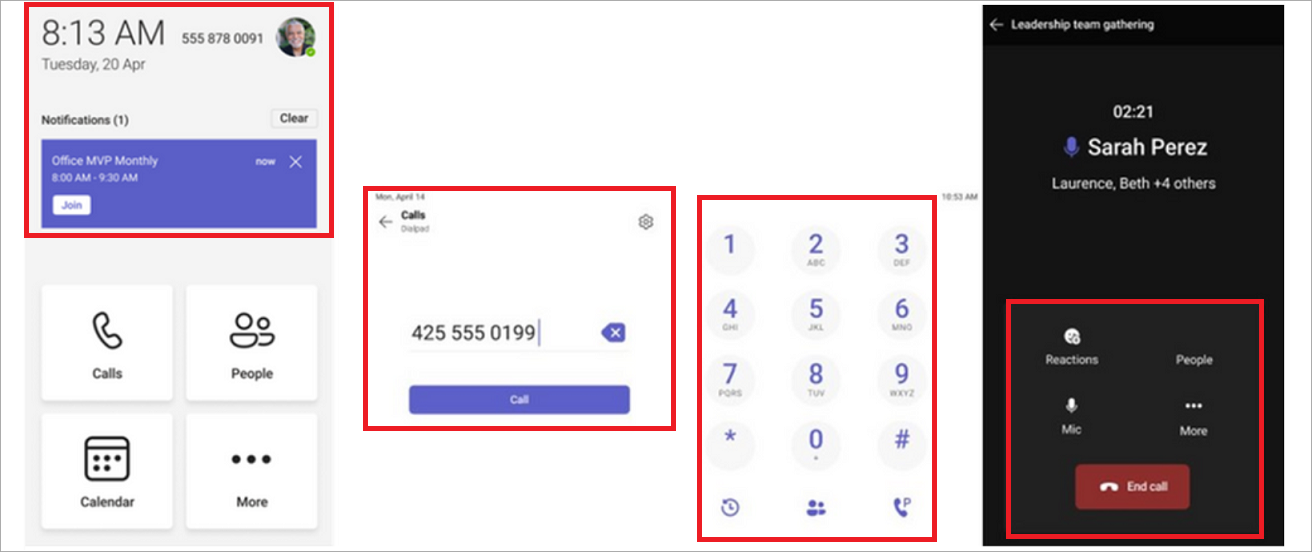 What Changes Will a User Witness in Teams
The most noticeable change is the redesigned phone dial pad which minimizes dialing errors.

Moreover, users can now ensure that they connect with their contacts with even more accuracy. 

Other than that there is an option to select a "dial pad only" view in landscape mode too.
New Microsoft Teams Features of Protected Voicemail Notifications
Introduction to Protected Voicemail Notifications
MS Teams now provides notifications for protected voicemails as well. Users who update to the new Teams version get better visibility of their important voicemail messages. Moreover, these messages are also more accessible and have a new look altogether.
Accessing Voicemails Through the Outlook Web App
The integration of voicemail notifications with the Outlook web app streamlines voicemail management, making it more convenient and efficient.
Configure Personalized Hotlines within Teams for any Situation
August update of Microsoft Teams now allows you to program your devices to dial specific phone numbers or contacts directly. Additionally, this long-awaited feature can be a game-changer for scenarios where quick access to emergency services is required. Moreover, organizations can now appoint people to respond to any critical tasks whenever needed.
Send Live Location Over Calls and Inform Authorities During an Emergency
Users in the United States can now add their location to emergency calls made in Teams for the web. This is also part of the new Microsoft Teams features but is only accessible in the US.
However, with a successful launch in the US Microsoft will slowly but surely expand it to more geographical regions as well. The best part of this feature is that it enhances safety and communication during critical situations.
New Microsoft Teams Features Contain Next-Level Call Delegation Enhancements
Delegates are employees who are specifically hired to manage and schedule calls for other key personnel in a company. Microsoft already came with an industry-leading Call delegation manager so when this feature also got an update may were surprised. 
Switching between different delegation tabs has been made easier.

All call records can be accessed with a click of a button by both delegates and delegators. 
Conclusion
You must be excited to try out all these new Microsoft Teams features yourself we don't doubt that. However, sometimes these features might not be accessible right away especially when transitioning to a new project or reorganizing teams within your organization. A simple way to mitigate this issue is to use a professional Microsoft Teams migration tool. With this utility, you can consolidate information, discussions, and files from multiple channels into a single, more focused channel. Moreover, you can roll out an organization-wide update all at once.