How to Migrate Microsoft Office 365 to Google Workspace
Summary: This article provides multiple methods to migrate Microsoft Office 365 to Google Workspace. You can either choose to do it manually or opt for the quick migration process.
No matter how many ways there are to get your work done, businesses need a multitude of applications. To support so many apps, bulky hardware installations are required that ultimately results in a staggering amount of financial strain. So, more and more businesses are adopting cloud apps and Microsoft 365 and Google Workspace are the best examples of such cloud suite.
However, not every business is able to choose the best application on the first try. So, the need arises to move from one app to another to increase the business productivity.
Here, we are discussing a similar migration scenario i.e., having to migrate Microsoft 365 to Google Workspace. Do follow the instructions carefully for a smooth transition.
Let's get started.

DMS for Microsoft Office 365 to Google Workspace Migration
Google Workspace provides a native Data Migration option. However, using it is no easy task. First you will need to fulfill some pre-requisite:
Create the destination Google accounts
Set up roles for Microsoft 365 accounts
We will assume that you have already created the destination accounts at this point of time. Now, let us find out how to set up roles for O365 account:
Sign in to Microsoft 365 account.
Open Admin panel.
In desktop version, go to Apps >> Security & Compliance >> Exchange.
In web version, directly click on Exchange.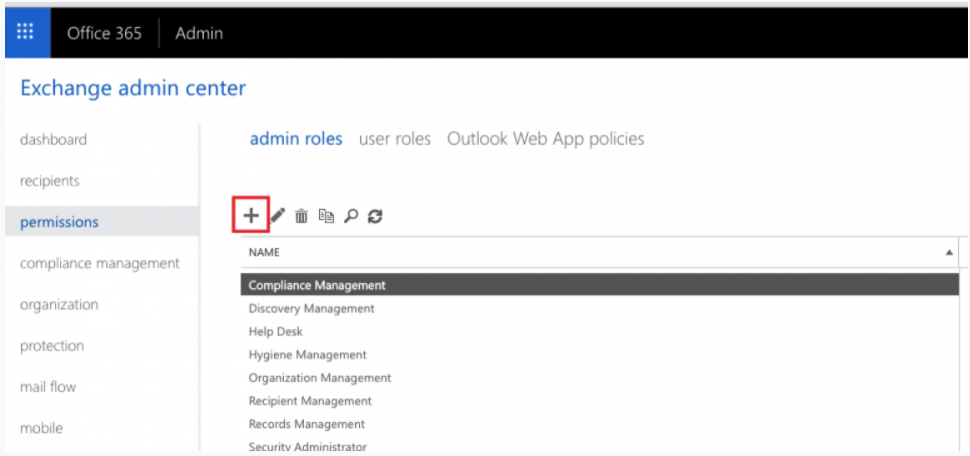 Click on + icon and input the Name field. In Roles section, click on + again. Add two roles here – ApplicationImpersonation and ViewOnly-Configuration.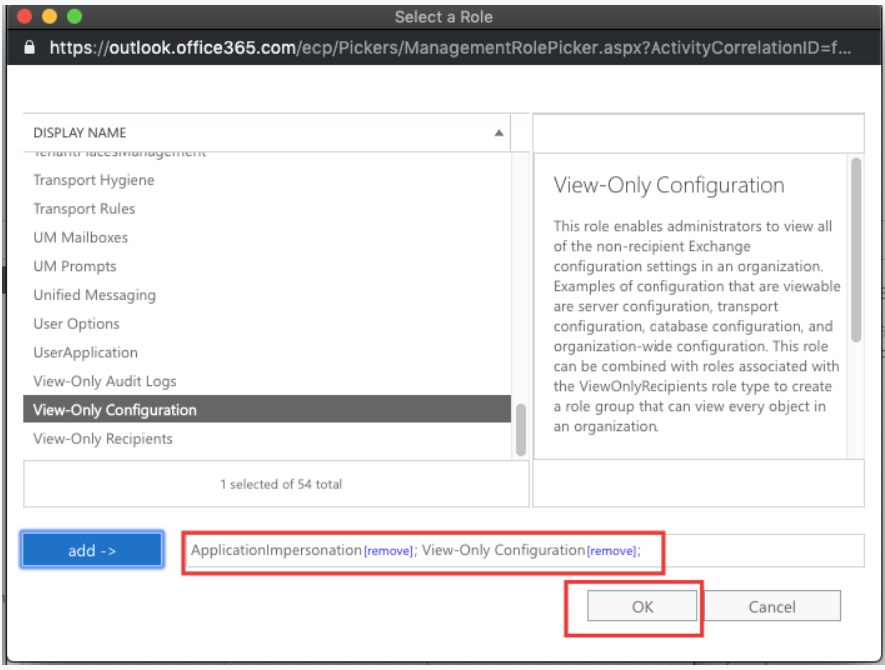 Click the Save button.
Now, go to User roles and click on the + button.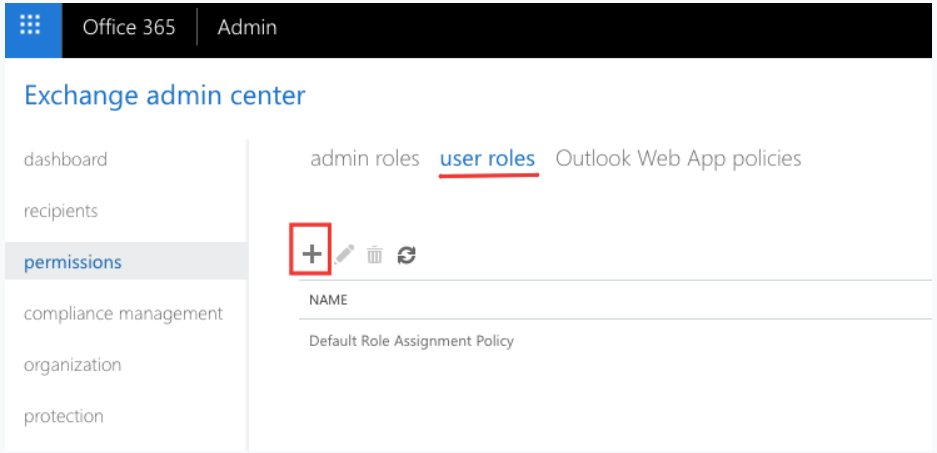 Add one account that is to be used to connect to Office 365, preferably the admin account. There is no need to add all accounts for Office 365 to Google Workspace migration.
Wait for 30 min as the changes will take some time to take effect.
Once the pre-requisite are taken care of, it is time to migrate Microsoft 365 to Google Workspace account.
Actual Migration
Go to Google Workspace admin console and click on Data Migration.
Select Email.
Now, fill in the following details-

Migration source – Microsoft Office 365

Connection protocol – Exchange Web Services

URL – Web address of migrating Outlook account

Role – Email ID and Password of Account used in Pre-requisite

Click on Connect.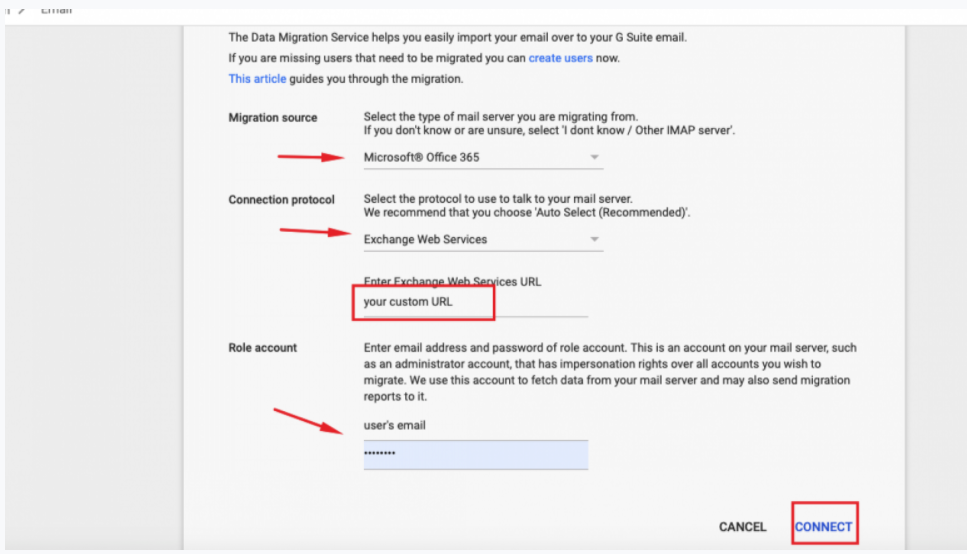 Choose a migration date and options according to your requirements and click on Select Users.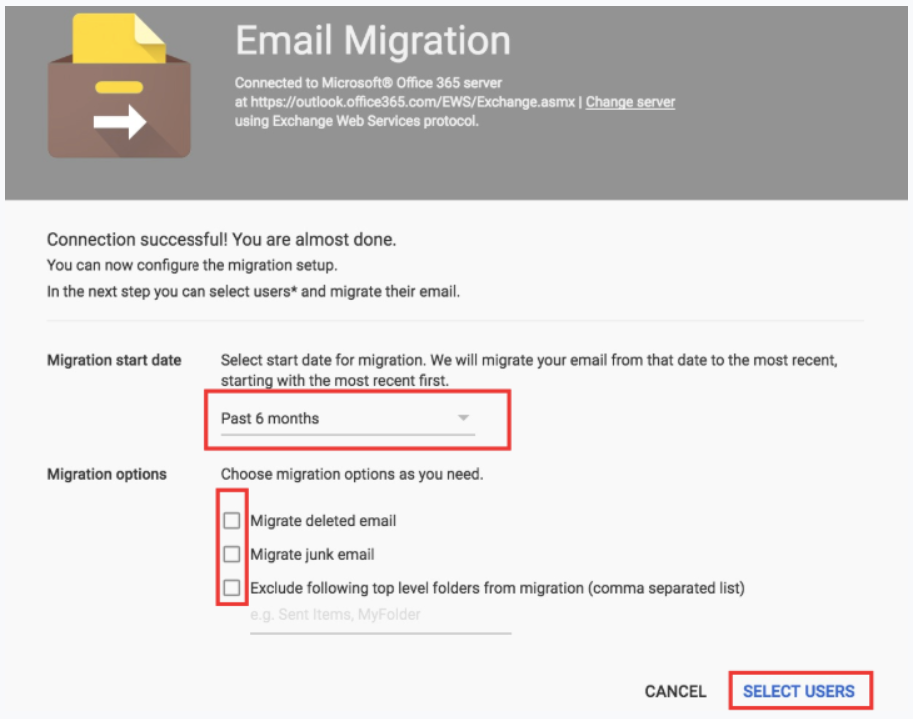 Click Specify the source Google Workspace accounts to migrate data from as well as the destination Office 365 accounts to move data into.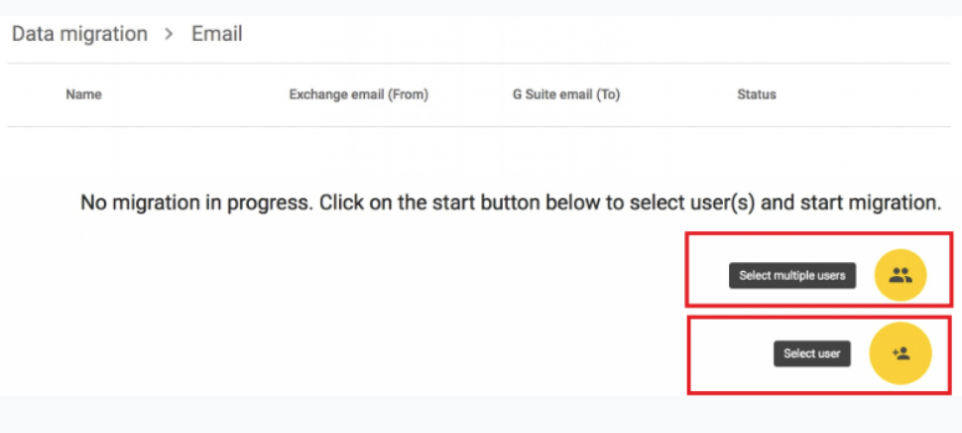 It will take a lot of time to migrate your data. So, make sure to keep yourself occupied in the meantime with other tasks.
Migrate Date with Third-Party Tool
If you want a smooth transition between your cloud suite and want to streamline the Microsoft 365 to Google Workspace migration process, a professional tool will be the best choice.
Some Key Features:
Move Office 365 Emails, Contacts, Calendars, Document
Date-range filters for migration
Multiple ways to add involved accounts
Migrate specific accounts on Priority-basis
Allows concurrent migration
Allows delta migration
Watch the whole playlist to know all pre-requisites and migration steps.
Open the software on your Windows machine.
Select Office 365 & Google Workspace as the source and destination respectively.
Provide details of both the email applications one by one.
Now, fetch the user accounts to migrate to the software.
Once done, start the migration process.
Do not disrupt the process and let it run to completion.
That's it. You have successfully migrated Office 365 data to Google Workspace.
Final Verdict
It is safe to say that the manual process to migrate from Microsoft 365 to Google Workspace is not easily understood by users. The best way to go about this migration is to make use of a professional solution. The recommended solution comes from a reputable brand known for handling email data. And thus you can trust this application to do the job for you.