Learn the Best Way to Migrate Entourage to Thunderbird
Cross platform data transfer is hard and those who have to go through this process often finds themselves in a critical position. On one side, the necessity is urgent and on the other hand, the migration approach is unknown or difficult. Take Entourage and Thunderbird as example. Imagine a person wants to move Entourage Mac data into Thunderbird Windows. The whole process will seem difficult as it is not commonly known to all. Stay tuned, as this blog will unveil the migration process from Entourage to Thunderbird.
User Query regarding Entourage to Thunderbird Migration
"I have been using Entourage on Mac for some months but now my office will switch to Windows laptop. So, I have to discontinue using Entourage. Mozilla Thunderbird will be the new email application that I will be using and I need to access my Entourage mailbox from it. Can anyone tell me how can I Import data from Entourage to Thunderbird?"
"My manager gave me a MBOX file that has been extracted from his Entourage email account. Now, I am a Thunderbird users and do not have access to Entourage. Is it possible to import Entourage to Thunderbird on Windows 10 platform? If yes, then let me know. Thanks in advance."
Best Method to Migrate Entourage to Thunderbird
In this section, we will discuss the most preferred method to move data from Mac Entourage to Thunderbird. Here, we will show you how to move data into Windows Thunderbird from Entourage. To perform this data transfer, users need to export Entourage data and then import the data file in Thunderbird.
Step 1: Export Entourage Mac Mailbox Data
Open Mac machine and launch Entourage email application.
a. You will find a list of folders on the left panel. If folder pane is not visible, click on View -> Folder
b. Select the folder that you want to archive and drag it to the Mac desktop
c. The folder data will be saved as MBOX file. Repeat the same process for other folders.
Step 2: Import Entourage MBOX to Thunderbird on Windows
Use a virus-free USB pendrive to transfer the MBOX file from Mac machine to Windows computer or laptop. Then you can proceed to import the file in Thunderbird. To do this, we suggest you use Thunderbird Importer Tool. The Windows-based application can migrate Entourage MBOX file to Thunderbird without any data loss or without alteration of original meta information. Follow the steps mentioned here to import MBOX file in Thunderbird.
a. Launch Thunderbird Importer.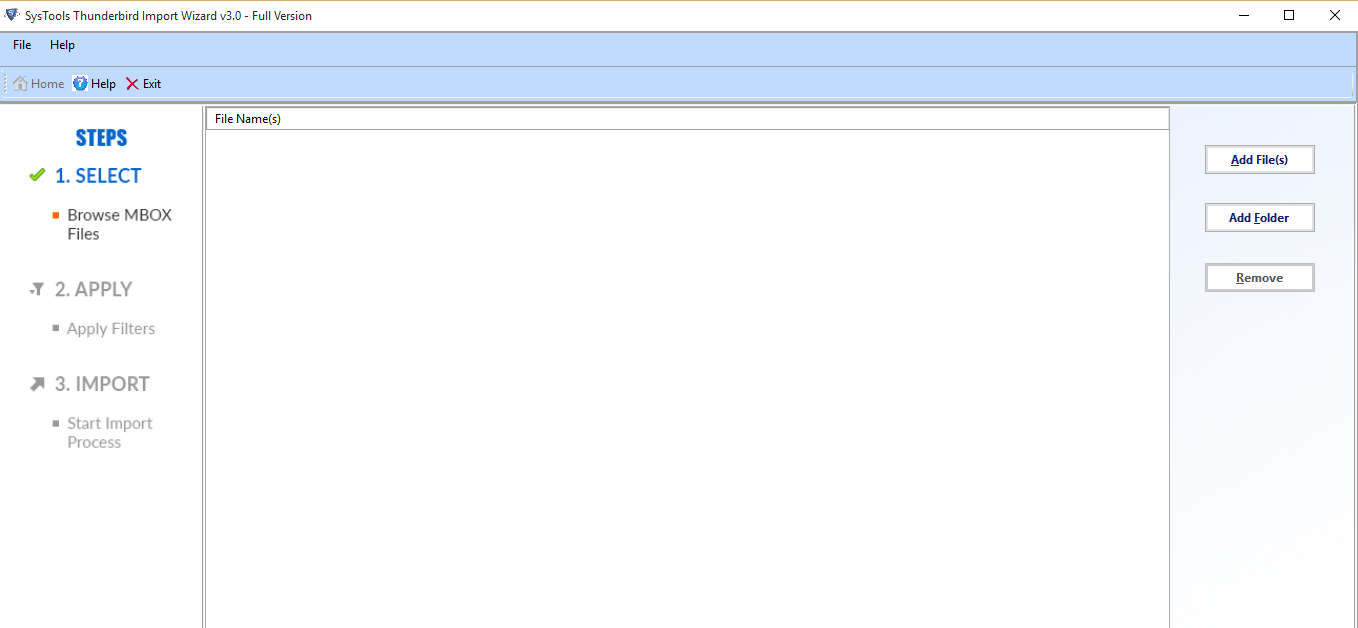 b. Click on Add File or Add Folder option. If you have multiple MBOX file to import, save them all in a folder and import the folder directly. Click on Next.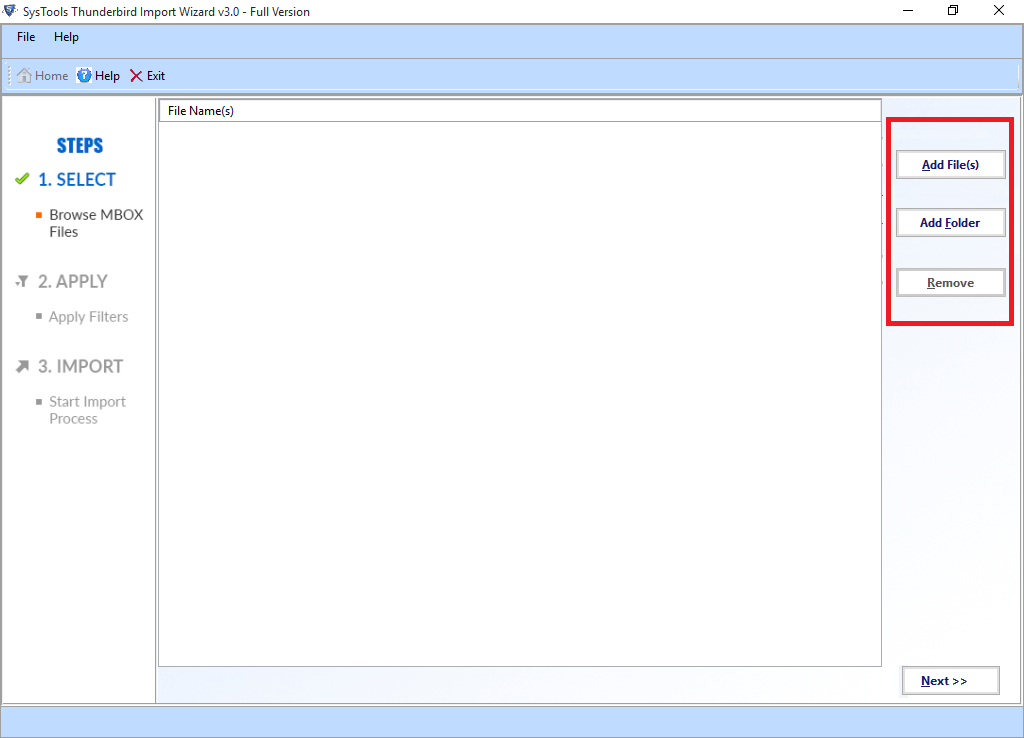 c. Check the Mails box and apply date filter if you want to. Click on Set to add the date range for the filter.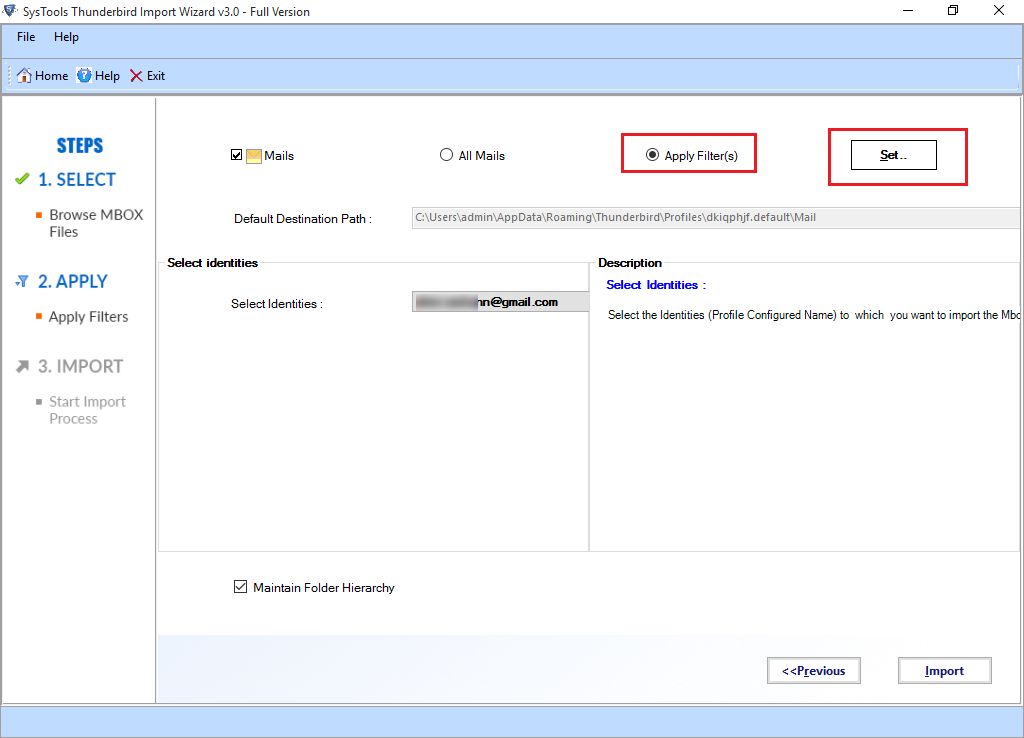 d. Choose the Thunderbird profile from Select Identities list. If your target destination is an IMAP account, select Local Folders. After the migration, drag the imported folder in IMAP account to sync.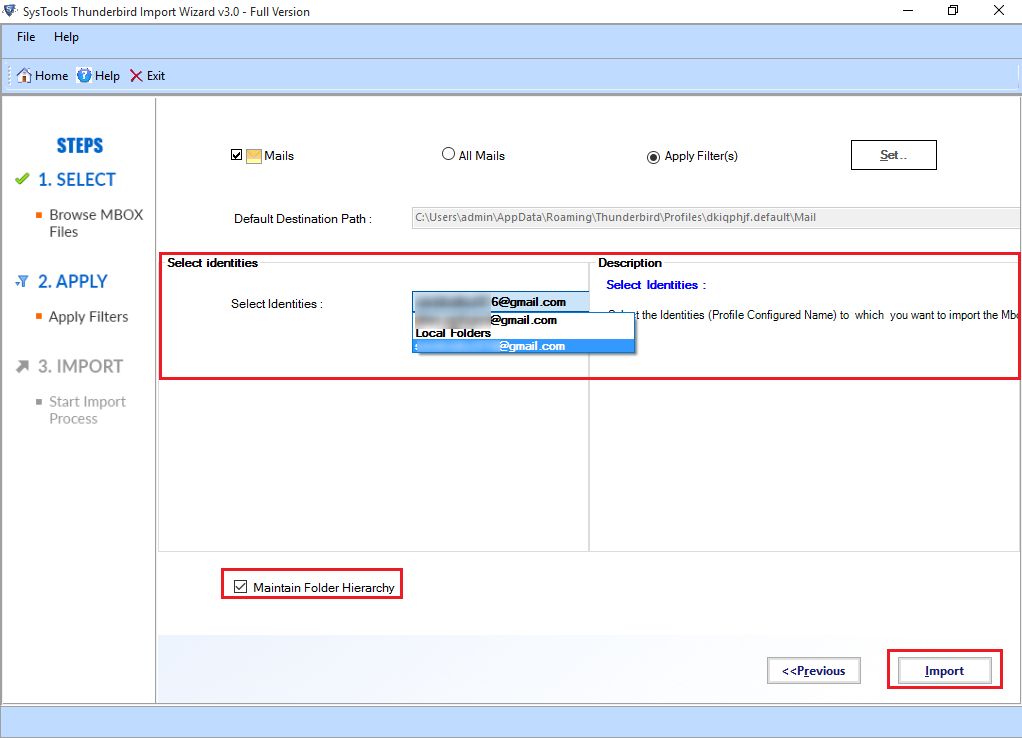 e. Click on Import button to start the migration. The migration progress can be viewed on the application interface.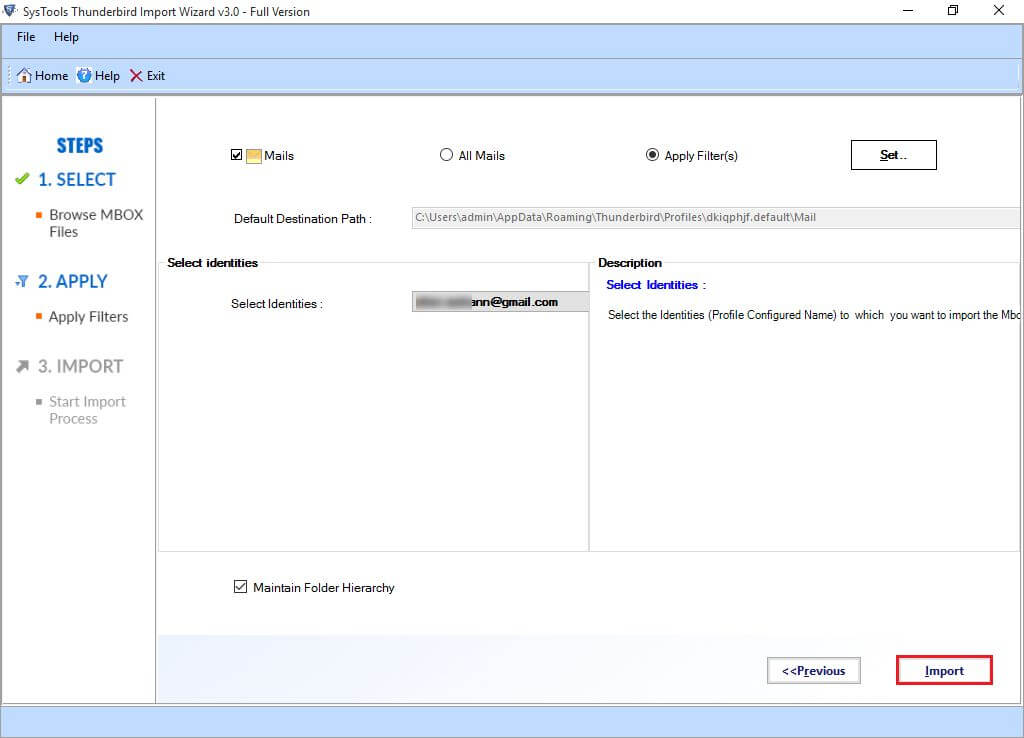 f. After you get notified of the completion of the migration process, restart Thunderbird to open.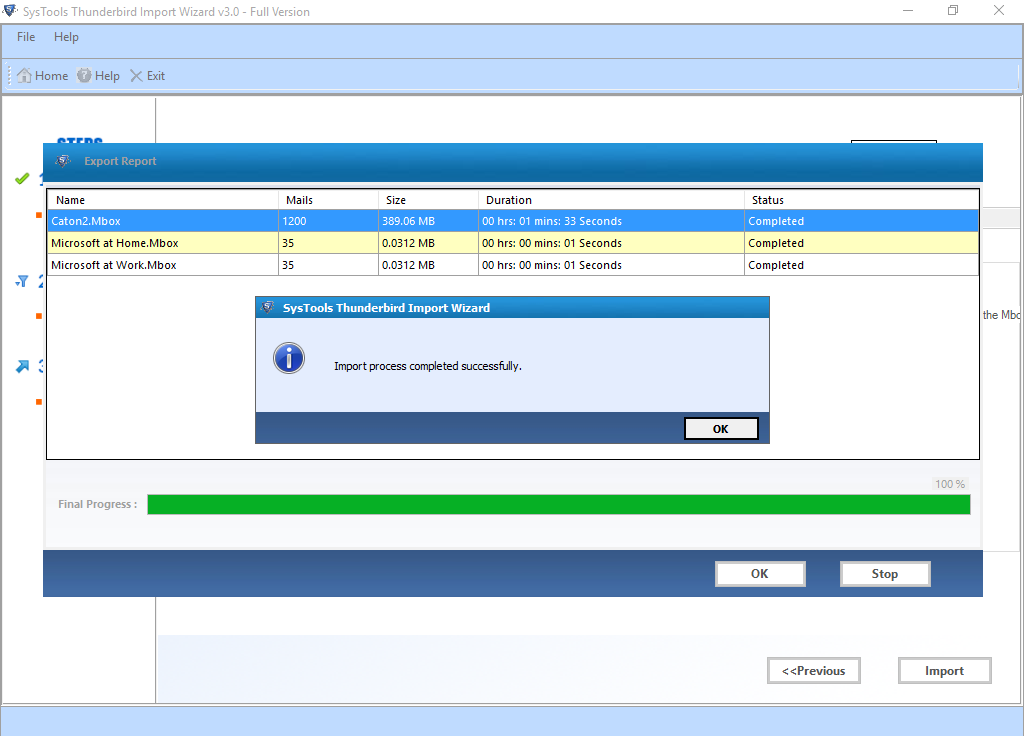 What about the Free Add-On to Import MBOX File
There is a free add-on available for Thunderbird users named ImportExportTools NG, but we do not recommend that to our users. The reason being its inability to import inline images and signatures, along with frequent error in importing email attachments of MBOX file. However, if the email attachments do not mean anything to you and you are not willing to spend any money for this process, you can go for it.
Prime Features of Entourage to Thunderbird Migrator
Facility to import bulk MBOX files at a time
Import MBOX email data along with all attachments
Date Filter option for selective data transfer
Full compatibility with all versions of Windows OS.
Support to import MBOX file of any size
Final Words about Entourage to Thunderbird Migration
Entourage to Thunderbird migration often involves data transfer between two different operating systems. In this blog, we have suggested a systematic method that will allow users to migrate Entourage to Thunderbird without much trouble. We put the guide in simple manner so that any users will be able to understand it and perform without getting any error.