How to Import VCF to Outlook Address Book? Here Is The Trick
A VCF or vCard file is a virtual business card that stores contacts. When you import VCF to Outlook Address Book, you migrate contacts with any attribute or field. A VCF file consists of several fields and they store bits of information such as name, phone number, email and fax ID, address, zip code, etc. You can store any communication information you can think of. MS Outlook email service is popular among users. Outlook accepts VCF contact files, but with some restrictions.
Yesterday I tried to import VCF contacts into Outlook address book, but it didn't work. Even it became very difficult for me to run this conversion work. So please give me the best method, which helps me to bulk import VCF files in an efficient way in Outlook account. "
Why Do You Need To Import vCard Contact File to The Outlook Address Book?
There may be several reasons behind the conversion from VCF to Microsoft Outlook. Outlook is the most popular email client and provides many unique features to users. Some specific features attract the user to import VCF file into Microsoft Outlook. In addition, there are some reasons why users want to add VCF files to Outlook contacts. MS Outlook provides correct information of contacts. This makes the interface easier for a user to understand. Facilitates a utility to easily connect to any network. Provides higher security than other email clients.
Manually Import VCF To Outlook Address Book
To find out how to manually import a VCF or vCard into the Outlook Address Book, follow the steps given
Launch MS Outlook and go to File Option
Select Open & Export option and then, Import and Export Wizard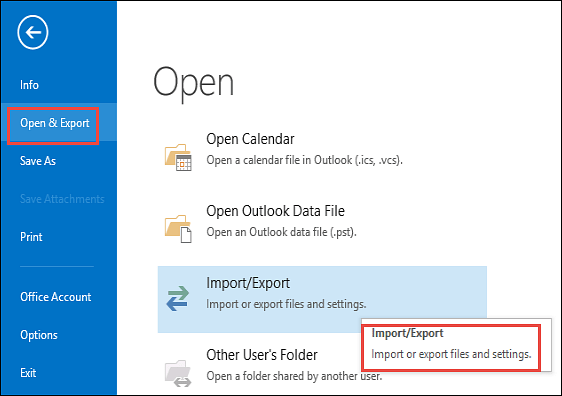 Choose the option to import a .vCard file (.vcf) and select the Next button.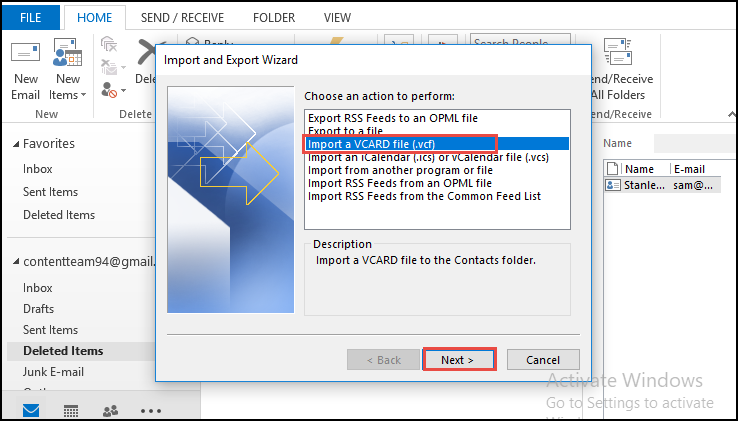 Next, you need to browse to the vCard file you want to export.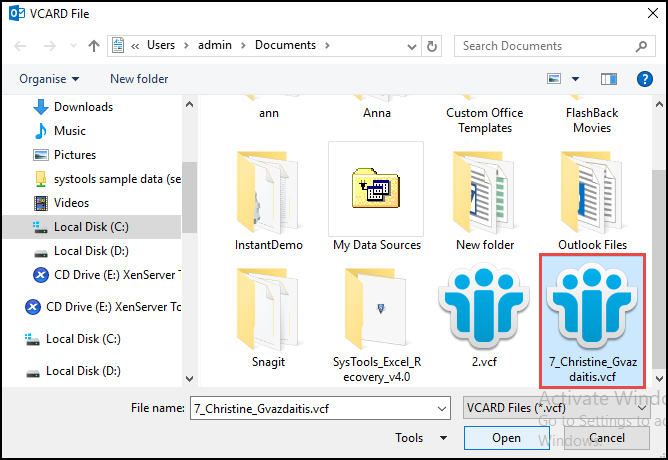 Click on the Next button.
Finally, .vcf files are stored at the specific location you specify.
Professional Approach To Bulk Import VCF To Outlook Address Book
Users can also perform this process manually, but there are some limitations, you cannot import multiple VCF files simultaneously. So you have to import all files individually. When importing them, you have to manually set the custom fields, which is very long and time consuming. This process is not suitable for importing multiple vCard files into Outlook. That is why you need to choose a commercial solution called VCF to PST Converter that can convert multiple vCard files to the format you want. This utility offers some unique features. Moreover, it supports data transfer in all versions of MS Outlook. This software allows transferring VCF contacts to MS Outlook in large quantities. Therefore, this app is a reliable solution to successfully add VCF files to Outlook contacts.
Follow the Steps below to import vCard contacts directly into MS Outlook:
1: First of all, you have to Download Software in your Local Machine.
2: Click on the "Add File" tab to select VCF file
3: Next, you have to Click the VCF contacts you want to export.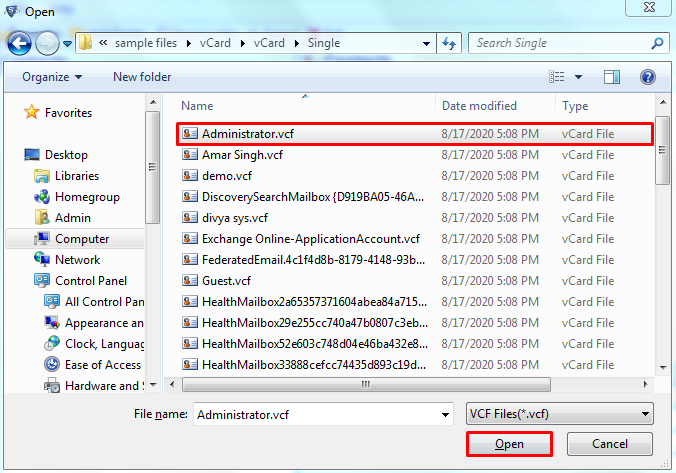 4: In the next window, select the radio button that corresponds to the "PST" label. Then click the Browse button
5: Browse and select to click the OK button on the software user interface
6: Now click the Export button.
Key Features OF This Utility
Import unlimited contacts into Outlook with just a few clicks.
There is no restriction on the number or size of contacts you import.
It supports all versions of vCard 2.1, 3.0, 4.0.
Exports all contact file attributes and fields.
Option to save contacts to existing address books.
This allows direct contact import to MS Outlook profile.
It supports all versions of MS Outlook, such as 2019, 2016, 2013, 2010, etc.
This maintains data integrity and prevents any data loss
Able to save VCF file in current Outlook PST profile
Creates a separate PST file with address book contacts only
There are many import options like new PST, save new outlook profile
No size restriction is imposed in case of VCF files
Read More:
Let's Wrap Up
Contact is the basic need of those who want to keep in touch with each other. So users always try to maintain their contacts at all times. Many times, users want to switch from a vCard file to Microsoft Outlook. Therefore, in this post, we have described both manual and automated solutions to  import VCF to outlook address book. Thus, users can try any approach without losing data. Apart from this, users can choose any of them as per their convenience.