Want to Import Outlook OLM to Mac Mail ? Try This
The entire OLM to Mac Mail conversion focuses on two brilliant email clients: Mac Outlook & Apple Mail.
Mac Outlook is a paid email program that comes with the Microsoft Office suite. On the other hand, Apple Mail is free and default email application for Mac OS X 10.0 and later. Although both programs provide email exchange services, however, they facilitate users in their own ways. Most users experience excellence with Mac Mail as compared to Outlook for Mac. And so, they make the switch to Apple Mail. 
However, Mac Outlook stores data in OLM file format and Mac Mail uses MBOX for the same. Therefore, importing Outlook OLM to Mac Mail is not the easiest of task.
User Query on How to Import OLM File to Mac Mail
Data Import from Outlook OLM to Apple Mail may be a complicated task for users. These queries allow us to understand this problem and the reasons associated with the conversion:
"Hey, I'm using Outlook as my email client on my Mac machine. However, I even have an official email account in Apple Mail which, contains some important data files. I would like to import Outlook OLM file into Mac Mail. I even have searched too many ways to import the OLM file in Apple Mail but, was unable to seek out a reliable solution. Please, tell me the techniques for an equivalent. Thank you!"
"Hi, I have been using Mac Mail on my Big Sur MacBook for a while now. Last week, I got an important OLM file that I must access in my Mail app. After some research, it turns out that Apple Mail has no option to import this file directly. I would like to know how to convert OLM to Apple Mail without using Outlook for Mac application. Please help!"
It is evident from these queries that there are two kinds of users involved in this conversion scenario. First are those who are using both Outlook for Mac and Apple Mail email clients. While the other group is making use of Mail app only.
So, after considering all the scenarios, we are introducing the methods for both these scenarios.
Techniques to Import Outlook OLM to Apple Mail
There are two approaches:
Manual Approach [requires Outlook for Mac]
Smart Approach [requires OLM file]
So, let us start with the free manual method first.
Manual Approach that Requires Outlook for Mac & Apple Mail
Follow the below-given steps:
Launch Outlook for Mac email client.
Import OLM file into it if the application does not already contain the OLM data.
After that, drag and drop the OLM mailbox onto the desktop screen.
It will save the mailbox file in MBOX format.
Now, quit Outlook for Mac and launch Mac Mail app.
After that, import MBOX file into Apple Mail.
Smart Approach to Convert OLM to Mac Mail App
In case you have an OLM file you just need to import Outlook OLM file into Mac Mail. Unfortunately, there's no direct method to execute the mentioned task. Hence, we came up with one of the foremost trusted solutions.
This tool allows converting multiple OLM files from Outlook to Mac Mail.
Launch the software and hit the Open button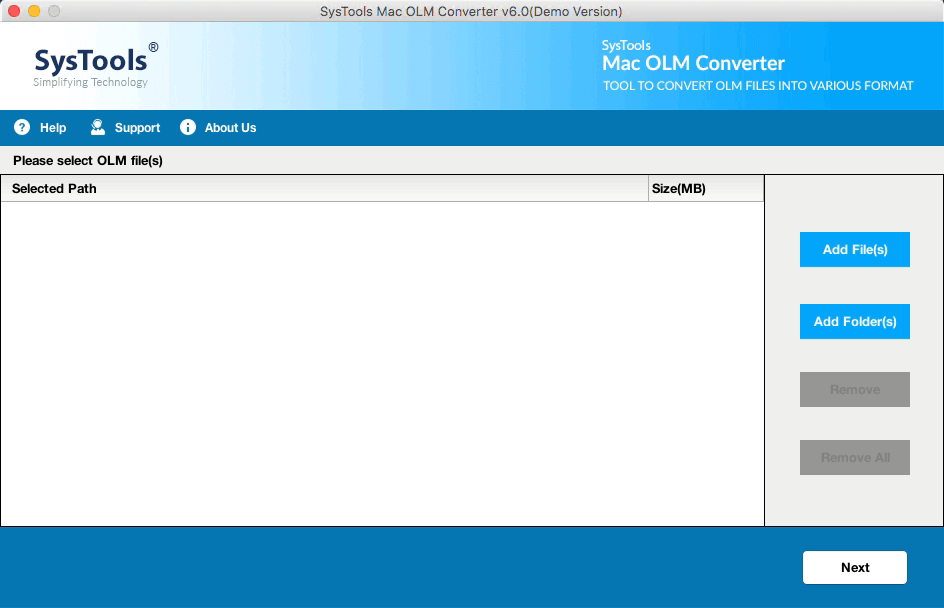 Click on Browse and choose the OLM file from its location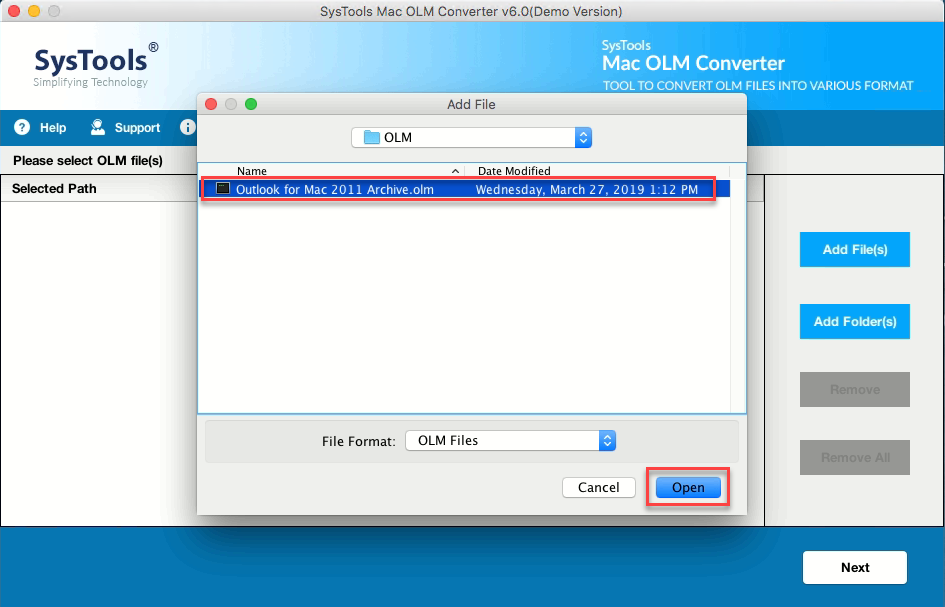 Then, hit the OK button and choose the destination folder for output MBOX file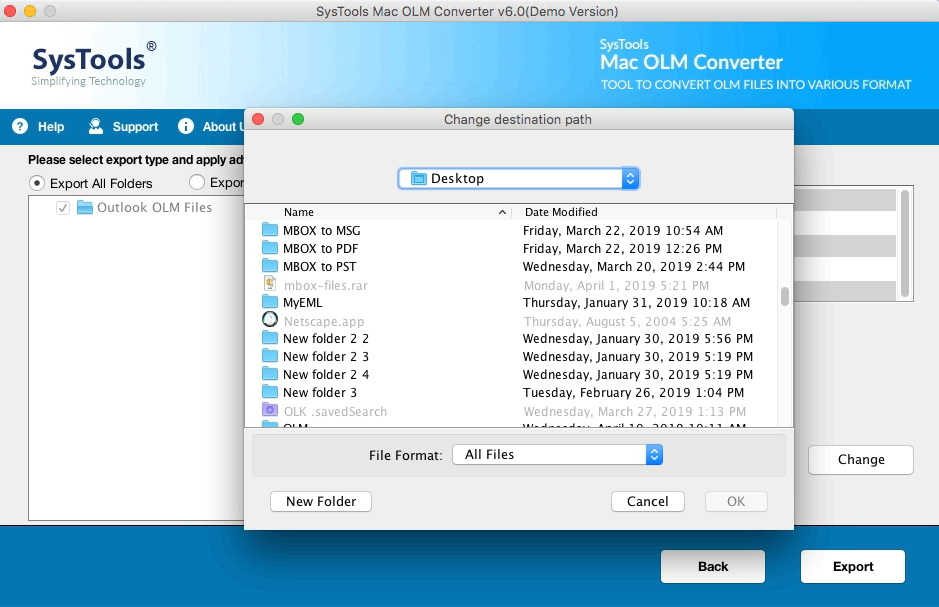 Click on Export button and wait until the migration process completed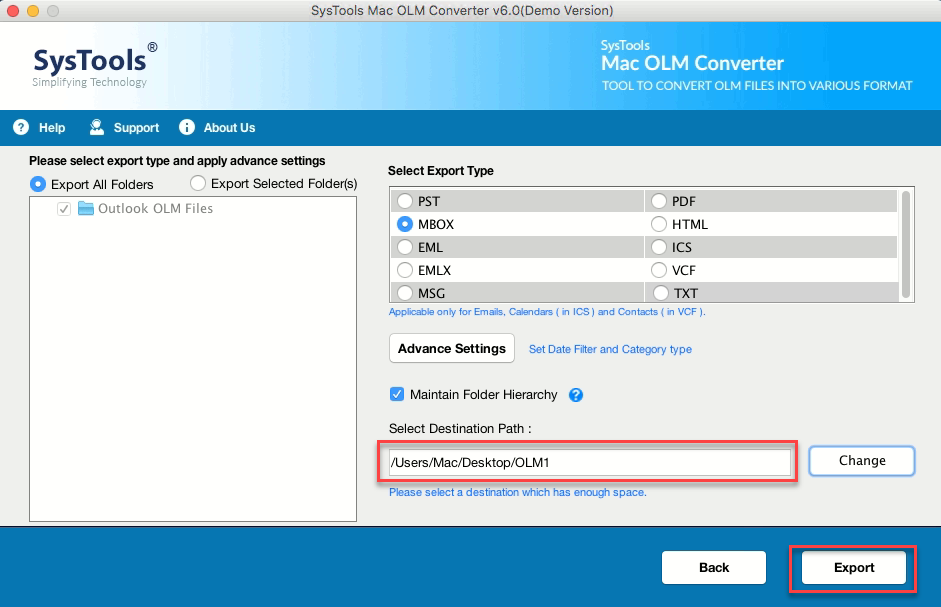 Once the process completed, click OK
After finishing conversion, click OK to import Outlook OLM file into Mac Mail
Once the Conversion is completed you can easily import Outlook for Mac OLM items into Mac Mail.
Import MBOX File to Apple Mail
Open Apple Mail to your system the go to the File menu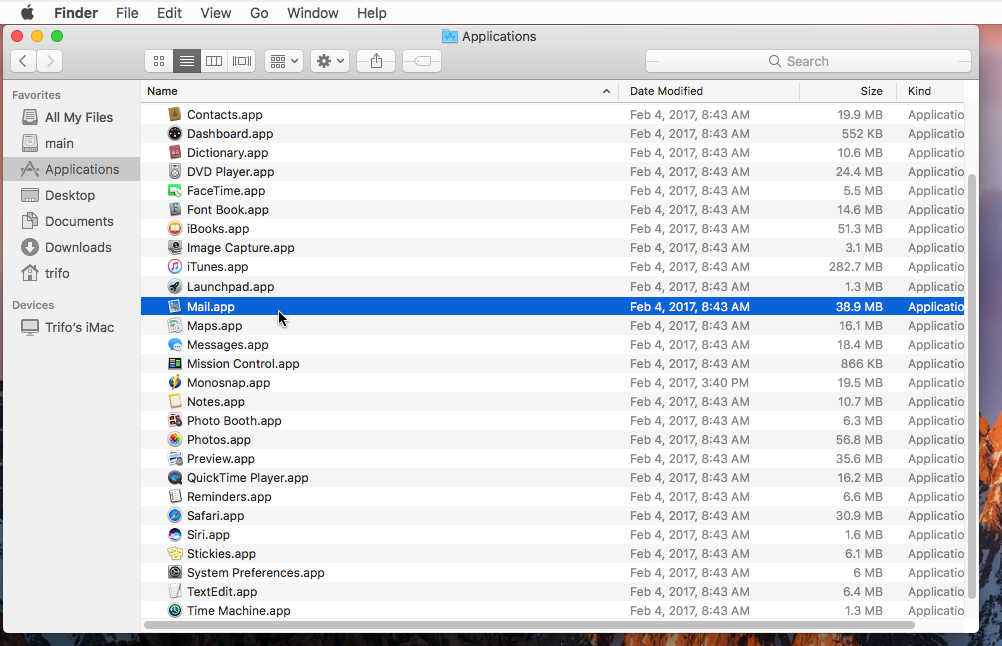 Then select Import Mailboxes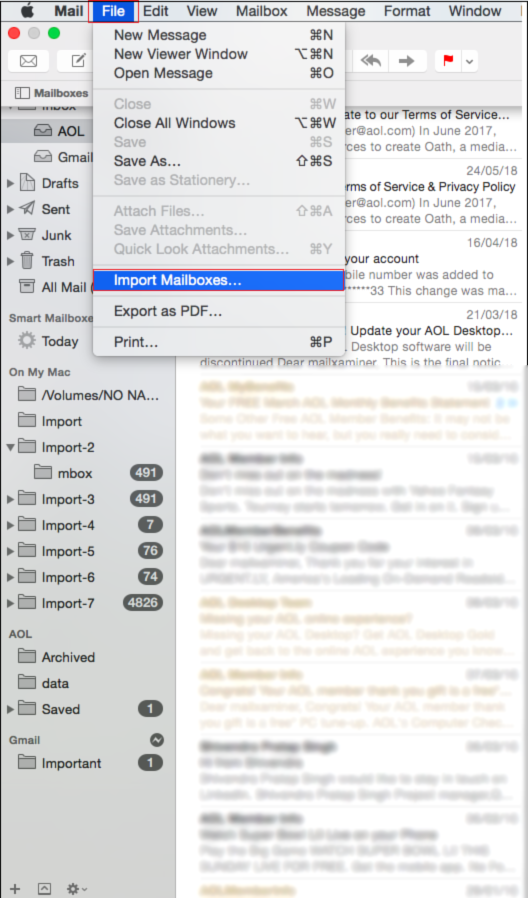 Now click on the Other option the hit the Continue button
Select Files in mbox format to import your data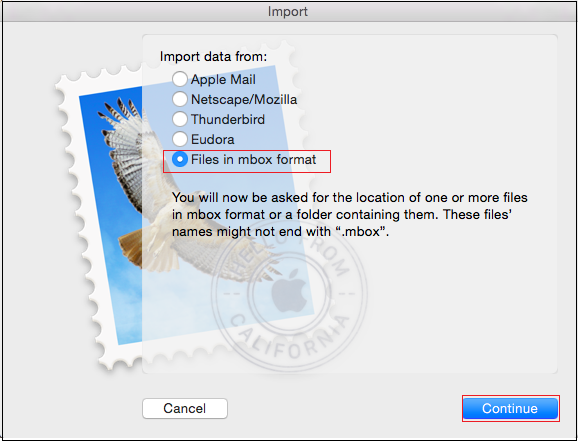 Choose MBOX files according to your use then press the Continue button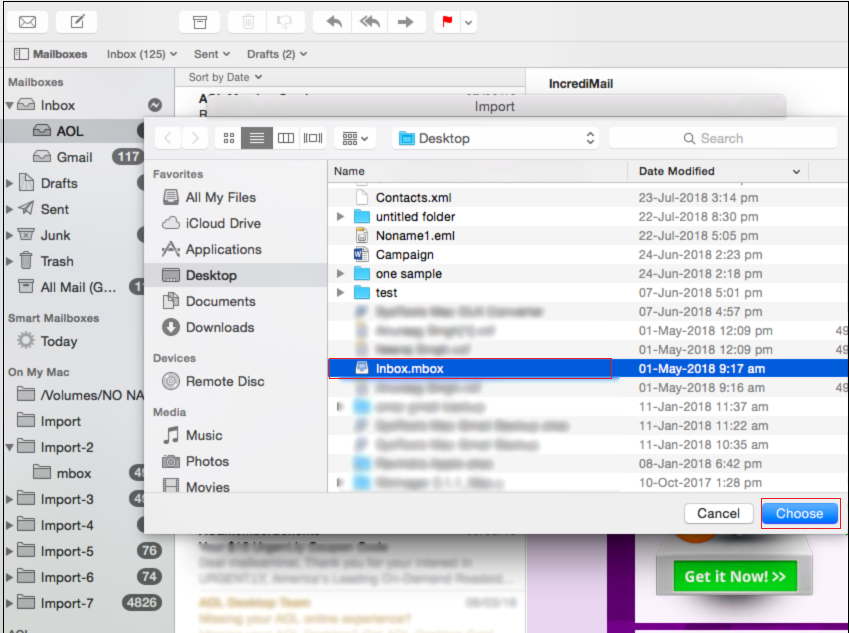 However, your all converted MBOX file is imported to your Apple Mail account.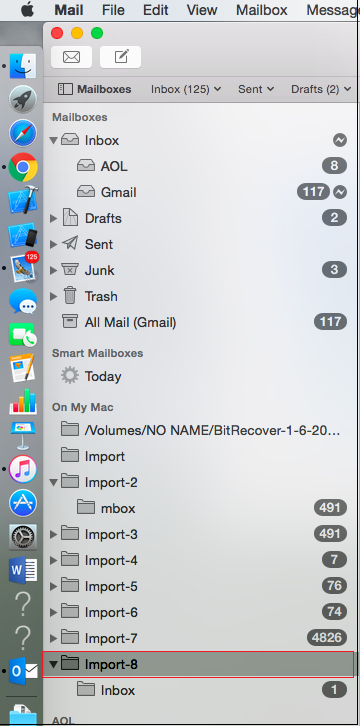 This is how simple anyone can import Outlook OLM file into Mac Mail .
Why Should I Choose This Software Over Others ?
There are various third-party tools available in the market that offers you to import Outlook OLM to Mac Mail. However, there's no guaranty that every tool will keep your precious data safe. Most of the applications can lead you to data loss. Thus, we've one among the foremost trusted and tried solutions for Outlook for Mac file to MBOX conversion. This tool designed with highly programmed algorithms that make it easy to use. The software is successfully tested to convert an oversized Mac OLM file to MBOX format.
Allow saving lots of emails along with side attachments
Convert every sized Mac OLM file to MBOX file format
Maintain data integrity and security
No need to install MBOX supported email client
Also Read: How to Import Mac Mail Emails to Outlook ?
Conclusion
Switching email platforms may be a difficult task. Such a task as import Outlook OLM to Mac Mail is extremely difficult and one of the foremost searched queries by the users. This is so because OLM is only accessible from Mac Outlook. Thus, we have come up with an accurate solution to execute the conversion process in a trouble-free manner. The software can easily convert your Mac Outlook files to MBOX safely. After getting MBOX, users can easily import Outlook OLM file into Mac Mail.