Import or Export MBOX in Mac Mail
It is possible to import MBOX files to Mac Mail regardless of their origins. You can also export mailboxes from Apple Mail to MBOX format. Keep in mind that both Mac Mail and Apple Mail refer to the same Mail app on the Mac OS.
Import MBOX to Mac Mail / Apple Mail
Whether the MBOX file originates from Apple Mail or other email clients like Thunderbird, Mac Outlook, The Bat, etc., the Mail app supports them all. It also allows importing the MBOX file created by backup services like Google Takeout, Backupify, or other third-party applications.
The process to import MBOX file to Mac Mail is:
Open Apple Mail on your Mac OS.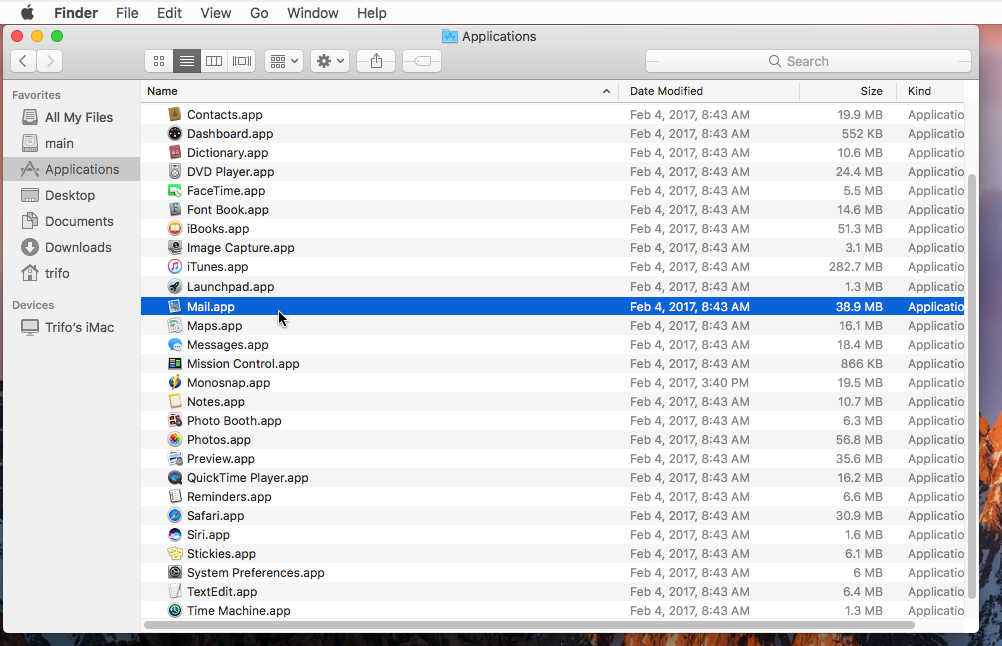 Go to File, then click on Import Mailboxes.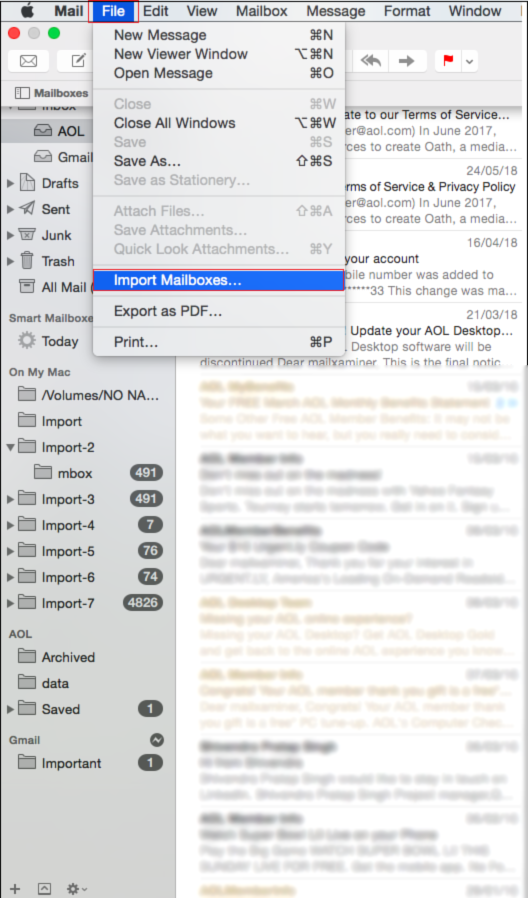 Select Apple Mail if you are importing the file previously exported from the Mail app. Else, select Files in MBOX format if you are importing an MBOX file originating from the Windows or Unix system.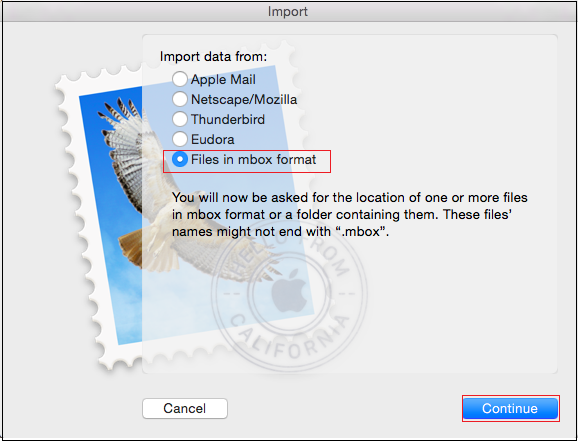 Browse the MBOX file from the system and click the Choose button after selecting them.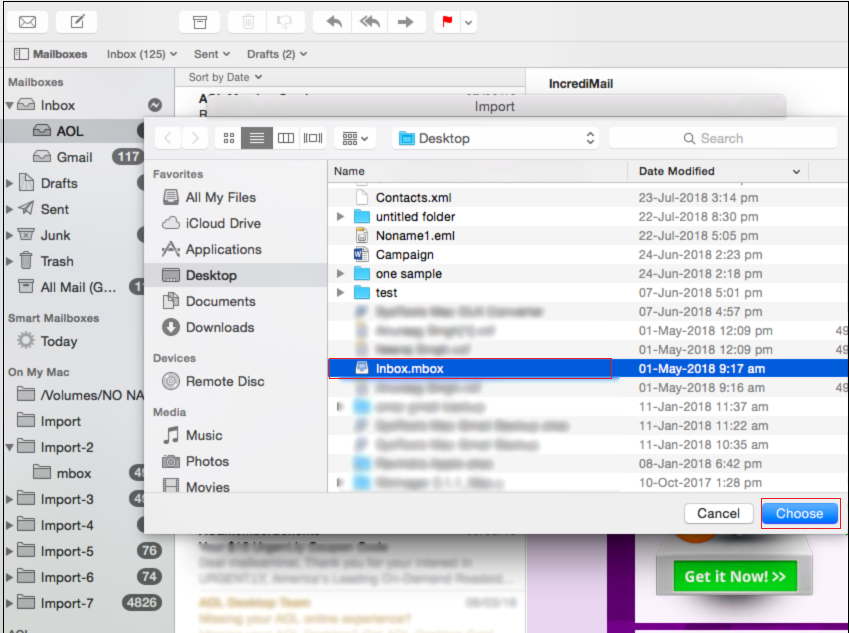 The data will be imported into a new mailbox with the name Import.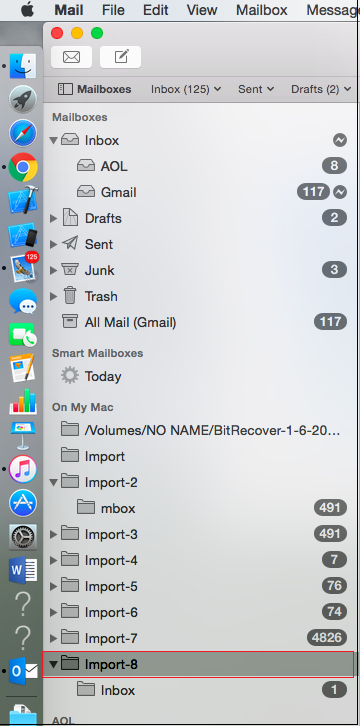 You can reorganize the messages by dragging the Import folder or the messages into an existing mailbox, then delete the Import mailbox.
Another import scenario: Import OLM to Apple Mail
Export Apple Mail to MBOX on Mac
The Mail app provides the option to export mailboxes to MBOX format. A mailbox is a folder that stores the email messages like Inbox, Sent, etc.
The process to export Mac mail to MBOX is:
Open the Mail app on your Mac OS.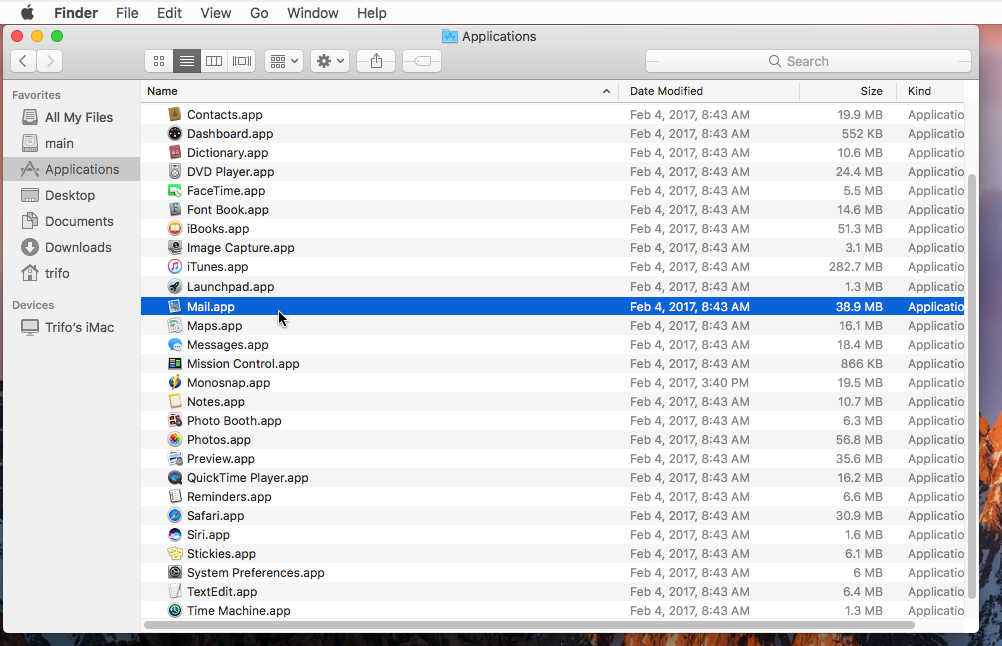 If you are exporting a single mailbox, simply right-click on the mailbox and select the Export Mailbox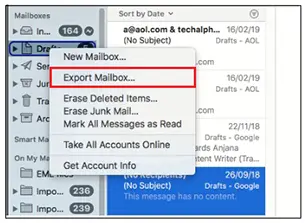 If you are exporting multiple mailboxes, simply select the mailboxes and go to the Mailbox menu, then select Export Mailbox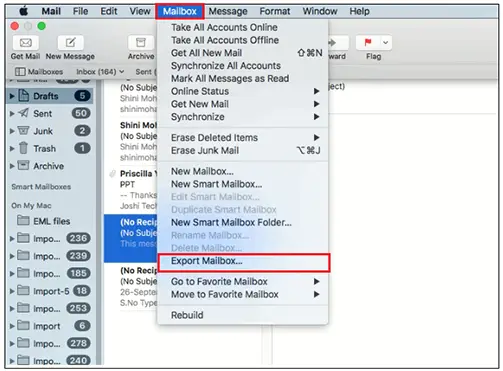 Select the destination folder to save the exported file(s) and click the Choose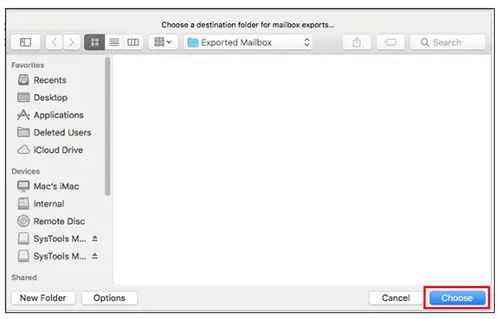 All the selected mailboxes are now exported to the MBOX files.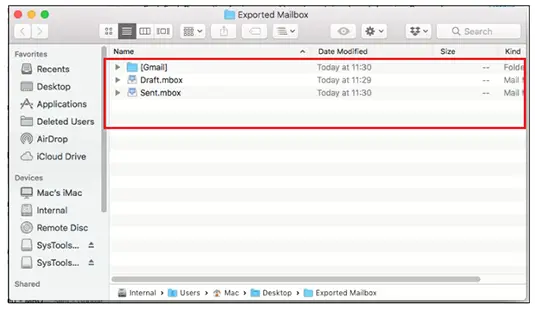 Do note that if you want to export only particular email messages from Apple Mail to MBOX, then you can move all these emails into a new empty mailbox. Then, follow the above steps for this mailbox. It will create an MBOX file containing all the moved emails.