How to Import AOL Contacts to Android Phone?
Looking for a way to import AOL Contacts to Android Phone? And if you've tried everything and still can't find a reliable and affordable solution. Then it's time to consider the best method. This article will tell you all the ways to transfer AOL contacts to mobile phones. So keep reading this article.
AOL Mail is a free email service from America Online Company. This email service provides all the services like managing emails, contacts, notes, etc. At its inception, the service was known as AIM Mail, where AIM stands for AOL Instant Messenger. However, in 2015, Verizon acquired AOL, discontinued Messenger service, and rebranded AOL as AOL Mail.
There are several reasons to export AOL contacts to Mobile. You must back up your phone contacts. Or you want to sync it with your Android phone. But most of us don't find the right way to save all AOL contacts in Android format.
Why Choose to Import AOL Contacts to Android Phone?
Most of us are familiar with the popular AOL Mail messaging platform. Users send and receive messages, contacts, photos, videos, etc. via email. However, there are still many applications, like Whatsapp, that are only available for Android phones. Therefore, many users are looking for a solution to import AOL contacts to his Android phone. You can find it in user query:
"Hello, I have been using an AOL account for the past few years and I keep a lot of emails, contacts and some addresses. So I tried to connect this account to my phone, but unfortunately I got an error message: We want to import AOL contacts to WhatsApp, Line, Snapchat, Telegram, Viber, etc. Does anyone know how to sync AOL contacts with my mobile device?".
Technique to Transfer Contacts from AOL to Smartphone
To do this, you will need to proceed through the following three easy stages:
Let's now try to explain each phase in detail by providing the necessary processes.
Export AOL Contacts to CSV Format
First, Open your AOL Mail Account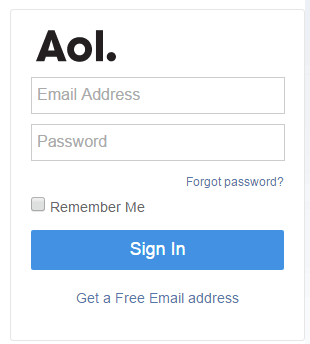 Choose the Contacts option.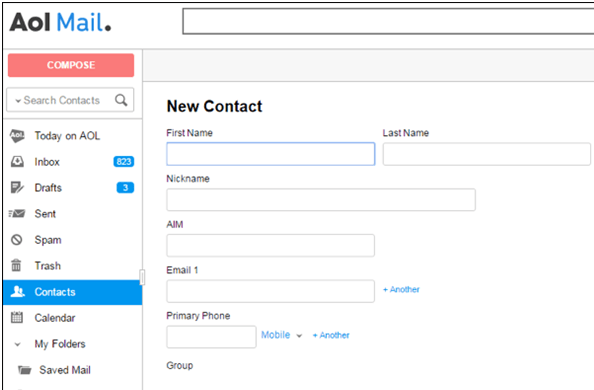 Then click on the top bar to open another menu. Select the desired Export Options here.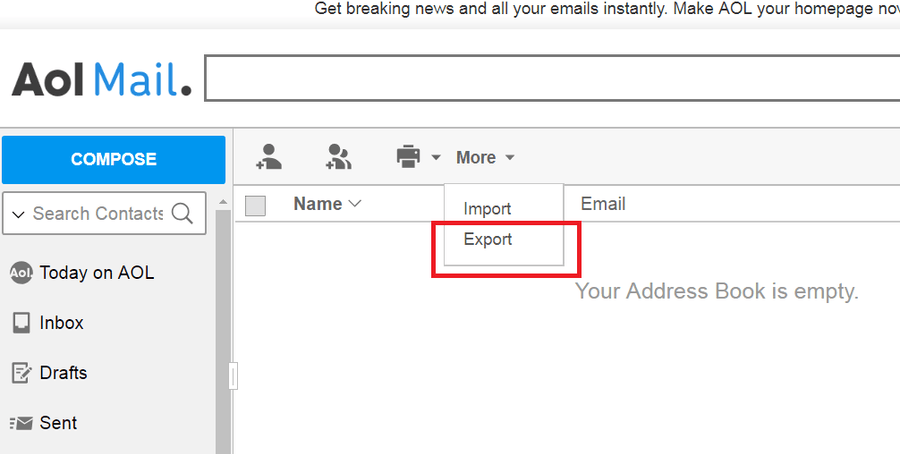 This solution offers several file types, but here we need to select the CSV option.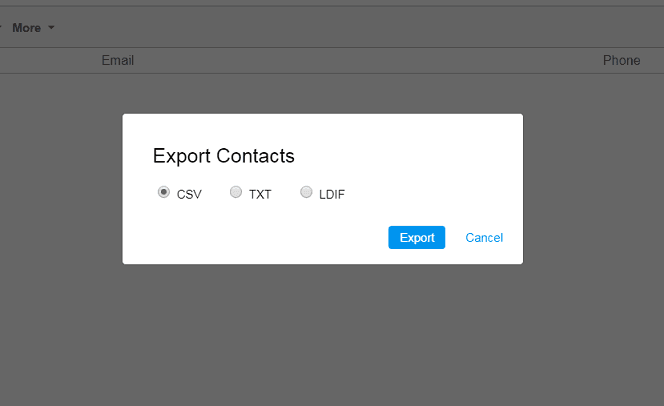 Then select the resulting location path to export all contacts from AOL Mail to your computer.
Automatic Solution to Import AOL Contacts to Android Phone
Best Expert Suggested Software can help you if you need it. This program lets you convert multiple CSV to vCard at the same time. It makes the process of importing the generated vCard file to your Android phone much easier.
With this program, you can import an unlimited number of contacts into one account without any problems. Apart from that, this excellent program is packed with many other great features. This is a task that can be easily completed by following a few simple steps.
First, Install the Application on your Windows or Mac machine.
In the Browse Option, select your exported CSV contacts file.
You can manage your contact fields with various mapping options.
This solution also offers multiple vCard Version options for different platforms.
Sets the location path where the generated Android contacts files are saved.
Hit the Convert button to start converting contacts to vCard format.
Import Resultant vCard Contacts File to Android Phone
After you get the mobile contacts vCard file, move the converted file to your phone's local storage. This can be done using data lines or any transmission medium.
First, Open the contacts, address book or phone book on your Android phone. Pick the More Tab.
Then go to settings from your contact list (address book).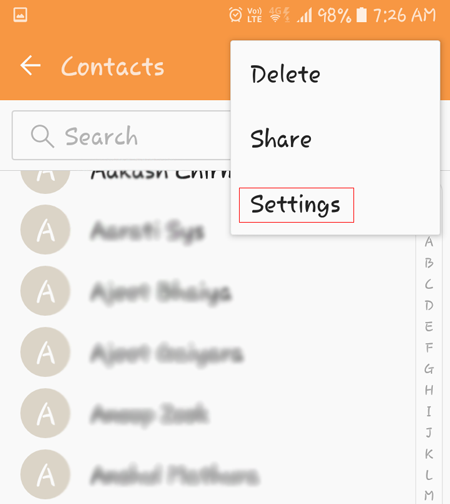 Here, Select the option to Import/Export Contacts from your Android phone.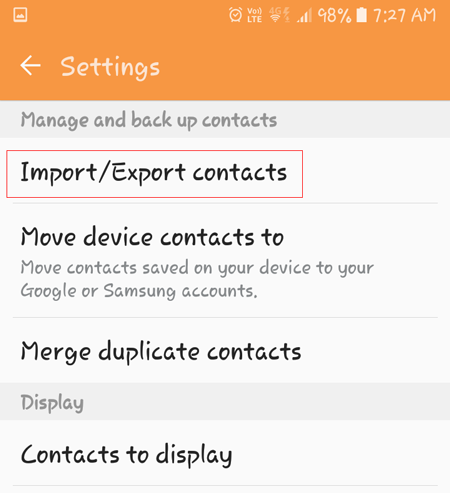 Click the Import button to transfer Excel contacts to Android. This allows you to import a vCard file from your local storage to your Android device's contacts.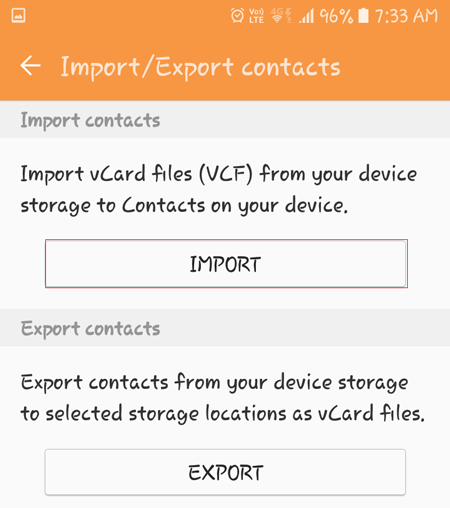 Now you will see an option to import your contacts. Select your Device Storage Option here to import vCard contacts to Android.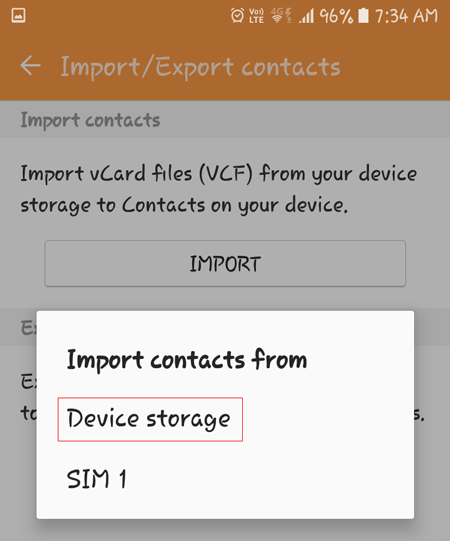 Android will ask you to save your contacts on your device, Google account or Android mobile account. Select your Device here.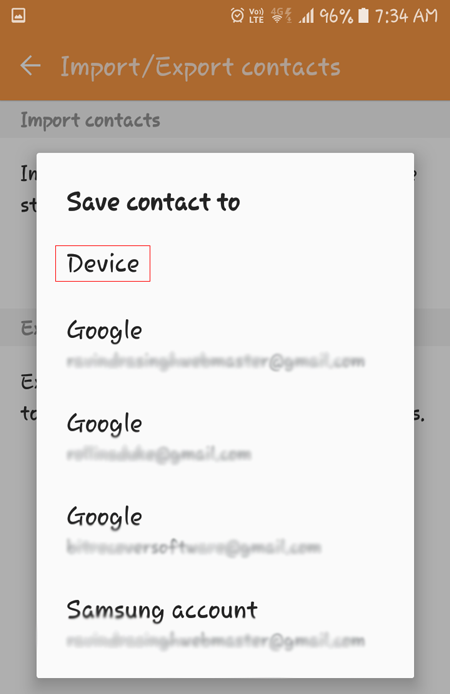 This will find the VCF and import it to your Android device's storage. Within a few seconds, the process of importing AOL contacts to Android will be completed.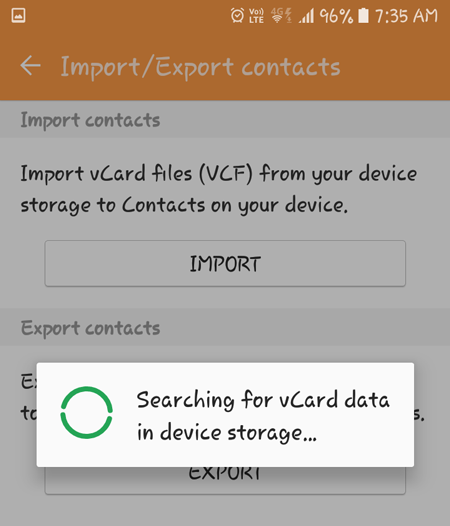 Conclusion
We know people import AOL contacts to Android Phone for various reasons. This topic has already been discussed in today's article. Here we present the most efficient way to do the job. The given software is absolutely safe and secure. It allows users to import contacts from AOL to Android without losing any information.