How to Quickly Import Gmail Calendar to Outlook in Few Steps?
In this blog, we will provide an easy to import Gmail Calendar to Outlook. You need not worry about re-entering all your appointments and task again in your Outlook account. Simply transfer calendars from your Gmail account and import it into the Outlook account.
Several Gmail users prefer to use desktop Outlook email clients also for Offline access to Gmail emails. By synchronizing, Gmail account with Outlook, any user can access their Gmail emails in MS Outlook. However, this method doesn't transfer calendar from Gmail to Outlook. Therefore, you need to specifically export Gmail calendar and then import it into MS Outlook.
Methods to Import Gmail Calendar to Outlook in Simplest Way
Generally, there are two ways using which once can move their Gmail calendars into MS Outlook. Either directly export Gmail calendar in Outlook PST format Or first export in ICS format and then import it into Outlook. Both the process is quite easy and have their own advantage over another. You can see both processes and choose the most efficient one for yourself.
#1 Directly Export Gmail Calendar in PST Format & Import to Outlook
The main benefit of this method is, it not only allows to import calendar data but also other necessary items such as contacts, emails. You can perform this operation using Gmail Export Utility. Such utility allows to transfer complete Gmail account data in Outlook PST format. Additionally, you can set filter for your calendar data also, to import calendars of particular year/month/day. And, with advance feature such as an Incremental option, you can import Gmail calendar to Outlook PST without duplicates.
Steps to Directly Transfer Calendar from Gmail to Outlook:
Step #1: Export Gmail Calendar
1. Click Download button and then Install Gmail Export Utility on your system.
Free Download
Gmail Backup Purchase
Now
2. Enter the Gmail account Id and password and proceed with the authentication method.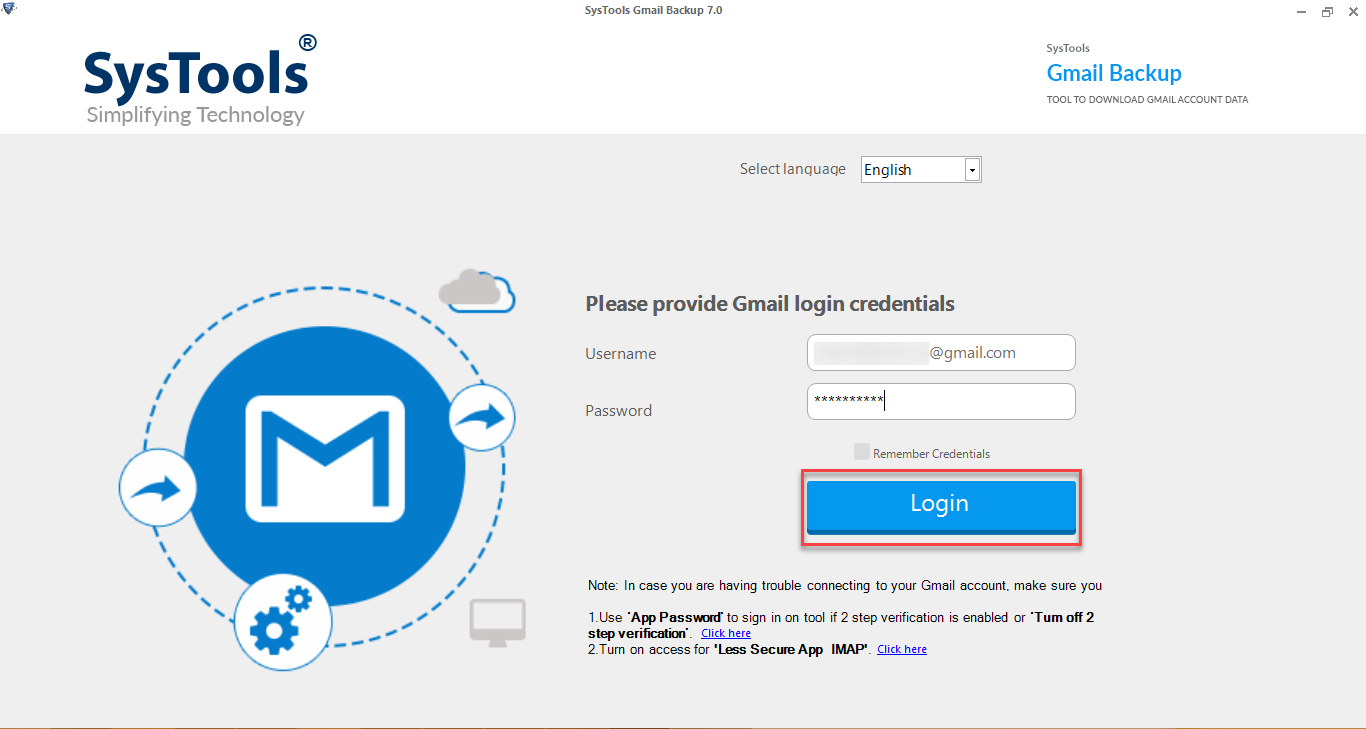 3. Choose the Gmail Category as "Calendar" (or any if required) & Set date-range filter.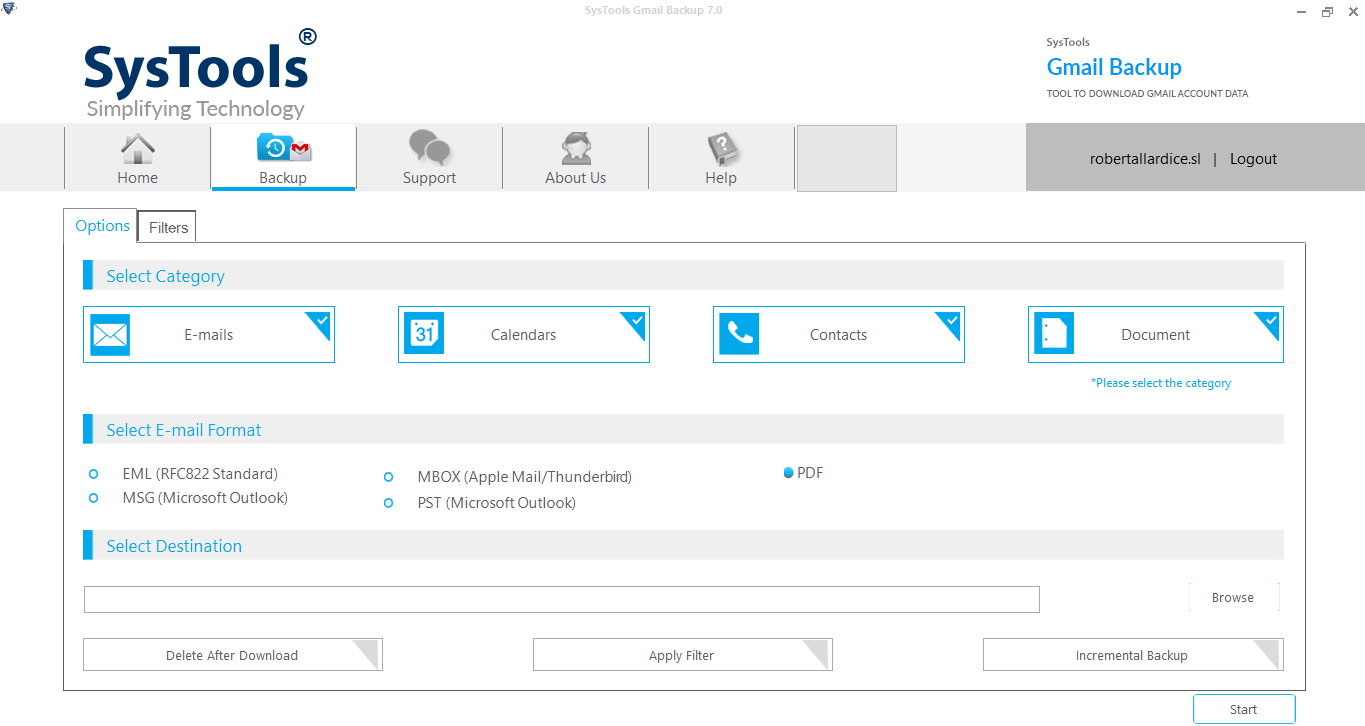 4. Select the email-format as "PST" file format and choose the destination location.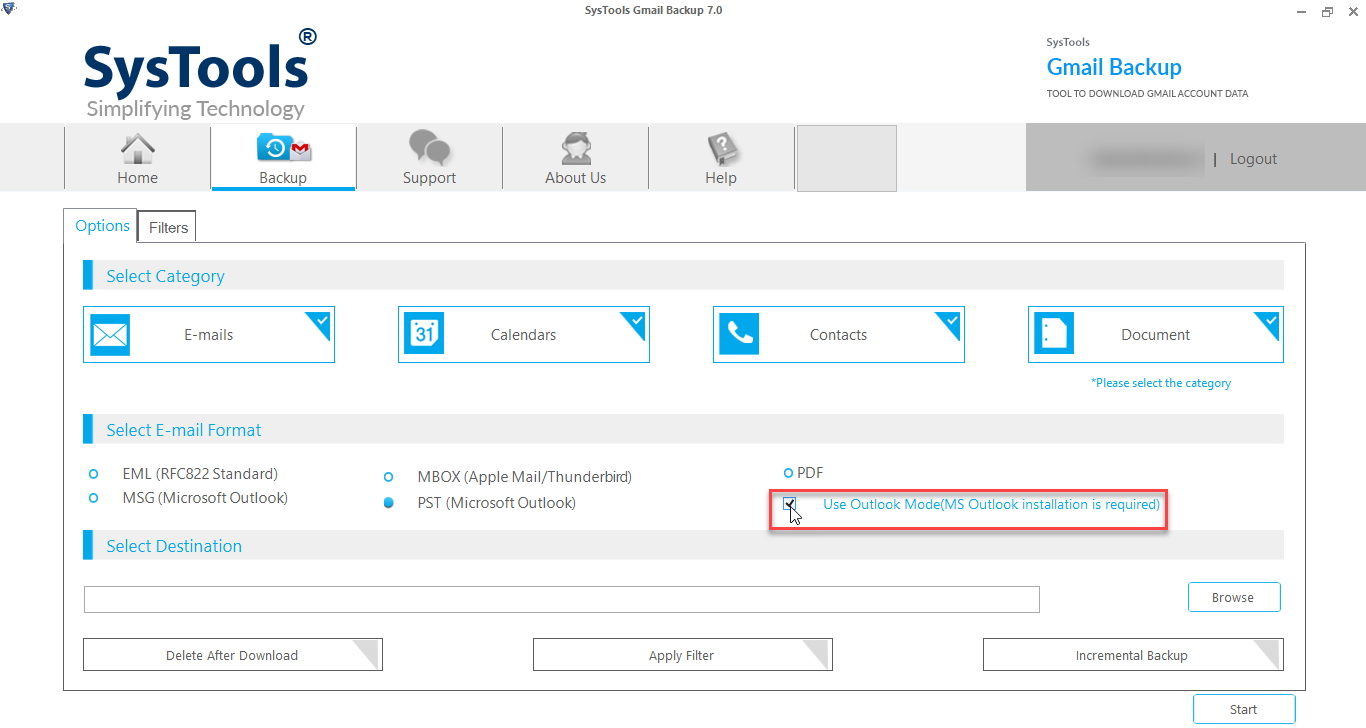 5. Click on the Start button to initiate the transfer of Gmail calendar to Outlook PST.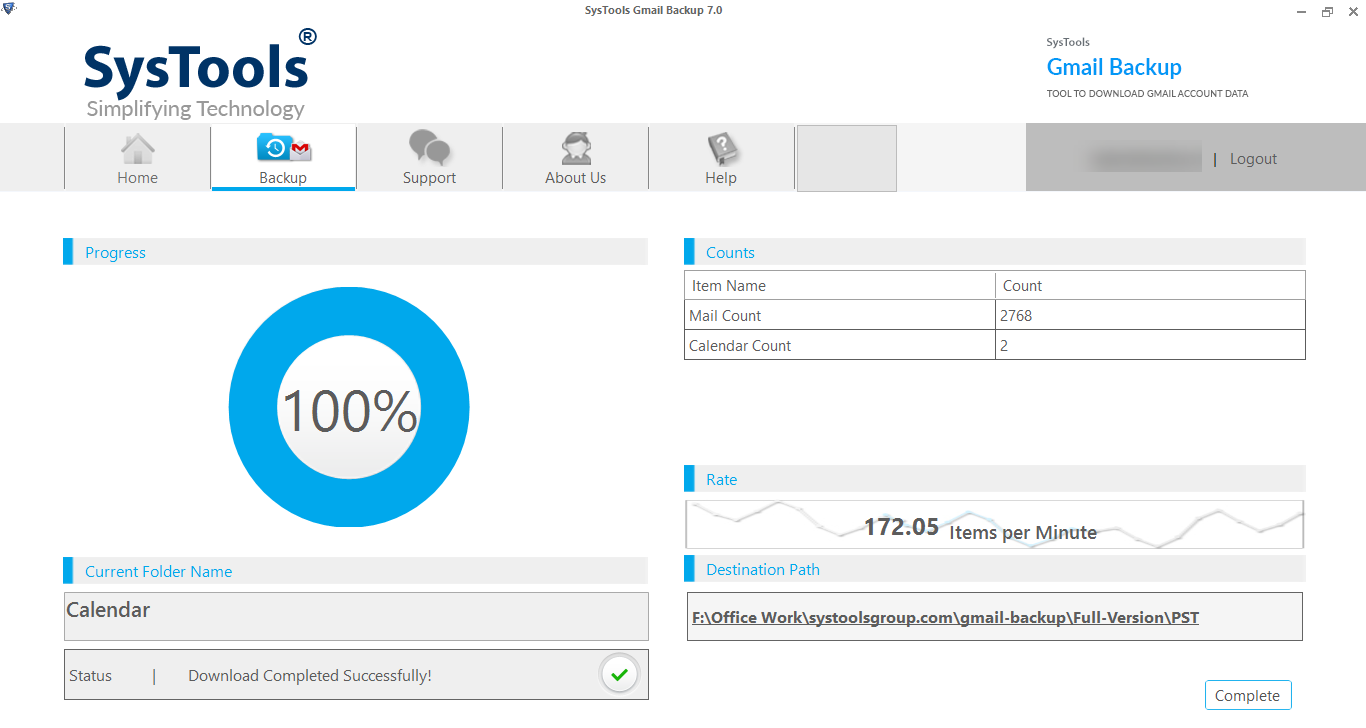 Step #2: Import Gmail Calendar to Outlook:
1. Open the MS Outlook application on your computer
2. Go to File tab, choose "Open" tab and then Import/Export
3. Now, choose "import from a program or file" option from the list.
4. In next window, select "Outlook data file (.pst)" option >> Next.
5. Browse the Gmail calendar containing PST file and click Next.
6. Choose the Outlook account Id to import the PST file >> Finish.
After this, all the Gmail calendars will be transferred to MS Outlook successfully. You can go to your Outlook account and check the calendar's data.
Special Note: If you want to import Gmail calendar to Outlook and also wish to share or access on desktop, then you can choose export format EML, MSG, MBOX, PDF format. All these formats will transfer Gmail calendar in ICS format on desktop. Later you can import these calendar into Outlook Application.
Also Read: How to Take Backup of Gmail Emails
#2: Transfer Gmail Calendars in ICS and Import in Outlook
Another way of import Gmail calendar in Outlook is by first exporting calendar files in ICS format and then import the ICS file into Outlook for offline access. Following are the easy steps to transfer calendar from Gmail to Outlook:
Step #1: Export Your Google Calendar Data
1. First, open your browser and go to https://calendar.google.com/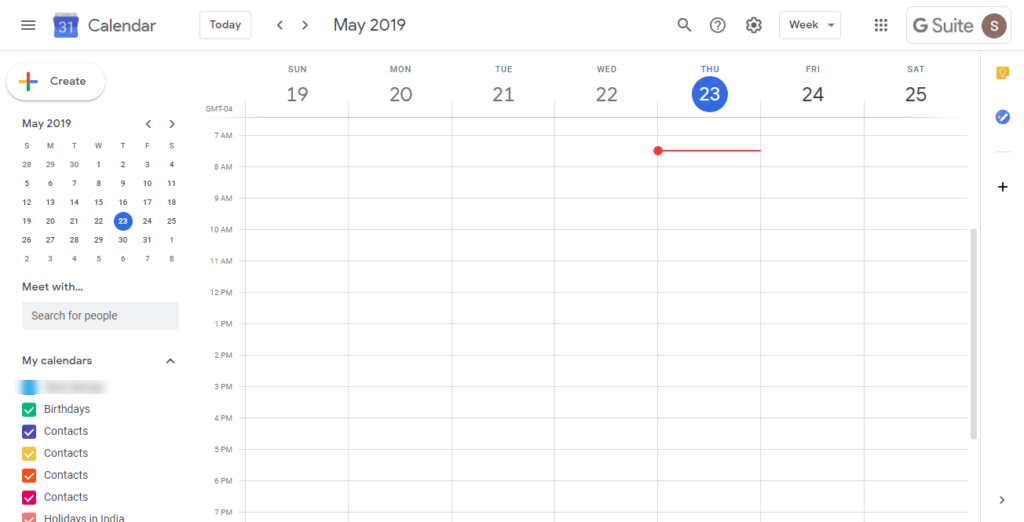 2. In the Google Calendar window, click on Gear icon at the top-right corner and click on Settings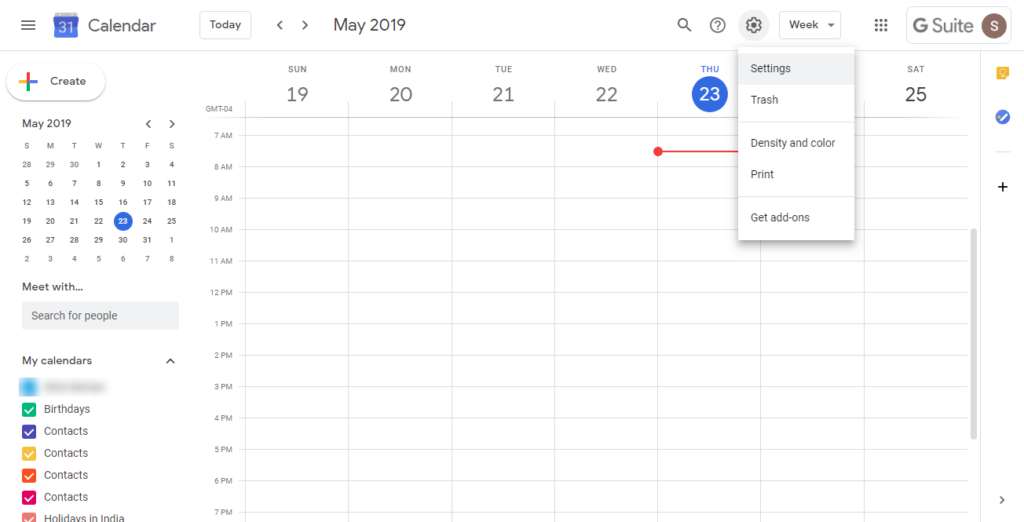 3. Now, click on Import/Export option for continue to transfer Gmail calendar to Outlook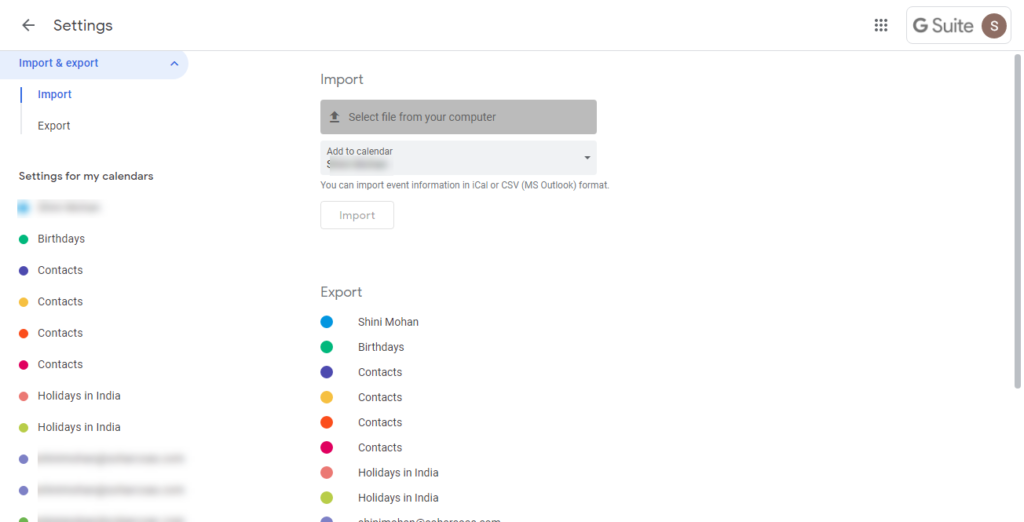 4. Go to Export tab, and choose the Calendar event type and click on export button.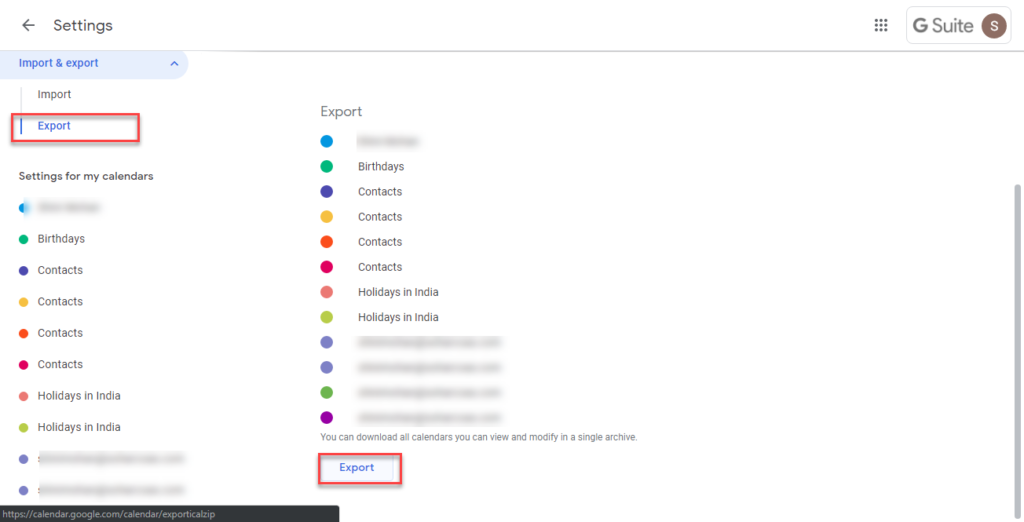 5. Google will take some time and will create a ZIP file containing all the calendar in Gmail account.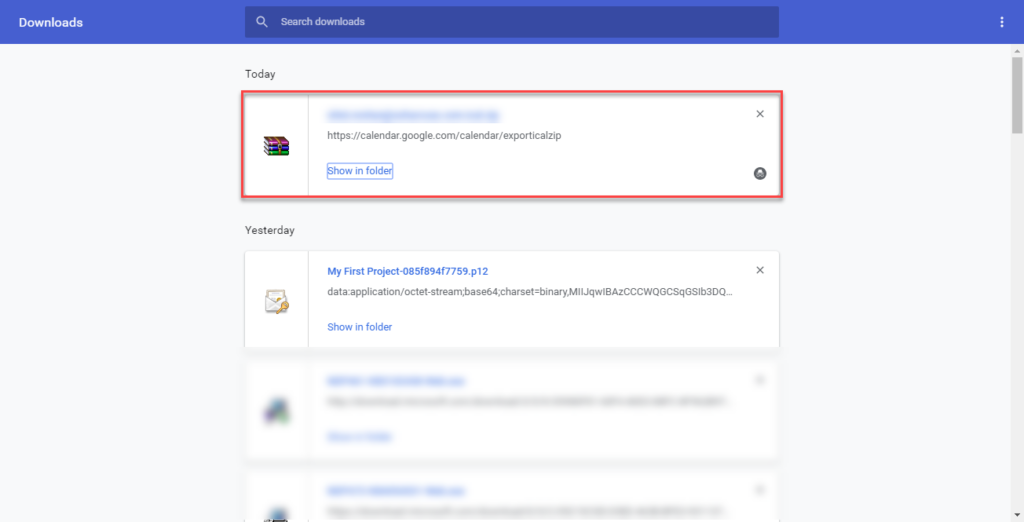 6. Unzip the downloaded zip file and extract the calendar from it.
Step #2: Move Calendars file into Outlook Account
Perform the following steps to import each Google calendar to Outlook:
1. Open MS Outlook (2013 | 2016 | 2019) on your machine
2. Go to File tab >> Open >> Import/Export
3. From Import and Export wizard, choose "import an iCalendar (.ics) or vCalendar (.vcs)" file.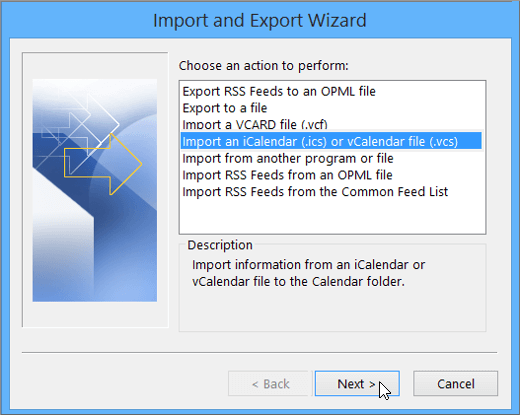 4. Browse the Gmail Calendar (.ics) file to import into Outlook
5. In the next pop-up window, click on the "Import" button.

6. Open the Calendar window in MS Outlook and you will see new calendar there.
Wrapping Up
You can choose any method explained in this blog to import Gmail calendar to Outlook. Both methods operate perfectly. If you wish to export a selective date-range calendar, other Gmail data proceed with method 1. Else, proceed with method 2 transfer calendar from Gmail to Outlook with filtering.