How to Print Outlook Contacts Without Data Loss
Raj
| Modified: September 13, 2021 |
Email Tips
| 4 Minutes Reading
Want to know how to print Outlook contacts? Looking for a reliable yet instant method for Outlook calendar printing but cannot find any? Read on this blog for a complete guide.
The main limitation of any computer-based technology is its over-dependency on the system. To access those technological innovations, one needs to have a fully functional computer, power connection, and in most cases, an Internet connection. If we take the example of Outlook, one will be unable to access Outlook if the Outlook encounters an error. A similar thing will happen if the computer fails to run due to a power cut or any other reason.
Having a printed copy of Outlook contacts can save your back in such cases. A printed copy makes the Address Book data portable and sharable. It can be carried anywhere and accessed without Outlook. So, it is advisable
Users Queries about How to Print Outlook Contacts in Forums
"My Outlook has stopped working and I am not in a position to fix it. For the time being, it would be extremely helpful if someone can guide me to get the hard copy of Outlook contacts. Please suggest how to print Outlo0ok contacts from PST file?"
"Due to random power cut, I am unable to access my Outlook contacts 24/7. But, I need the list of phone numbers from my Outlook contacts to call them. Therefore, I am planning to have e print copy of Outlook contacts so that I do not have to access Outlook time and again for calling. Can anyone help me with the process of printing Outlook contacts?"
Ways to Print Outlook Address Book with All Data Fields
There are different ways using which users can have their contacts from Outlook printed. In this section, both native and automated solutions will be explored.
Manual Method to Print Contacts from Outlook
When users have access to Outlook and they are looking for a free technique, the native option offered by Outlook is the most suitable one for them. T run this method, no additional utility is needed. Simply follow these steps and print Outlook contacts.
1. Launch Outlook and click on People section at the bottom of the page.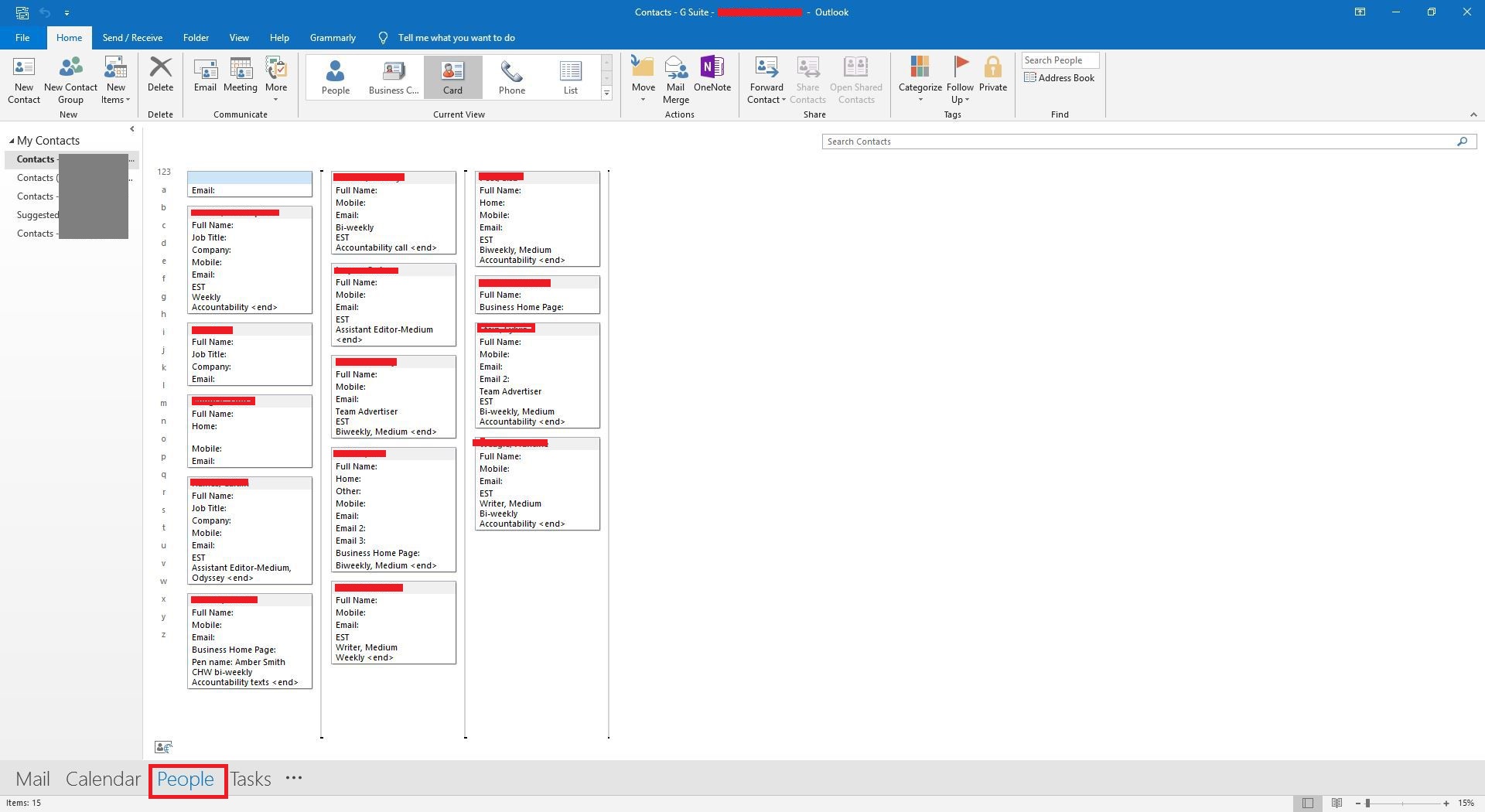 2. When the address book appears, select the necessary contacts for printing.
3. Users can also filter the contacts by selecting View tab, clicking on View Settings, and choose Filter. Select any category to filter the contacts that belongs to that criteria.
4. Select File > Print and then choose Print Options.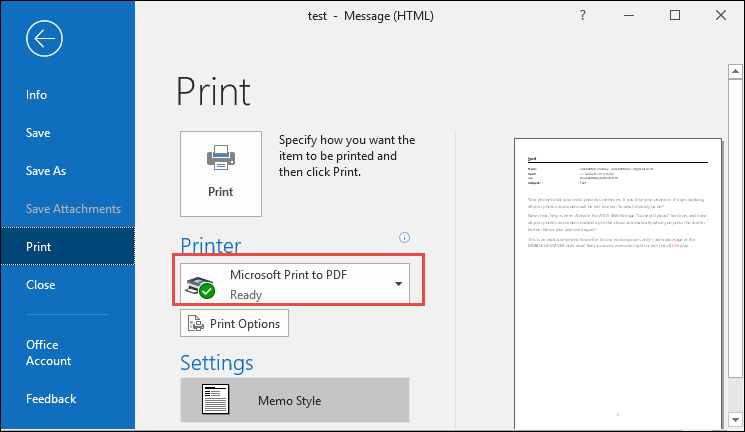 5. In the Settings section, choose Phone Directory Style, Card Style, Booklet Style, and Memo Style. In the display pane, users get to see how the contacts will look upon selecting each style.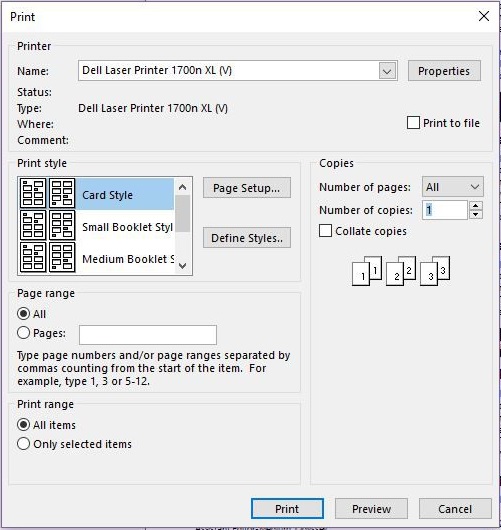 6. From the Print dialog box, users can choose page range, number of copies, paper size, font, etc.
7. Click on Print button to have the contacts in printed format.
How to Print Outlook Contacts using Contemporary Method
If someone finds this manual method to be lengthy or does not have Outlook access, they can choose PST to PDF Converter. This allows users the generate a PDF file from Outlook PST and print that file. The software has a simple interface that anyone can use without trouble. This software also involves less number of steps compared to the manual method.
1. Open the software and add Outlook PST file.
2. From the preview section, choose Contacts and select the required contacts.
3. Click on Export – > Adv. Settings for PDF file modification.
4. Click on Export button and save the data in PDF format.
5. Print Outlook contacts seamlessly from the PDF files.
Noteworthy Features of the Automated Software
The software has some added advantages that the manual technique, such as:
This tool is easy to use and takes less time to execute the Outlook contacts printing process.
The software does not need Outlook installation and can directly extract contacts from PST file.
Corrupted and damaged PST file is also supported in this application.
The automated tool can process contacts from multiple Outlook PST files of any size and version.
Besides Contacts, it can also convert Outlook email to PDF without any type of data loss or error.
Final Words
Having the Outlook contacts data in hard copy will prove to be useful when users cannot access Outlook. Therefore, knowing how to print Outlook emails helps users to a great extent. This blog described how to print Outlook contacts in a detailed manner. By following the complete step-by-step methods described in this blog, users can seamlessly perform Outlook contacts extraction from Outlook or PST file. Both methods are reliable for their respective situations and users should decide which one to follow depending on their necessity.