Microsoft Office 365 Tenant to Tenant Migration Step By Step Guide
This article will guide you on "How to perform Office 365 tenant to tenant migration?" in a business-merge scenario. If you have two or more O365 tenants and you face difficulties to manage these. Go through the whole writeup to learn the modern and reliable way to do this task.
Before getting into the migration process, let's have a quick glance at the user's query to clear the real-life scenarios –  
Query:-
"We are having multiple Office 365 tenants, due to manageability issues we want to merge O365 tenants. But we want to migrate o365 tenant to another on the priority basis. So I want to know without any manual solution can we perform this operation? I am looking for any tried and tested reliable solution. Please suggest, thanks"
Emails data or mailbox migration is the primary concern of organizations in merge & acquisition scenarios. But users also want manual methods to do this task, so we have to understand there is no manual method is available to do this task.
Microsoft also suggests users to use automated professional software to migrate Office 365 tenants.
So, without any further I do, Let's start the procedure for the same operation.
Steps to Perform Office 365 (Microsoft 365) Tenant to Tenant Migration
As we know that performing this operation manually is quite a tedious and technical operation. Therefore we suggest you SysTools Office 365 to Office 365 migration tool. This tool is one of the best migration tool for various kinds of data transfer operations in O365 with maximum data security and integrity.
This software provides all advanced features that will help you in the migration process. Some highlighted features of this tool are given below :-
1. Migrate emails, contacts, calendars, documents from One Office 365 tenant to another.
2. Capable to move Office 365 domain users data.
3. Date-based filter option to migrate selective data from Office 365 accounts.
4. Support to set account-based priority migration.
5. Delta migration option to migrate newly arrived data.
6. Provides users mapping options (import CSV to create mapping).
7. Three options for Re-Run migration.
8. Support multiple project migration.
Let's start the data transition operation with the help of this software…
Migrating from One O365 Tenant to Another – Step by Step Process
Before starting the migration by using the tool, you have to do some necessary steps:-
1: Prepare Office 365 source, destination tenant.
2: Create a project from Microsoft Azure, enable permissions & generate Application ID.
3: Activate software to perform the entire Office 365 tenant data.
Now, we are ready to migrate mailboxes from one office 365 tenant to another Office 365. Follow the given steps: –
1 – Start the software >> select Office 365 as the source, destination. Then check email, contact, calendar, document.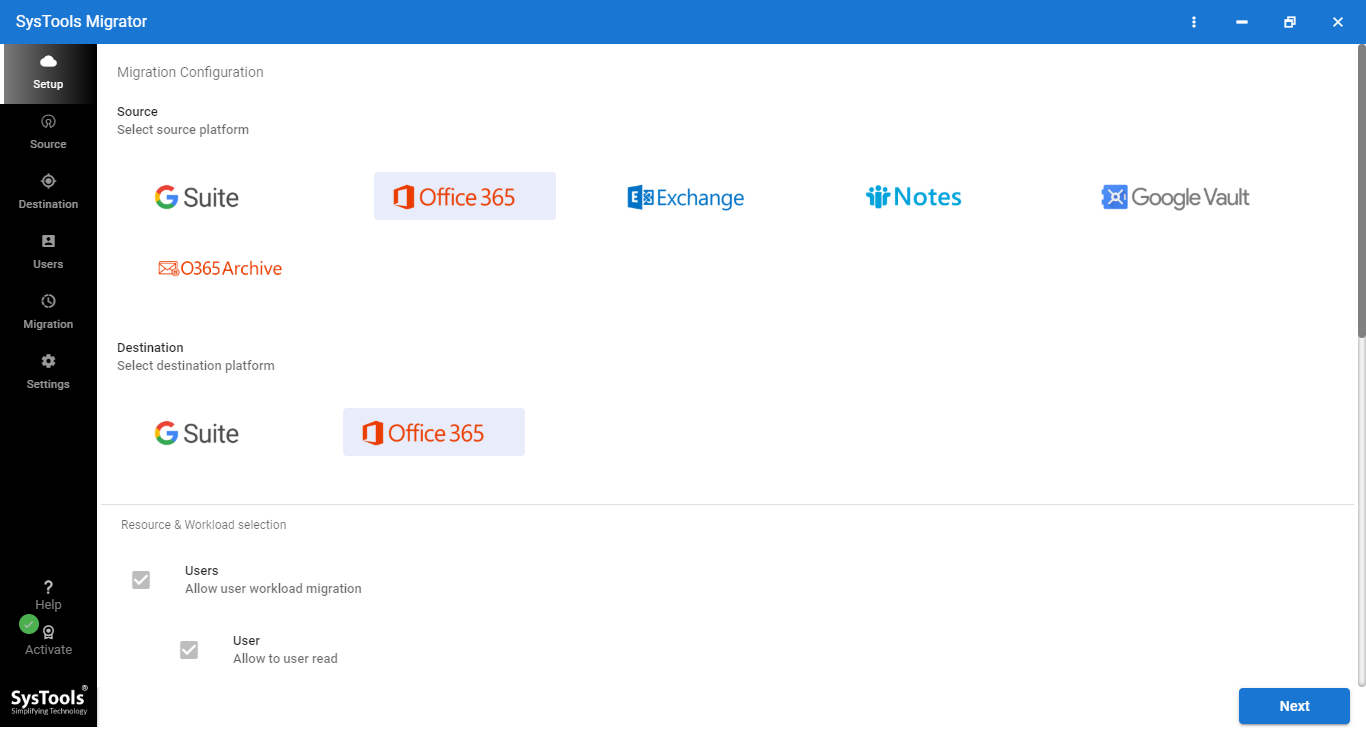 2 – Enable Migrate document permission, Use Group Mapping. It also provides a Date Based filter option. Click on Next to perform Office 365 tenant to tenant migration.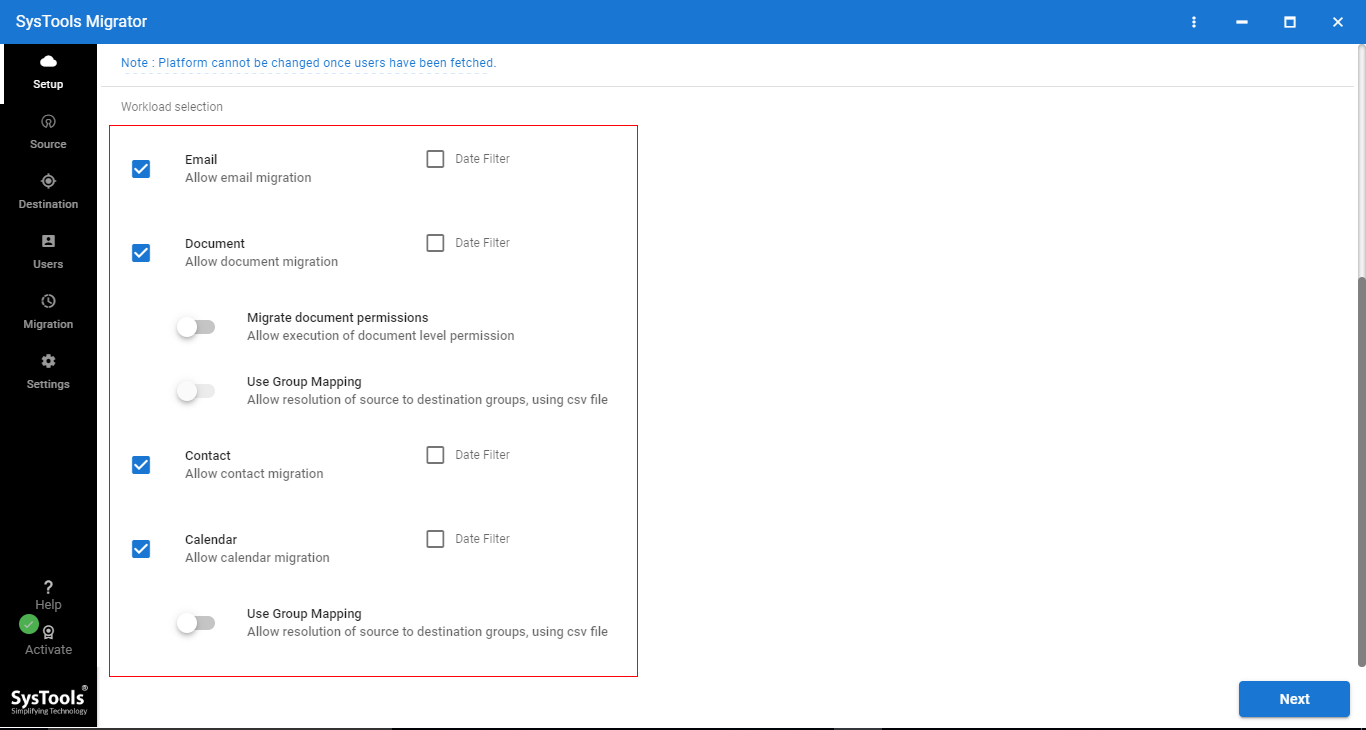 3 – Now, login Office 365 source tenant with Application ID & Admin ID. Click on Validate then click on Next.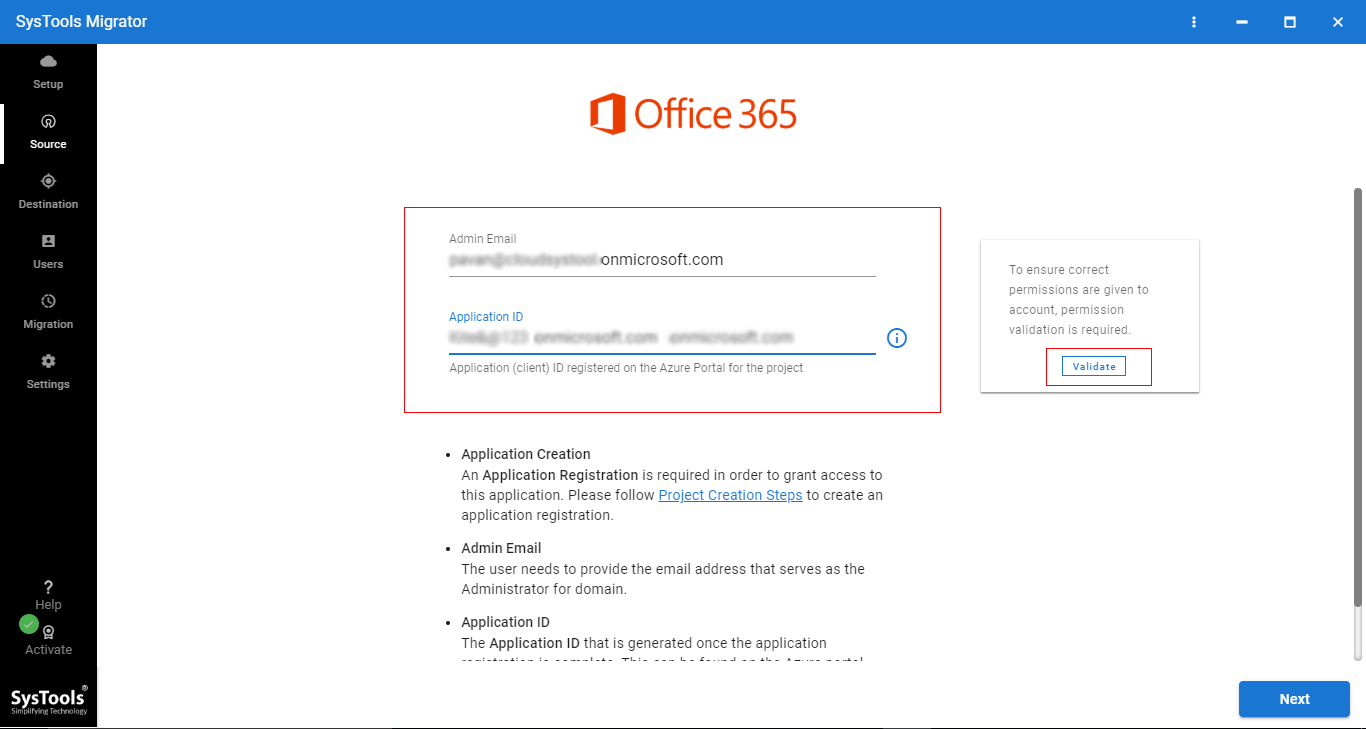 4 – After that, login in destination tenant with Application ID & destination Admin ID and Validate permission. Click on Next to migrate o365 tenant to another.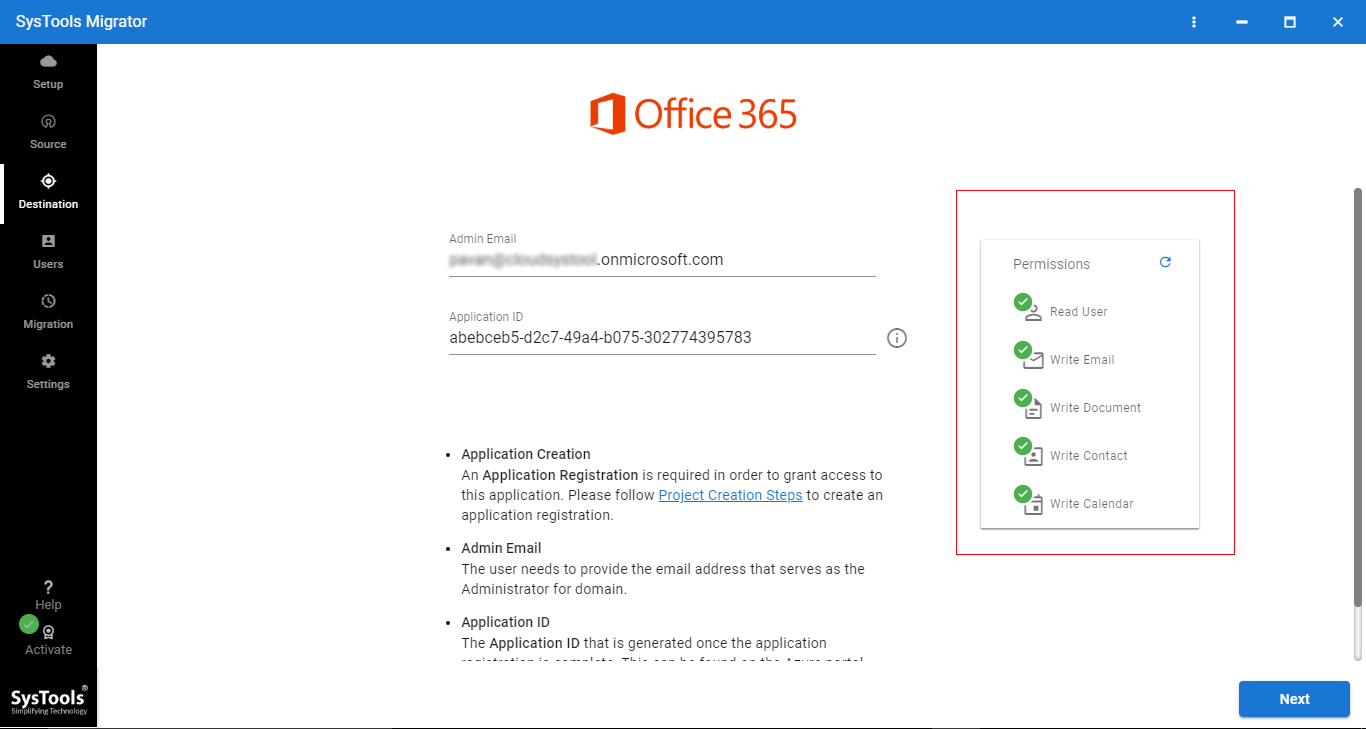 5 –  Now, Click on Download Template (CSV file). Enter Office 365 source & destination users ID (in between you will migrate data) in CSV file.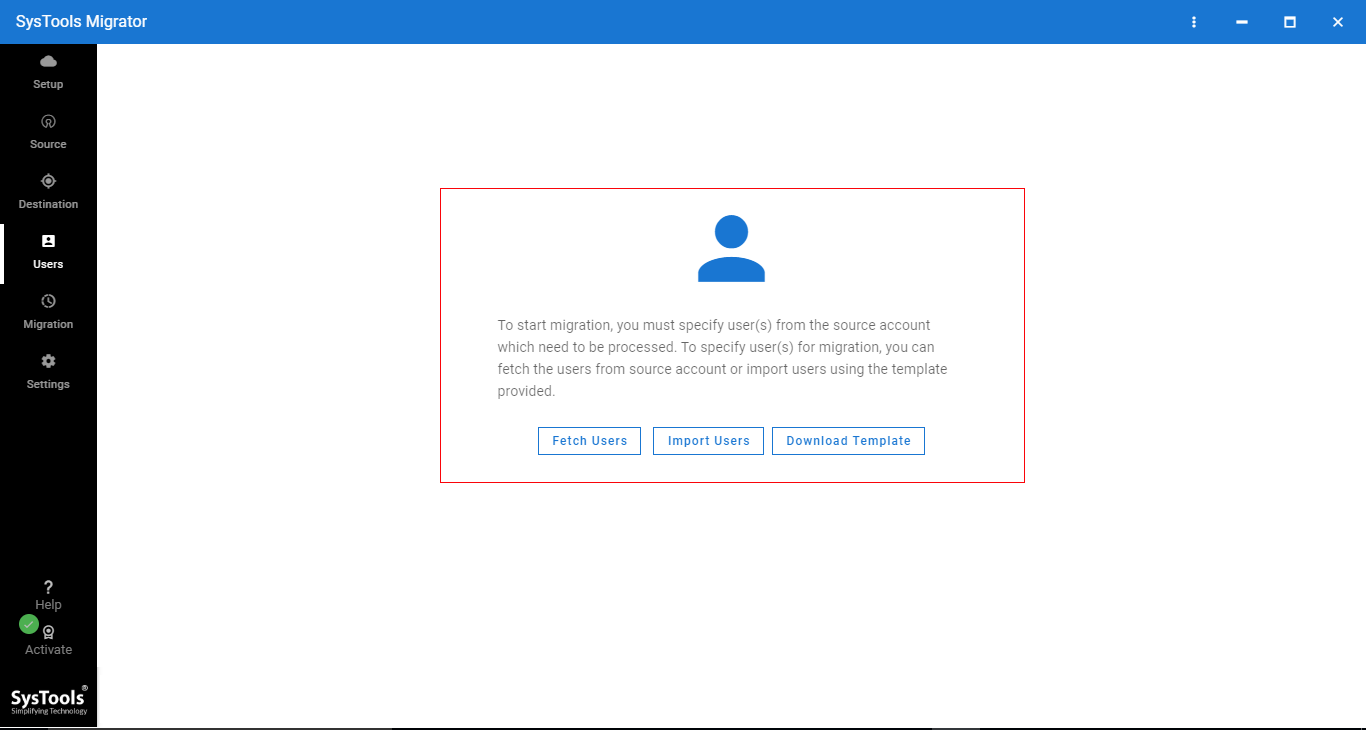 6 – Upload CSV file in the software.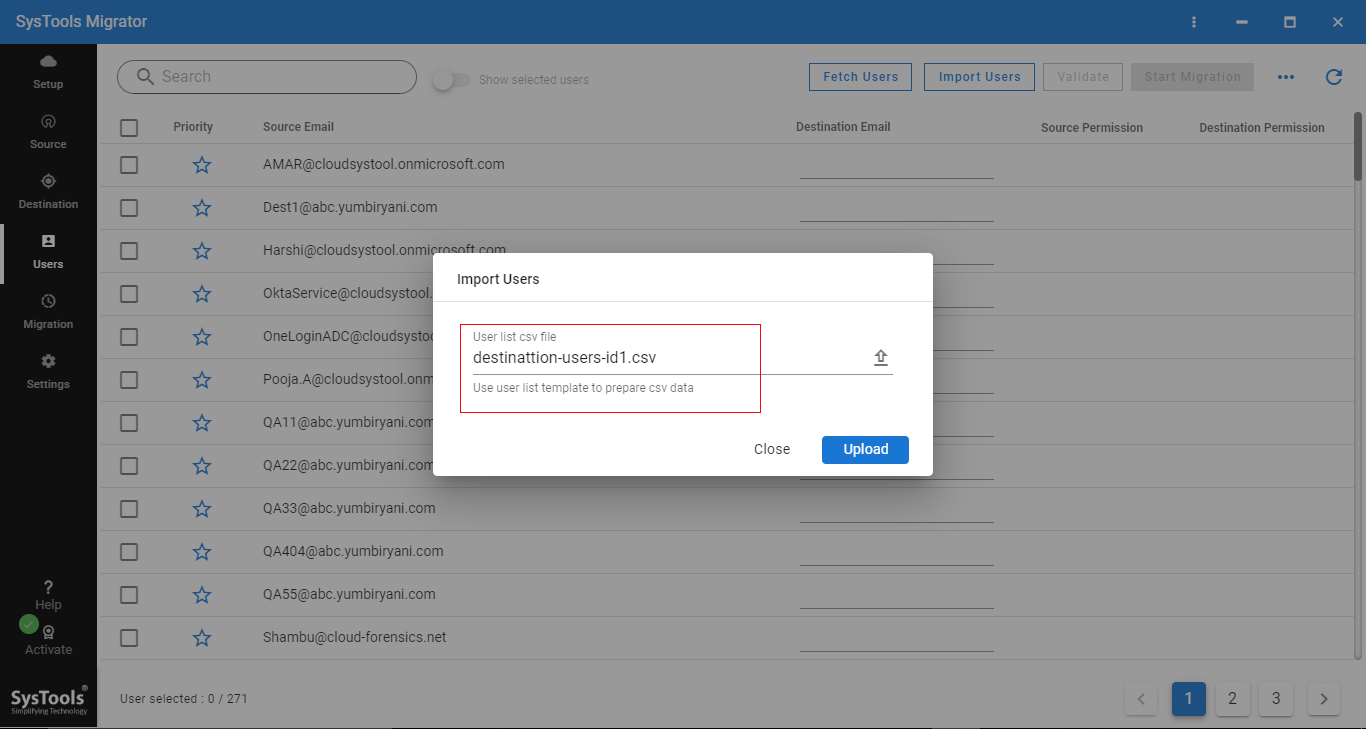 7 – Now, you need to validate the permission, click on Validate to transfer Office 365 tenant.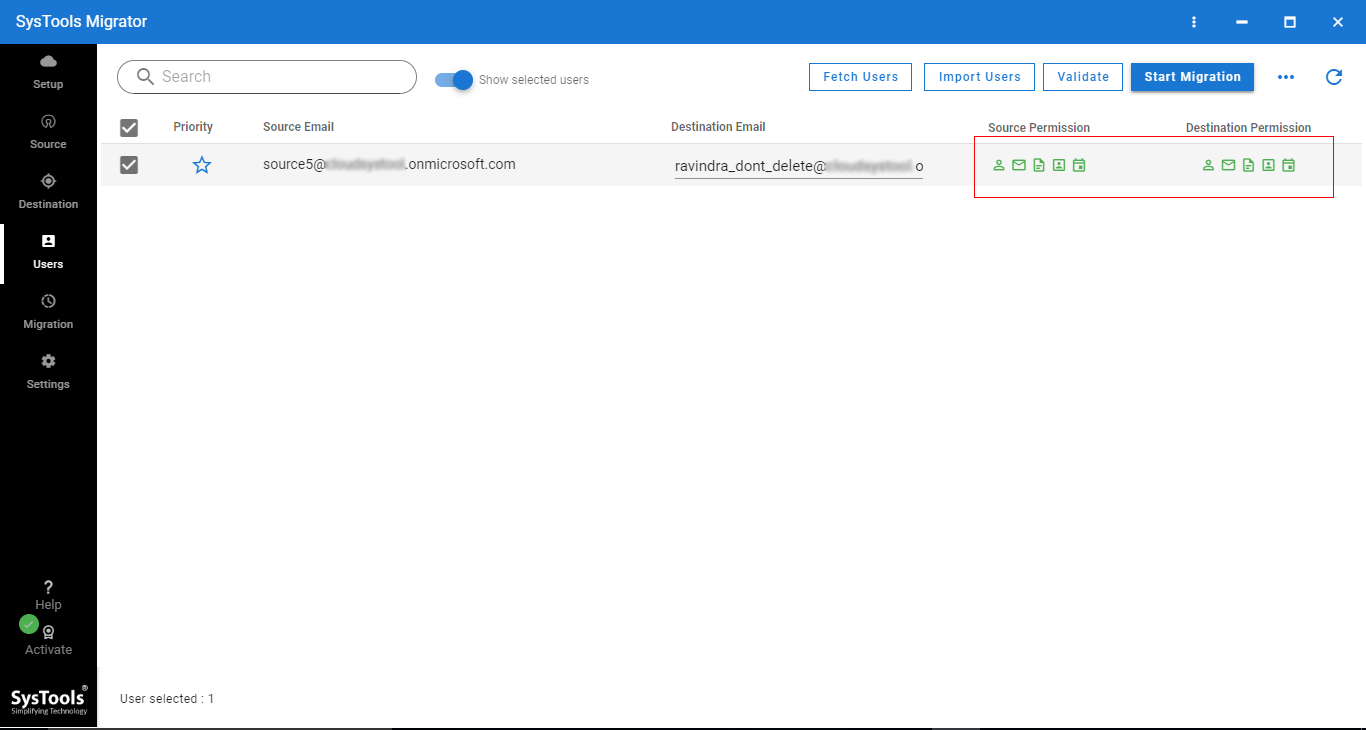 8 – After that, click on Start Migration to perform tenant to tenant migration within O365.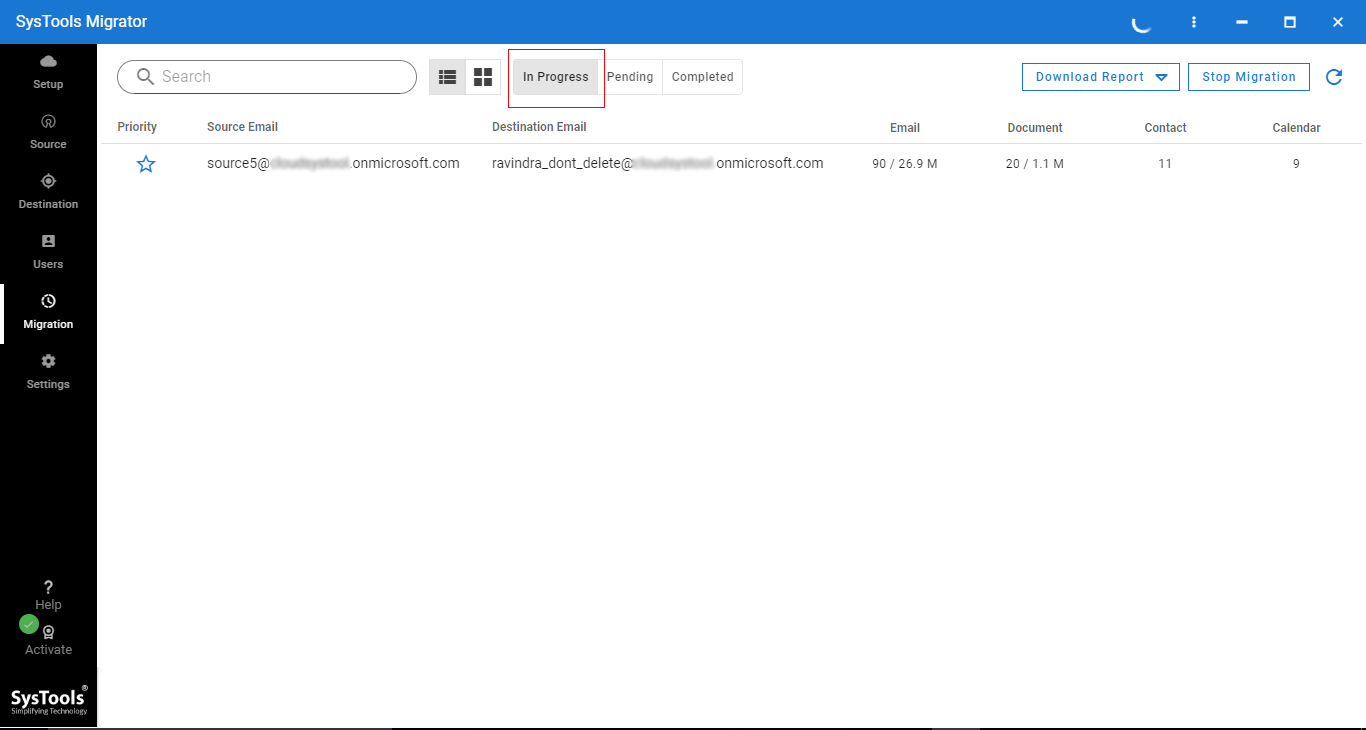 Conclusion
Migrating from one O365 tenant to another is not a complicated task, we can easily perform it, but we need reliable software. In the above article, we have explained a step-by-step solution to simplify this technical task. It will defiantly help you to perform this task with maximum data security and integrity.