How to Delete Large Gmail Attachments in Bulk? Free Up Storage Space
Summary: The motive of this blog is to help users learn how to delete large Gmail attachments in bulk. We will be explaining various methods to allow users to get rid of attachments that are taking up a lot of space in the mailbox. Stick to the end of the blog to learn all the useful techniques.
As known, Google offers about 15GB of storage space on the Google Drive which is enough for digital space. Yet, Google Drive, Google Photos, and Gmail share this space which in turn, becomes less and is not that roomy making users to learn the solutions to delete large attachments from Gmail. This space includes various files such as:
PDF files, videos, and images in My Drive
Trash Items
Google Photos
Emails and attachments
Since, this space is filled quickly, users try to get rid of these attachments so that some of the storage space is saved for future emails. This, or you can purchase more storage space by paying a certain amount. Now, we will move towards the solutions that can help you to remove the attachments to be able to free up some space.
Let's get started!
What Solutions Answer How to Delete Large Gmail Attachments in Bulk?
There are 3 solutions that you can undergo that will be explained in the upcoming sections. Here, we will be discussing a little about the methods so that you have a clue on which one is suitable for your situation. Find these below:
The first method is an expert-recommended solution which will take a backup of your data and delete the backed up emails from your server to save up space.
In the second solution, we will explain how you can delete large attachments from Gmail for a few or all of the emails that you receive as promotions.
These methods will make sure that all the emails that you want are deleted from your mailbox so as to regain the space.
Moving on to the working of these solutions.
Which is the Expert-Recommended Solution to Take Backup and Delete Attachments?
Since we are going to delete some data from the Gmail account, it is suggested that you always take a backup of your data. Why? It is to make sure that when you finally learn how to delete large Gmail attachments in bulk, if anything important that you do not want to lose is gone, you can retrieve it or save as backup. This is essential as when it comes to deleting files in bulk, there is always some important data which is lost along with it.
For this, you need to download the Gmail Backup Tool which has the capability to backup data from the mailbox into various file formats such as EML, PST, MSG, and MBOX. You can easily download the attachments like Google Docs, Spreadsheets, Slides, Images, Videos, etc.
The best functionality that this tool offers is the Delete After Download option. The data that you have taken backup of will be deleted after saving it from the mailbox to retain the server space. Let's get through the working guide of this tool.
How Does the Software Help to Delete Large Attachments from Gmail?
1. Launch the tool and enter the sign in credentials in the required fields. Hit Login button.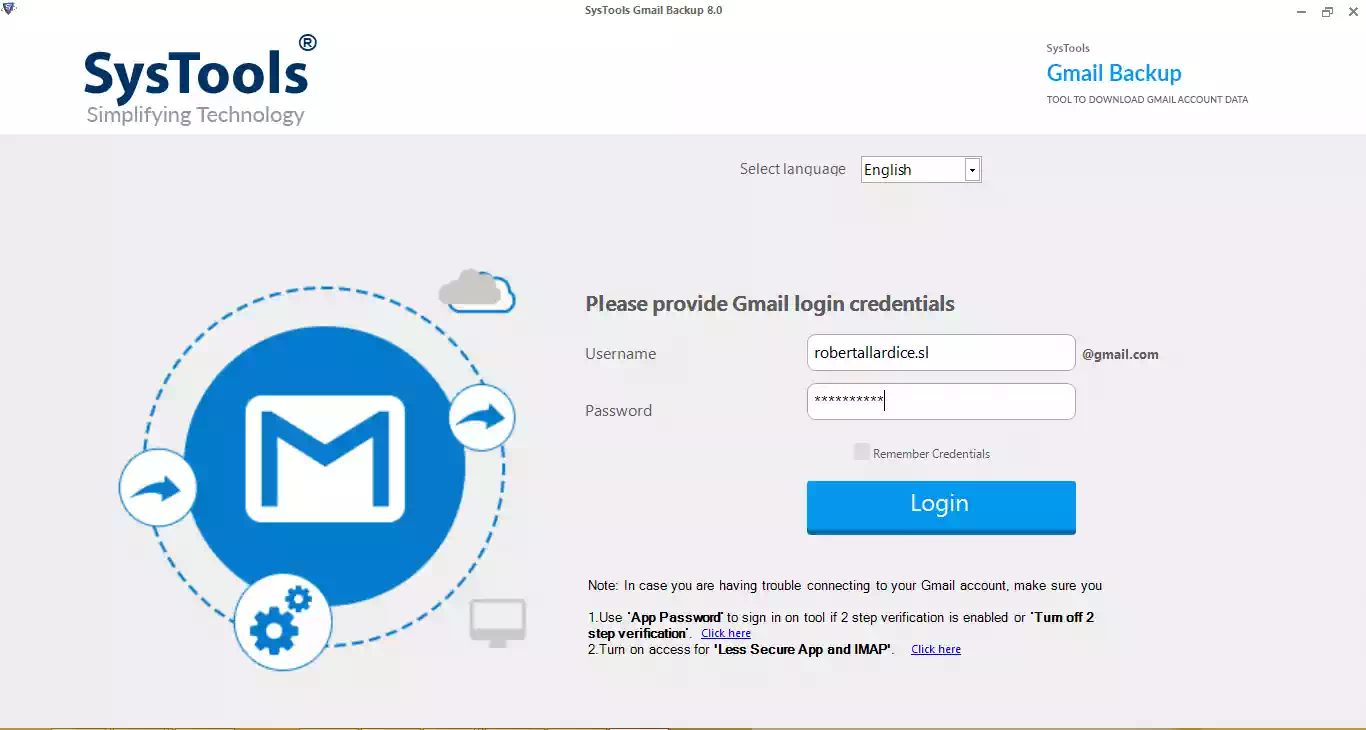 2. Choose the radio button beside PDF format and click on the Browse button to set a destination path.
3. Select the Delete After Download option and click on Yes when prompted with a warning.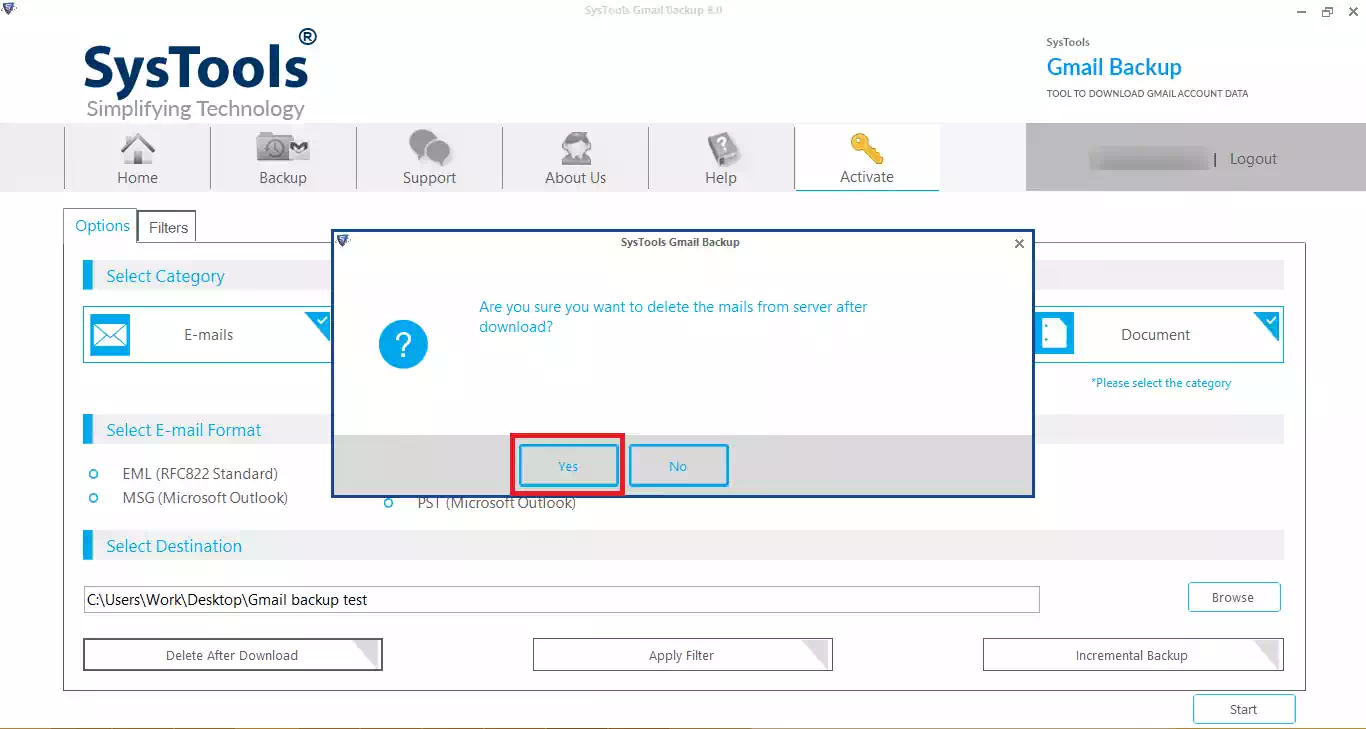 4. Hit the Apply Filter option to set date and category filters to selectively export data.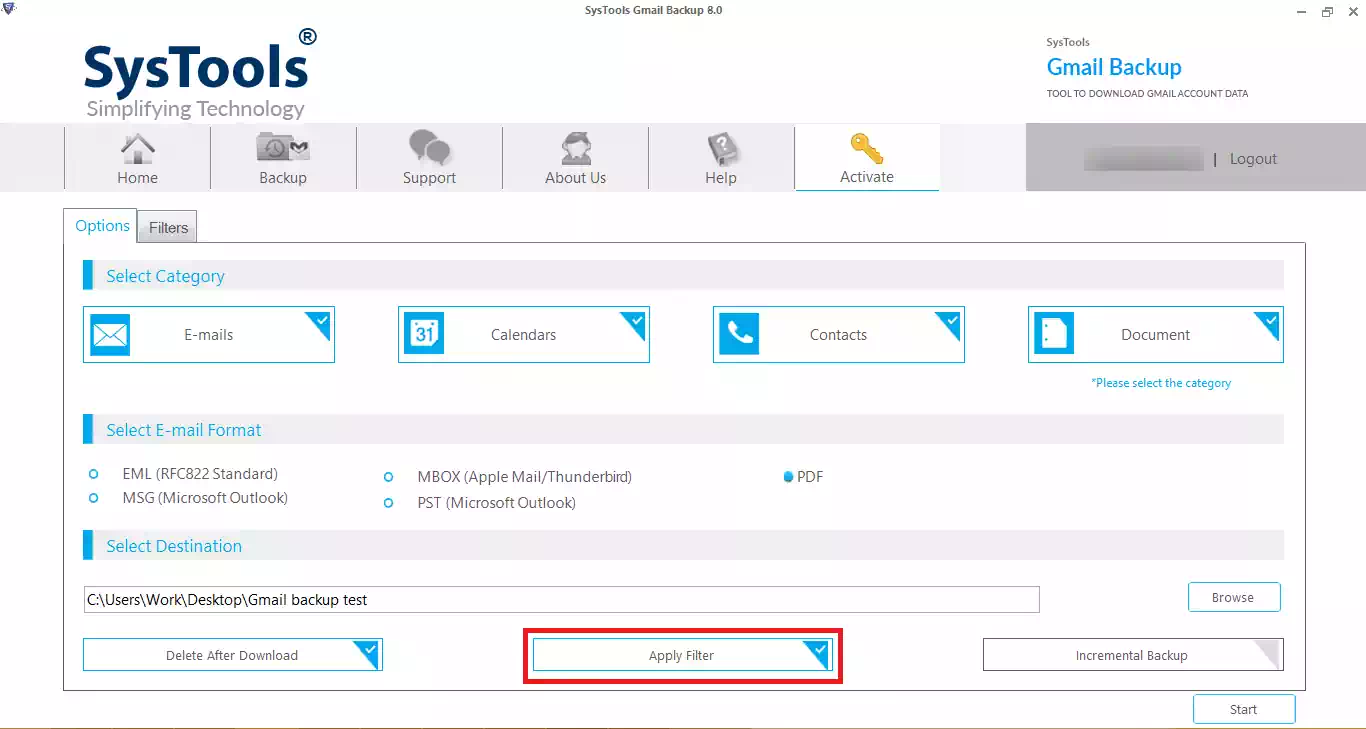 5. After all that is done, hit the Start button to initiate the backup process.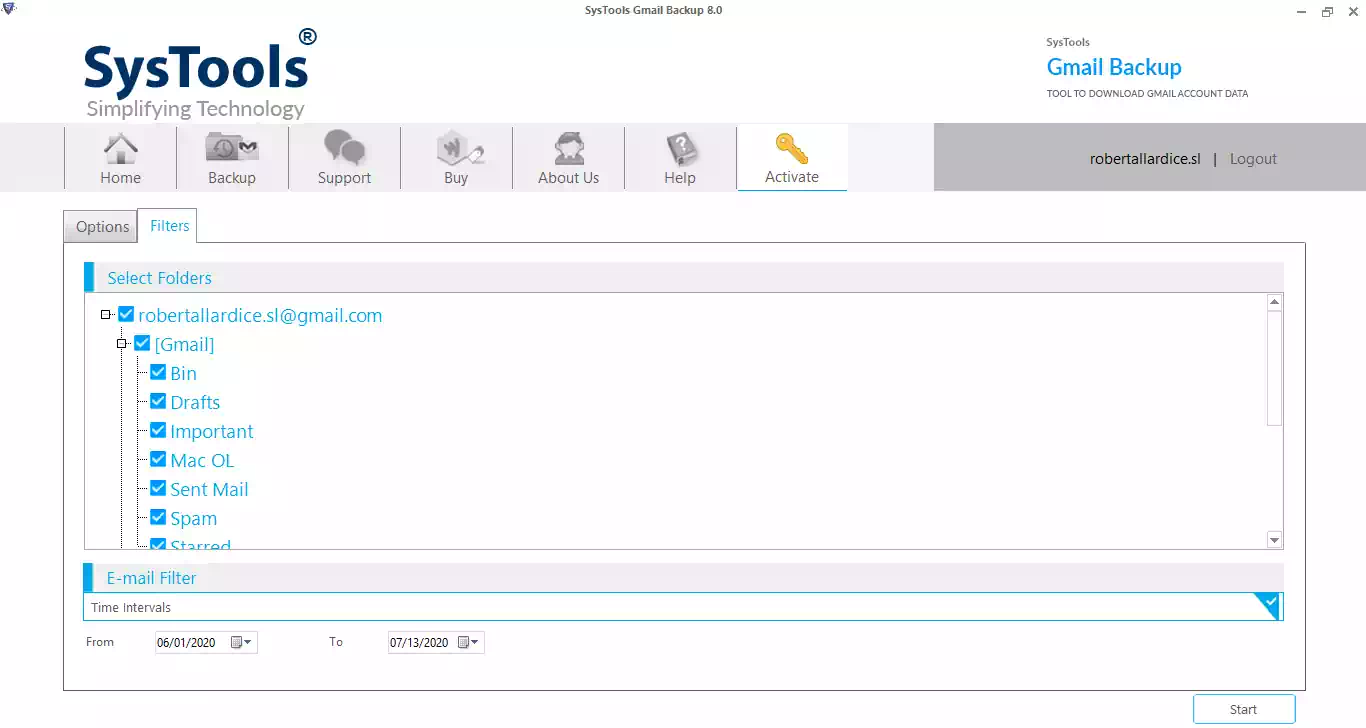 This way you can easily keep the data safe and remove the attachments from your account to regain the storage space. You can access the attachments that are embedded in these PDF files once these are download on your local storage. Let's now take a look at the manual method.
How to Delete Large Gmail Attachments in Bulk Following the Manual Procedure?
Here, we will be explaining the manual procedure to delete the attachments by following a few steps as mentioned below:
1. Log in to your Gmail account and mark the checkboxes beside the emails you want to delete.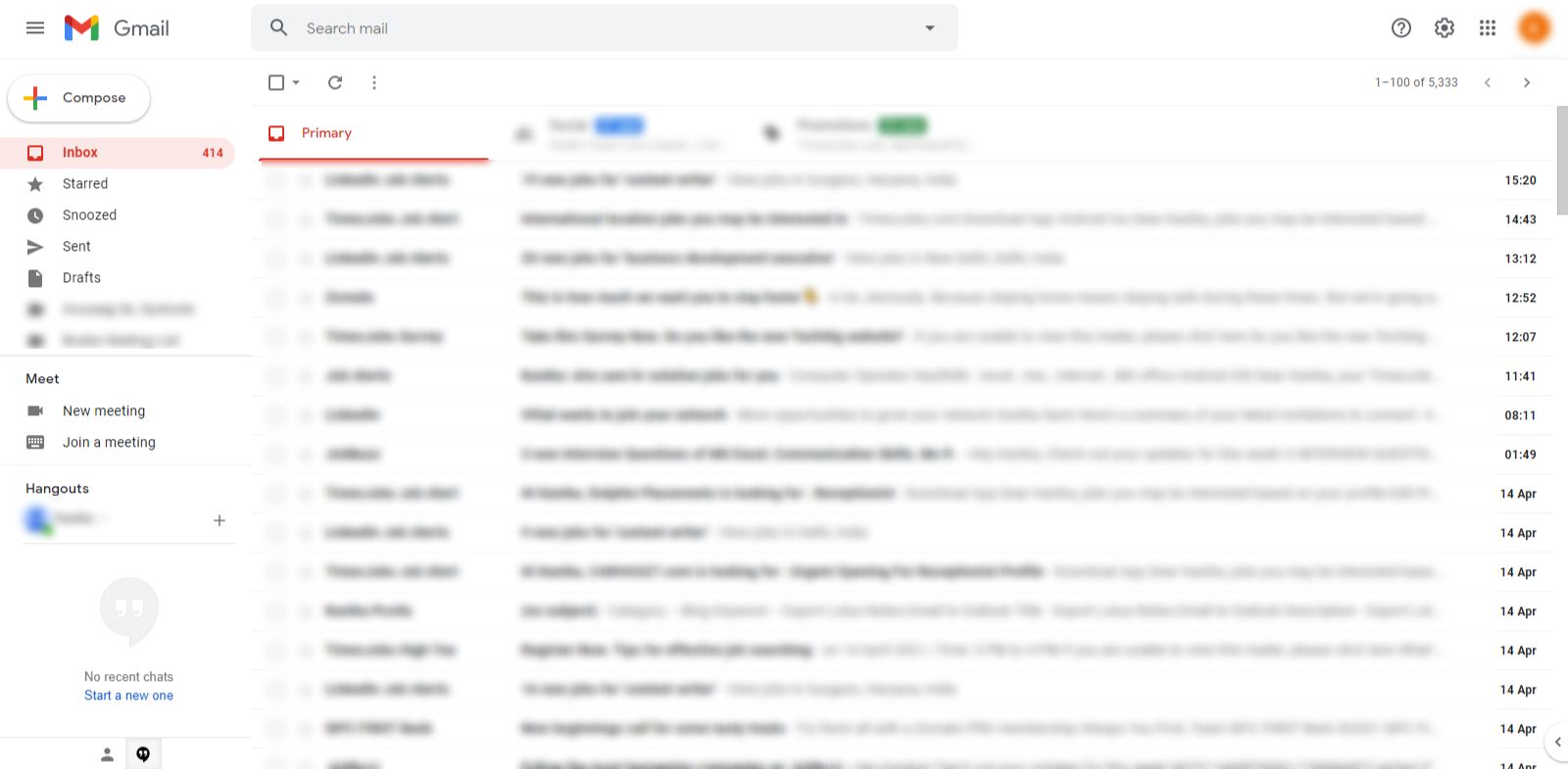 2. You can also select the checkbox on the top to mark all the emails on that page to delete.
3. Click on the Clear All Conversations option and all the emails from the inbox will be selected.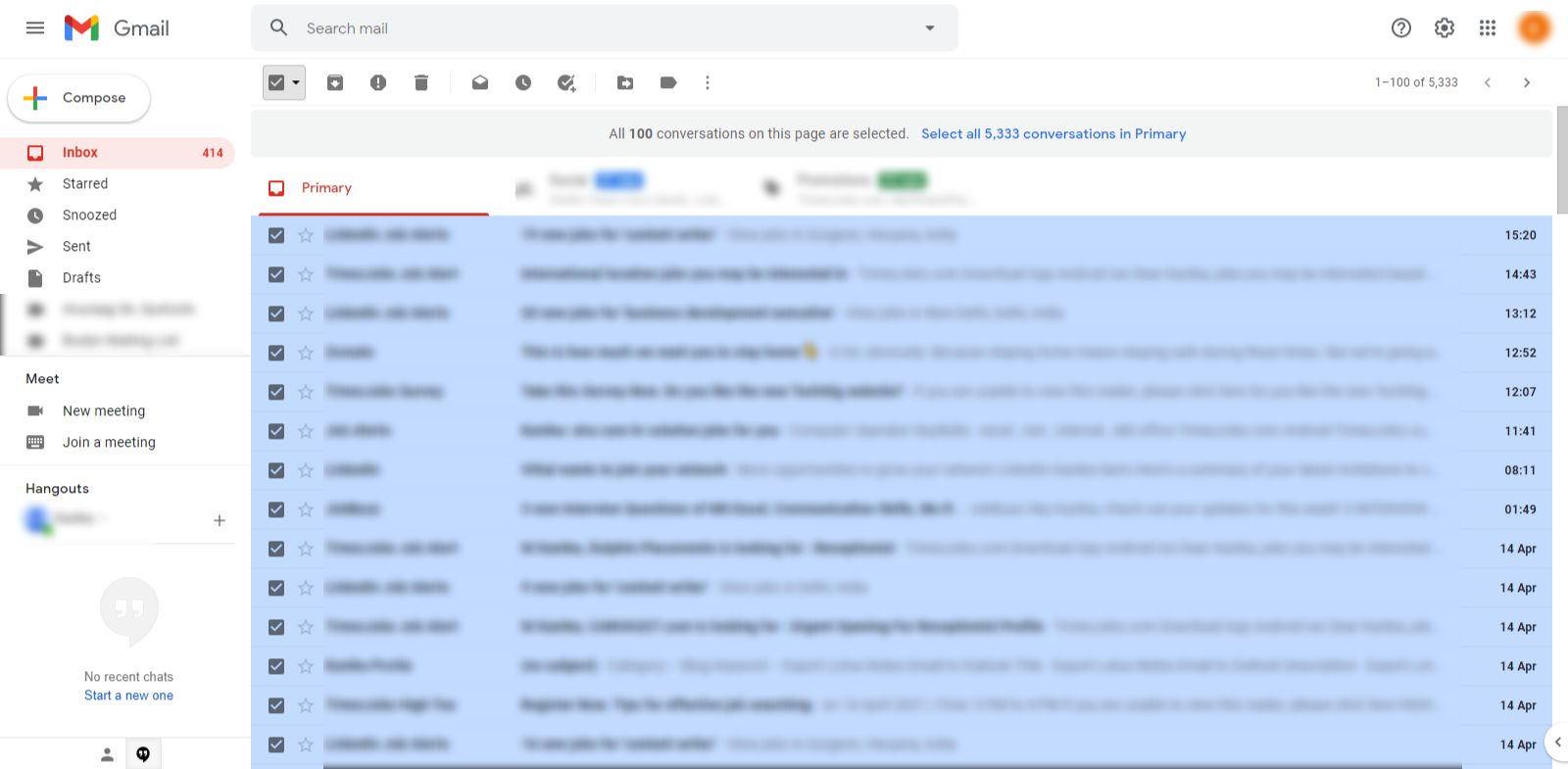 4. Once all the conversations are selected, you can click on the Delete icon and all the emails will be deleted from your inbox.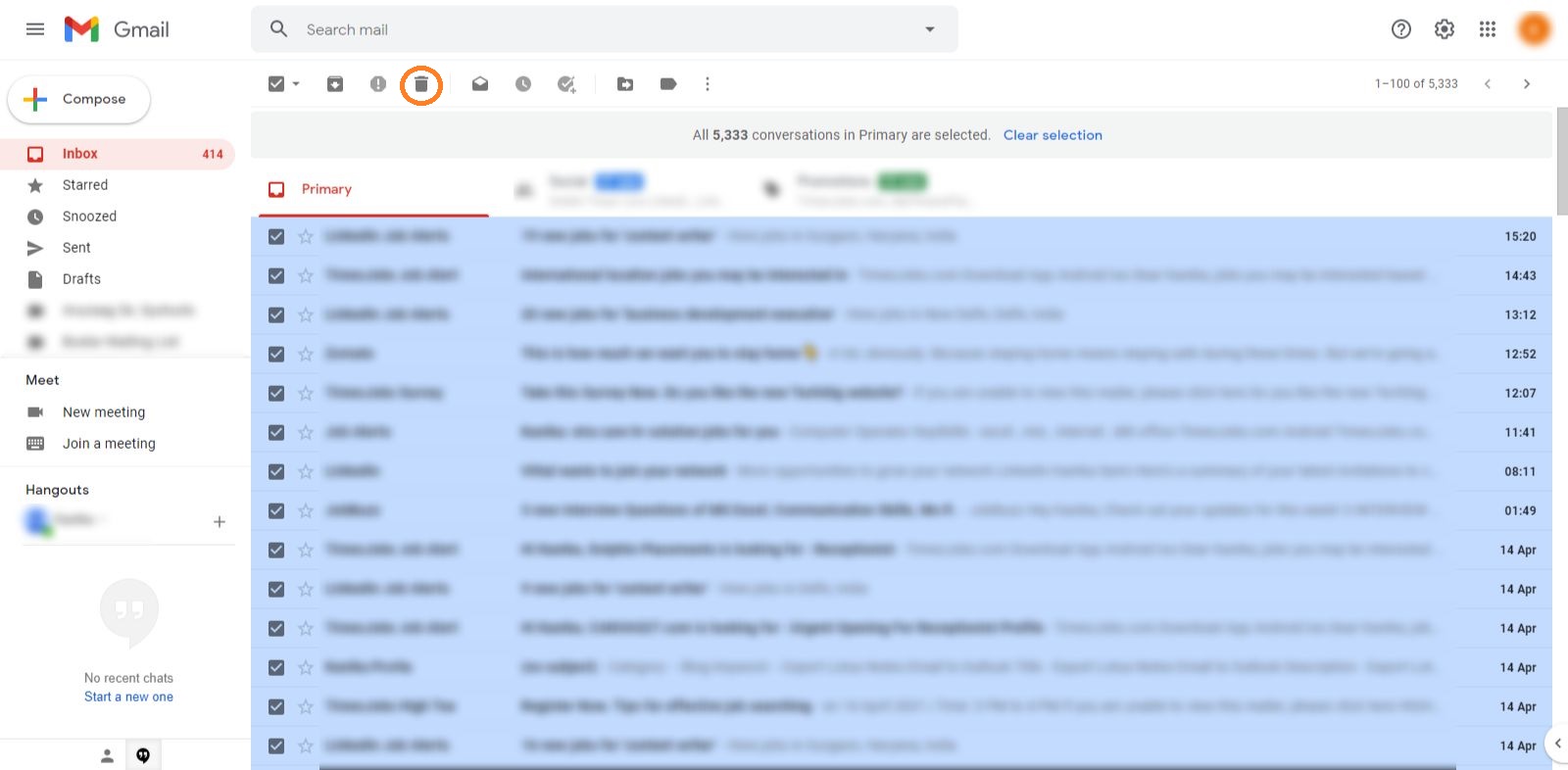 5. Now, you have to empty your trash or bin as well to get the space back.
6. Go to the Trash folder and click on the Empty Trash Now option.
This is how you can manually delete large attachments from Gmail. Although, this method will either delete emails from only one page or all the pages.
Final Say
The manual method as explained above is a useful one but there it is not suitable for bulk deleting attachments. Now, you must be thinking why did we delete all the emails in this method. Well, it is not known by many users that the attachments cannot be separately removed from the email. If you want an attachment gone, you need to delete it along with the associated email.
The software, on the other hand, doesn't need you to go through a lot of trouble. You just need to make a few clicks and the data will be backed up and deleted from your Gmail account. This way, you can easily learn how to delete large Gmail attachments in bulk.