How to Convert MBOX to EML? Manual vs. Automated Method
Get insights into the manual and automated methods of converting MBOX to EML. Learn the benefits of each method and choose the right one for your needs.
MBOX and EML are two commonly used email file formats. MBOX is a generic mailbox format used by various email clients, whereas EML is a specific file format used by Microsoft Outlook Express and other email clients. If you have email data in MBOX format and want to use it in an EML-compatible email client, you need to convert it to EML format. In this article, we will guide you through the process of converting MBOX to EML using manual and automated methods. We will also discuss the benefits of using EML format over MBOX.
Table of Contents:
Methods of Converting MBOX File to EML Files
We have two methods here:
Manual Conversion
Automated Conversion
The manual conversion uses different email clients to successfully convert MBOX file to EML files. While automated conversions make use of professional tools to automate this process. You can go through the process and choose what you require.
Step-by-Step Guide to Manually Convert MBOX to EML
We will be explaining two methods involving different email clients to export MBOX emails to EML format. If you are a Windows user, make use of Thunderbird and for Mac use the Apple Mail email client.
Use Thunderbird To Convert Files on Windows
Open Thunderbird on your Windows machine.
Install the ImportExportTools NG add-on in Thunderbird.
Find Local Folders and right-click on it.
Choose ImportExportTools NG >> Import MBOX file option in the dropdown menu and import the MBOX file you want to convert to EML in this email client.
Once done, select all the emails, right-click, and choose Save As option in the dropdown menu.
Select the folder where you want to save the EML files and voila your work is done.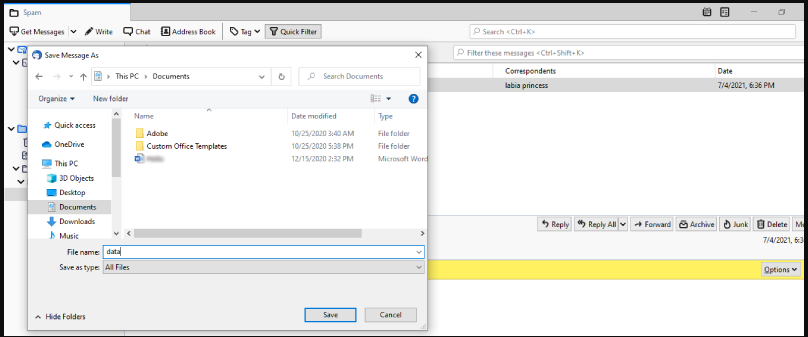 If you want to export all the messages at once, then instead of selecting emails, directly right-click on the imported MBOX folder and choose ImportExportTools NG >> Export all messages in the folder >> EML format.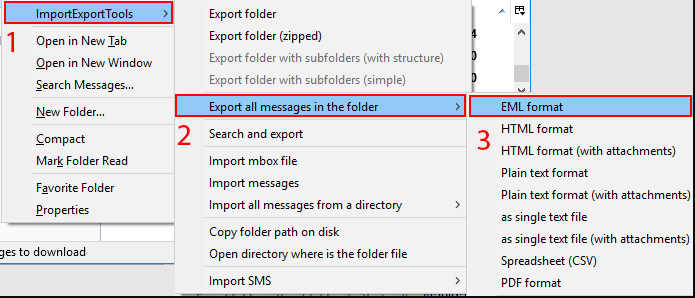 This will save all the MBOX emails into EML format on your computer.
Use Apple Mail to Convert Files on Mac
Open Apple Mail on your Mac machine.
Go to File >> Import mailboxes.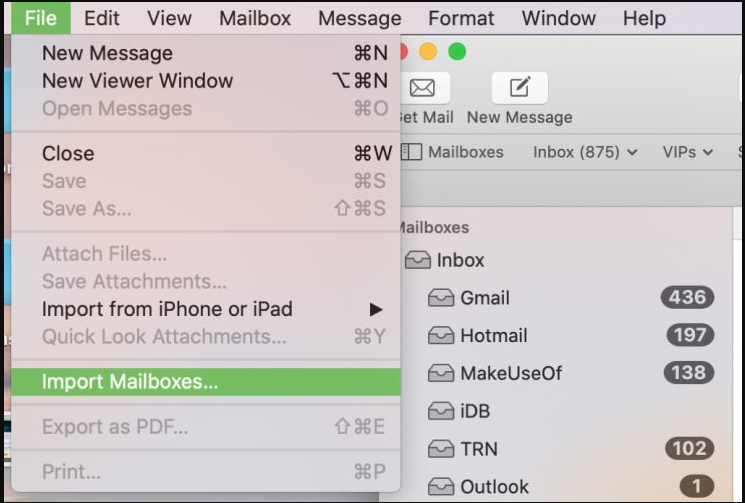 Choose Files in mbox format.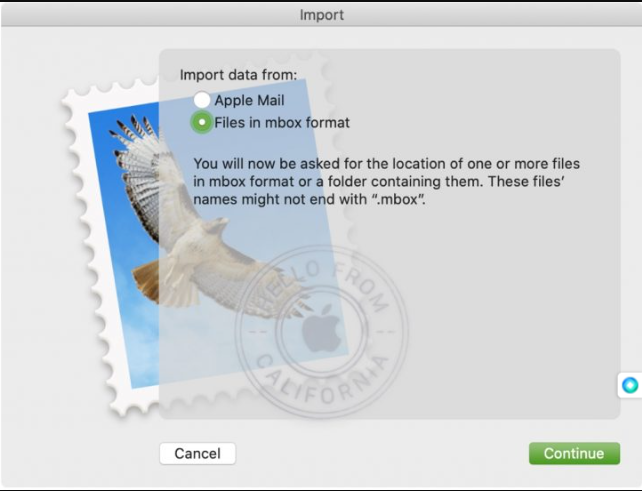 The MBOX messages will appear under Import after successful completion.
Select one or more emails or conversations.
Go to File >> Save as and make sure to choose Raw message source as the format.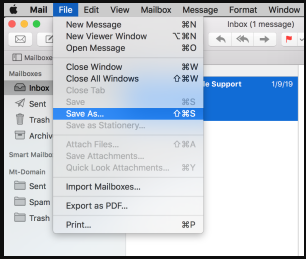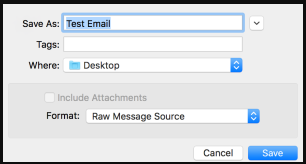 It will save the emails in EML format.
You can also drag the messages from Apple Mail to your desktop to export MBOX to EML.
Automated MBOX to EML Conversion Process
The automated process uses MBOX to PST Converter and Mac MBOX Converter to process the MBOX files and save their emails in EML format. The first tool works on Windows OS while the second one is specially designed for Mac.
Download for Windows Download for Mac Purchase Now
These tools allow you to convert MBOX to EML files in bulk. You can add multiple MBOX files into the software, select EML as the export format and save them to your preferred destination location. Plus, the additional options allow you to decide on the date filters and naming convention before exporting the email messages.
The following process is for Windows-oriented software (first tool):
Start the software and click on the Add File button.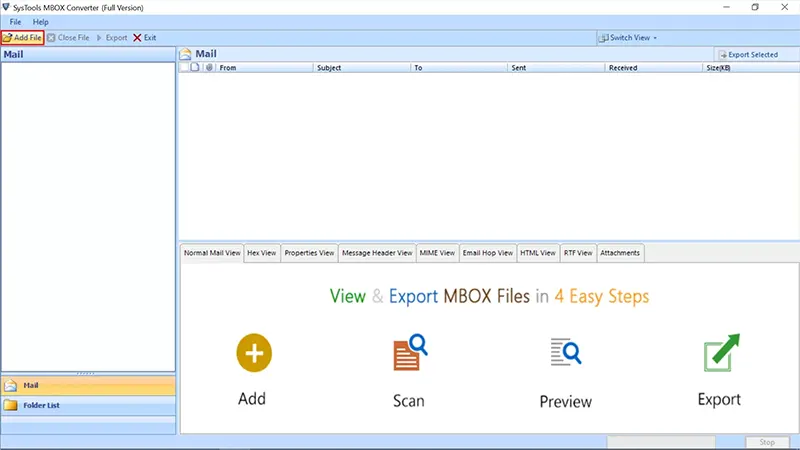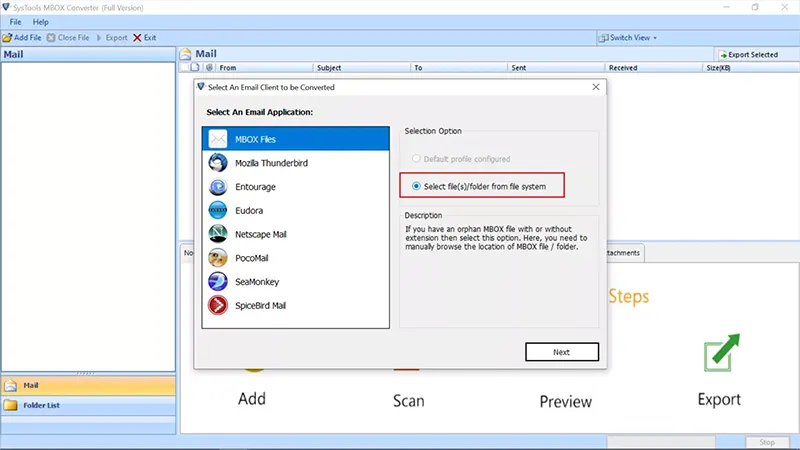 Choose multiple MBOX files or select use folder mode to select a folder containing all MBOX files and click on the Process button.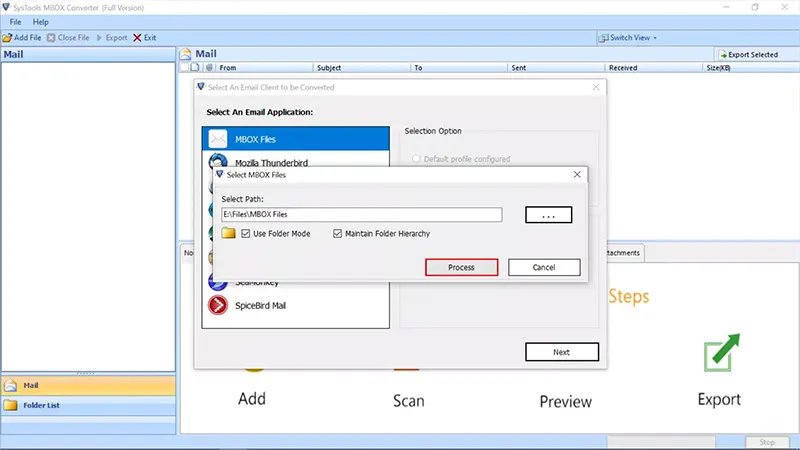 Preview all the email messages and click the Export button on the top to move on to the next window.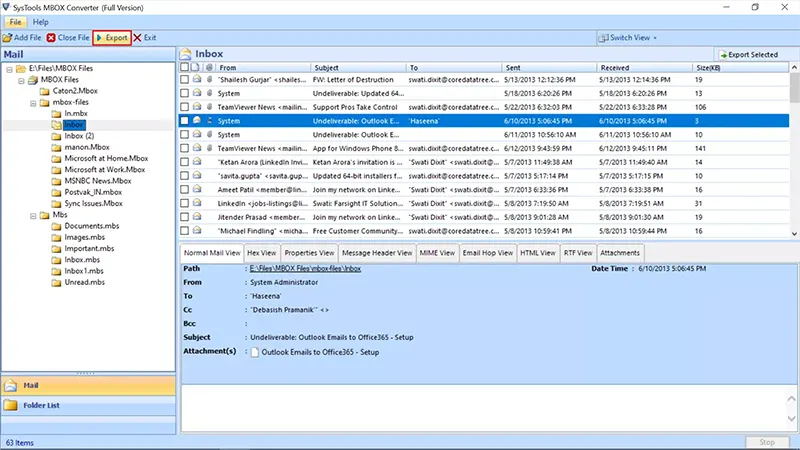 Select EML from the list of given options and apply a naming convention for the emails to be exported as EML files.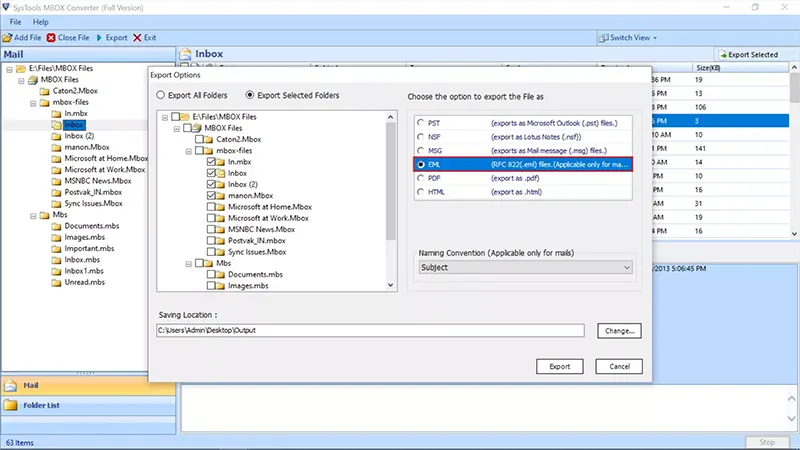 Click Export to start the MBOX to EML conversion process.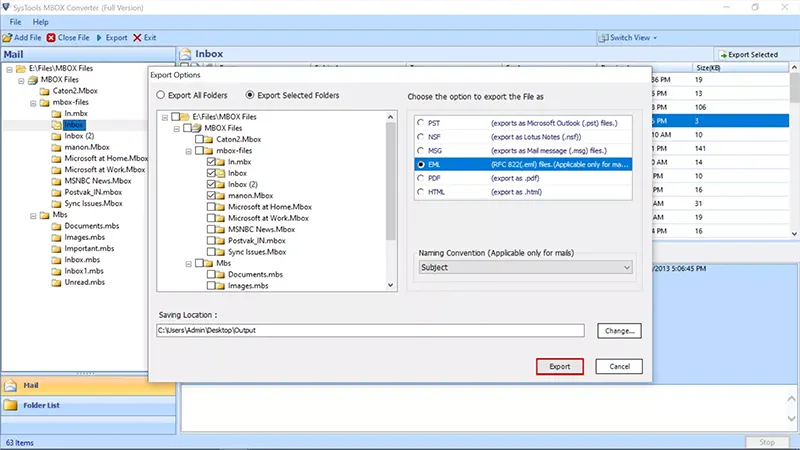 Once the process is complete, you will find all the emails saved in .eml format at the destination location.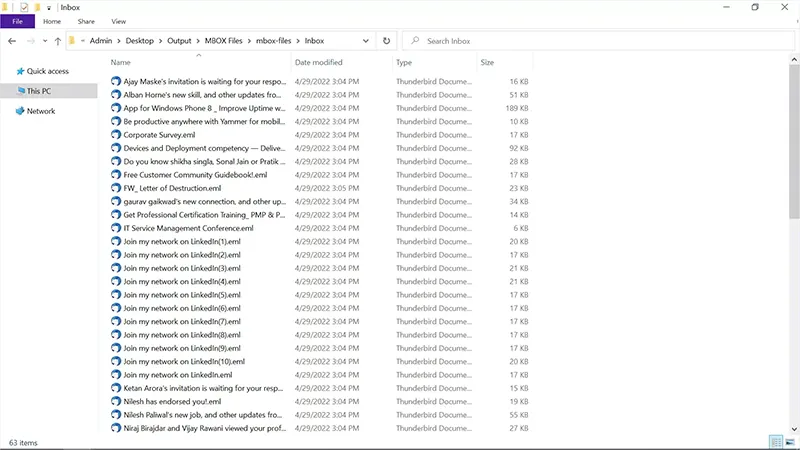 Pros of Automated Process
There are several advantages of using automated methods over manual methods while converting MBOX to EML file:
Save Your Time and Effort: The automatic conversion tool can convert large-sized MBOX files to EML format in minutes, while manual conversion can take a long time.
Accurate Conversion: The automated tool is designed to export data accurately without any data loss or formatting errors, which can occur during manual conversion.
User-friendly Interface: The automatic converter tool has a user-friendly interface that even non-technical users can save MBOX emails as EML files easily.
Batch Conversion: The automated tool can convert multiple MBOX files at once, saving you time and effort.
Additional features: Many automatic conversion tools offer additional features, such as the ability to extract attachments, apply naming conventions, and filter emails by date, which are not possible in manual conversions.
Overall, the automated method provides a faster, more accurate, and more convenient way to convert MBOX to EML file. However, it is important to choose a reliable and trustworthy tool to ensure a smooth conversion process.
Benefits of Converting MBOX Files to EML
Easier Email Management: EML files are more organized and user-friendly, which makes email management easier. With EML files, you can easily sort and search emails and save them as separate files. This is especially useful when dealing with large amounts of email data, as it helps keep your inbox organized and tidy.
Compatibility with Multiple Email Clients: EML format is supported by multiple email clients including Microsoft Outlook, Windows Live Mail, and Apple Mail. This means that by converting MBOX files to EML, you can access your email data on a wider range of email clients, not just those that support the MBOX format.
Efficient Email Archiving: EML format is a popular email archiving format because it allows you to save each email as a separate file, which is easier to archive and manage. This is especially useful for businesses and organizations that need to archive large amounts of email data for compliance or legal reasons.
Conclusion
Converting MBOX to EML format can be a helpful solution to manage email data more efficiently. EML files are more user-friendly, compatible with more email clients and can be archived efficiently. Various methods are available to export MBOX files to EML including manual methods and automated tools. While manual methods may work for smaller MBOX files, automated tools offer a more convenient and efficient solution for larger files. It is very important to choose a reliable and trustworthy tool to ensure a smooth conversion process. With the advantage of using EML to MBOX format and the various methods available for conversion, it is now easier than ever to manage your email data efficiently.