How to Convert MBOX Files to PDF on Windows & Mac
Are you tired of searching the methods for how to convert MBOX files to PDF? If yes, then do not worry about it because you have landed on the right page. In this article, we will cover up all easy and possible solutions to convert MBOX files to PDF.
Emailing is a very common method of communication among professionals and individuals. There may many reasons for what users want to change their emailing platforms and file formats. MBOX emails to PDF conversion is one such critical tasks and users search various solutions to resolve this issue. Let's understand this scenario with a real-time user query:
"All my Mozilla Thunderbird emails are saved in MBOX file format. There are many attachments in that MBOX file emails and all of them are very important for me. Due to some professional reasons, I need to convert MBOX emails to PDF file format along with attachments. Can someone please someone suggest how do I convert MBOX to PDF? without any data loss. Thank you in advance!"
Table of Contents:
Introduction to MBOX & PDF File
Before going to the solution section to know How to convert MBOX files to PDF, users must have an idea about MBOX and PDF file formats:
So, presenting a brief introduction to MBOX and PDF file formats:
MBOX (MailBOX) is a popular file format supported by many email clients like Mozilla Thunderbird, Mac Mail, Postbox, etc. This file format stores data in plain text format and encrypts every message in the 7-bit ASCII code. It is a Mail Box file, which stores data items such as emails, calendars, contacts, tasks, etc of an email application.
PDF (Portable Document File) is a document file format that is developed by Adobe Acrobat. It is a secure file format, which offers password protection proviso to its users. There are very few chances of data loss in this file format. It is a multiplatform supported data file and maintains integrity. Users can save documents, fonts and image data in PDF file format.
Reasons to Convert MBOX Files to PDF
PDF is a secured document file format and offers password protection to secure crucial data
It is used as legal documents and users can achieve official tasks via this
It maintains the integrity of images, hyperlinks, fonts, and headings
PDF is multi-platform supported and can access from any OS: Windows, Mac, and all other major platforms
Users can easily take the print out of PDF files and can access it from anyplace
It upholds the original formatting of the file as innovative after alteration
PDF files are small in size and take very fewer space on the storage device
Free Way to Export MBOX to PDF (with Add-on)
The manual method given here requires the installation of the Thunderbird email client. Also, use this method only if you are tech-savvy because a single misstep can lead you to permanent data loss. In order to export MBOX to PDF format manually follow the guidelines given below:
First download Import Export Tools it is a free add-on in Thunderbird
Then, from the toolbar click on Tools >> Add-ons

Firstly, search and Install ImportExportTools add-on.
Now, go the saved location of Import Export Add-on.
Click on its icon and Open it.
A new wizard will open now, click on Install Now button
Once installation is done, restart your application.
This time re-launch your Thunderbird and select the email to which you need to convert into PDF
Click on Tools >> Import/Export Tools >> Export all messages in the folder
Finally, select PDF Format from file format list and click on Ok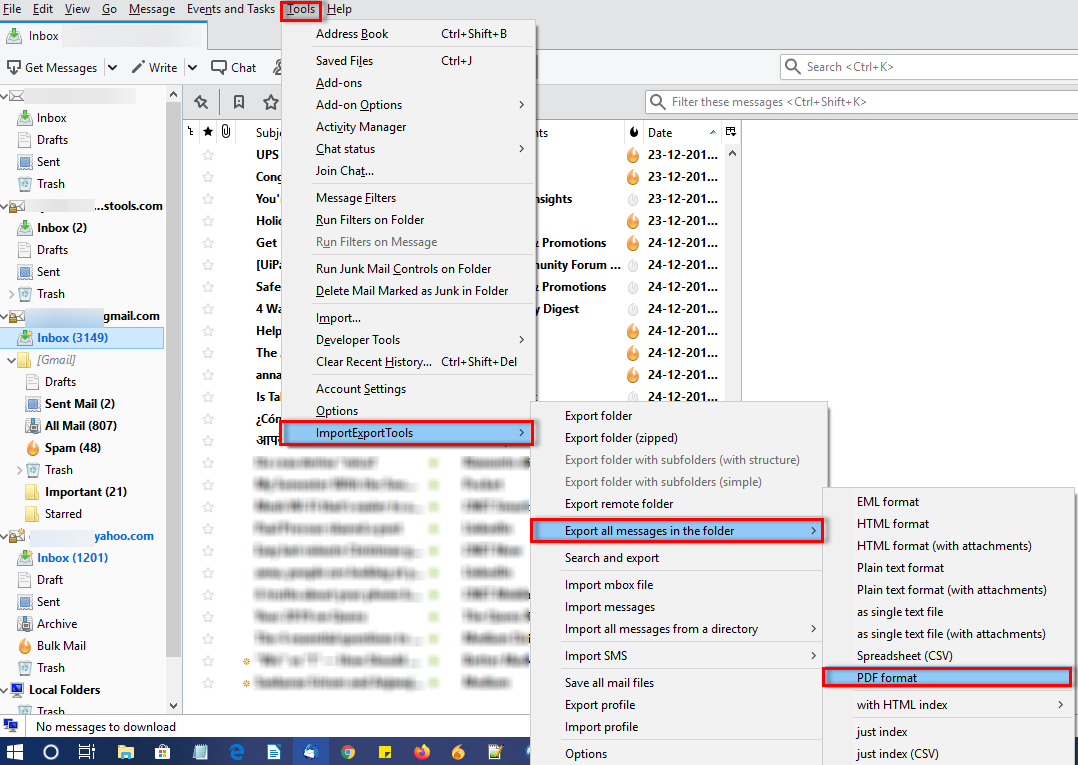 A warning prompt will occur again click on Ok
Click on Select Folder and browse the location where you want to save the resultant PDF
Now for verifying the process, again go to the location where you last saved that PDF
How to Convert MBOX to PDF on Windows ( with Automated tool)
The manual does not allow to export of MBOX attachments so if you want to convert MBOX emails to PDF along with attachments then, it is recommended to opt for a professional approach. MBOX to PDF Converter is one of the most reliable and safest solutions to convert MBOX files to PDF file format with attachments. With the help of this software, you can convert MBOX files into PDF file format without any information loss. The software is designed in such a manner that all the technical and non-technical users can operate it without any technical expertise.
Steps to Know How to convert MBOX files to PDF file format:
Firstly, download and launch MBOX Files to PDF Converter tool on your Windows computer
Then, click on Add File button and select the MBOX file from saved location.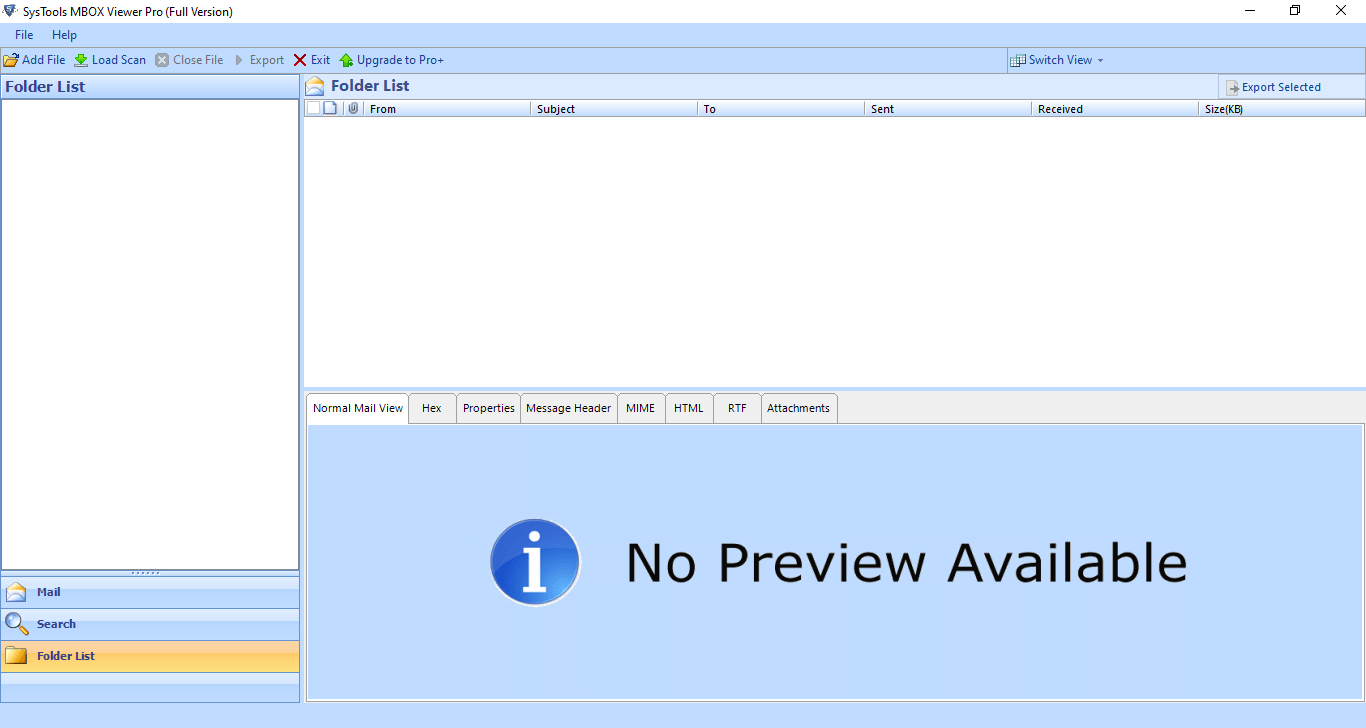 After that, preview MBOX emails with attachments and apply desired filters.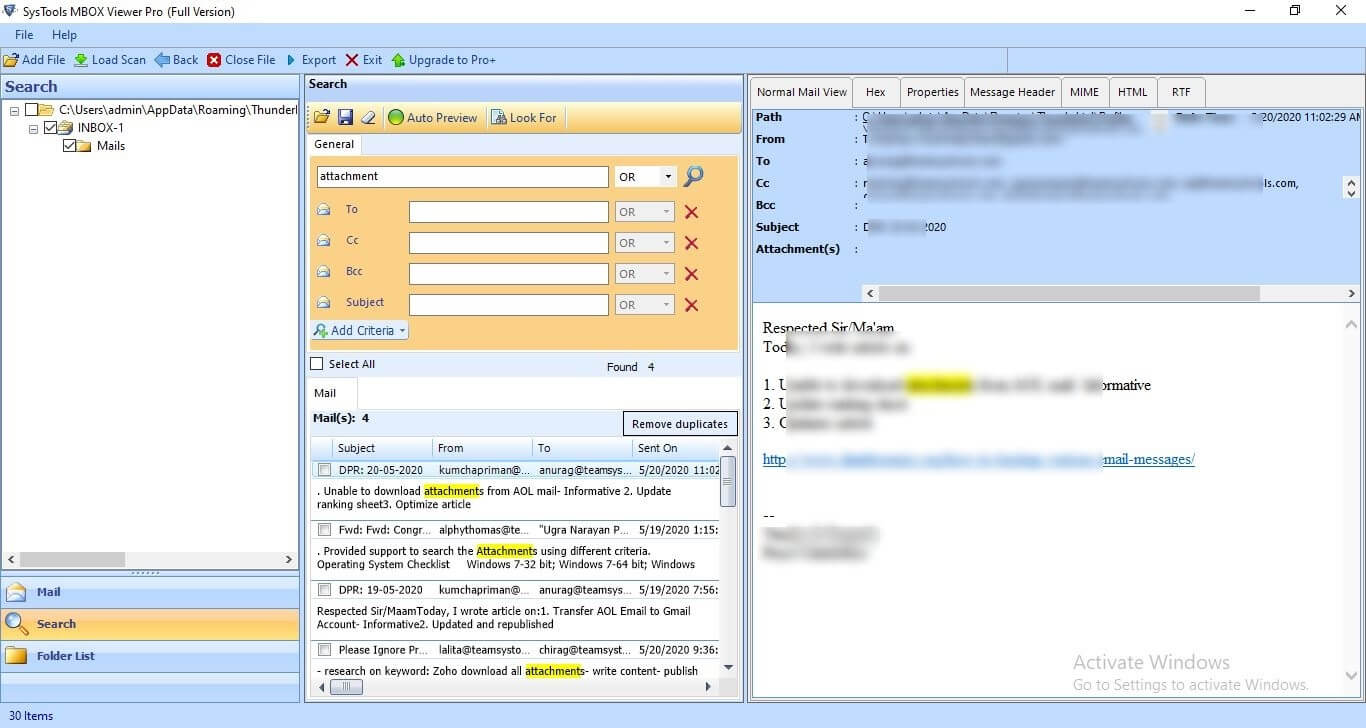 Finally, select a destination location and export MBOX emails into PDF file format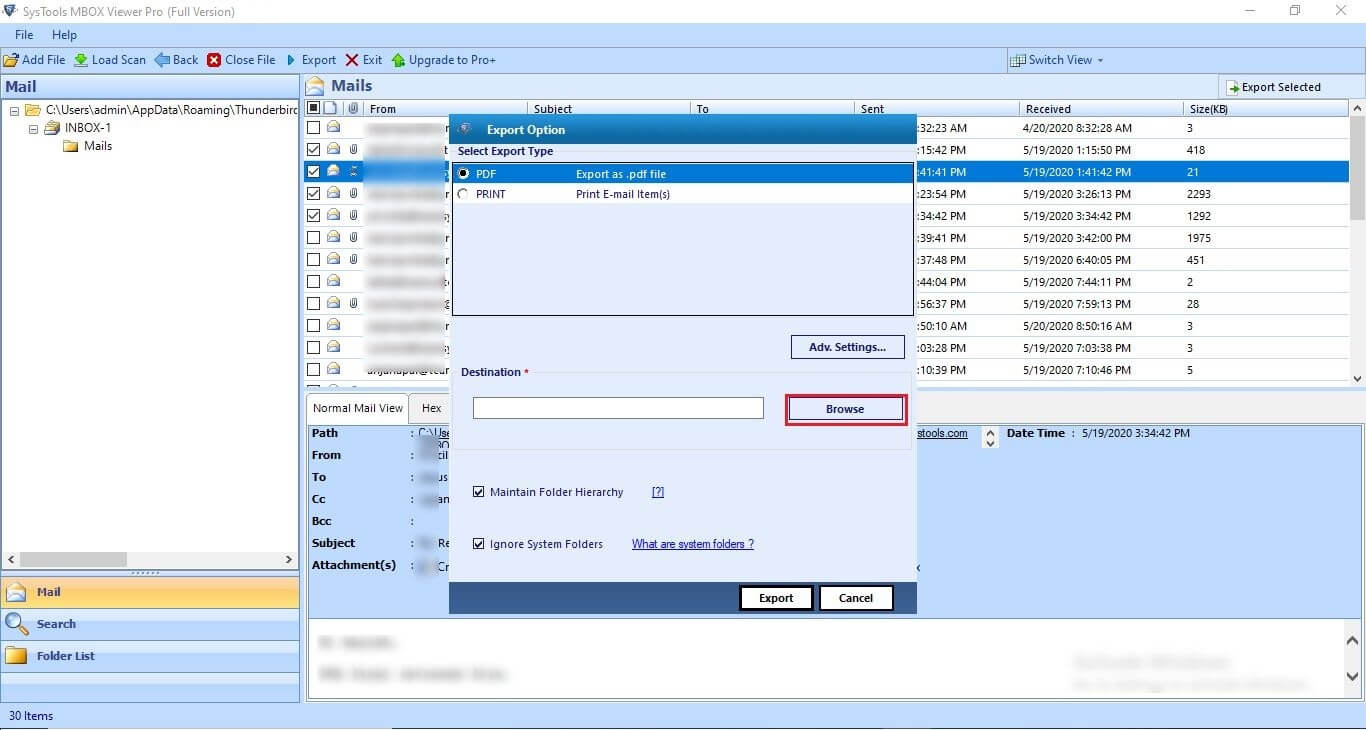 Some of the best features of this software are as following:
Export MBOX emails into PDF file format with integrated attachments
Display preview of MBOX data items in 7+ preview modes
Allow to convert selective MBOX emails to Adobe PDF file format
Supports MBOX files generated by 15+ email clients
Compatible with all the latest versions of Windows Operating System
How to Export MBOX to PDF on Mac
If you wish to convert MBOX to PDF Files on a MAC machine, you will need to opt for the Mac converter. It is a software designed to convert MBOX files to various formats, including PDF. Download it from here:
If you have this software installed, you can follow these steps to export MBOX to PDF:
Firstly, open the software on your Mac once it's installed.
Then, click on the "Add File(s)" button to add MBOX files.
After that, choose "PDF" as the export format.
Next, select the output location.
Afterward, click "Export" to initiate the conversion process.
Finally, you can access the converted PDF files.
Benefits of Converting MBOX Files to PDF Document
There are several benefits:
1. Universal Accessibility: PDF files are widely recognized and can be opened on almost any device or operating system, enhancing accessibility.
2. Document Integrity: Converting emails ensures the content remains unaltered, preserving the original format and layout.
3. Ease of Sharing: PDF files are easier to share and more secure than MBOX files.
4. Print-Ready Format: PDF is ideal for printing, maintaining the exact format and layout as seen on the screen.
5. Security: PDF can be encrypted and password-protected. It offers an added layer of security for sensitive information.
Conclusion
PDF is a file format used to store and organize mailbox data. On the other hand, PDF is an easily portable document file supported by various platforms. This results in users wanting to export MBOX emails to PDF documents. In this article, we have disclosed two different approaches to convert MBOX to PDF with attachments. Users can choose any of the methods mentioned above as per their suitability and technical expertise.
Next Read: Guide to Print MBOX File With Attachments