How to Convert Exchange EDB to PST – Step by Step Guide
Different Exchange Versions have different means to convert EDB to PST file format. Some methods that apply to the latest versions of Exchange are not feasible to perform on old versions and vice-versa. That's why we are here with this guide to enlighten you about the different methods to convert Exchange EDB file to PST format.
But first, let us understand the reasons for such conversion.
Why do Users Convert EDB to PST?
For EDB to PST conversion, every user has his/her own reasons. But there are some common scenarios that lead to this. The relationship between Exchange server and Microsoft Outlook ensures that such reasons keep this need for conversion a constant affair. A few of the most probable reasons are explained below:
Many times it is necessary to backup Exchange mailboxes. And doing so in PST format is a cost-effective operation.
PST file is a portable format and hence is a good option to export EDB database when you need to port data from one location to another.
To keep the old data in a separate file and save storage space by deleting it from the server.
In order to retain data for compliance and legal purpose, archiving the data in a mailbox format like PST is essential.
For exporting specific emails and other mailbox items.
Free Methods to Convert EDB to PST File
There are three free methods to convert EDB file to PST format. If they are not your cup of tea, then there's another way that actually gives better results i.e., MVPs recommended professional solution. We have included them all in the next sections of this write-up. So, give them a read and choose the solution that fits your needs.
Convert with Exchange Management Shell (Exchange PowerShell) Commands
Convert with ExMerge Tool
Convert with Exchange Admin Center
Convert EDB to PST with Converter (MVP's Recommended)
Convert with Exchange Management Shell (Exchange PowerShell) Commands
This manual method is feasible for Microsoft Exchange 2007 & above versions. Before starting this method, please ensure that you have the Exchange administrator rights and Mailbox Import Export Role. Also, make sure that the location to save the PST file is a shared location.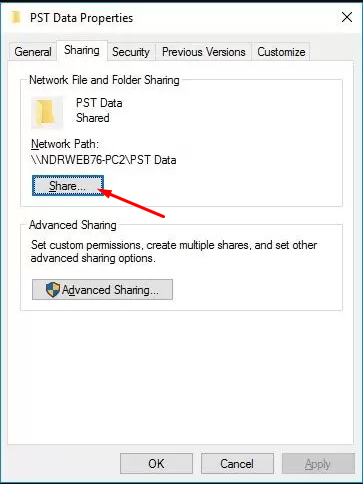 To convert Exchange mailbox to PST file, follow the steps mentioned below:
1 – Acquire the complete mailbox list with this command.
Get-MailboxStatistics –Database <DatabaseName>
2 – Now, convert the EDB file to PST with this command.
New-MailboxExportRequest – Mailbox –FilePath "<destination file path>"
Example: New-MailboxExportRequest –Mailbox abc@www.example.com –FilePath \\ABCDED12-PC\PST Path\abc.pst

3 – Check the export request status with this command.
Get-MailboxExportRequest
4 – Once the process completes, now remove the request with this command.
Remove-MailboxExportRequest –Identity <Export request Name>
This process will export data from one mailbox at a time. Repeat them for all mailboxes and make sure to monitor the status at all times.
Convert with ExMerge Tool
ExMerge has dual functionality. It helps to convert EDB to PST file as well as import a PST file in Exchange. It is a free Microsoft utility. In addition, ExMerge also allows you to export multiple EDB mailboxes to PST file format at once. The only downside is that it works for Exchange Server 2003 and below versions only. So, at this moment, it has been taken down from the Microsoft website. Hence, you need to find and install it from other sources.
The process to export EDB files to PST using ExMerge is explained below:
1 – Launch the already installed ExMerge tool on your system. Click Next button on the start screen.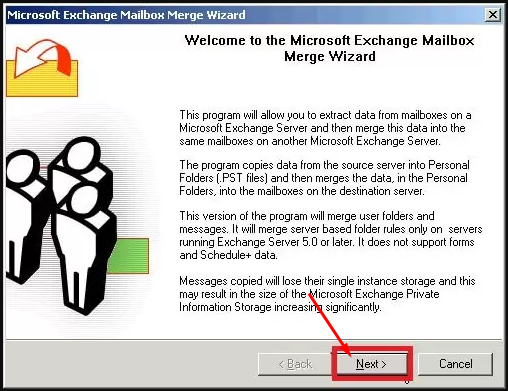 2 – In the window that appears, select Extract or Import (Two Step Procedure) radio button and then click the Next button.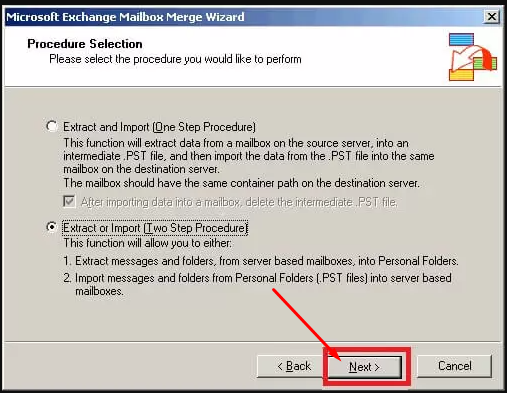 3 – Now, select Step 1: Extract data from an Exchange Server Mailbox, then click Next to continue.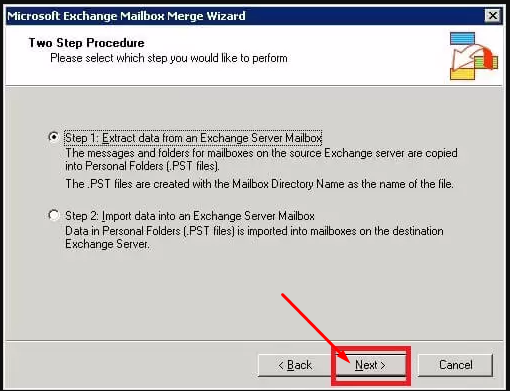 4 – Provide the details for Exchange Server from where you want to convert EDB file and click the Next button. You can also configure the message selection criteria with the Options button.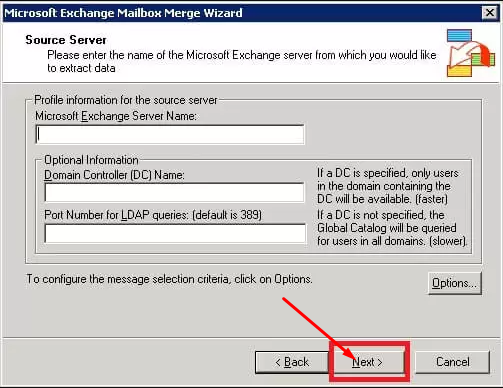 5 – Make sure to choose Archive data to target store in Import Procedure tab within the Data Selection Criteria window. Then, click the OK button.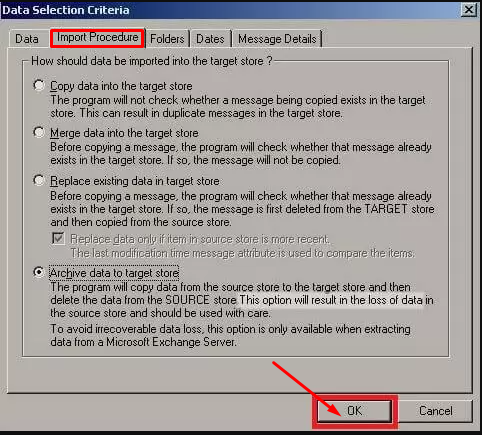 6 – Now, select the EDB mailboxes that you want to convert to PST and click Next to proceed ahead.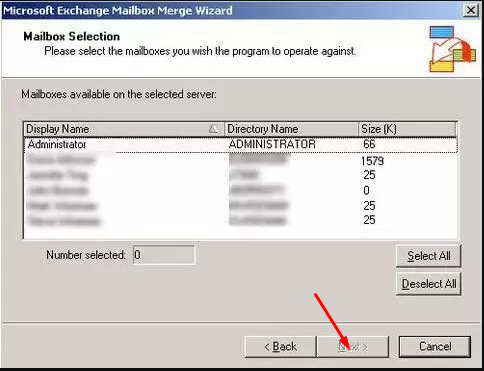 7 – After that, select the folder for the Personal Folder (.PST) files and click the Next button.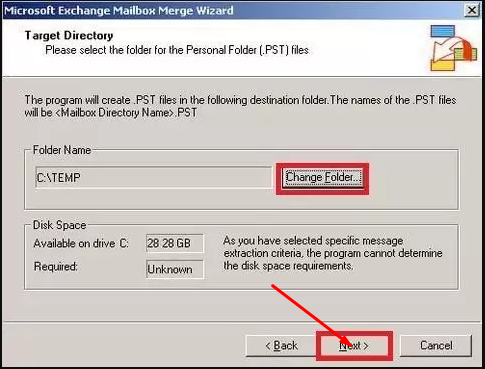 8 – Finally, the ExMerge tool will start the export process. Wait for it to complete and click on the Finish button.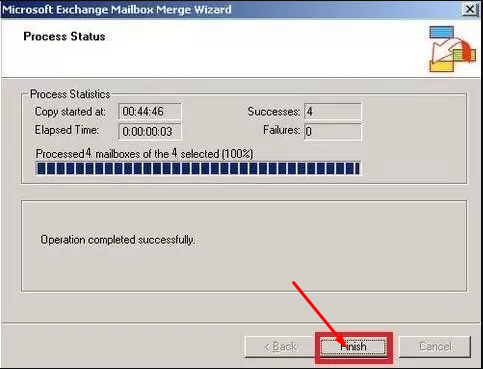 With this, EDB to PST export process is complete.
Convert with Exchange Admin Center
Using Exchange Admin Center to convert EDB file to PST is available for Exchange versions 2013, 2016 & 2019. Before exporting emails from Exchange server, make sure that you have a shared location ready to save the PST data file.
1 – Sign in with an admin account in the Exchange Admin Center.
2 – In EAC, locate admin roles in the permissions tab.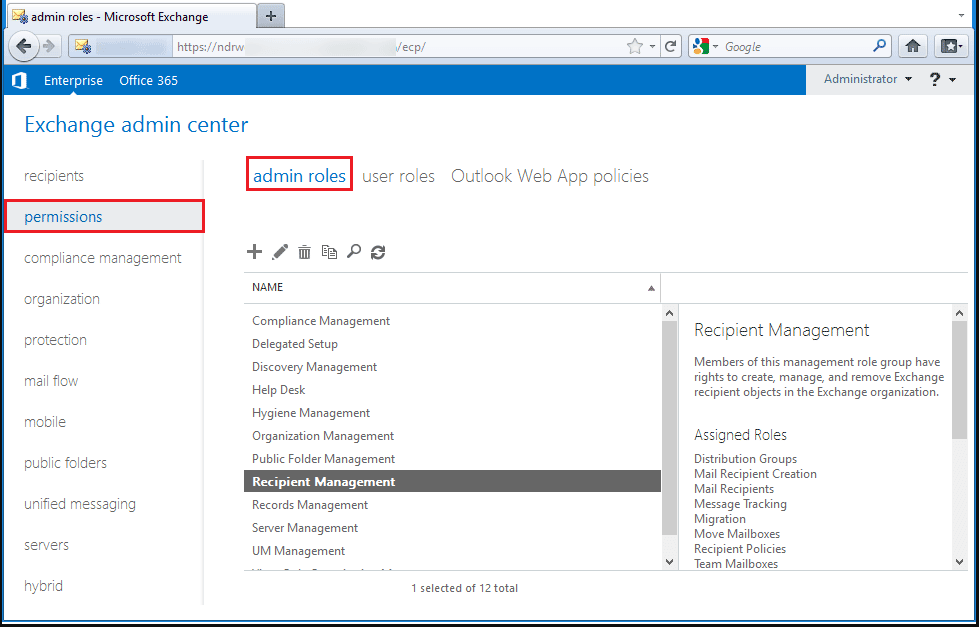 3 – Here, choose Recipient Management in the list of admin roles and follow it with the Add (+) button.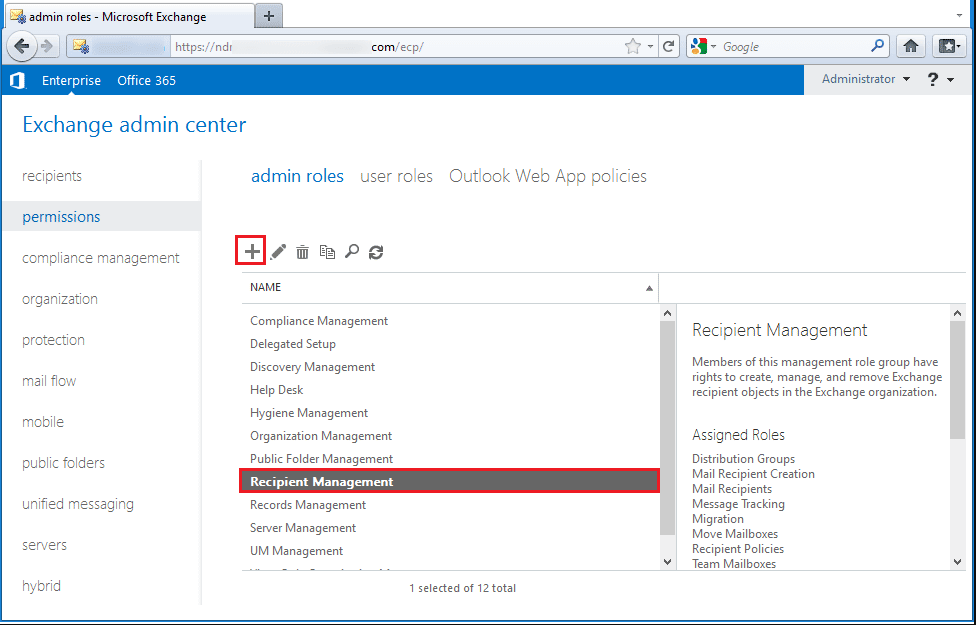 4 – Now, click the + icon in the Role Group to add a new role necessary for the export process.
5 – Choose and add the Mailbox Import Export role, then click on OK button.
6 – Now, Mailbox Import Export role will be listed in the admin roles.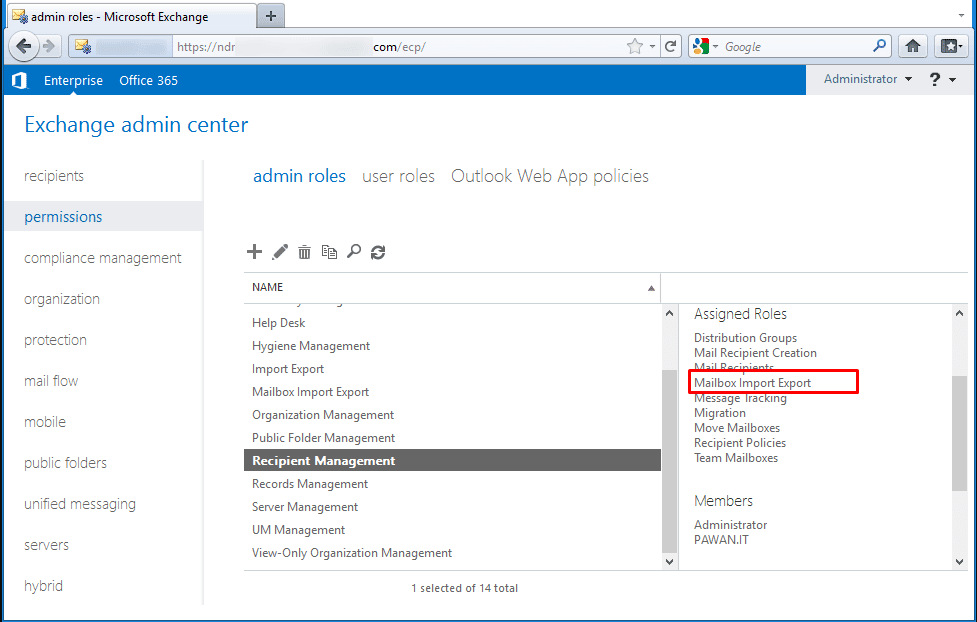 7 – After that, go to the recipients tab, then click on mailboxes option. Next, choose the mailbox that you wish to convert to PST and click More (…), then select Export to a PST file.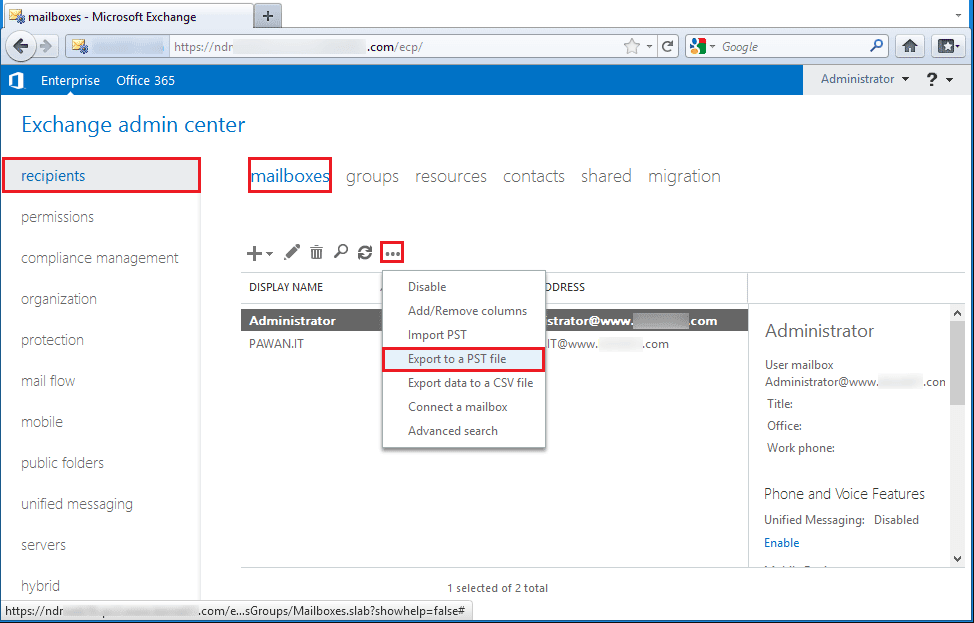 8 – Select the mailbox whose content you want to export with the Browse button, then click on the Next button.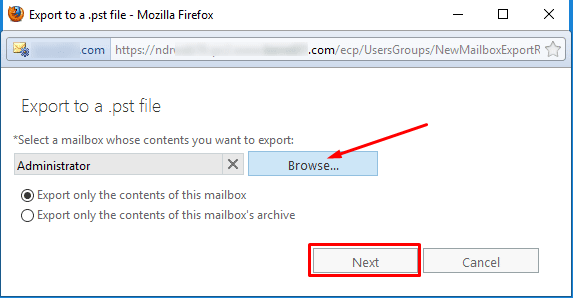 9 – Specify the shared path that will store the PST file, then click the Next button.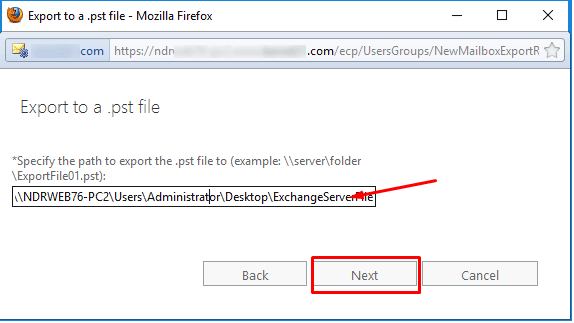 10 – After that, tick mark the checkbox to have the application send you an emails as soon as the export process completes. Finally, click the Finish button to start the conversion process.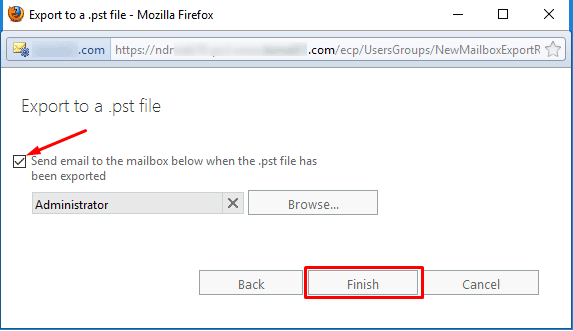 There are three manual methods available to export EDB to PST file format for free. However, it is evident that they are complicated and time taking. So, we have listed an automated solution recommended by Exchange Experts and MVP's globally.
Convert EDB to PST With Converter (MVP's Recommended)
The best way to convert EDB files is to use EDB to PST Converter software. It easily converts offline EDB mailboxes to PST format and works on both public and private folders. This software also incorporates a preview feature to display all the EDB mailbox items including emails, contacts, calendars, tasks, notes and journals before conversion.
The amazing part is that it also converts corrupt EDB file by first recovering the mailbox items and then saving them in a healthy PST file. The converter works with EDB files of Microsoft Exchange 2019, 2016, 2013, 2010, 2007 & 2003.
Observational Verdict
There are various manual methods available to export EDB file to PST format for free. However, most IT administrators prefer using an automated solution since they are independent of Exchange versions and do not result in loss of data. We have included one such EDB to PST Converter recommended by MVP's and Exchange experts globally. It even works with corrupted EDB mailboxes and hence is suitable for all conversion requirements.