A Step by Step Guide to Backup Google Drive Account
This is a one-stop guide of different ways to backup Google drive of personal or business accounts. Here you will know 3 methods to drab all your documents, images, sheets, uploaded files from your Google drive account along with the pros and cons of each method. You can opt for the method that is convenient for you.
Note: After April 2021, Google will delete all inactive accounts from its server. Back up all your important Google drive documents from an inactive account and save them locally.
Why you should backup your Google Drive?
First of all Google Drive is not a backup service, it is used to store the data so that it can be accessed from anywhere and anytime using the web. Additionally, Google doesn't create a backup of your Google drive. If by chance your data is lost or corrupted, then there is no way of getting the data back.
It's your own responsibility to take backup of your drive data on a local computer if it's crucial for you.
Following are the ways of losing Google Drive data:
Accidental deleting of data
Ransomware attack
Corruption due to internal threats
Google Outage
Malicious application (Third-Party App)
Phishing attack
Now, let's back to our main topic, i.e., ways using which you can backup your Google drive data.
Techniques to Backup Google Drive Data
Depending upon whether you are a business Google account user (G Suite) or a personal Google account user, some solutions are the same and some are different. Following are the 3 solutions we are going to discuss here:
Manually backup individual user account – For both business and personal users.
Backup Google drive data of multiple users simultaneously – For Business Users (Google Workspace)
Backup personal Google Drive account data – free Gmail user (@gmail.com)
First, let's discuss the common solution, i.e., Google Takeout.
How to Backup Data From Google Drive, Manually?
Instead of using the download option available in Google Drive, it's better to take the help of a data archive mechanism available for every Google account user, i.e., Google Takeout.
No matter whether you are a free Google account user or a business Google account user, you can use this service to take backup of your Google Drive data. However, there are some limitations of this service which we will be discussing after understanding its working.
Step by Step solution to backup Google drive data:
1. Visit, First login in with your Google account id and password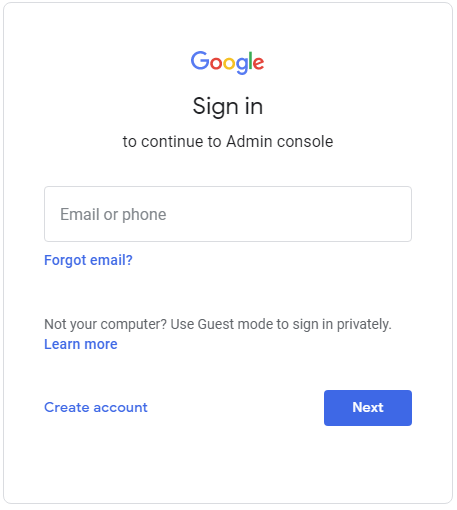 2. After that you Google Takeout window will open, where you can see the list of the application already selected. You need to click on "deselect all" and then search for the Drive and select it using the checkbox. Then click on the Next Step button at the bottom.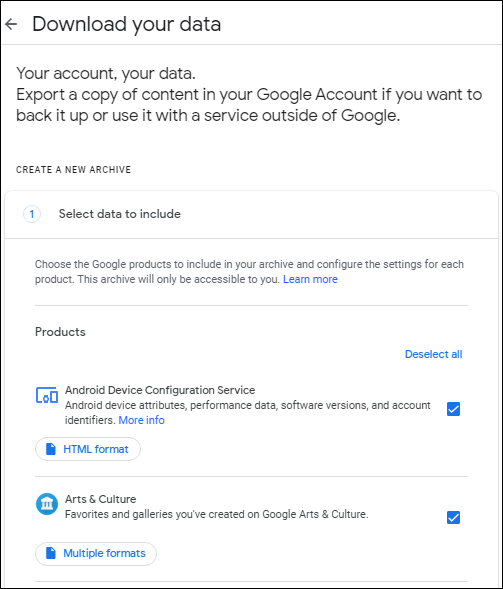 3. In the next window, you need to customize your backup by selecting the desired delivery method, file type (.zip for windows), archive size (2 GB recommended), frequency (once).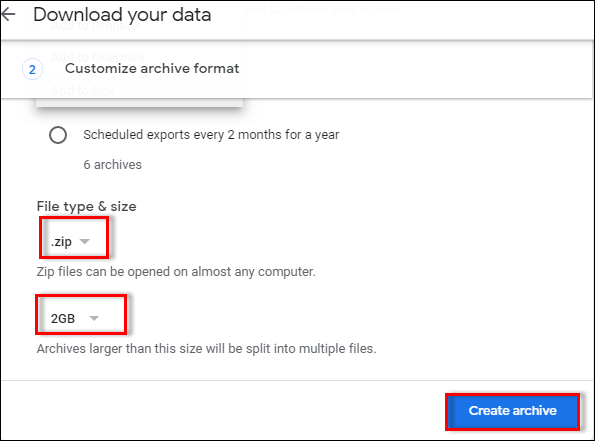 4. Once selected, click on Create Export button. Takeout service now processes your request and creates the backup of your Google drive.
Note: It may take upto hours/ days to create the archive. Once completed you will get a notification from Google on your mail.
5. Open your email id and open the received mail. Here, you need to click on the link to redirect to Google Takeout page. Login into your account again for authentication.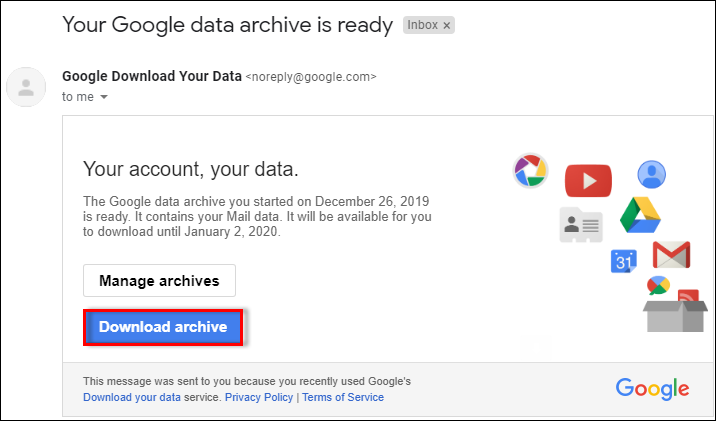 6. Now, click on the Manage Export button to download the backup on your system.
That's it! Using the above 6 steps you have successfully backed up data from Google drive account. Once the backup is complete, you can unzip the archive to access your drive data.
Shortcoming of Google Takeout
Although Google Takeout is the completely free service offered by Google to backup Google drive, yet many organizations and technical experts doesn't recommend it. Why?, It because:
Only the account owner can the backup – not suitable for organization admin to backup user data.
The time to create the archive may take several hours or a day to create. So, if the backup is urgently required, then this method will surely disappoint you.
Any interruption or fluctuation in the internet connection will leads to the failure of downloading process.
Only limited attempts (upto 5) are available to download the backup. After that you need to request the archive again.
You cannot filter the data that you want to download. Takeout will create the backup of complete Google drive account for download.
Backup Multiple Google Drive Accounts Simultaneously – For Business Users
If you want to take Google drive backup of multiple user accounts of your organization, then Google Takeout isn't an efficient solution. You need to take the help of automated G Suite Backup to backup data from Google Drive accounts of multiple users. Download the tool below to test the demo version that offers free backup of business Google account without any limitation.
Pros:- Overcomes all the limitations of Google Takeout
Cons:- Paid Solution
Steps of automated tool to backup drive data:
1. After downloading the tool, launch it on your machine and Activate the tool for a demo or full version.
2. Once the activation is completed, go to the Backup tab and configure the settings. Here, choose the source as "G Suite".
3. Scroll down to the workload section and select the category as "Document" and set date-range filter for selective data backup from drive.
4. Go to Source tab to provide the details of Admin account and application id. Use Validate button for the authentication of admin details.
5. In-destination tab, select the location where you want to backup Google drive data of all users & validate.
6. From the User tab, select choose the option for source to provide the Google Drive account id. Use the Fetch option to directly grab all users of your domain. Select the users from the tool window, whose data need to be backed up.
7. Finally, hit Validate button for the authentication of user ids and hit the Start Backup button to begin the process.
That's it! Now the tool will initiate the backup of Google drive and preview the live status of backup on the tool window.
Backup Free Google Drive Account (@gmail.com) using Automated Tool
If you are using xyz@gmail.com and what's to backup your Google drive account data and overcome Google Takeout limitation, then Gmail Backup Wizard is the best pick for you. It allows to take backup of complete Google drive data in just few clicks. No need to wait for archive creation, instantly backup your drive data and directly save it at desired location.
Pro:- Best solution to overcome Google Takeout limitations
Con:- Paid Solution
Step to backup drive data for free Gmail user:
1. Download the backup utility and launch it on your system.
2. Enter your @gmail.com account id and password and authenticate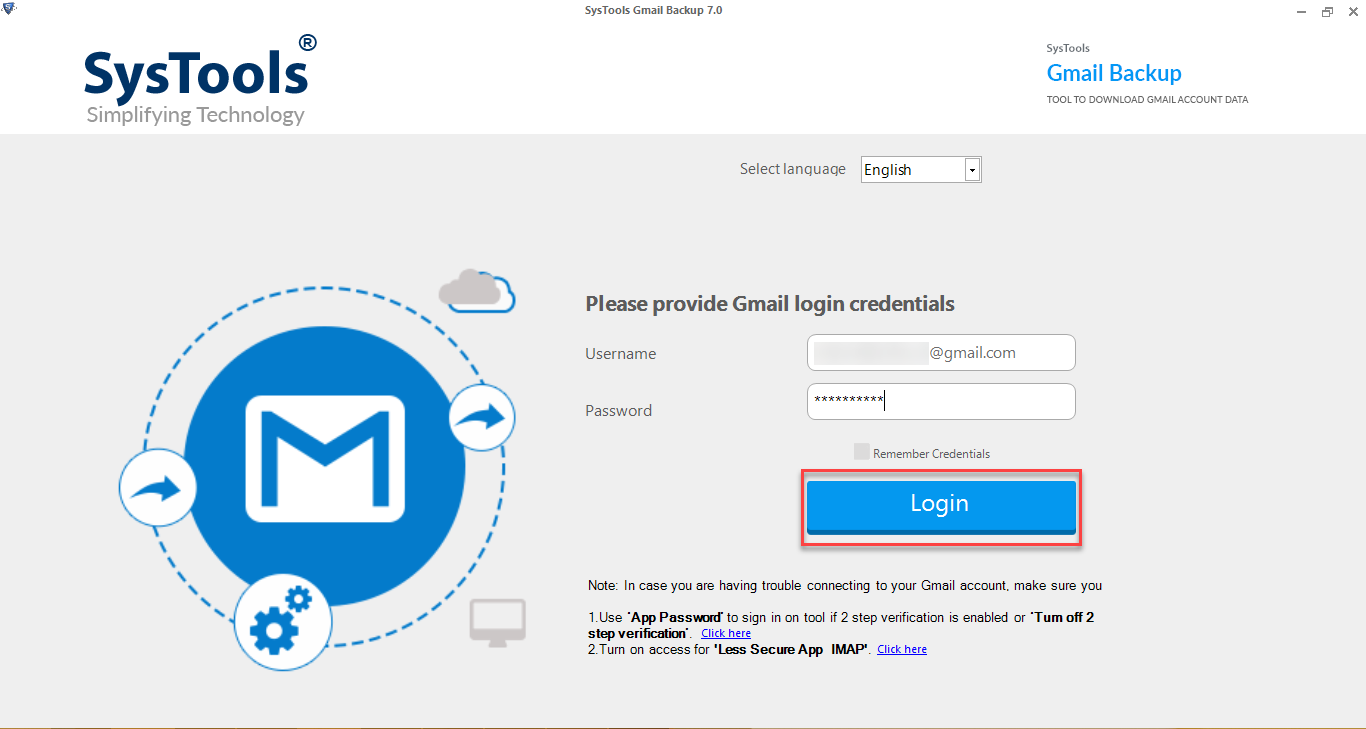 3. Select the category as "Documents" & browse the location to save the backup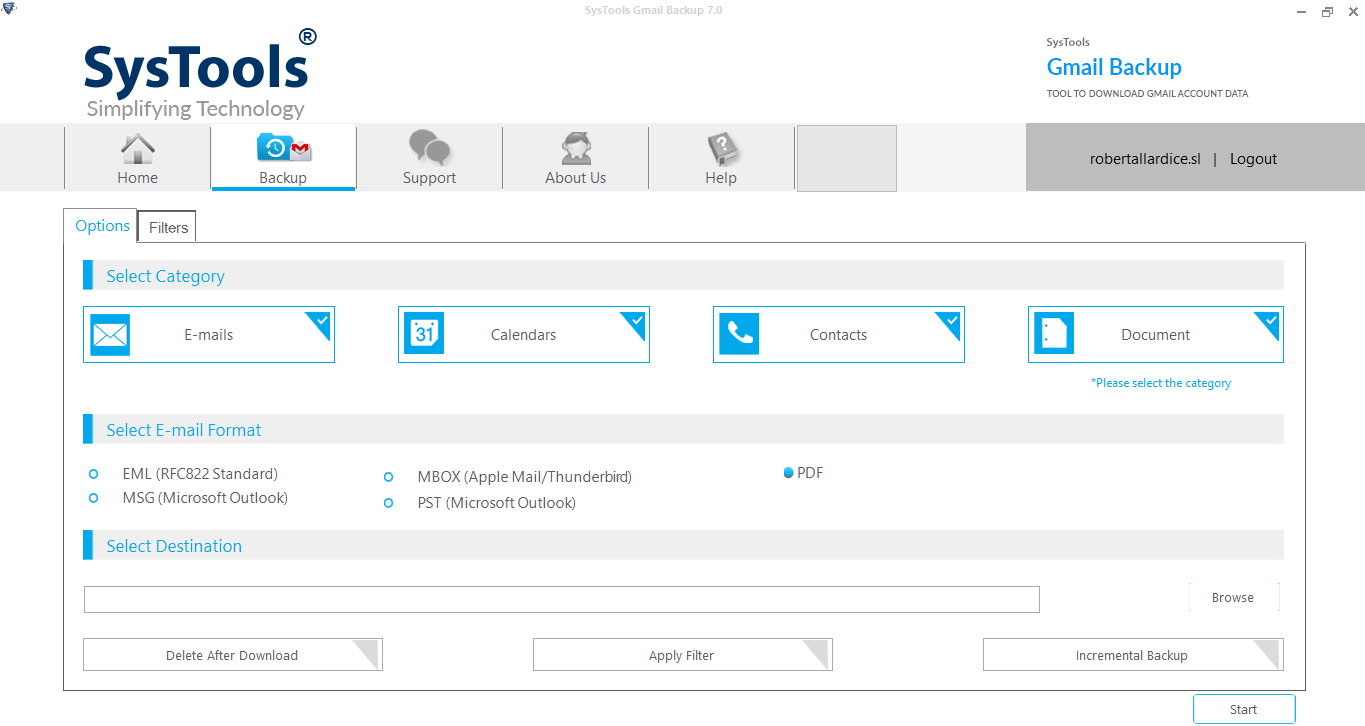 4. Hit Start button to begin the download.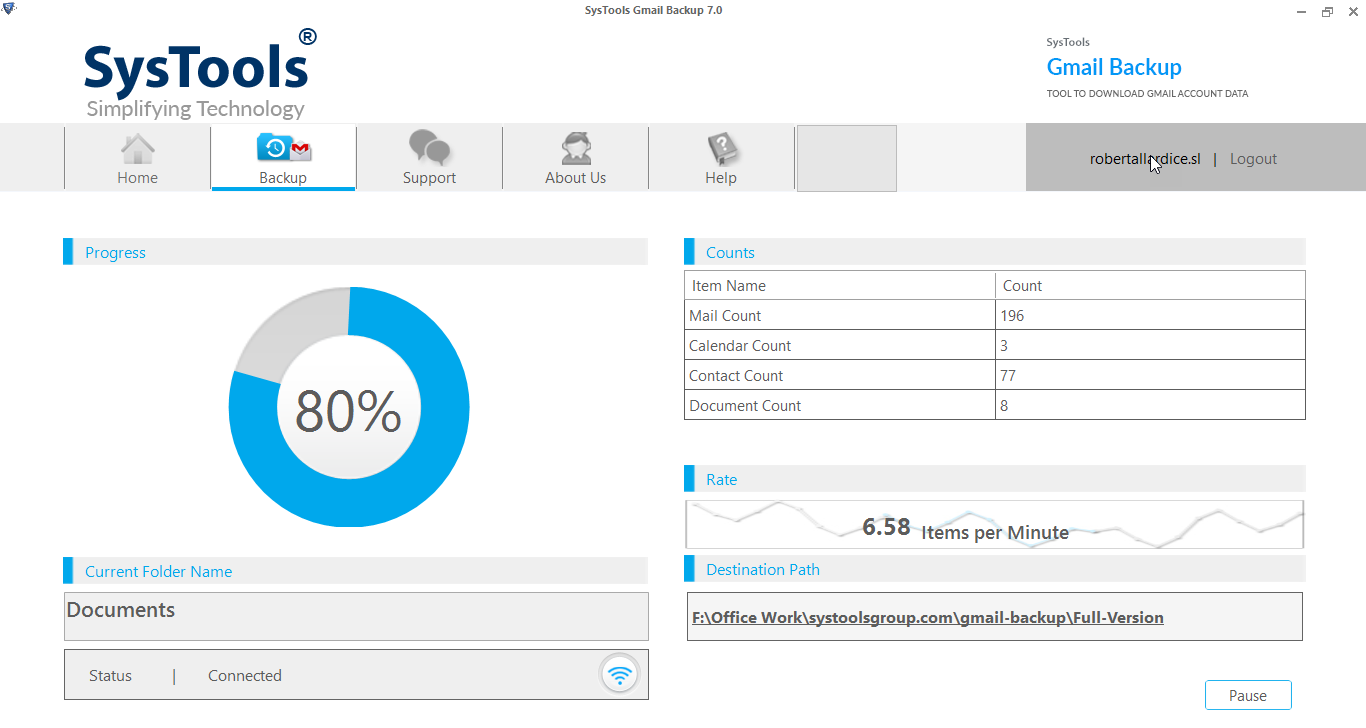 The tool will process the backup and directly download at the desired location.