Google Takeout to PDF Converter [Export Google Files to PDF with Attachments]
Summary: Here we will introduce a tested and trusted Google Takeout to PDF Converter wizard. You will get to know how to convert the Google Takeout archive to PDF format with attachments.
Google Takeout or Google Takeaway (shown as 'Download your data' on site) is a service of Google that allows you to download data from the Google products you use in a downloadable archive.
It is mostly used for downloading Gmail data. The steps are rather simple. All you need to do is to choose the Gmail option and set the size and archive format. It may take some time before you receive the download link since 'the more the data, the more time Google needs to process it'.
Anyhow, simply getting the archive on your local system is not enough. Google takeout export the emails in MBOX format only. But many users need their emails in PDF files. Since there are no options available in Takeout for PDF, people look for Google Takeout to PDF Converter software.
If you also have MBOX file(s) exported via Google Takeout and want to convert them into PDF, then make sure to test the free demo version of the most reliable and trusted software recommended below.
Let's move on to the information regarding the converter wizard.
Google Takeout to PDF Converter for Windows and Mac
Download the MBOX to PST Converter that supports converting Google Takeout (MBOX) to PDF and other versions (PST, EML, MSG, HTML).
This software identifies all kinds of MBOX files including the Google Takeout archive and provides the option to export their emails into PDF format. Many advanced settings are provided during the export process, a list of which is given below:
Maintains the folder hierarchy after conversion.
Provides 8 Naming convention options
Apply Page margins up to 10.0 inches for top, bottom, left, and right side
Set Paper orientation as Landscape or Portrait
Apply Page Size options i.e., Letter, A4, A3, etc.
Preview all the Google Takeout emails with proper folder structure
Select and export ONLY required emails via checkbox option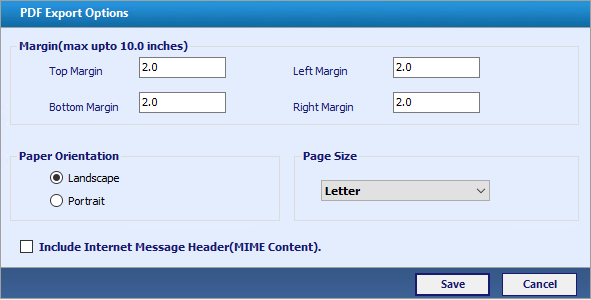 This Google Takeout to PDF Converter ensures that all the email attachments are retained by the PDF files after conversion. It prevents data loss and maintains the integrity of emails as long as the MBOX files were not corrupt beforehand.
Download the software here:
For Windows:
For Mac:
[The Mac version does not preview emails, but it has the additional option to apply bates numbers & date stamps. It also allows you to convert all Google Takeout emails into a single PDF file.]
Steps to Use Google Takeout to PDF Converter
Apply these steps when you have already extracted the data from Google takeout in MBOX format. If you have downloaded them in compressed format (ZIP), unzip the file to find the MBOX files within before going with these instructions.
If you want to take a look at how to extract files from Google Takeout, you can know it here: Google to Thunderbird.
Step 1: Download Google Takeout to PDF Converter. Start the Google Takeout converter on your Windows system and click on "Add File" button.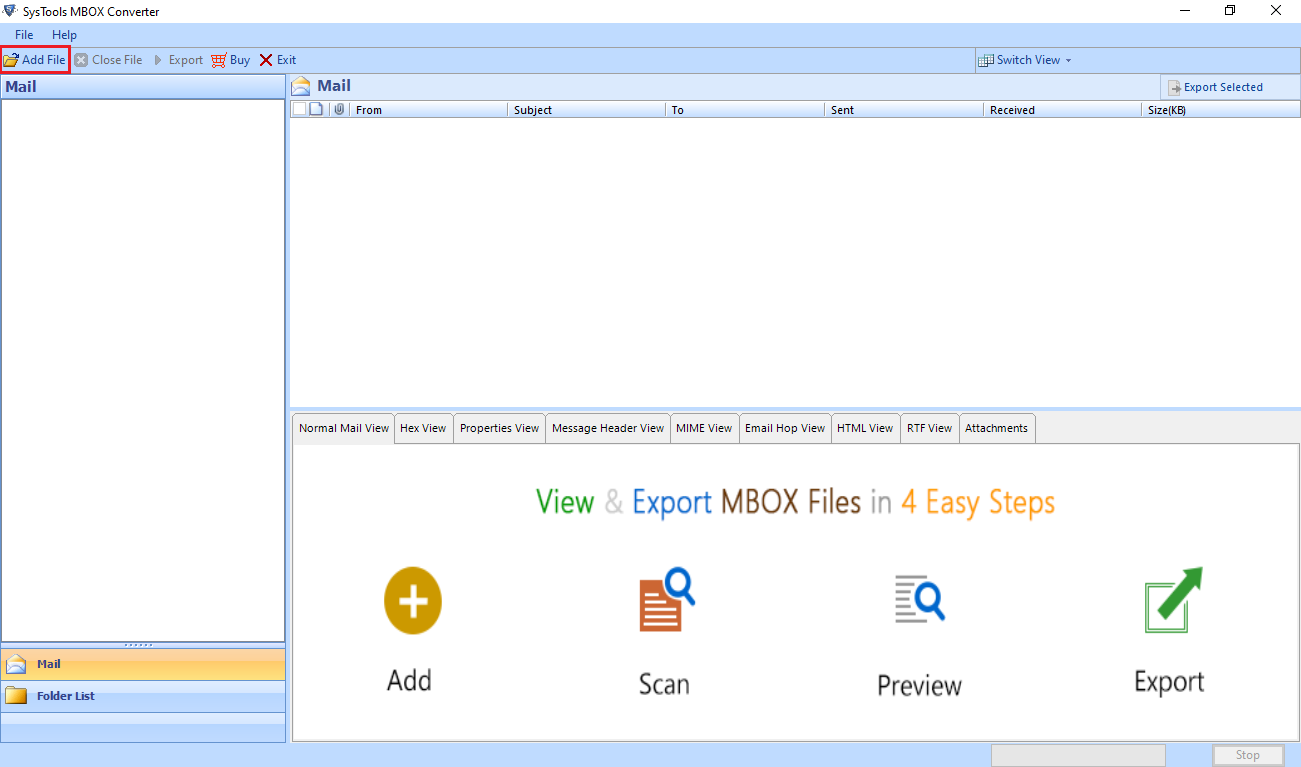 Step 2: Add Takeout MBOX Files into the software. Select "MBOX Files" from the list and click on "Next" button to browse the Google Takeout MBOX files for conversion.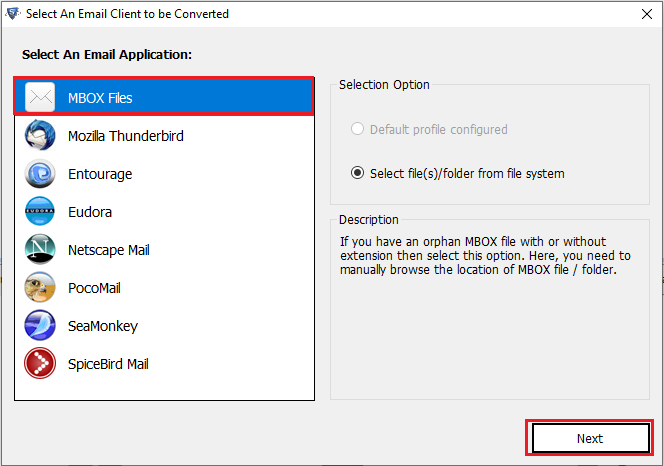 Step 3: Preview the Google emails. Once the Google files are added, the software will preview all the emails with proper folder structure.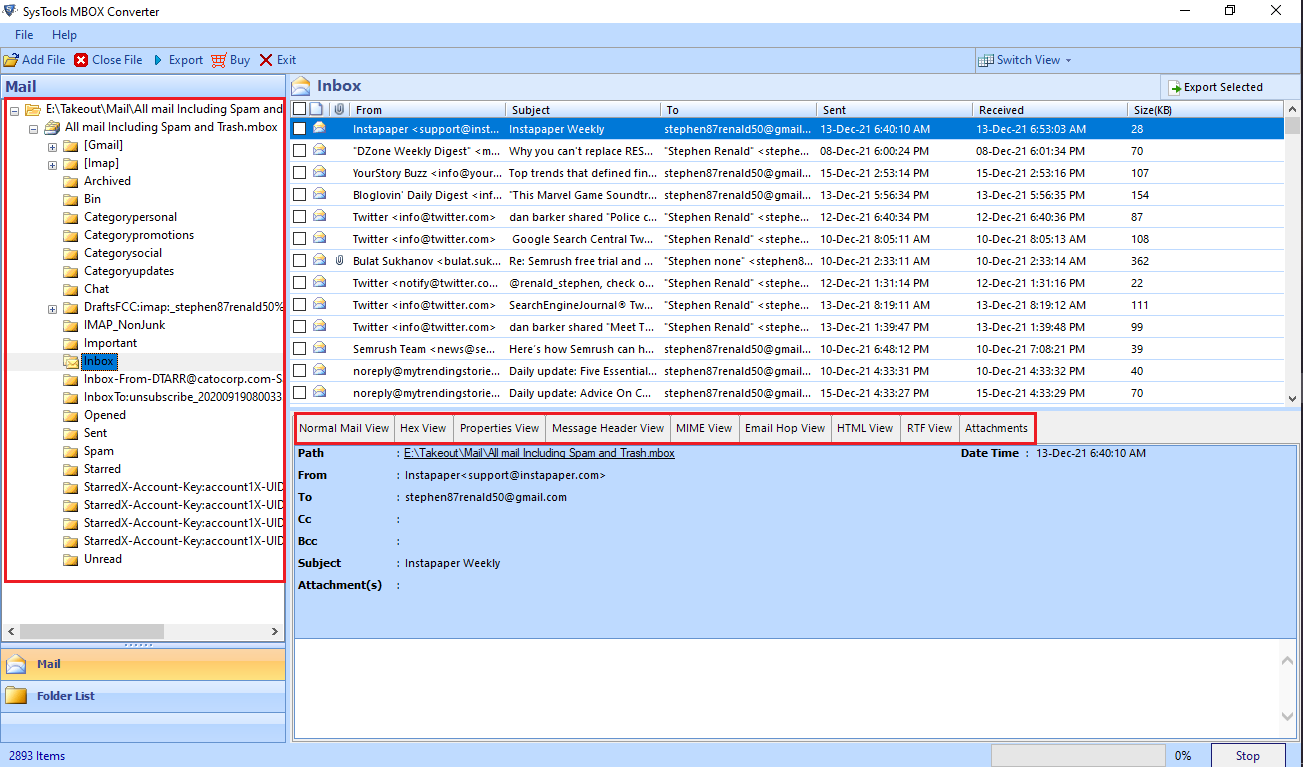 Step 4: Choose Selective or Complete Conversion. You can choose to export selective emails by marking the checkbox and right-clicking for "Export" option. Or go for full conversion by clicking on "Export" on the ribbon bar.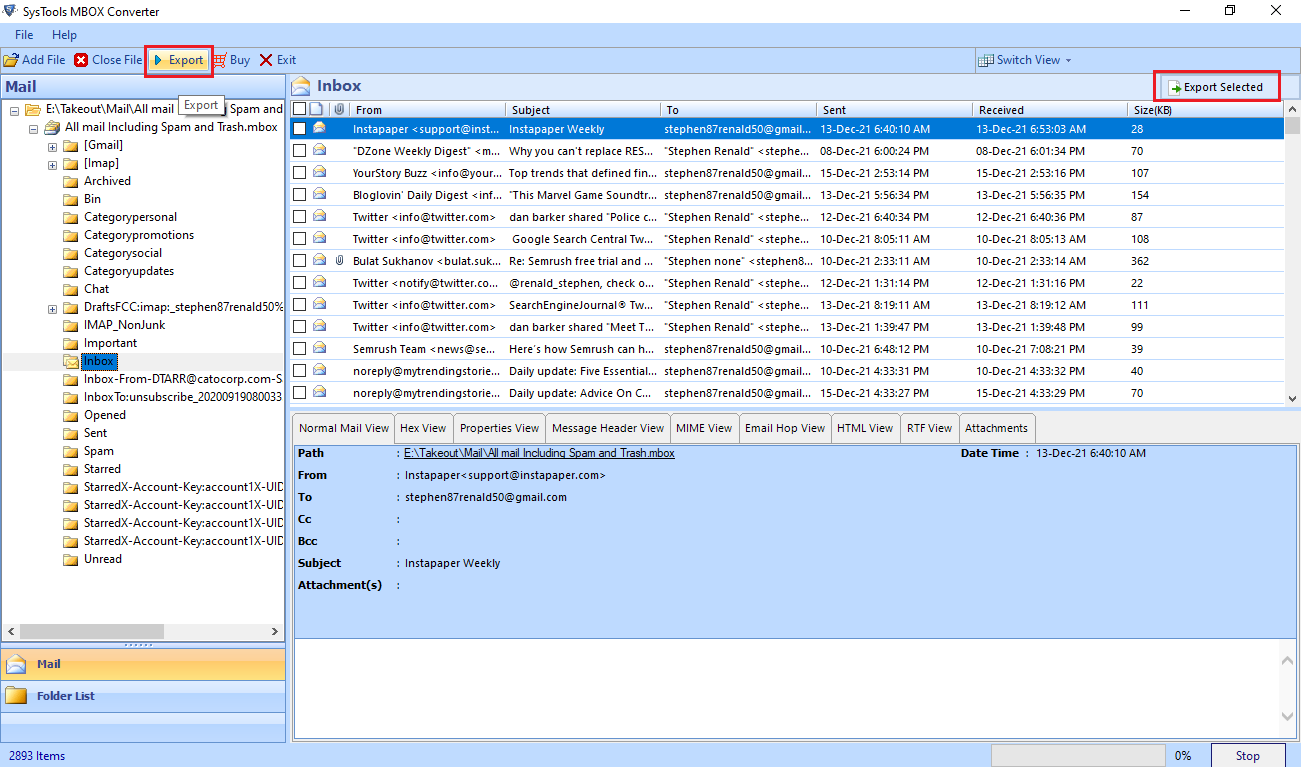 Step 5: Export Google Takeout emails to PDF with attachments. Choose "PDF" format, apply advanced settings and click "Export" to successfully convert Google Takeout to PDF.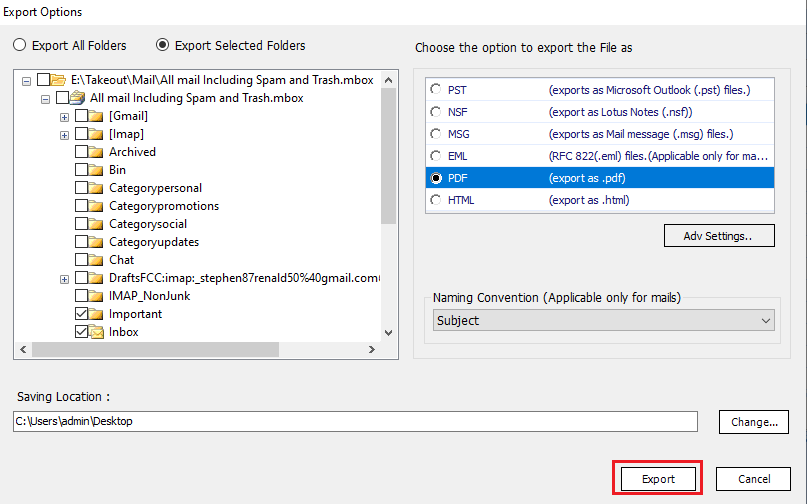 Observational Verdict
While Google takeout allows you to archive your Google products data and store them on your computer, it does not provide preferable formats to do so. For example, if you want to export emails, the only format available in Takeout is MBOX format (also contained within ZIP file). So, there is a need to convert Google Takeout emails into the required format via trusted conversion software.
We have recommended here the best and most reliable Google Takeout to PDF Converter wizard that easily exports all emails within the Google Takeout archive into PDF format. It also retains all the attachments and even provides multiple advanced settings while doing so. If it fits your needs, do try the free demo version of the software for testing.