How to Export IncrediMail to Thunderbird? – Ultimate Guide
Raj
| Modified: November 20, 2021 |
Email Tips
| 3 Minutes Reading
Summary: You can export IncrediMail to Thunderbird and move your data to this email client easily. We explain the process in-depth in this article.
IncrediMail is an email client that saves the data in various formats including IMM, IML, IM, DB. Since it has been discontinued and is no longer available, users are looking for an alternative. Mozilla Thunderbird tops the list of users' choices as it is a free and open-source email managing program. It supports the MBOX file format and hence we cannot insert the former file formats supported by IncrediMail.
For exporting IncrediMail to Thunderbird, we must convert IncrediMail to MBOX file and then add them into Thunderbird. Moving to Thunderbird offers various benefits such as its ability to accommodate multiple email applications as it supports different protocols like POP3, SMTP, IMAP. Thunderbird provides high protection to its emails, is very reliable, and offers many plugins. In addition to that, using pCloud for Mozilla Thunderbird, users can easily send large files.
Given all the advantages of exporting files to Thunderbird, we have compiled the entire procedure in this blog. So, let us find out the best method one can use to help them export files.
How to Export IncrediMail to Thunderbird?
For exporting the .imm and .iml files from IncrediMail into the Thunderbird email service, the IncrediMail Migrator Tool is the best software that can export IncrediMail to EML and eight other formats. You can find the source files in the location C\Users\admin\AppData\Local\IM. Then, perform the following steps as given:
1. Install the software on your system & click on the "Add File" button.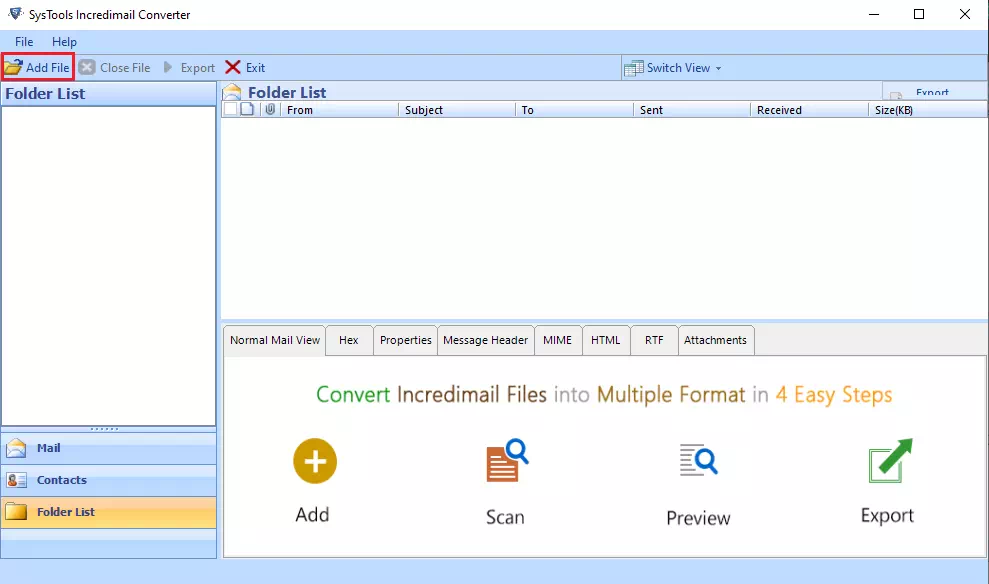 2. Now, search for the IncrediMail files and load them in the tool.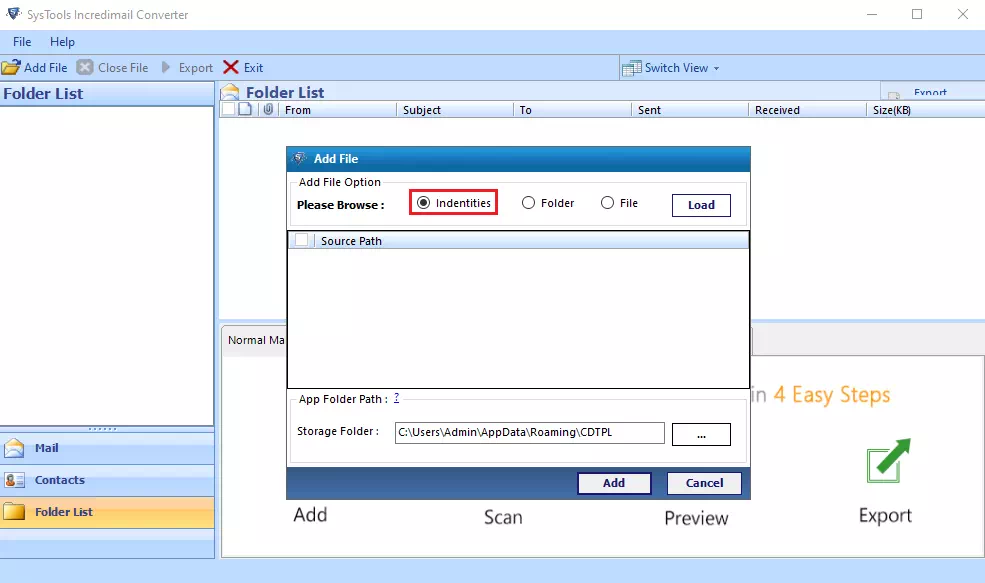 3. In the next screen, you can preview the details of the source files. There are several view modes available that you can use to preview the data respectively.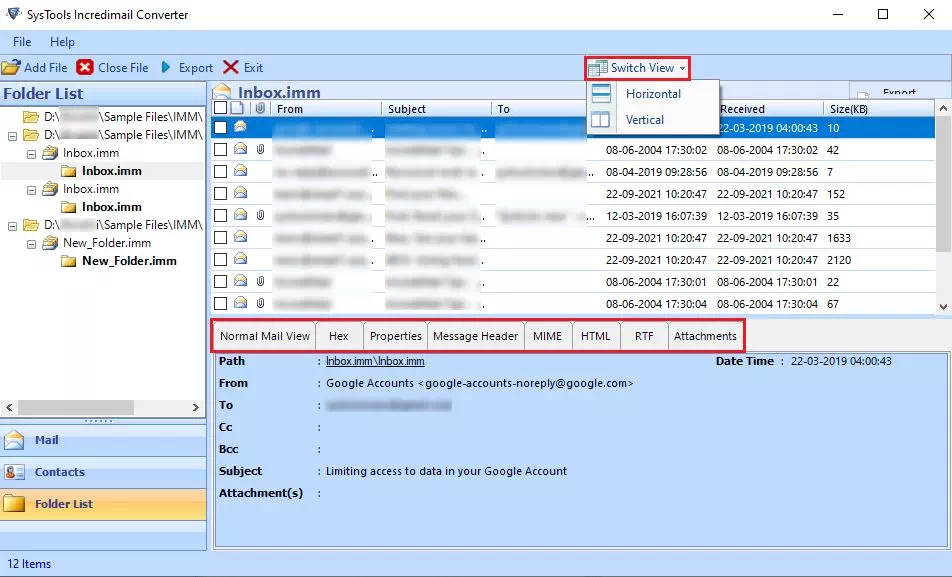 4. After this, you must select the MBOX format and apply settings like Date Filtering.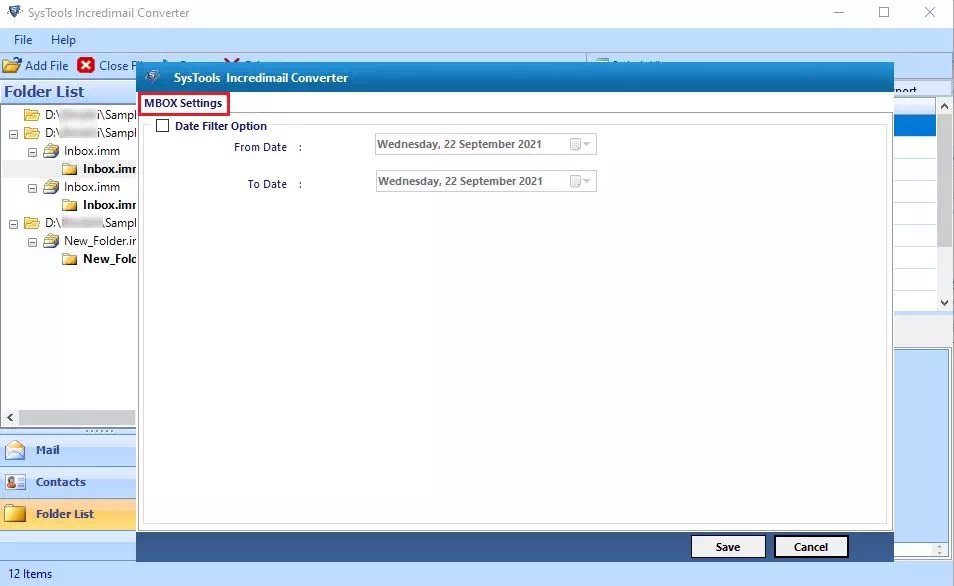 5. Next, browse a destination to save the resultant file and hit the Export button.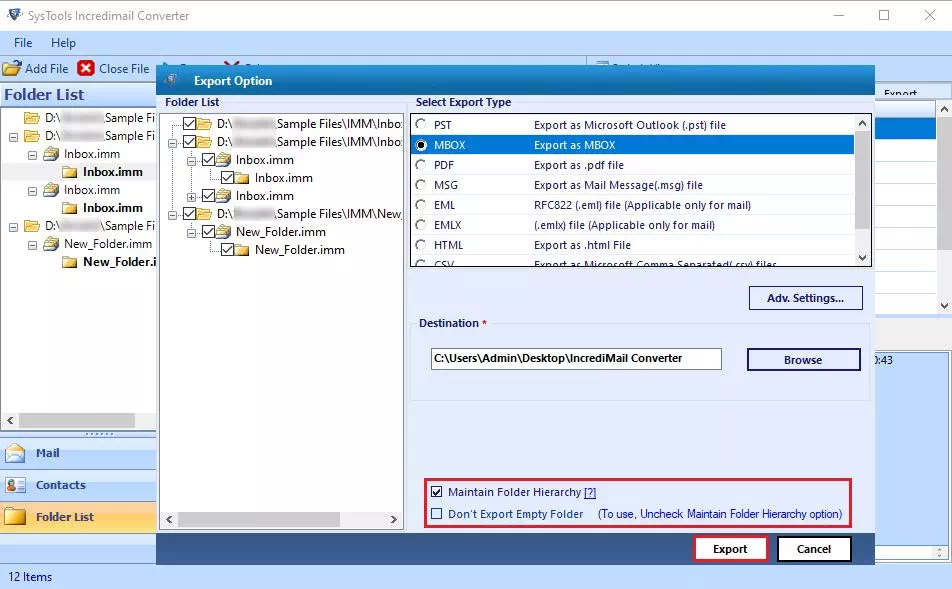 The next step is to add them into Thunderbird account following the below-given steps:
6. Launch Mozilla Thunderbird & install an addon "importexporttools ng".
7. Click on Tools & choose this addon > Import MBOX File.
8. Select "Import directly one or more MBOX file" next > OK.
Advantages of IncrediMail Files to Thunderbird Tool:
It can export multiple IncrediMail files into Thunderbird
The tool can also transfer Incredimail emails to Outlook
Provides 100% accurate results with no errors easily
Preserves the meta properties & folder hierarchy of files
Can export IncrediMail emails with attachments
Supports exporting IncrediMail 2.0 & 2.5 files to Thunderbird
No limitations on the file size that it processes
Performs bulk conversion without losing any data
IncrediMail email client is not required for the export process
Maintains data integrity & structure during the process
Conclusion
In this article, we have learned the safest method to export IncrediMail to Thunderbird. It is a completely trustworthy procedure that has been tried and tested. The software suggested is used by professionals to export and move their data across the platforms as it ensures the safety of data.