How to Export G Suite Calendar to Outlook – Complete Domain
Summary:- This article describes the method to export G suite calendar to Outlook. It consists of three methods to export all calendars from a single Google account and export all calendars from complete G Suite domain.
G Suite is one of the most commonly used cloud application suites. It was previously called Google Apps. Using the G Suite application set, you can easily manage emails, contacts, calendars, documents, presentations, etc. On the cloud. As long as the network connection is normal, you can work anywhere, anytime. Sometimes, users need to download data from G Suite to the local system. The reason may be that the data was migrated for backups or other purposes. In this article, we will discuss one of these user queries, how to export G Suite calendar to Outlook.
Here, you will learn how to export calendars from a single account as well as from multiple email accounts simultaneously. You can choose to export only one calendar or all at once.
User Question from the SpiceWorks Forum:
Hi, we are trying to export all calendars from user accounts in the sales department. Although it's easy for a email account, I haven't been able to find a way to export G Suite calendar to Outlook in the domain or organization.

GAM doesn't have this feature and I can't find any code or scripts that can do it. Maybe if I have programming skills, I can try using the G Suite API for this, although I'm not sure it will work.

Anyway, is there any help for this?

Thank you!
From the query above it is clear that users want to know how to export calendars from multiple G Suite accounts. Although it is implicit that the user knows a separate export method, we will still show it in this article. So let's start with a process.
#2. How to Export G Suite Calendar to Outlook
First, we will study a single derivation method. So, we will provide a solution for mass domain export. Choose the method according to your needs.
Extract the G Suite Calendar from Single Account
Warning: This method is used only to export calendars from a single account. For multiple accounts, repeat the steps once for each G Suite account.
Export All Calendars:
Open Google Calendar and log in with your account credentials.
Select Settings after clicking on the Gear button in the upper right corners.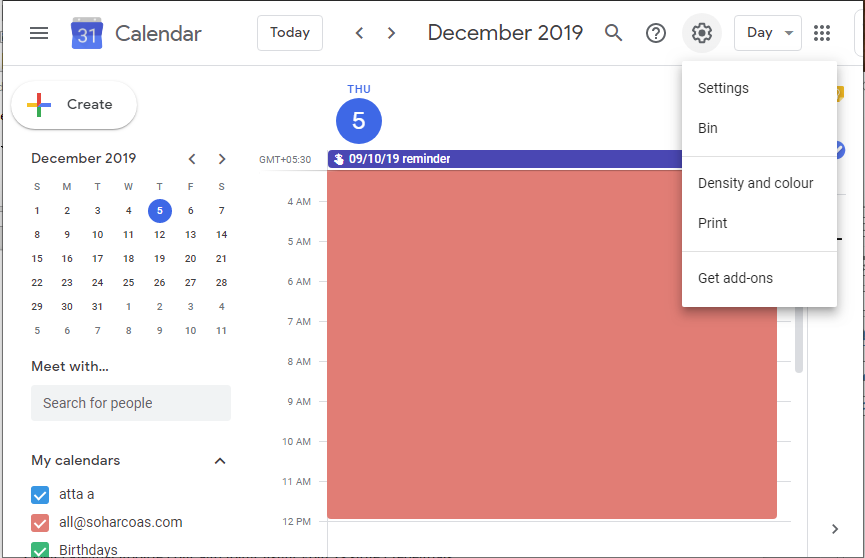 Click Import and Export to download calendar events.
Now, click on Export button under the Export option.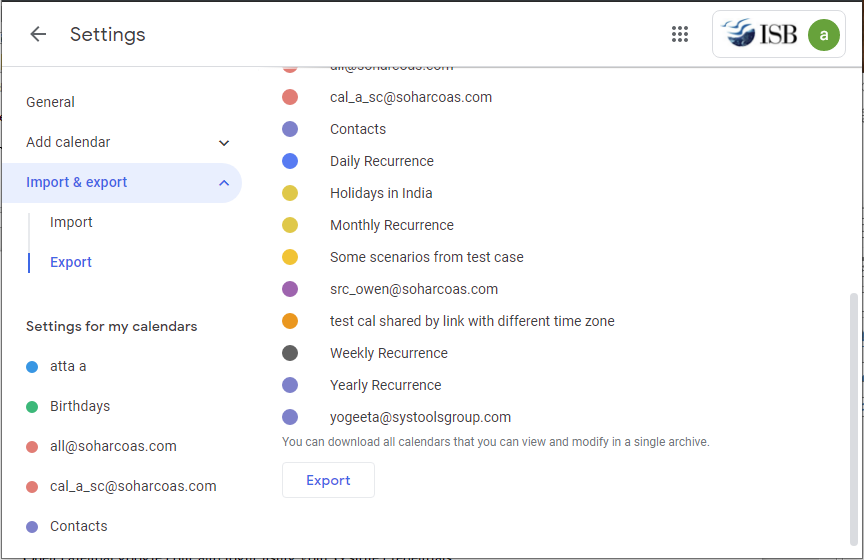 The browser will download the ZIP file to your computer. The ZIP file contains the ICS file for each calendar.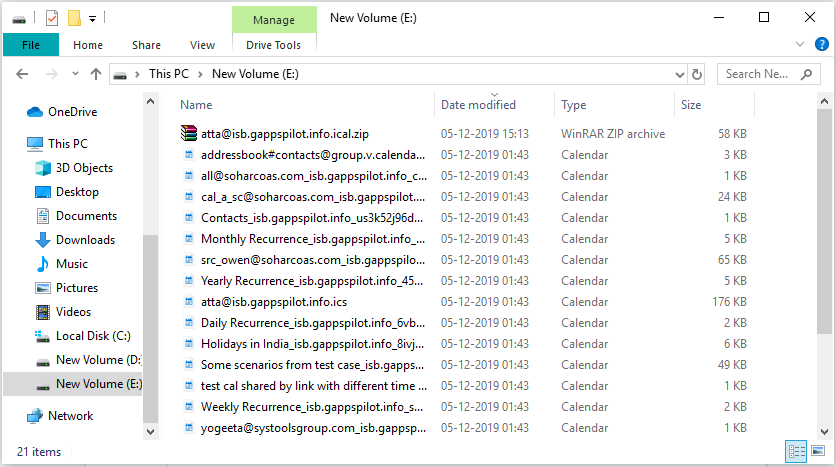 Export Only One Calendar
In the "Google Calendar" window, click on the "My Calendar" section to expand it.
Highlight the calendar you want to export and click more (3-point button)
Select the Settings and sharing tab.
Now, click on the Export calendar option in Calendar settings.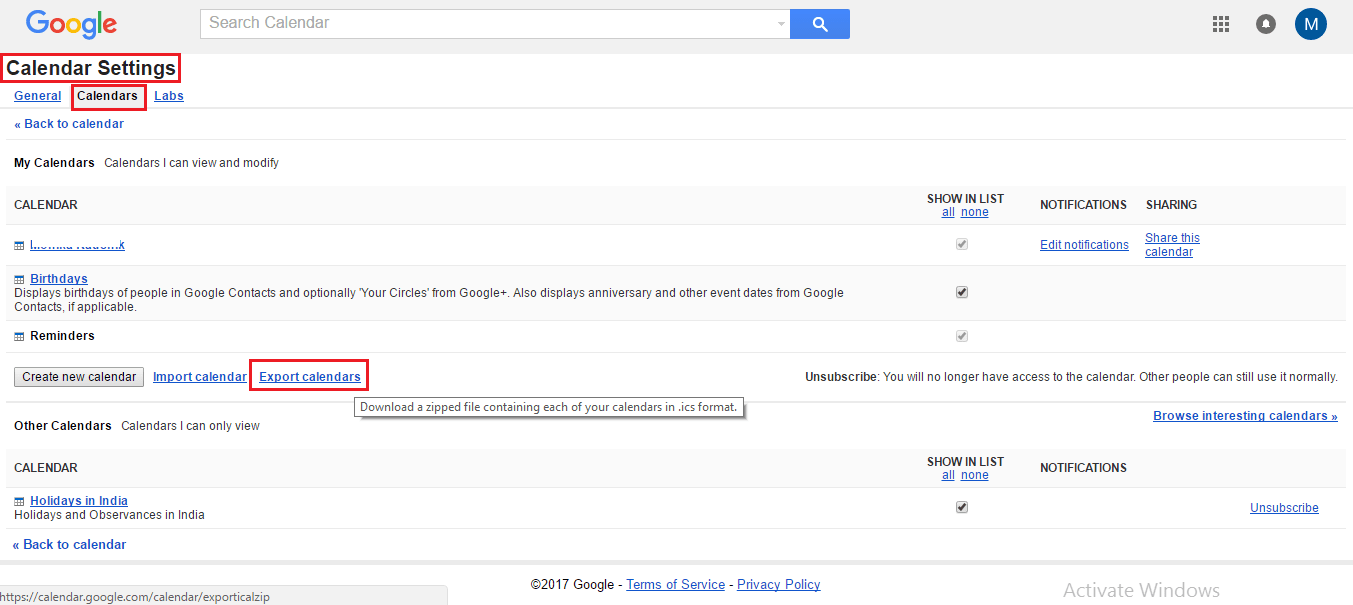 An ICS file containing all the events of the selected calendar will be downloaded.
Can't export calendars?

If you use G Suite Calendar through your organization (work, school, or other), you may not have the ability/permission to export events. In such a situation, contact your admin.
Also Read:- Sync Google Workspace with Outlook
How Export G Suite Calendar to Outlook Complete Domain Simultaneously
There are two options for this method "Single account" and "Domain account". Therefore, users can easily export data from multiple G Suite accounts simultaneously. In addition to the calendar, the software also offers options for exporting contacts, emails, and documents. It all depends on the user's preferences. Use the Windows application and the G Suite backup tool. with the help of this software, users can migrate Gsuite to Outlook.
Download and install the application.
Run the software on your system and click on the "G Suite" button.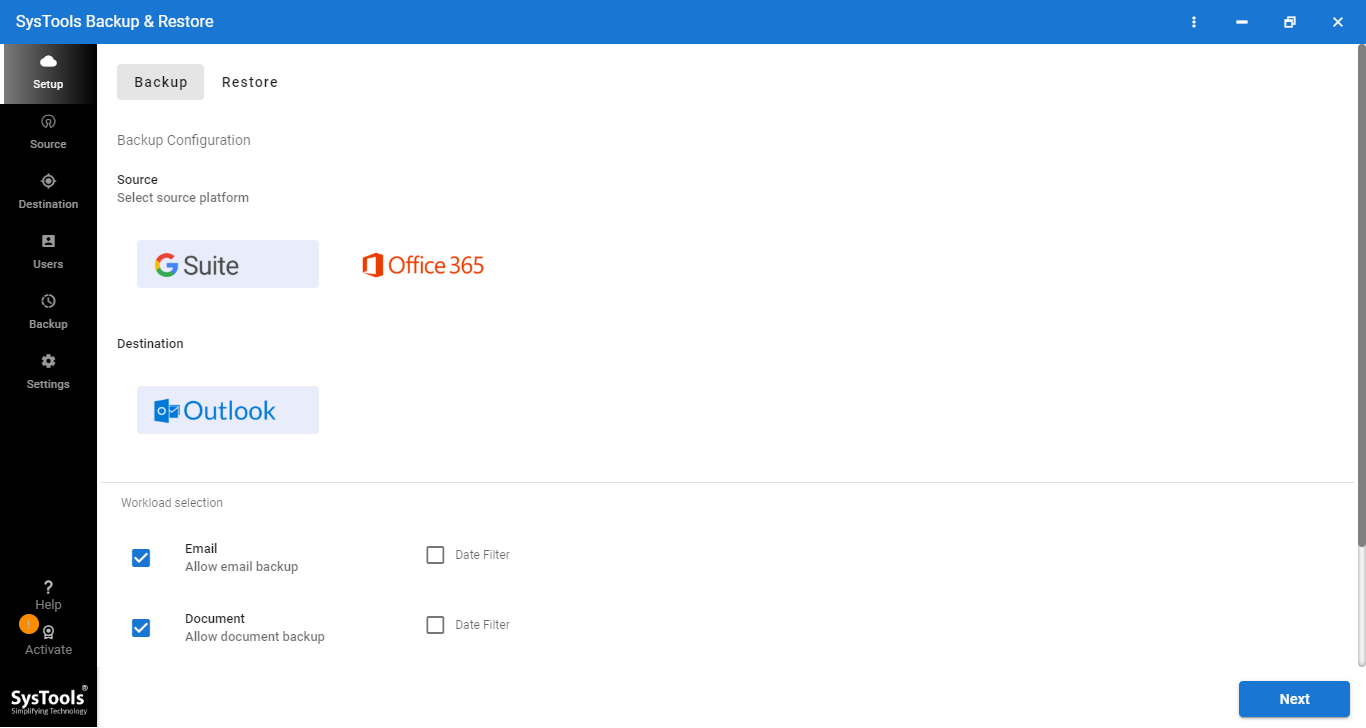 Select Calendars from the Workload selection.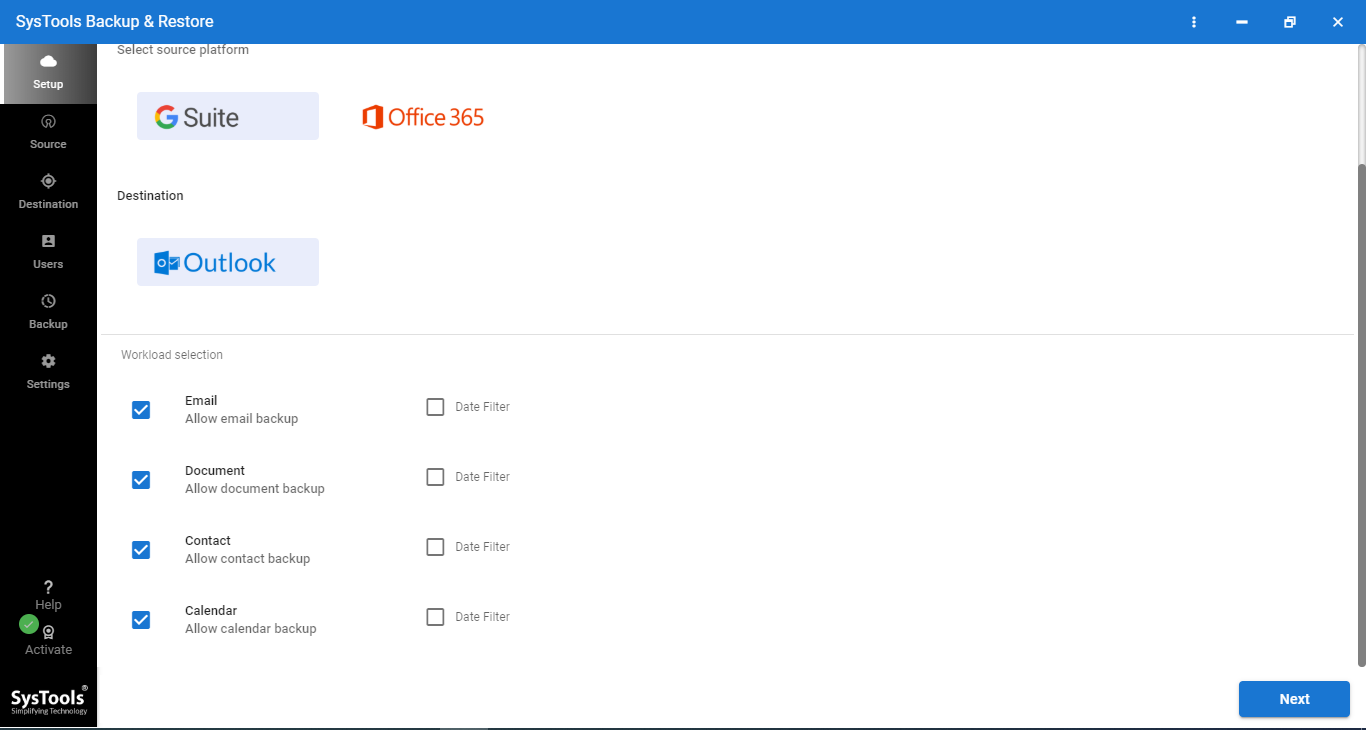 Provide administrator credentials and other details of the G Suite account.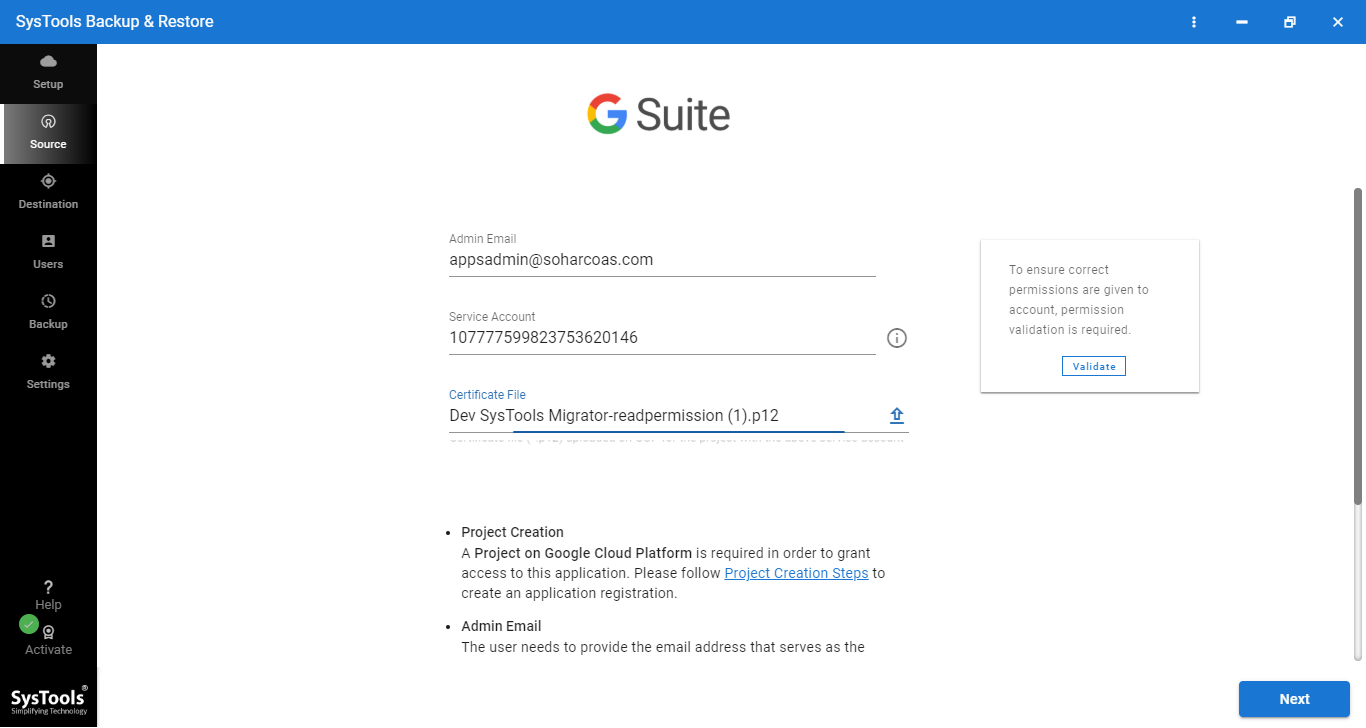 Also, provide a path where the resultant PST file containing calendars will be saved.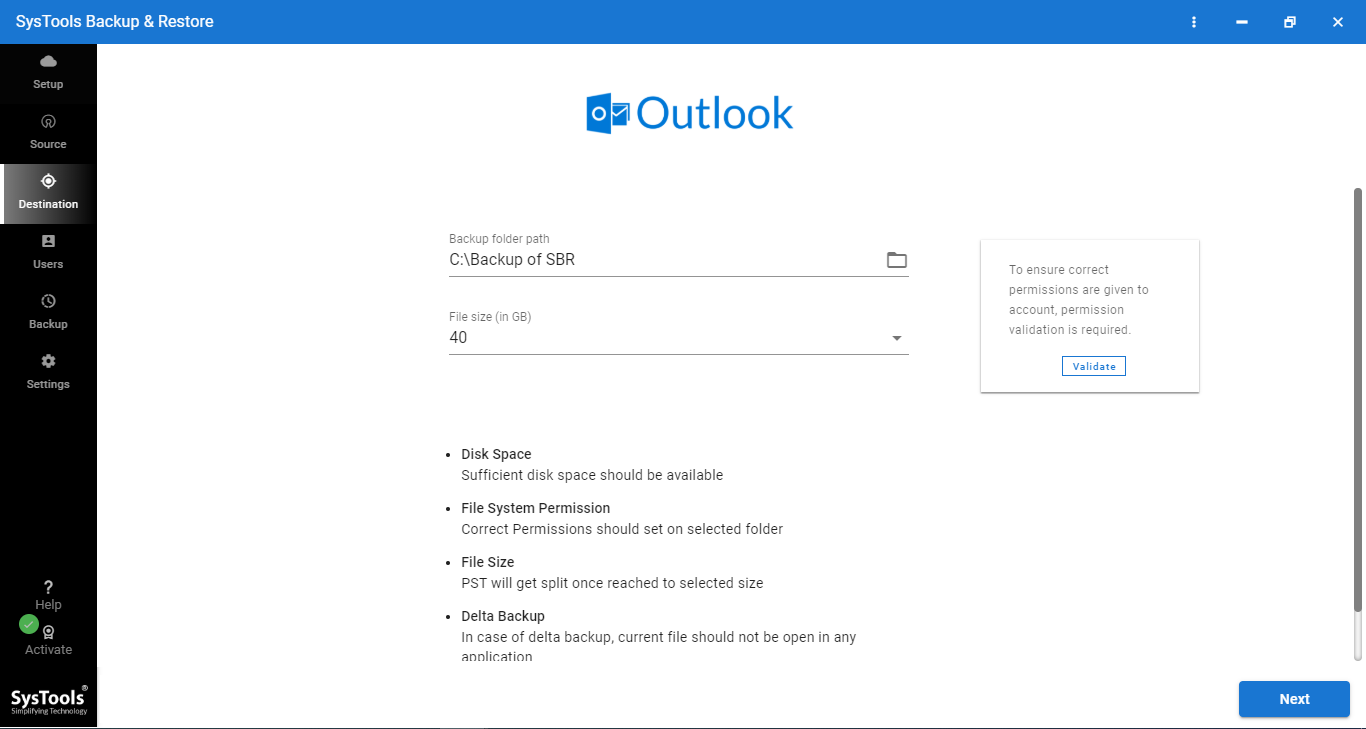 Enter a CSV file containing all the user information from which you want to export the calendar.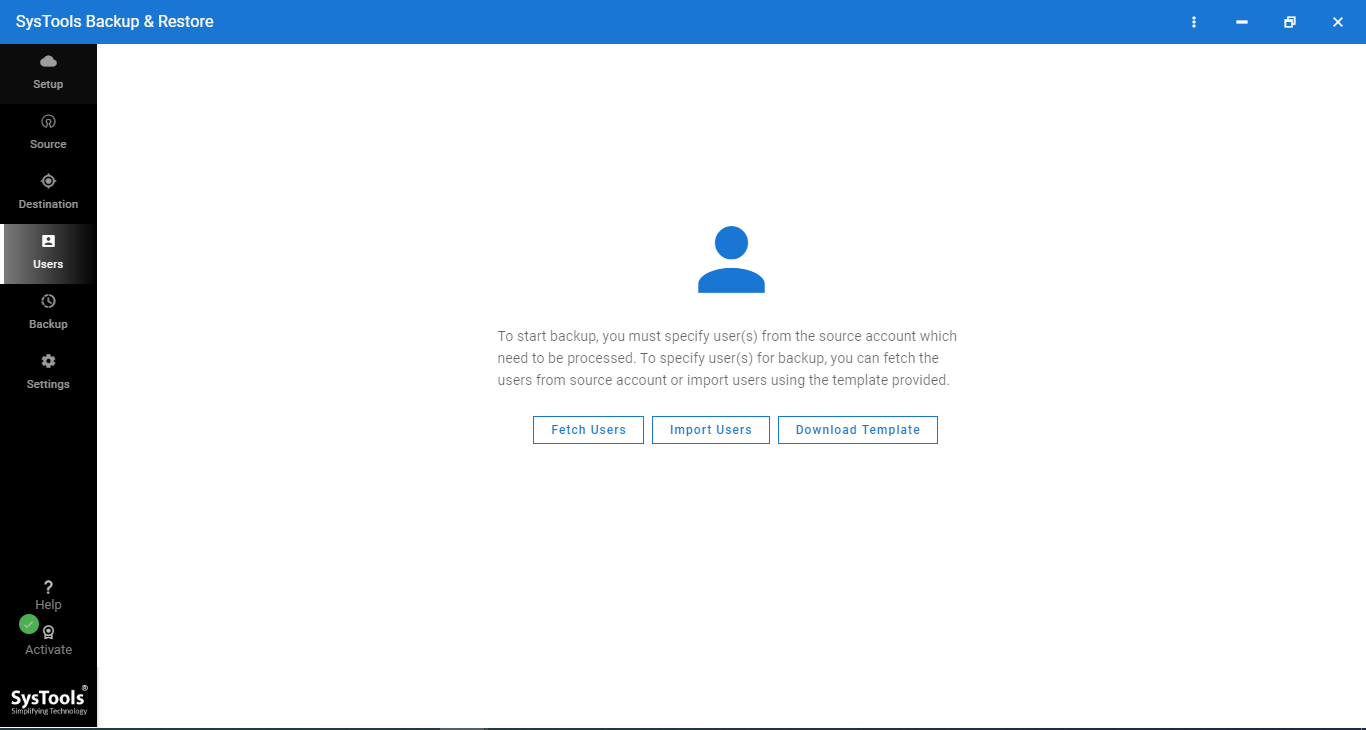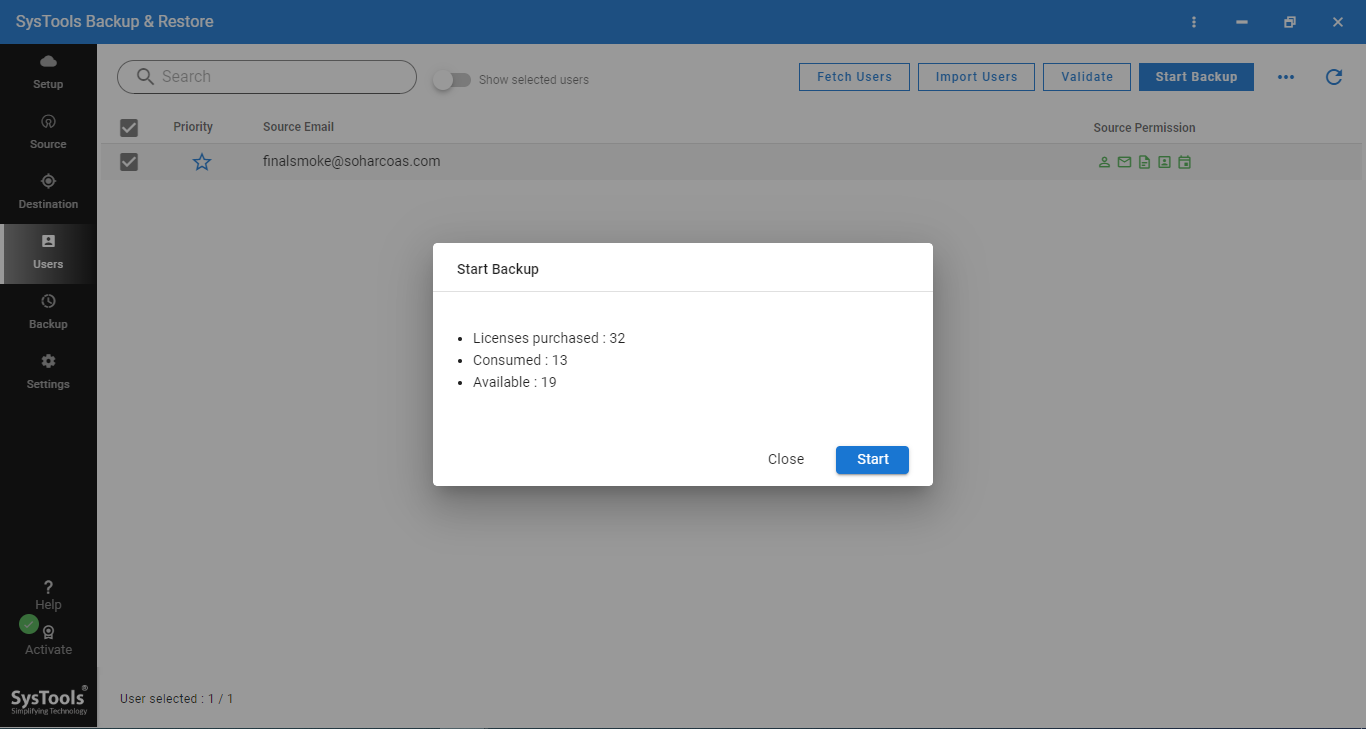 The application will process and export all calendars to all email accounts on the local computer.
Adding the APIs is a prerequisite for the software to manage G Suite calendars. The corresponding steps in detail can be found in the "Operation Guide". Alternatively, you can be led by the 24/7 technical support team.
Summarizing Things
Some users want to keep a copy of all G Suite calendars on their local computers. You may need to migrate other email services or keep a backup. Whatever the reason, you need to find a way to export g suite calendar to Outlook. In this regard, two methods are discussed here. The first method is an easy way to export calendars separately from the G Suite account. The second method simplifies the export of multiple e-mail account calendars. You can follow the desired method to export G Suite calendars.