How to Download All Image Attachments in Outlook | Perfect Solution
Emailing images as an attachment is one of the most convenient ways to share them with others. But after receiving the image as attachments there are lots of users who want to save all the attachments at a safe place. But they do not want to download all the image attachments in Outlook one by one, and they are seeking the solution to save all the image attachments from Outlook at once.
However, if you are one of them, then stop your search here. Because in the upcoming article we are going to discuss an effective and most fast technique to download all Image attachments in Outlook without losing any data or any attachments.
So let's get started!
Techniques to Download All Image Attachments in Outlook 
In this section, we are going to cover some methods to extract image attachments in Outlook.
Extract All Image Attachments in Outlook Manually
If you are using Outlook 2019, 2016, and 2010 versions of Outlook then you can use this method to download image attachments ib Outlook. So, follow the following the below-mentioned steps to complete the task.
First, open the MS Outlook and select the email attachments
Now, click on save as option to proceed further
Select the destination location under save attachment wizard and click on save button
Note if your email is containing multiple pictures then you can select save all attachment option to save all the picture at once on your computer
For Outlook 2007 and older version
If you are working on Microsoft Outlook 2007 then there is no direct option available to download all attachments in Outlook. But in this section, we are going to discuss the technique that will help you to download all image attachments in Outlook. 
Save Image Via Copy-Paste Option In Outlook 2007 and Older
First, open Microsoft Outlook
Now open the email and copy the picture which you want to save
Once the picture is copied paste into some editing photo editing software paint for Photoshop.
Now in photo editing software click on the file option and then save option to save the picture from Microsoft Outlook emails
Smart Way to Download All Attachments in Outlook 
As we see there are some limitations in the manual method and that is you can not download multiple image attachments from multiple emails. Along with that, there is no single method available for all versions of Outlook. 
So, in you are searching for a single utility then try an automated solution to download all image attachments in Outlook. The Outlook Attachment Extractor is the best automated utility that will easily extract attachments from multiple emails in just a few clicks. Also, it supports all the versions of Outlook and capable to preserve the folder hierarchy. This software comes with an amazing feature to download attachment images according to file format such as .gif, .jpg, .png, etc.
Steps to Download All Attachments from Outlook
For Windows OS Users:
Free Download Now Buy Now 100% Secure
For Mac OS Users:
Free Download Now Buy Now 100% Secure
Now let see the working steps of the tool.  All mentioned steps are for Windows OS users only.
Step 1: First, download the software and install it on your Windows machine.
Step 2: After installing launch the software. Choose PST/OST radio button and then click on the Add File (s) or Add Folder to add PST files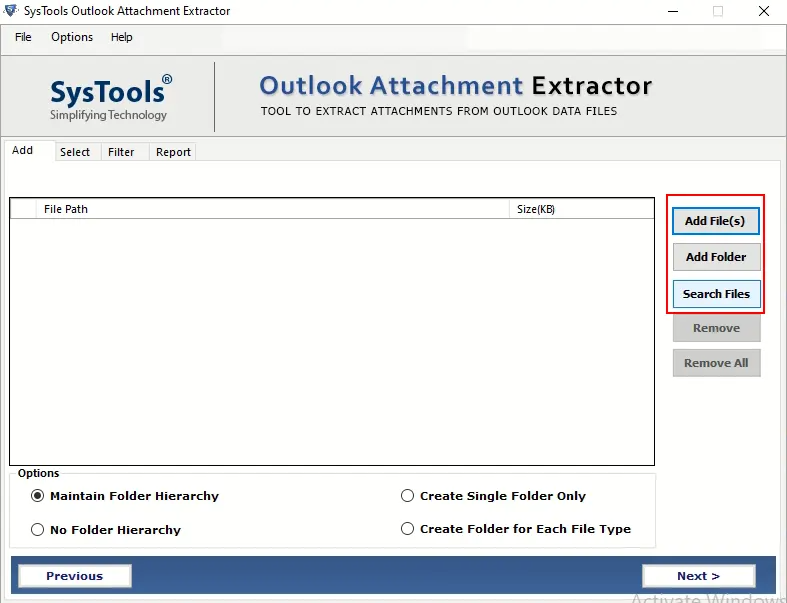 Step 3: Once the folder is added successfully on the software you will see it will be listed on the software user interface. Click on the Next button.
Step 4: If you want to maintain the folder hierarchy, then select Maintain Folder Hierarchy option.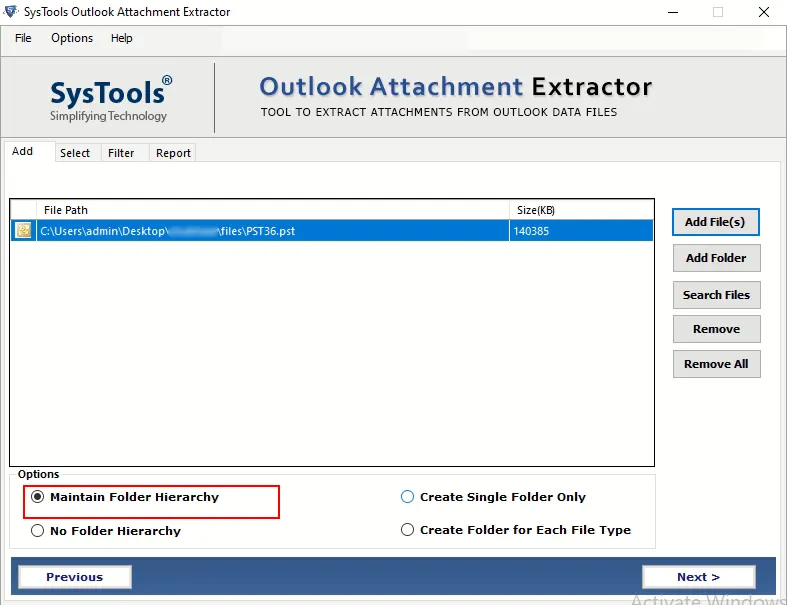 Step 5: Now, select the definition location to save the resultant file >> Next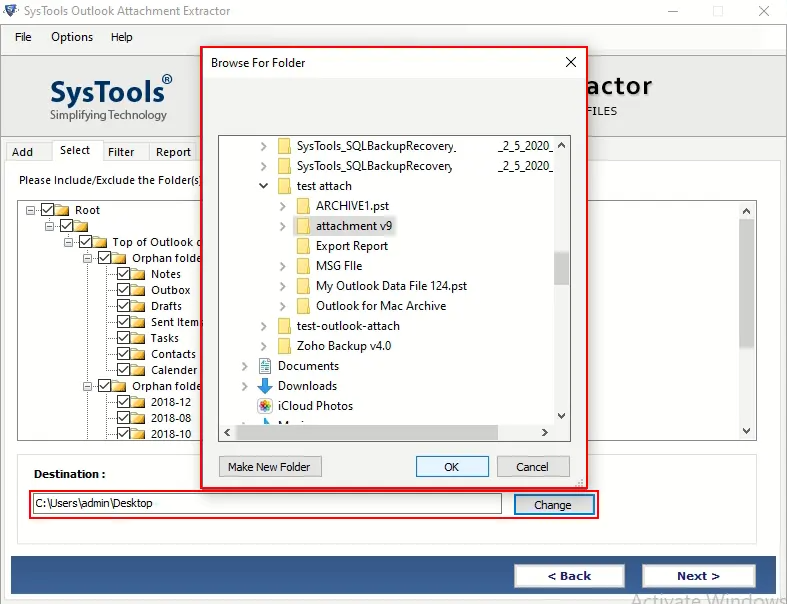 Step 6: Choose the File type option and type the image extension.
Step 7: After that click on the Extract button to download all image attachments in Outlook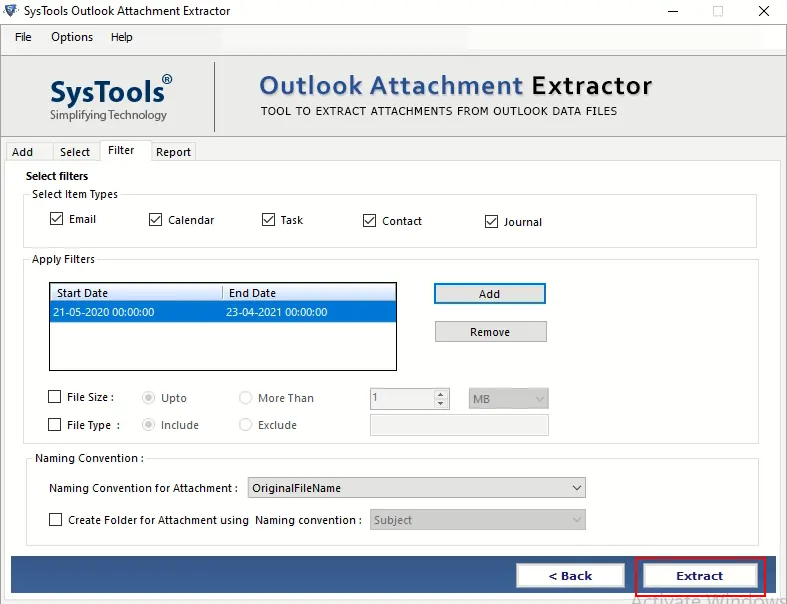 Conclusion
Extracting multiple images from Outlook email attachments manually is a very lengthy process because users have to do it one by one. But in the above write-up, we have discussed a simple automated method that will easily download all image attachments in Outlook at once. So, go through the article and complete your extraction of the image from Outlook email attachments