How to Resolve Cannot Import VCF to iPhone Error?
Trying to import the VCF contacts file to your phone but not able to complete the task? So, here in this blog, we will go through the solution that will help you to resolve cannot import VCF to iPhone. Look through the complete article, to make this task easy. 
Today's era is multi-platform if you shift from one platform to another. Then, there is only one option left where you have to import/export your data. VCF is one of the well-known formats for contacts which is supported by most modern phones and email clients. 
If you are using iPhone and try to import a VCF file to your iPhone, it will show you a pop-up message "Unable to Import vCard". There can be multiple factors that are responsible for this pop-up, in the next section you will see the causes of why it shows you are unable to import messages.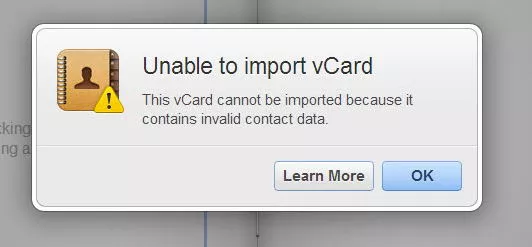 Causes of Errors While Importing VCF Contacts to iPhone 
Want to know what stops you from completing this process? The latest versions of iPhone IOS support vCard 4.0 version only, If you try to import vCard 2.1 & 3.0 versions, you will get the pop-up message "Unable to import vCard". Move to the next section, where you will get multiple solutions to resolve the query that cannot import VCF to iPhone. 
Upgrade Your vCard 2.1 / 3.0 To 4.0 Version Using Gmail Account 
Before moving to the import process, you should upgrade your old vCard 2.1 & 3.0  to 4.0 which is not an easy task to attempt. To convert the older vCard into the newer one, we have to take the help of Gmail.

First, login into

contacts.google.com

.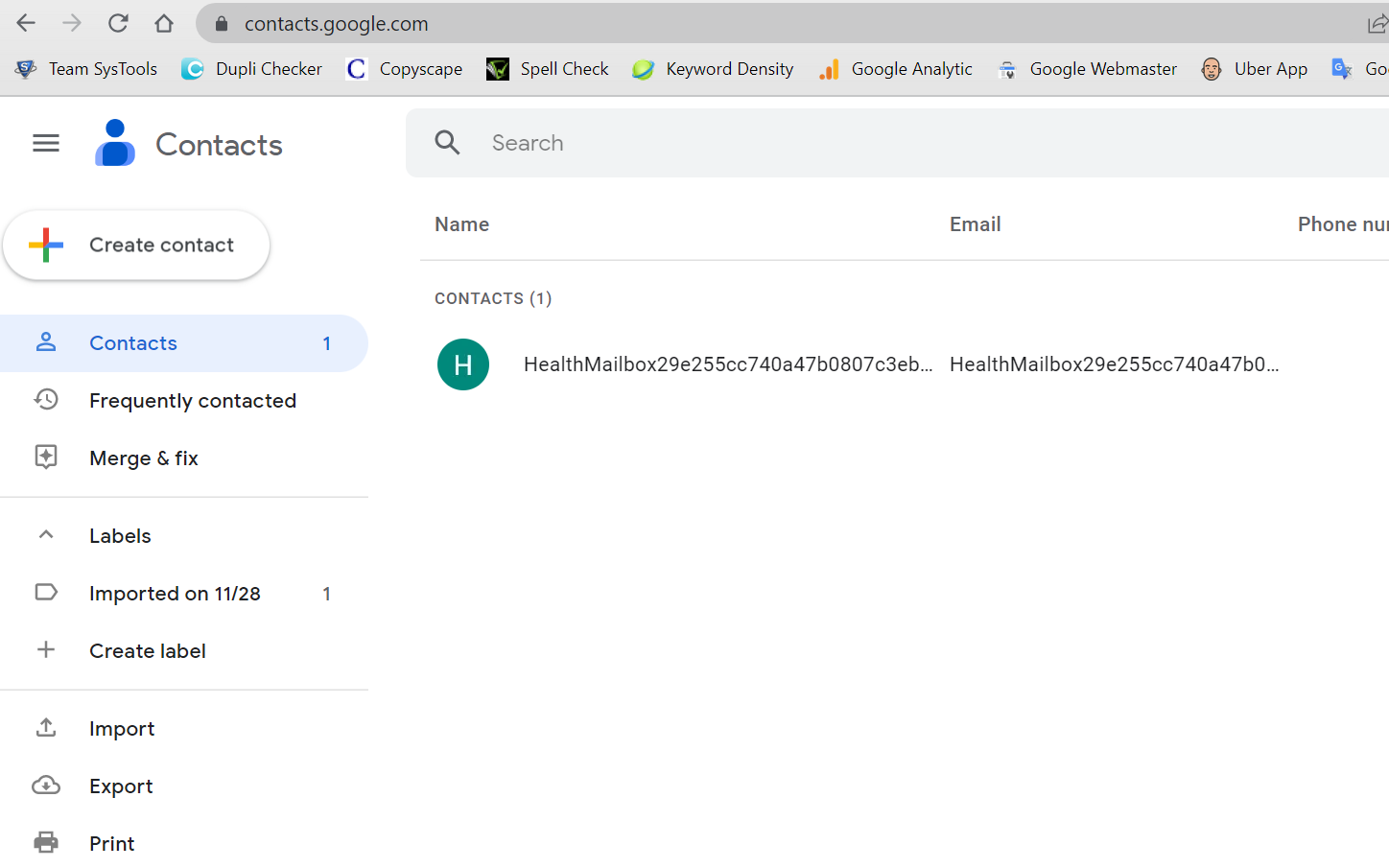 Next, click on the Import option and

Browse

the selective VCF file.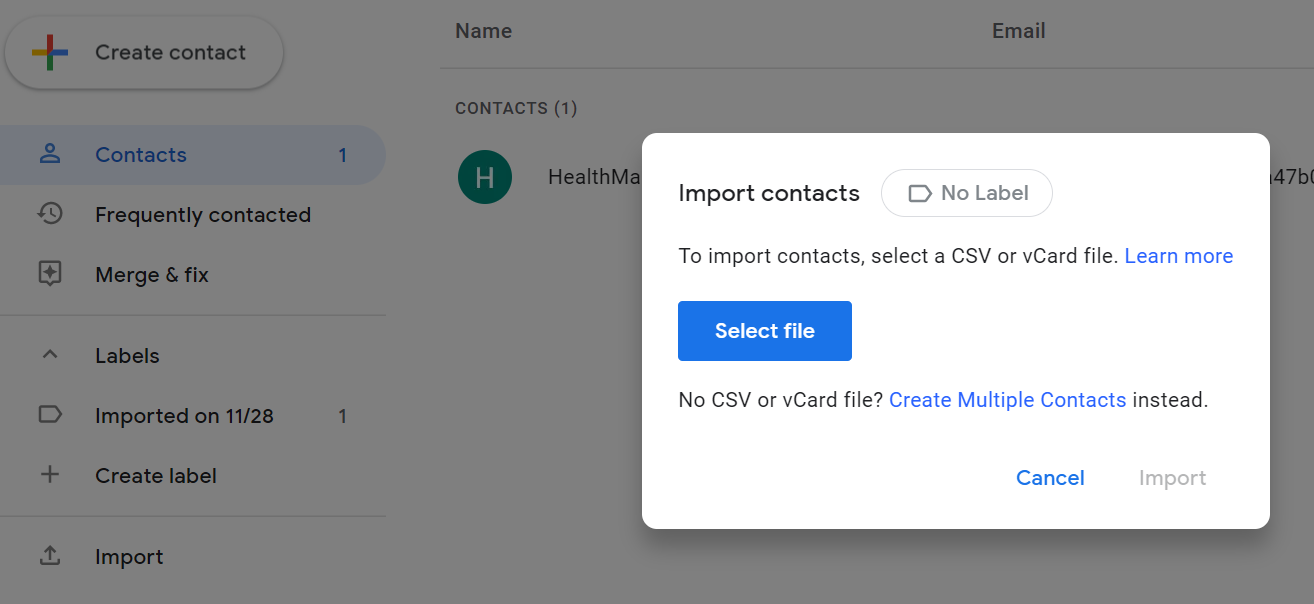 Now, select a

single VCF

and hit the

Open

button.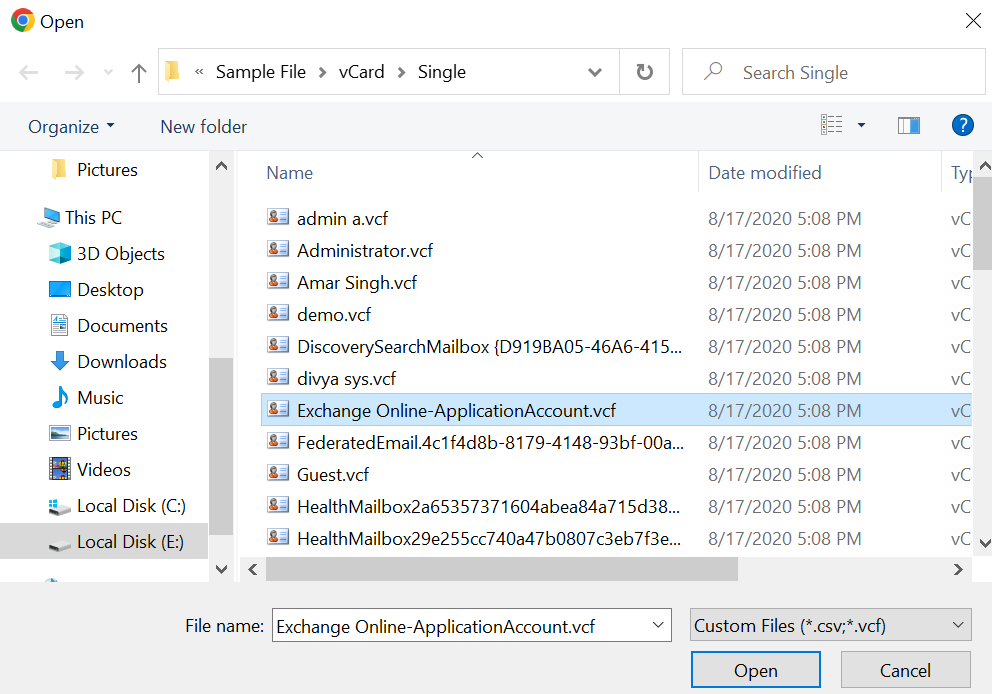 After that, click on the

Import

button and move to the next step.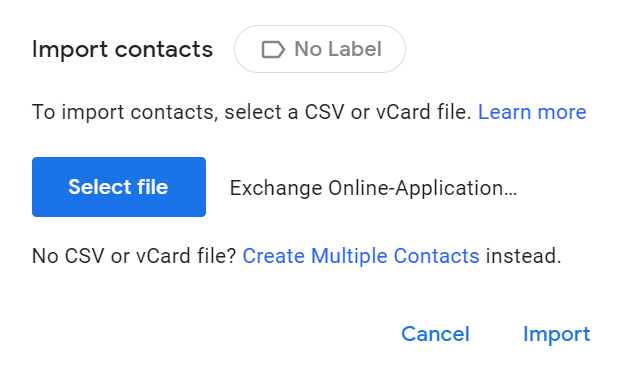 Check

the Imported contacts. 

Hit the

Export option

and then select the vCard

(for iOS Contacts)

option.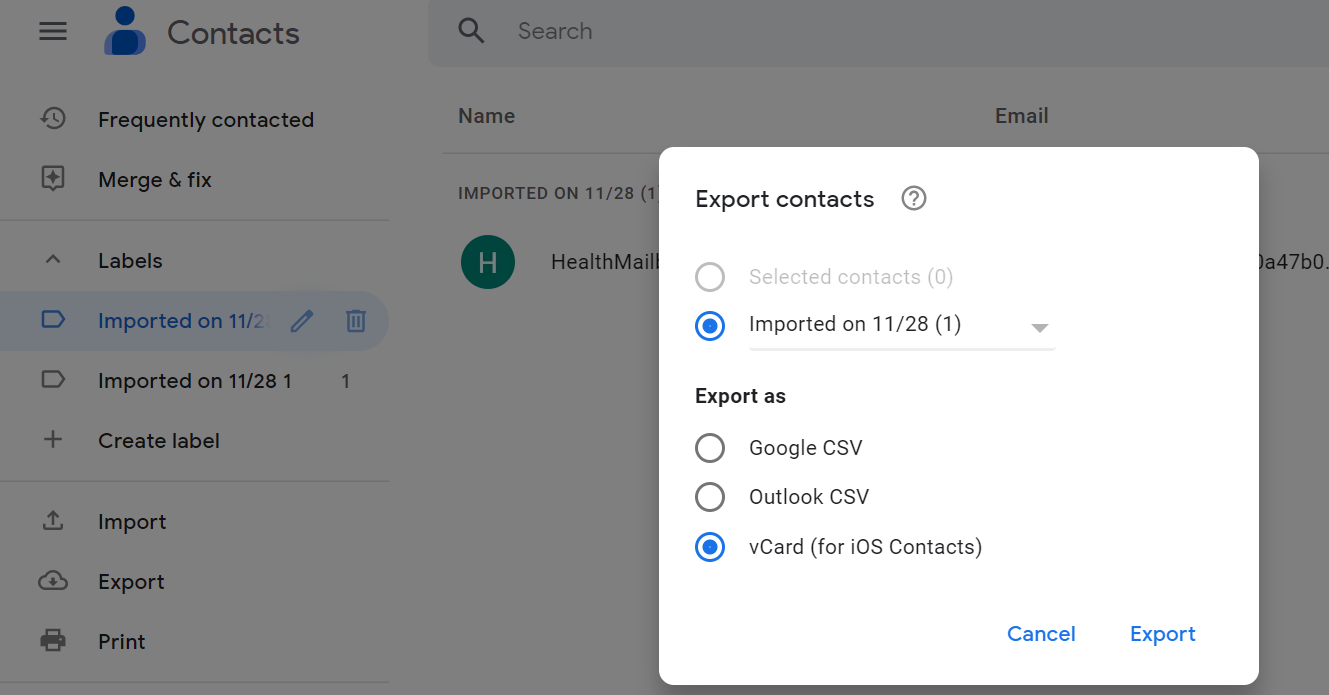 And finally hit the

Export

button. 
Now, all of your select vCard 2.1 and 3.0 are successfully converted into iPhone-compatible vCard 4.0 versions. 
Read More: Convert VCF Files to PST Format
Limitations of the Manual Way 
As you can see above the manual procedure is quite smart to convert the old vCard version into nw one, but there are a few limitations contained in this solution. It will convert a single file at a time for example if you have 1000 VCF contacts then you have to repeat this procedure again and again 1000 times to convert all vCard files. There is no doubt! This is a time-consuming solution and it will also require some technical knowledge. 
Smart Technique for Old vCard into New vCard Conversion 
If you have lots of contacts and do not have enough time to convert these files one by one. Then, we are here with one of the Best vCard Merge Tool, which helps you by combine all the VCF files into vCard version 4.0. 
This utility helps you to resolve the common query "cannot import VCF to iPhone" by merging all files and making it compatible with iPhone. This software keeps your information intact, there is no risk of data loss, and provides some other multiple features also. 
One by One Steps Instructions on the Software 
First,

install

and set up the software in your system and click

Add File

option. 
Then, the software will show you all your selected files

preview

. 
Now, select the

Merge VCF

option in this step. 
After that, choose

vCard version 4.0 i

Phone compatible. 
Import Converted vCard into iCloud 
After the easy conversion of vCard files, the user has to import the converted vCard into iCloud to complete the solution of query that cannot import VCF to iPhone. 
Firstly, go to

iCloud

and click the contacts.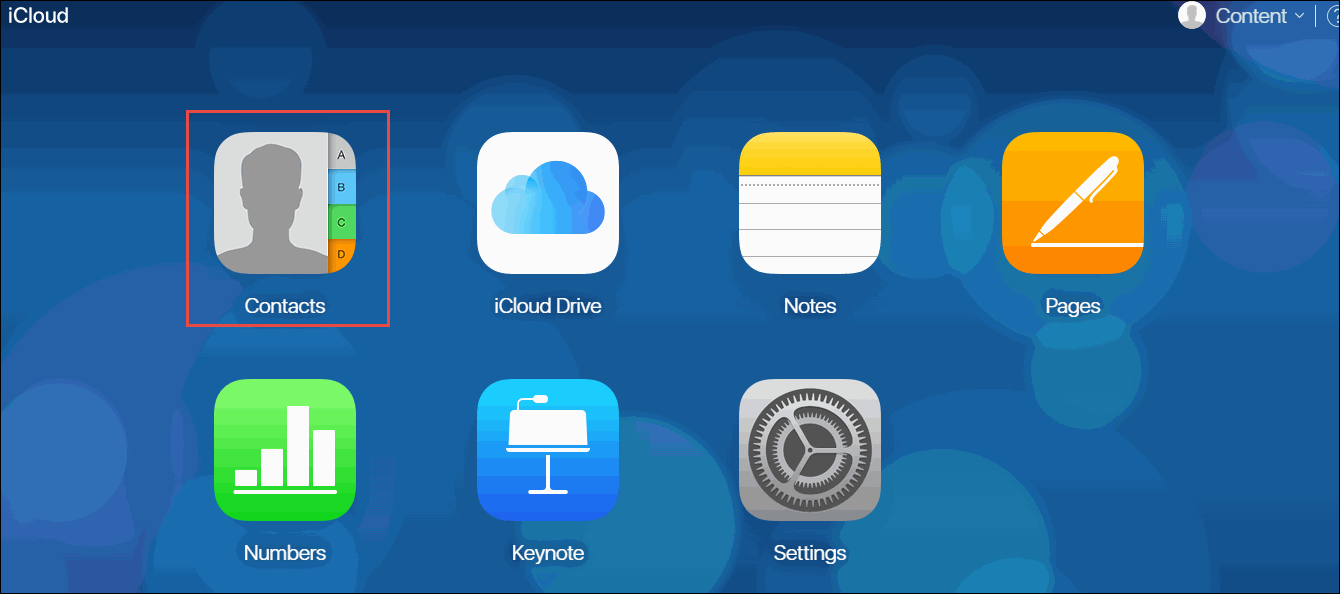 Hit the

gear icon

at the left bottom of your screen.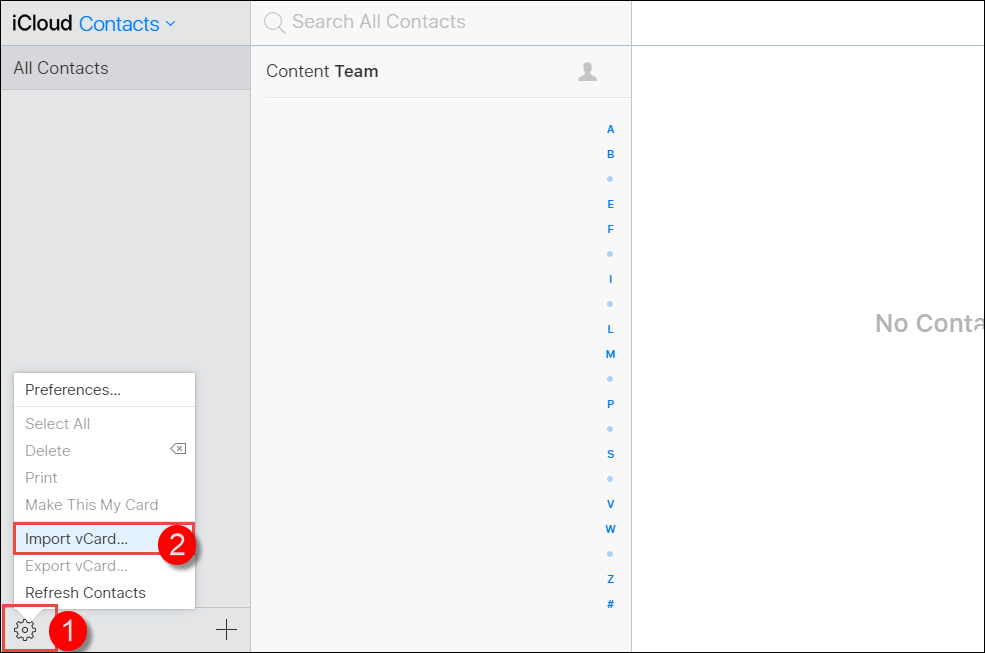 Browse

the converted files and click the open button.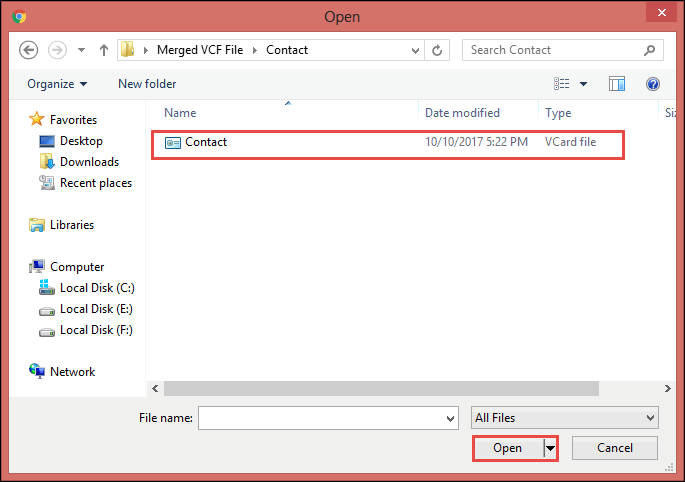 In the last, your all selected files will be integrated with iCloud.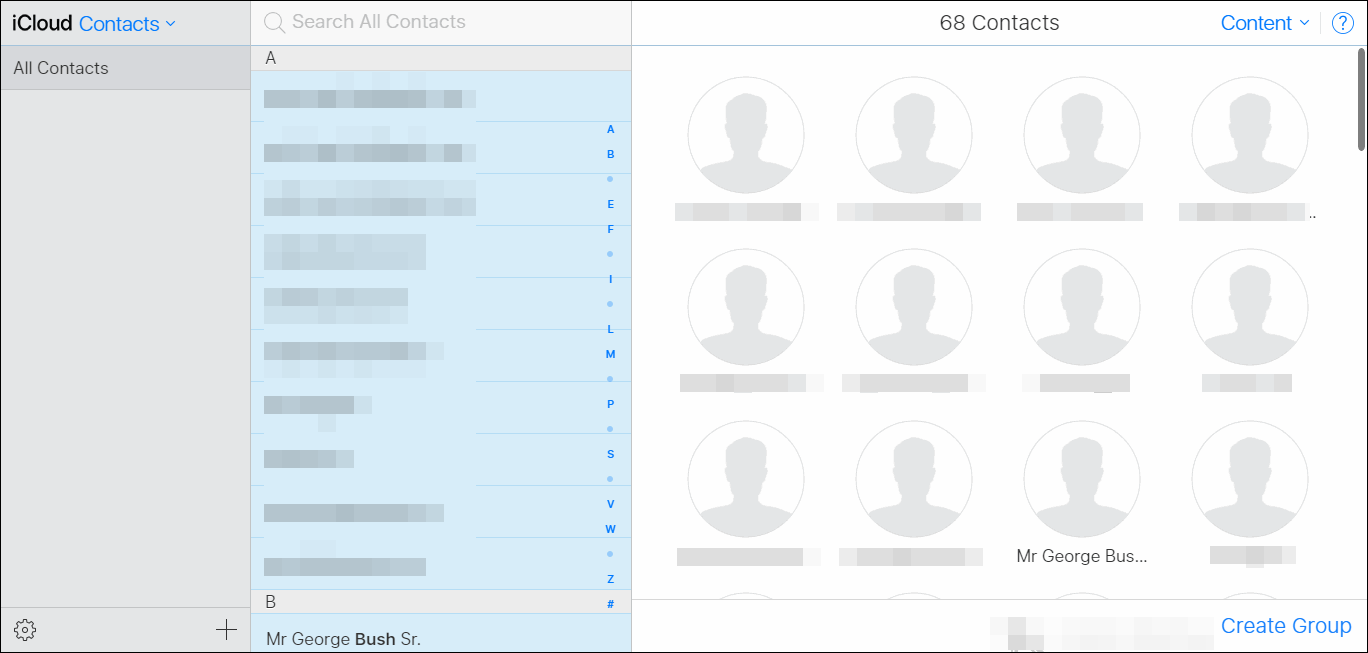 Last Words 
In the above article, we discuss the query that cannot import VCF to iPhone and its solution. We give you one of the finest ways to import VCF to iPhone.