How to Easily Add Date to PDF: A Step-by-Step Guide
Welcome to our step-by-step guide on how to effortlessly add date to your PDF files! In this comprehensive guide, we'll walk you through the entire process, from choosing the right tools to implementing the date feature seamlessly. Whether its form fields, stamps, or text, this guide will provide you with all the methods you need to insert dates in PDF documents. Before we streamline this task with the methods, let us first understand its importance.
The Importance of Inserting Dates to PDFs
Adding dates to your PDF files can significantly improve your document management. By doing this, you will be able to know when the document was created, modified, or reviewed. This allows you to easily track the history of the document. Additionally, inserting dates can provide context, especially when sharing or collaborating with others. It ensures that everyone is aware of when changes were made, thus improving the overall efficiency.
The situations where you will need to add current date to PDF file are as follows:
By adding dates to medical documents, you can keep them all organized. It will help you in searching for specific PDFs later.
PDFs are of vital importance in the legal arena. By stamping dates in legal PDF documents, you can recall and submit them in court whenever required.
Having a specific date, time, and page number is quite efficient in research papers.
Similarly, many fields use date as a means to organize PDF pages and files.
Method 1. How to Add Date to PDF Files At Once
PDF Bates Numbering Tool is a great software that lets you insert date without any fuss. The intuitive UI allows you to get the job done easily and efficiently. It lets you position the date in the top right, top left, top middle, bottom right, bottom left, and bottom middle. You can even choose the date format. This tool also lets you add page number to PDF files in bulk which is its main functionality.
Steps to insert a date in PDF on Windows PC:
Step 1. Download and activate the tool to the full version.
Step 2. Click on Add Files button and select multiple PDF files on which you want to add the current date.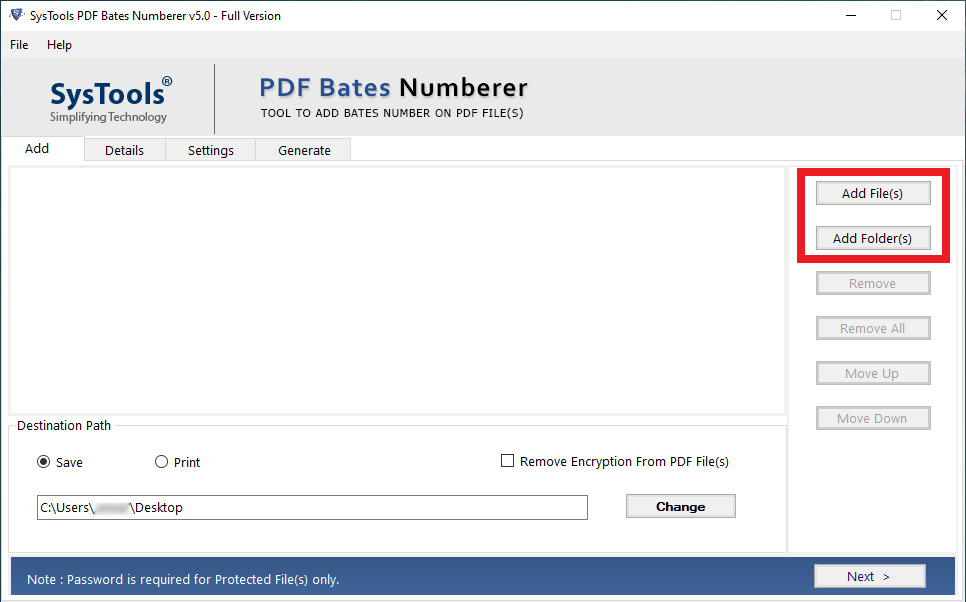 Step 3. If the PDF file has a Document Open password, then enter it. If not, simply move to the next window.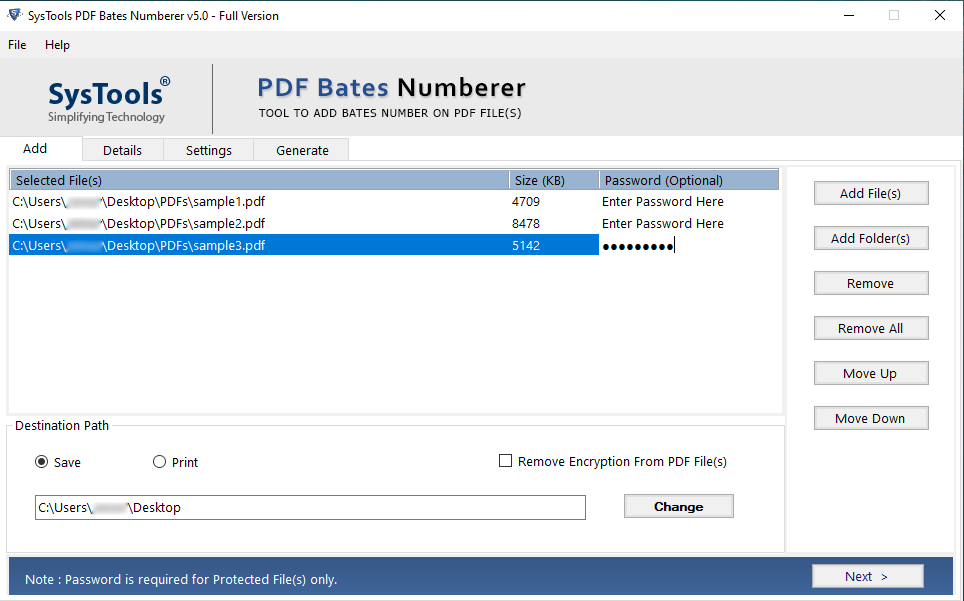 Step 4. Here, provide the page number and other details to insert into the added PDF files.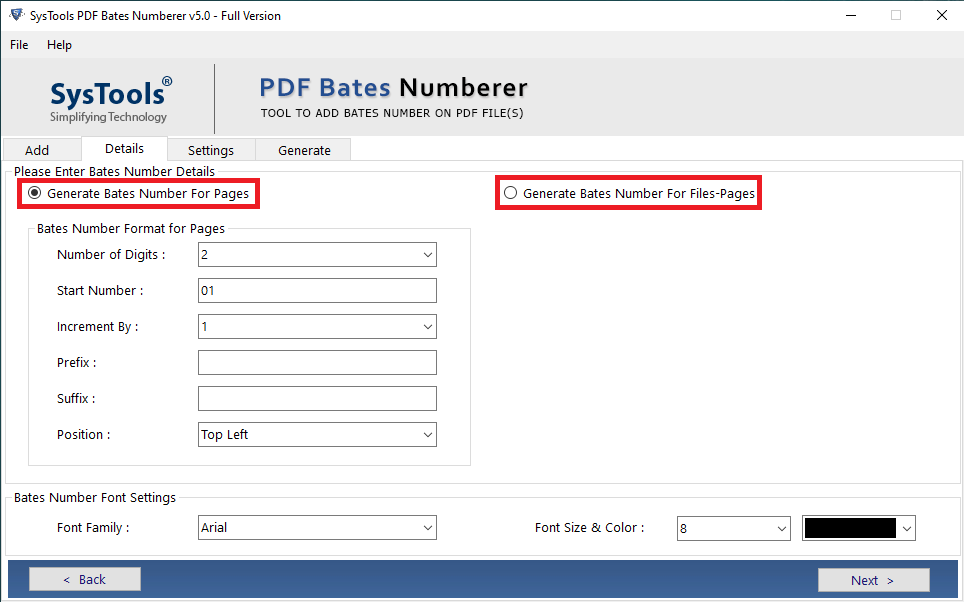 Step 5. Finally, you can check the "Stamp current date" option to insert the date in your preferred format and position in the documents.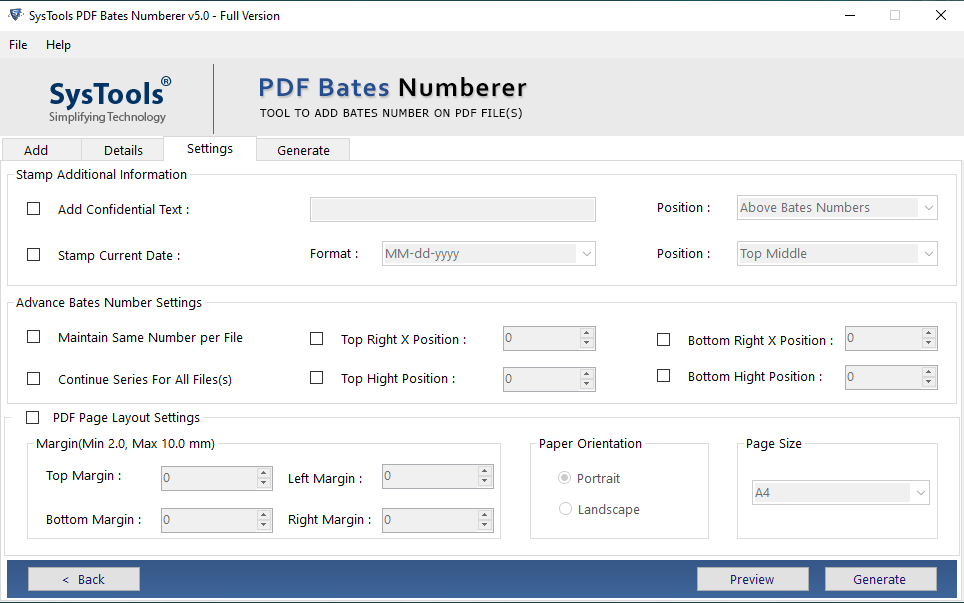 Step 6. At last, you can preview how the file will look after all these changes. If everything is right, then simply click on the Generate button to start date stamping the PDF files.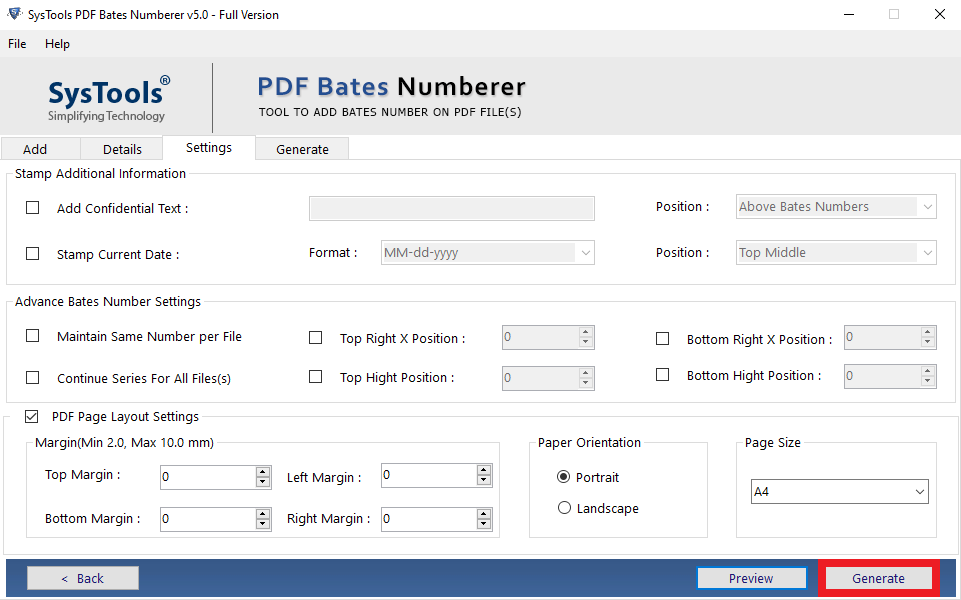 Important: Do understand that the tool will add both page number and date stamp to your document. You cannot add date only. If you need to do exactly that, then opt the method of your choice from the next 4 solutions.
Method 2. Using PDF Editors to Insert Dates Manually
Manually adding dates to your PDFs is a straightforward process that requires minimal effort. You can achieve this by using the annotation or comment feature of Adobe Reader or any other preferred PDF editor. After all, most PDF readers offer a variety of annotation tools, including the ability to add text-based comments.
To manually add a date, do the following:
Open your PDF in Adobe Acrobat.
Click on the "Tools" tab in the top menu.
Select the Comments
Open the PDF file.
Choose Fill in form fields.
Position the cursor where you want the date to appear and click to create a text box.
Type in the date.
Once you are satisfied, save the changes.
Once added, the date becomes a permanent part of the PDF, allowing you to easily reference it whenever needed. However, note that manually adding dates can be time-consuming, especially if you have multiple PDFs or need to add dates regularly.
Method 3. Using Adobe Acrobat to Add Dates to PDFs
If you're looking for a more efficient way to add dates to your PDFs, Adobe Acrobat offers a powerful solution. To use this, you must have "Edit PDF" access in your Adobe application.
Step 1. Open Adobe Acrobat on your system.
Step 2. Go to Tool and click on the Edit PDF option.
Step 3. Add the PDF file in which you want to insert the date.
Step 4. Look for "Header and Footer" option and click on the corresponding Add button to open it.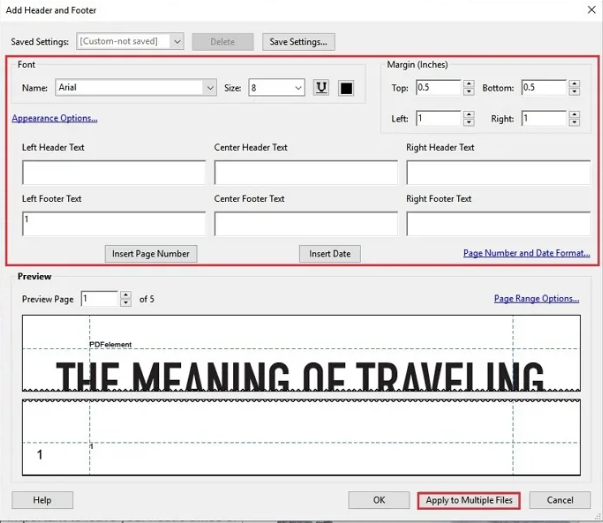 Step 5. Now, click on Insert Date option.
Step 6. Click Ok.
Method 4. Add Date to PDF Online for Free
If you prefer a web-based solution or need to add dates to PDFs on the go, there are online tools available that allow you to date your PDFs for free (to some extent). Here are a few popular options:
Smallpdf:
Smallpdf is a versatile online PDF platform that provides a range of tools, including the ability to add dates.
Go to the official website.
Simply upload your PDF file.
Click on date.
Position it on the desired area of the document.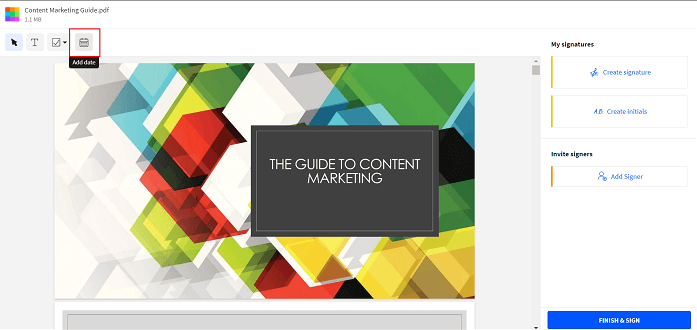 pdfFiller:
Go to the Official website.
Upload your PDF file.
Select the Date tool.
Click to place the date on the document. You can adjust the date format and appearance of the tool.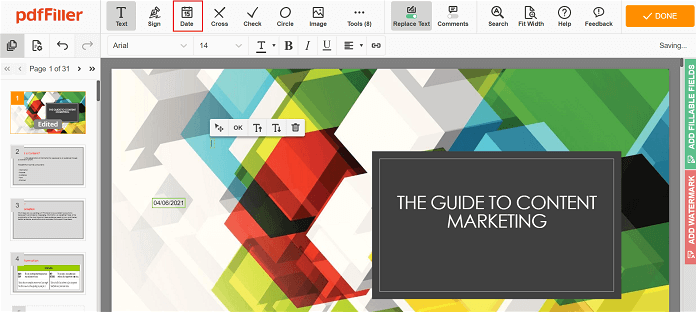 Method 5. Insert Date Field into PDF Forms
If instead of a date stamp and text field, you wish to add date field in the PDF forms, you can make use the Adobe Reader's Forms & Signatures.
Let's see how to do this:
Open the PDF form in Adobe.
Go to Forms & Signatures >> Prepare Form.
After that, click Add a Date Field.
Place the field in the PDF form.
Now double-click on it and choose the Format to set the date format.
Once done, Save the changes.

These online tools offer a quick and easy way to add date to PDF files online without the need for any specialized software or technical expertise. Simply access the tool through your web browser and follow the intuitive interface to insert dates to your PDFs in a matter of minutes.
Do note that to add date to multiple files, you will need to purchase the subscription since only the first few PDF files can be edited for free.
Conclusion
It surmises the article on how to add date to PDF file. This guide showcases all the methods whether offline or online. You can use tried and tested professional solution or opt for Adobe to stamp the date on your PDF document. The choice is yours to make.