A Perfect Method to Truncate Outlook PST File by Email ID Effortlessly
Are you still thinking how your PST file getting corrupt without any Virus? So, you should know that there are many reasons behind the corruption of a PST file.
One of the prime reason is an oversized PST file. Today, we have considered this issue and come up with the solution to truncate Outlook PST file by email id. Because there are chances that after splitting large Outlook PST files the corruption issue will resolve.
Therefore, go through the complete article to understand how to cut Outlook PST file by sender's email address.
How to Truncate Outlook PST File by Email ID Instantly
Using the Outlook PST splitter tool, you can easily cut oversized PST into multiple smaller parts. This tool has the capability to truncate Outlook data file by sender's email address. Apart from this, it consists of amazing features which makes it a perfect utility as in comparison of other.
However, it supports to split large PST file by size, folder, date range, year, and email id without installation of MS Outlook. Also, supports all versions of Windows OS and MS Outlook. So, install this tool by clicking the download button mention here and split first 50 components free.
Step by Step Procedure to Cut PST File by Sender's Email ID
Here, in this segment, we will discuss the instructions to truncate PST file without any hassle. You just have to follow all the steps to execute the process properly.
Step 1: Install and run the Outlook PST Splitter application on your system.
Download Now Free Purchase Now 100% Secure
Step 2: Hit on the Split button to add preferred PST file. Then, choose the version of PST file also, opt the Email ID filter to truncate PST file.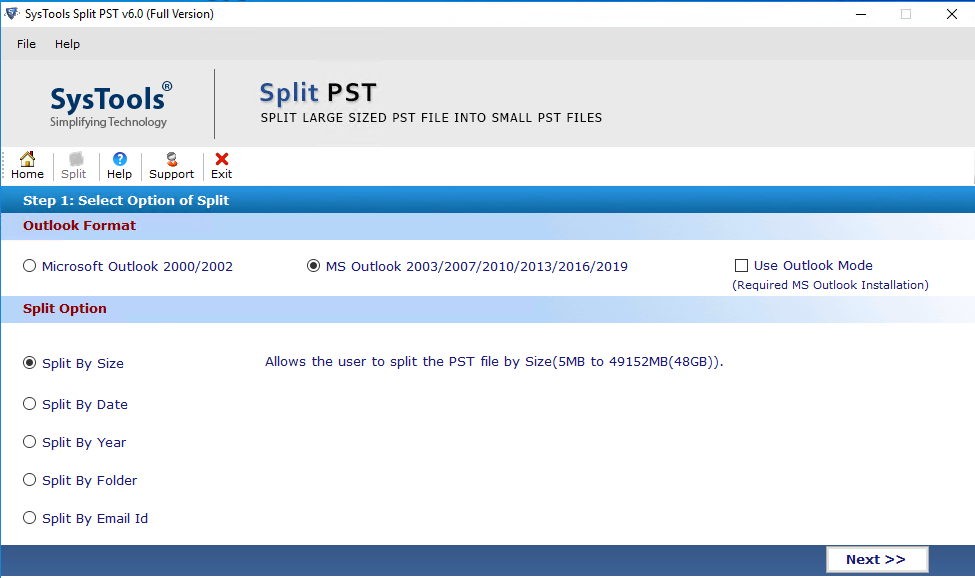 Step 3: Now, click on the Browse button to add Outlook PST data file.
Step 4: Then, navigate to the desired PST file and hit on Open button.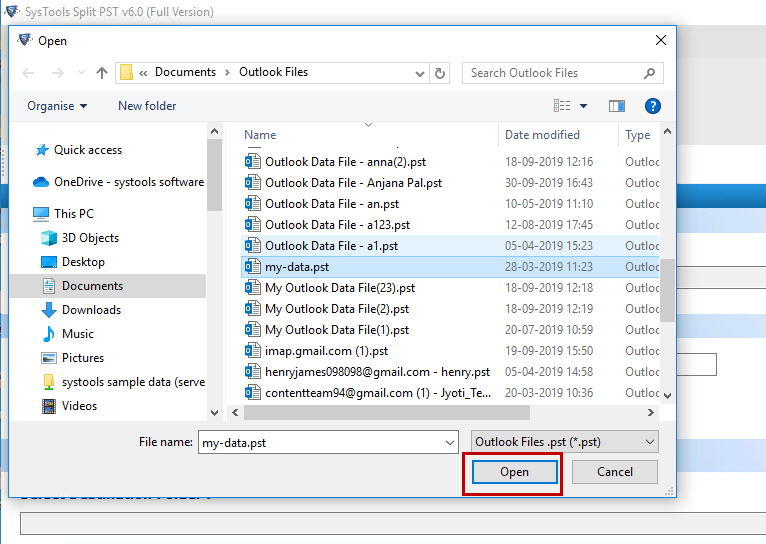 Step 5: Here, the path of opted PST file will be displayed as follows. After that, you have to enter the Sender's email address in which Outlook data file will be truncate.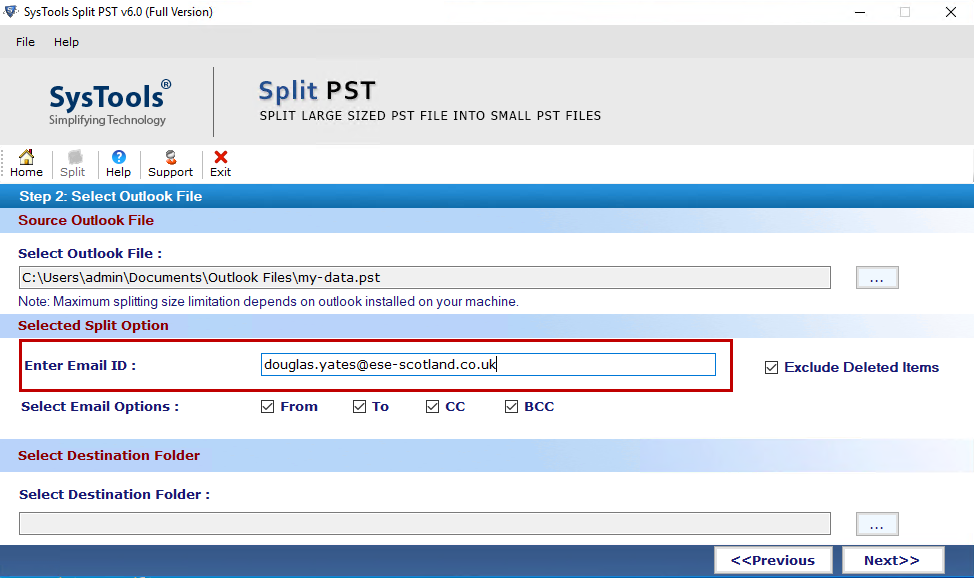 Step 6: After adding all the required details, you have to add the email address. Then, check and uncheck any option as per your requirement.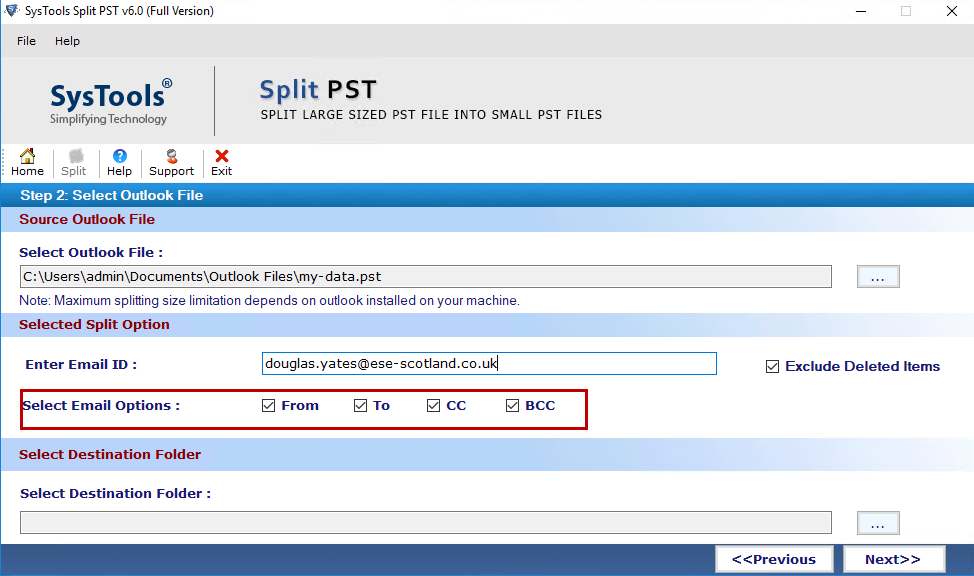 Step 7: Select the destination folder by choosing the Browse button.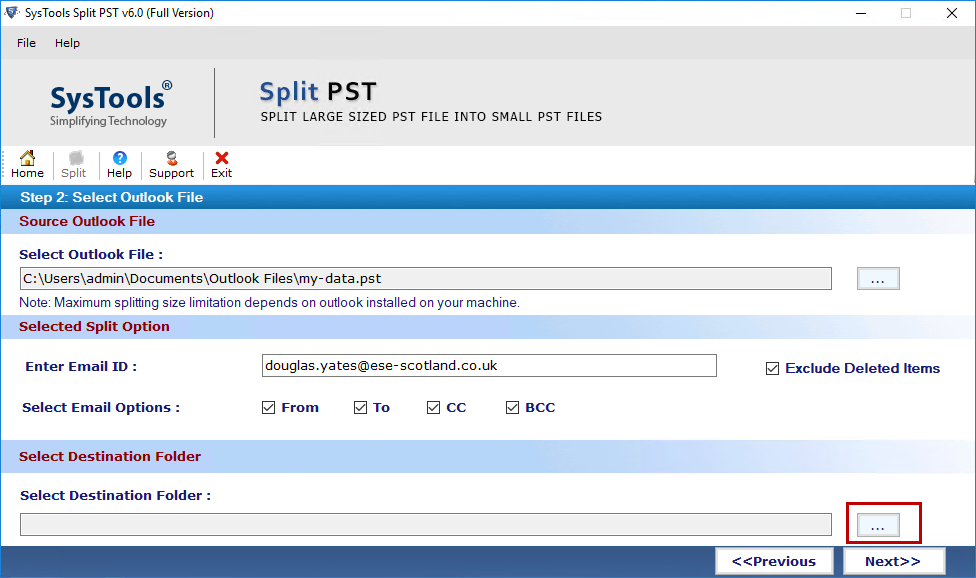 Step 8: Click on the Next button to proceed further.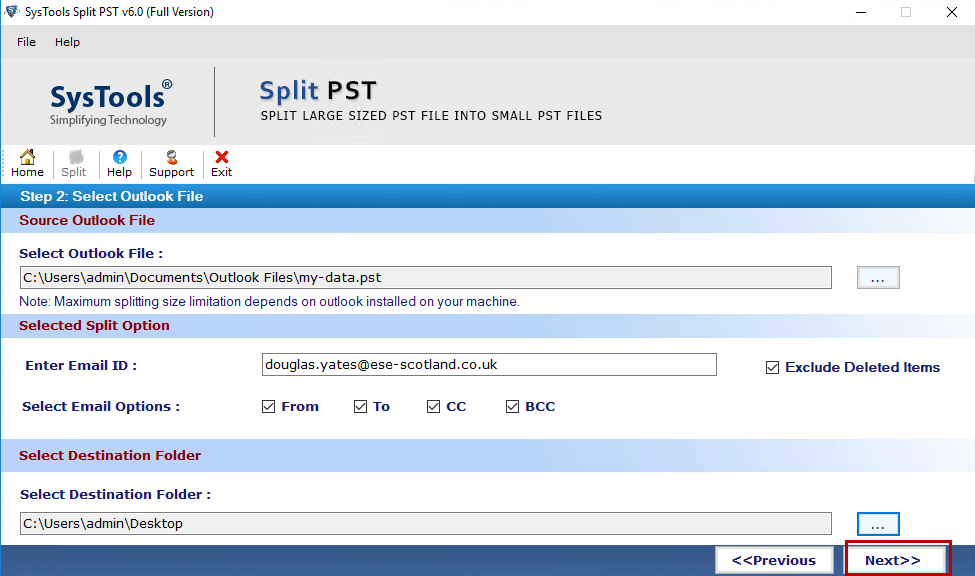 Step 9: Now, in this wizard, the summary of the entire procedure will be appeared. Hit on Split button.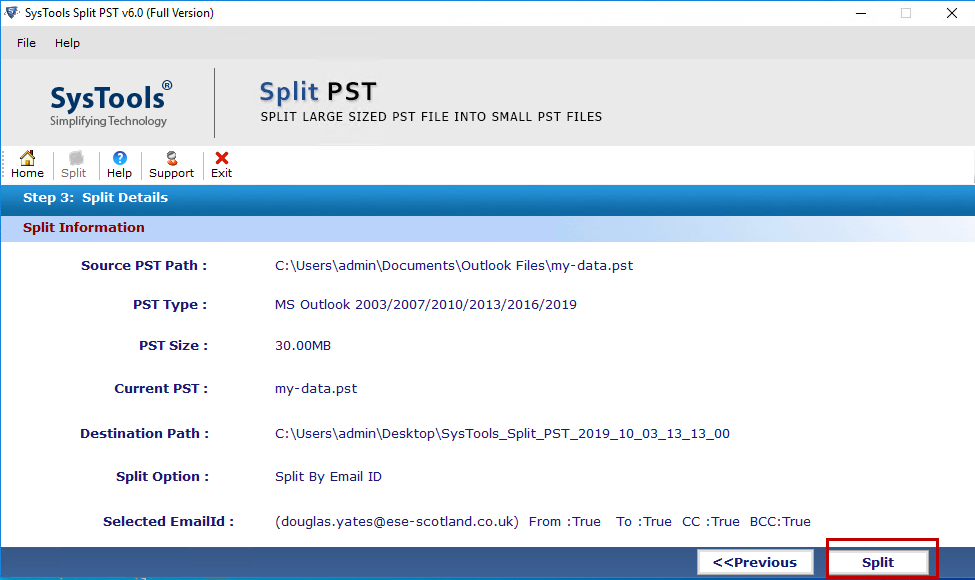 Step 10: The utility will start procedure to truncate Outlook PST file by email id.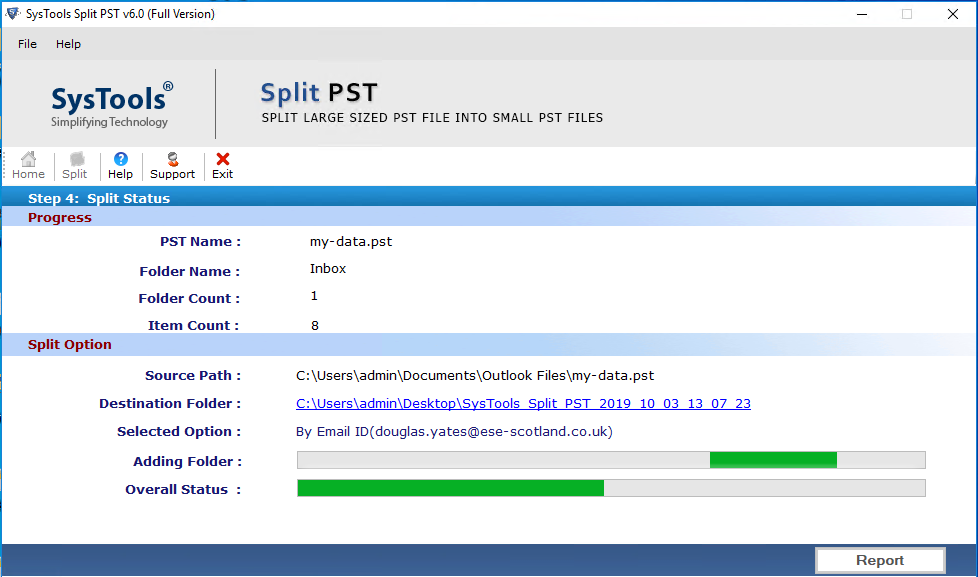 Step 11: Finally, the process is completed successfully, you have to click on the Report button to store report in CSV file format.

Truncate Outlook PST File Using Archive Functionality
1. First, you have to run MS Outlook application.
2. Then, select a PST file to transfer mail components
3. Now, navigate to the File tab from the Menu bar and select an Archive option.
4. Here, you can view a dialog box and check the Archive this folder and all subfolders box to proceed further.
5. Opt Folders option to move from the list.
6. Also, you will see the Archive items older than option. Here, you can choose data from the Calendar.
7. Subsequently, select the folder location from the Browse option. Then, name the newly created PST file and hit on OK button.
8. Finally, you have generated a new PST file at your preferred location.
Instead of dividing PST file, you can also move some messages or other items in the mailbox to any empty folder using the Move to folder option. When you move your mail to a new folder, the size of the empty space in the PST file will automatically increase.
With the Move to Folder option, you can move your complete emails from inbox to multiple PST folders and you can save your PST file from corruption.
In case you have a PST file with 3000+ emails, then you can move some of your mail messages to a newly created PST folder one by one. But, this method is not that much easy as it looks like. If you come from a non-technical background, then it would be quite difficult for you.
Final Verdict
Multiple Outlook users encounter an issue such as PST file corruption. This problem occurs due to oversized PST file. In this scenario, only one solution comes in mind, i.e., truncate Outlook PST file by email id. So, above-in this article, we have discussed the manual and professional approaches to break Outlook PST into smaller files in Outlook 2019, 2016, 2013, and all below versions.