Migrate Hosted Exchange Rackspace to Office 365 – Rackspace Cyber Incident
If you are on the list of affected customers of Rackspace Hosted Exchange and looking for the best solution to migrate hosted Exchange Rackspace to Office 365, then you are on the right page. Here we are going to discuss the whole incident with the perfect solution.
On Friday night at 02:49 AM, the American cloud computing service provider said that the ongoing Rackspace outage affected thousands of Microsoft Exchange environment customers.
According to them, there are multiple services that are affected like MAPI/RPC. POP, IMAP, SMTP, Active Sync, and Outlook Web(OWA), and all of these interfaces are used to access Hosted Exchange instances to manage email online.
Now, due to this security breach incident, there are many concerns that arise in the mind the most important one is how to save their data or how to restore it back.
So sit back and read this write-up to get all the details.
What are the Options to Restore the Email Data from Rackspace?
According to several reports, Rackspace is actively trying to restore the service. But there are lots of customers of Rackspace waiting in a queue eagerly when this cataphoric situation be resolved.
Method 1: Migrate Hosted Exchange Rackspace to Office 365 Via Cloud Control Panel
Now, for all the affected customers, Rackspace giving them a free Exchange Plan 1 as well as the docs with all the instructions on how to migrate all their emails to Office 365 according to Bleeping Computer. So if you are affected and want to migrate all the Exchange data to Office 365, then you can go with the link mentioned above.
Note: Some Limitations of the Rackspace Manual Method

The first limitation of the moving Rackspace exchange OST file to Office 365 is that, the waiting list of very high due to a large number of customers.
Also, the process of migration using the Rackspace Control Panel is a bit time-winded because the users have to opt for many steps. Including this, you need Office 365 Administrator access.
Method 2: Smart Solution to Migrate Hosted Exchange Rackspace to Office 365 or Others
Well as we have seen, the above process is quite lengthy so to make the process easy and effective here in this section we are going to introduce some smart solutions. So using them the users of Rackspace can migrate their OST file to any platform.
Move Hosted Exchange Rackspace to Office 365
If you are planning to migrate all your Rackspace Exchange file into Office 365, then besides going towards the Rackspace Cloud Control Panel option you can try the smart solution. Go for the OST Recovery Tool, this is the tool that offers you an option to import the OST File direct to Office 365 without any data loss scenario.
The tool gives you a wide range of features like multiple filter options, and file split options and also gives you a no file size restriction policy.
Step to migrate Rackspace OST File to Office 365
1. Download and install the software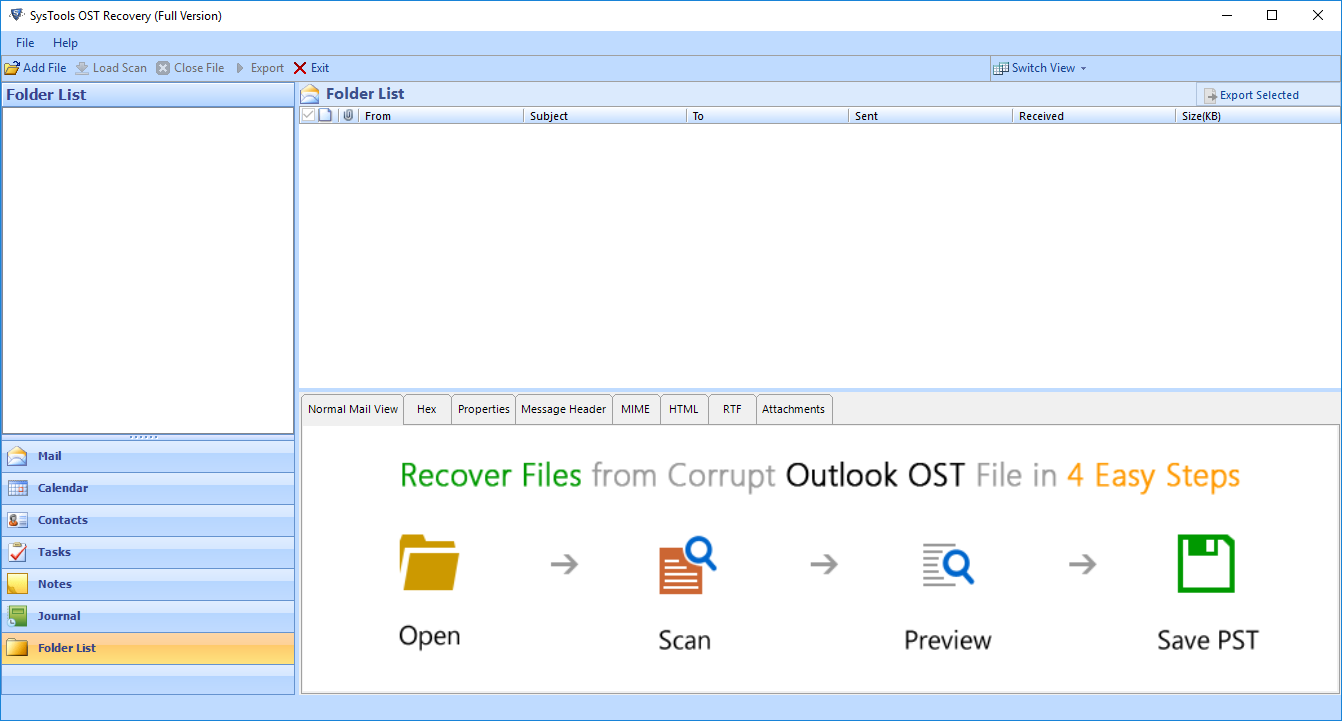 2. Click on the Add File and add the OST file.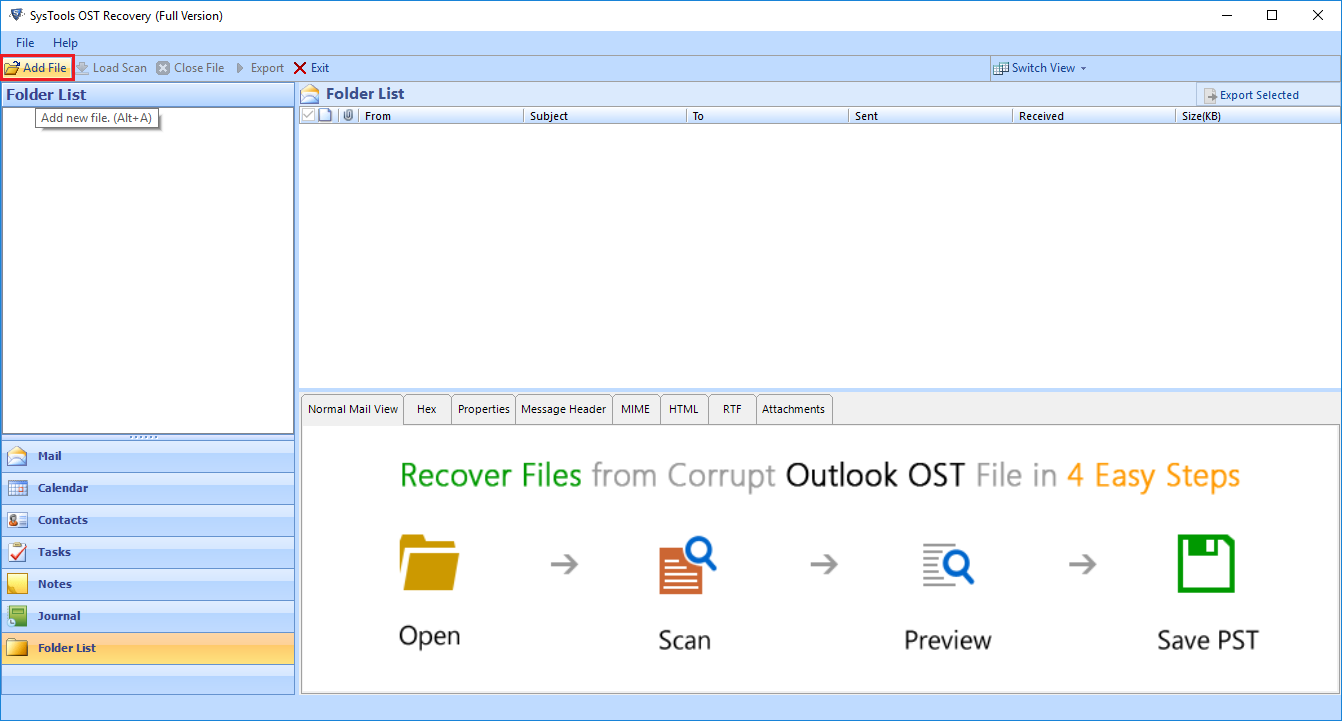 3. Choose Office 365 option from the Export option.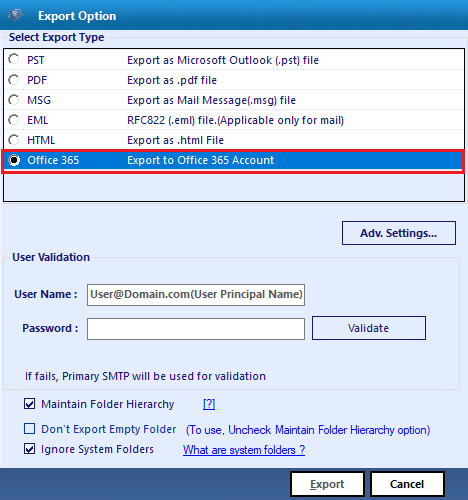 4. Validate your Office 365 account and click on the Export button to migrate the Rackspace  to Office 365.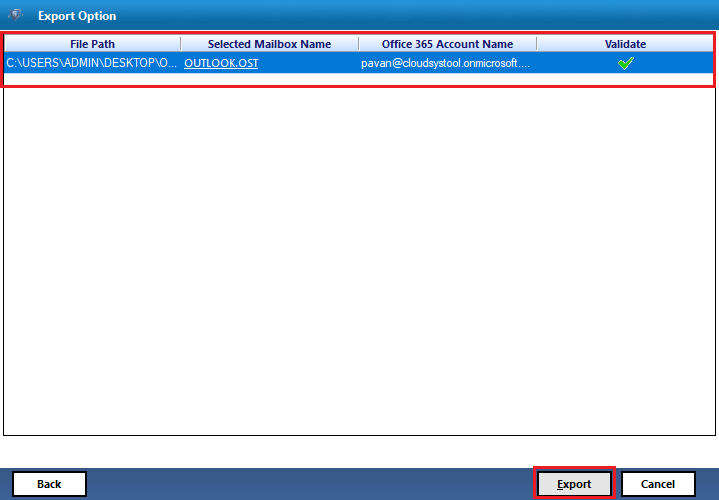 Migrate Hosted Exchange Rackspace Outlook or Other Email Clients
If you are those users do now want to migrate hosted Exchange Rackspace to Office 365 and looking for solutions to migrate Rackspace Exchange data to Outlook or other email clients, then you can try OST Converter. This tool gives you the flexibility to convert the OST file into different file formats such as PST, MSG, EML, MBOX, NSF, and EMLX.
So using this tool you can import the Rackspace OST file to Outlook, Thunderbird, Apple Mail, Lotus Notes, and many other email clients.
Step to migrate Rackspace OST File to PST or Other Files Formats
1. First, download and install the tool on the system.
2. Click on the Add Files option to add an OST file.
3. Choose the Export options as per your requirement
4. At last click on the Export option to convert the OST file to other file formats.
5.  Once you get the resultant file you can import the file to your choice of email client
Method 3: Rackspace Archive Service
If you are a Rackspace user and subscribed to the email archiving solution by Rackspace, then you can also download the emails into a PST file and import this PST file to your Office 365 account. Using this method you can easily migrate the Rackspace Exchange data to Office 365.
Now, to download the t archive file follow the below steps:
1. First, get into your Rackspace Archive Manager page
2. Now, search for the Archive File
Note: If needed then create a New Archive Search
3. Select and export the archive data to PST or EML file formats.
4. You have to repeat the process of exporting for every user.
Once you have the PST file, then you can migrate hosted Exchange Rackspace to Office 365, and to this, you have to create a PST import job in Office 365. After this upload, the PST files to Azure Storage, now Map the users according to the user and start the PST import job to import the PST to Office 365.
Important Tool Tip

Rather than creating an Office 365 Import Job, you can try the Office 365 Import Tool. It is like a plug-and-play service that just add the PST file in the software and import the Rackspace Archive PST file into Office 365 account easily.
Point to Note:

Rackspace has some pricing for a bulk export like they charge one time $6 per GB for EML format and $9 per GB for PST format.
Also is a very long and tedious task which you are going to explain below

Time frames for Importing and Exporting Data Using Archive Solution

Estimated maximum completion times Fram for exporting data:

0 Less than 25 GB in 2 weeks.
0 25 GB to 49 GB in 3 weeks.
0 50 GB to 99 GB in 4 weeks.
0 100 GB to 1 TB in 6 weeks.
0 If you have over 1 TB of data, contact Rackspace for an estimate.
.
Reminder: As we have seen in the limitation part the archiving process is quite tedious and takes a very long time. So as per the professional go for the automated solution that we have mentioned above.
Also Read: Difference Between Office 365 versus On-Premises Exchange Server
Time to Wrap Up
Well, that is for now if you are on the list of Rackspace Exchange outrage and seeking a solution to get over it, then the above write-up becomes very helpful for you. Here we have discussed all the possible solutions like migrate hosted Exchange Rackspace to Office 365. Including this, we have also mentioned the solution for those users who want to migrate their Rackspace Exchange data to Outlook or other email applications.