How Can I Import MSG to Opera Mail Application?
Opera Mail has a separate user base. Because of the functionality and features that are offered to their users. It was introduced with Opera Web browser. This blog is dedicated to those users who are switching from Outlook MSG to Opera Mail. And want to import MSG to Opera Mail application.
Want to know how? Keep moving on.
About MSG files
When Microsoft Outlook users drag and drop a single email from the Outlook application to the system location, that single file is saved with the .msg extension. It saves only one message along with its attributes such as email body, receiver, sender, date, time, appointment, etc.
Because MSG files save a single message, it becomes difficult to manage every single file. So, importing MSG files to Opera mail is the easiest solution for better accessibility and management.
Overview Opera Mail
Opera Mail is the free email service provider offered by Opera Web browser. It was introduced as an integrated component. Its functions are similar to Thunderbird.
Like other email clients, it provides space for email accounts. Users can access emails from multiple accounts and mailing lists directly into a single inbox (without logging into each account individually).
Key Features of Opera Mail
It has become easier to organize your emails and files with Opera Mail. Users can also create a customized folder structure.
It makes it easy to categorize your emails accordingly.
For Example, You can also categorize all your attachments into a separate ones for easier access.
It allows users to open up emails in different tabs. So users can view multiple emails into different windows.
Regardless of attachment embedded, it provides quick loading while functioning.
For users who lack high-speed bandwidth connection, this email client is perfectly suitable for them.
It's absolutely free of cost. Upon that it does require sign up, trial, license, and pro version.
Now to import MSG files into the Opera Mail, we have to complete two tasks i.e.
a) Converting MSG data into MBOX format
b) Importing MBOX files into Opera Mail
TASK – I Convert MSG to MBOX format
MSG to MBOX File Converter is an instant solution for converting MSG files into various file formats including MBOX. It provides an easy-to-use interface to the users. It is a safe and secure solution as the conversion is performed on offline mode. It offers bulk conversion functionality in a single go. Additionally, it does not require Outlook on the system to accomplish the conversion to MBOX.
Tip – It is available for both Windows and Mac OS versions. Additionally, the tool well supports all the versions of the aforementioned operating system.
Here are the steps to follow:
Download and launch the converter tool on the Mac system.
Click on the Add Files button to add MSG files. Then click on the Next button.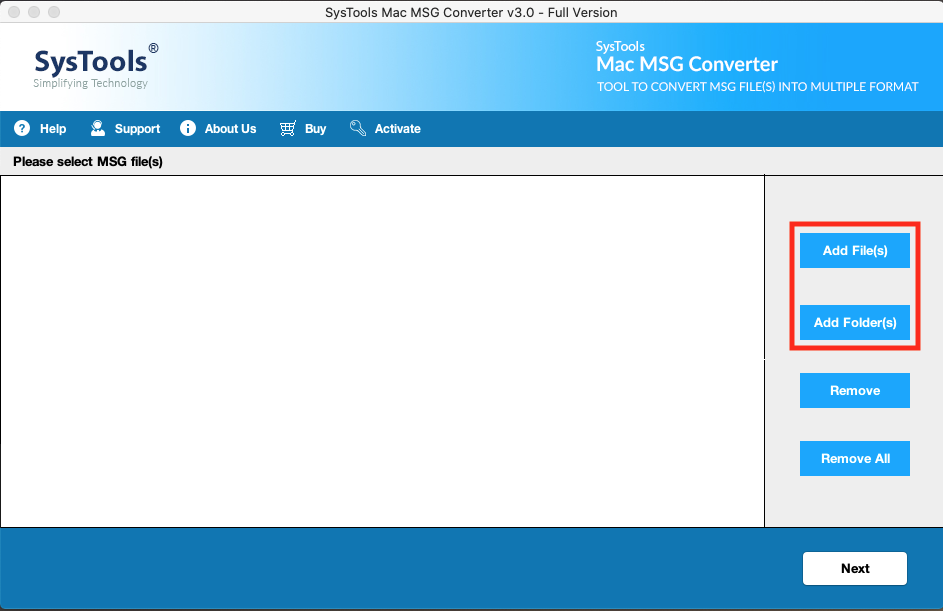 Provide Destination location by clicking on the Change tab.
In the Change destination path, select the location and click on the Ok button.
Choose MBOX as your desired file format to convert the MSG files.
Click on the Advanced Settings tab to precise the resultant files.
Choose Naming Convention, Categories & Date Filter according to your need.
After you are satisfied with the setting simply click on the Export button to start the conversion process.
This conversion will complete within a few minutes. A prompt window with the confirmation message will then appear on the screen.
Now you can simply import converted files to the Opera Mail application by following the steps mentioned below.
Instant and efficient solution to convert Outlook Message Files to EML Windows OS.
TASK – II Import generated MBOX file into Opera Mail
Opera Mail comes up with an importing feature for all kinds of MBOX files. For example, Google Takeout mailbox files can also be imported on Opera Mail.
This inbuilt import feature can directly import your generated MBOX files. Just follow these steps to initiate the process.
Open Opera Mailbox, click on File >> Import and Export >> Import Mail.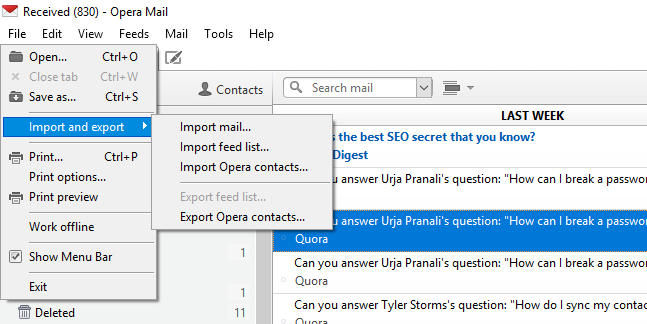 Choose the Import generic MBOX file option. Click on the Next button.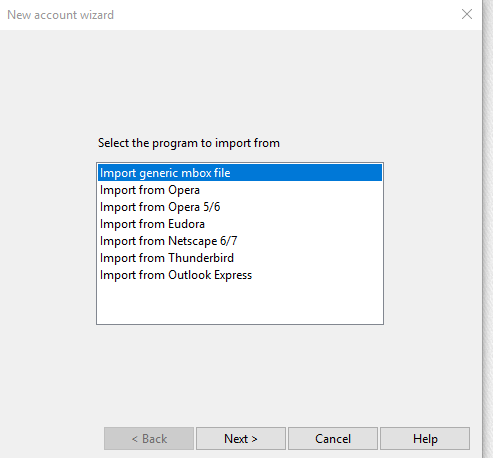 Choose the Add folder and select the MBOX folder. Click on the OK and Next button.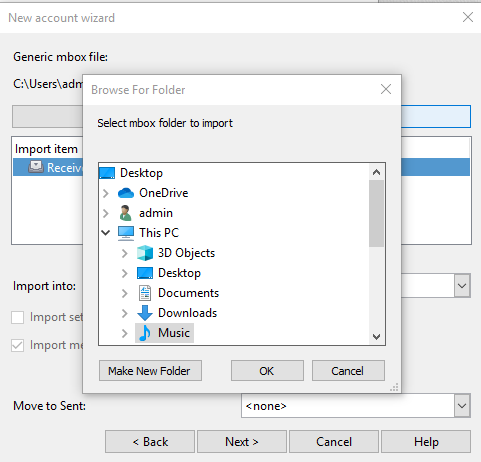 Opera will scan the imported MBOX files. Click on Finish after the process completes.
This is it. Now, you have successfully imported your Outlook MSG files to Opera Mail application directly.
Reviewed by User (MSG to MBOX Converter)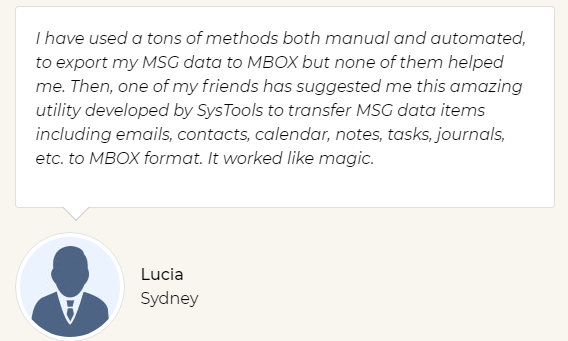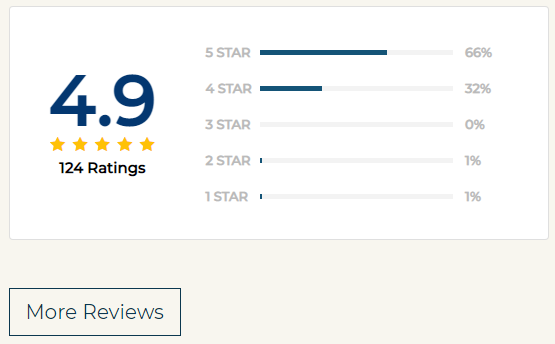 Demo Version – Users can evaluate and examine the functioning of the tool themselves. A free trial is provided to check the mechanism of the application. Users can recklessly convert Outlook MSG file to PDF with attachments on Windows OS.
After satisfaction, you can get hands-on the licensed version for unlimited conversion into various file formats.
Highlighted Features of the Amazing Utility
• Various File formats to convert from MSG (MBOX, PST, HTML, PDF, NSF, EML & Office 365).
• Export data items i.e. emails, contacts, calendar, tasks, and journal
• Automatic detection of MSG files & folders
Conclusion
Each user has a different set of requirements. This is the reason users often switch from Outlook MSG to Opera Mail. But the issue arises when there is no authentic method available to import MSG to Opera Mail.
We have given straightforward solutions with step-by-step guidance. This solution provides conversion without data loss or manipulation in the safest manner.