How Can I Export IMAP Gmail to Outlook 2010
If you are a user who is constantly using Gmail till now and having a bulk amount of emails. That you want to import in the Outlook platform then you are in right place. In this blog, we will provide a complete solution to perform IMAP Gmail to Outlook 2010 backup in an effortless yet error-free solution. Keep reading to know-how.
Gmail is a widely and dependable email client for a vast number of internet users. It has easy to use interface and free for everyone unless the user wants to expand the storage space.
Issue – When a user wants to export his IMAP Gmail emails to Outlook then he has to configure the Gmail and Outlook manually. This is definitely not a cakewalk for any novice or non-technical users. Some users face issues even after configuring the IMAP Gmail into Outlook.
User Query #1. Error while configuring Gmail IMAP with Outlook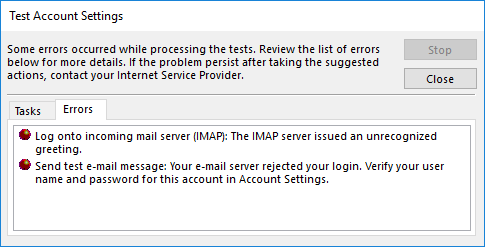 User Query #2. Reported Error while checking for new mail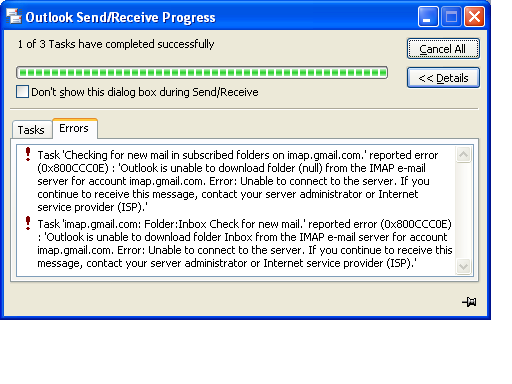 User Query #3. Outlook 2016 with Gmail IMAP repeatedly stops responding.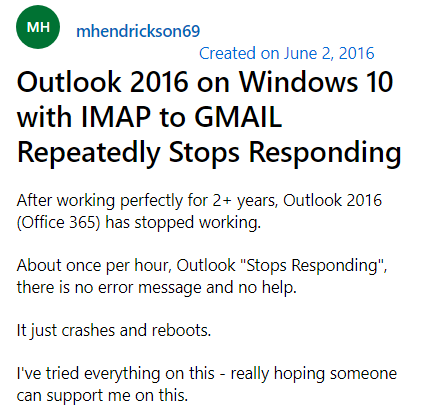 To eliminate the hurdles while manually configuring and synchronizing issues. We have come up with a straightforward method that can download all of your IMAP Gmail to your local machine. And you can easily import them to your Outlook account.
Reliable Solution for IMAP Gmail backup
Here we are mentioning a reliable backup solution for IMAP servers. IMAP Email Backup Tool for Mac is created with inexperienced users in mind. This tool includes all of the features that are needed to conduct a smooth and fast backup of IMAP emails to Outlook PST on Mac. This tool guarantees that no data will be lost during the recovery phase for Mac IMAP Server Backup.
Users may use this method to indiscriminately import and backup emails from various servers. By supplying the required data for backing up an IMAP server on a Mac. To help you understand the IMAP Server Backup Tool for Mac, we've included a list of its best features below.
Functionalities to Perform IMAP Gmail to PST Backup
Batch Conversion: This excellent program converts IMAP emails to PST format in batch mode on MAC OS. Users can backup several IMAP Gmail to Outlook PST 2010 at once using this impeccable method.
No File Space Limits: This utility allows users to conduct MAC IMAP Backup to a variety of file formats without any file size limitations. Users can transform IMAP emails in bulk without difficulty and perform Mac IMAP Server Backup with ease.
Selective Backup: This feature allows users to selectively backup emails from Mac IMAP Server to PST and other file formats.
Compatible with Mac & Outlook: This tool works well for backing up IMAP emails to PST on Mac, and it supports all versions of MS Outlook and Mac OS, including older versions.
Backup Gmail IMAP Emails on Mac OS
On the Mac operating system, we'll see how the solution given above to backup IMAP emails to PST works in depth.
Download the IMAP backup tool, choose the host domain, and enter the credentials.
In the next prompt, choose PST as the export type from the elongated list of file formats.
You can also customize the backup via the Advanced Settings option.
Incremental Backup: If you have already backed up your account, an incremental backup option window will appear. You have the option to select Yes or No depending on your preference.
Click on the Change button to choose the destination location to save the IMAP backup for the Gmail email client.
After you have specified the settings and the format, simply click on Start Backup to start the process.
Conclusion
We have provided you with the best solution for IMAP Gmail to Outlook 2010 on Mac OS in the above blog. Since the manual approach puts the data at risk, it's safe to use a secure method to backup IMAP servers on Mac. To test the utility's features, you can download a free trial version without having to spend any money.
Frequent Asked Questions for IMAP Gmail to Outlook 2010
1. How can I use this tool to perform incremental backups?
Users can export add-on emails using this excellent IMAP Email Backup for Mac. Additionally, the tool guarantees that no data is duplicated.
2. Will the folder hierarchy be altered in some way?
When backing up IMAP emails on Mac OS, the program will not change any of its folders or file configurations.
3. What are the limitations of using the Free Trial Version of the tool to backup the Email IMAP server?
The IMAP Backup Tool for Mac demo edition only helps you to backup a small number of addresses.