How to Setup IMAP Gmail in Outlook 2010? Export Steps Explained
If you are a regular user of Gmail then you must have a large number of emails piled up in your inbox. So, if you want to import the piled-up emails to Outlook then you're not alone. Most users these days prefer to setup Gmail in Outlook so that they can manage their multiple email accounts in one place. Doing this manually is possible. Let's see the steps.
Manually Configure Gmail IMAP in Outlook Account
The configuration process can be done in 3 steps.
Step 2. Activate multifactor Authentication
Step 3. Link Gmail Account to Outlook
Enable IMAP
Sign in to your Gmail Account.

Click on

Settings

>>

See All Settings

.

Navigate to

Forwarding and POP/IMAP

.

Under IMAP Access, click on

Enable IMAP

.

Finally, Save the changes.
Multifactor Authentication Activation
Open your

Gmail account

>> click on your

profile icon

>>

Manage your Google account

to setup Gmail in Outlook

Go to the

Security tab

and look for

2-step verification

.

After that, check if it's

ON

or not. (If not, then enable)
Link to Outlook
Log in to your Outlook desktop app.

Go to the

File

tab >> Account Information.

After that, click on

Add Account

.

Provide your email address >> connect.

Verify the email address you entered >> enter your

Gmail password

>>

Sign in

.

Verify

2-step identification

>> Give

Outlook access

to the email server.

Finally, the setup Gmail in Outlook process is done.
However, most users face certain issues and have queries related to configuration. Let's have a look at the issue and some user queries.
Issue – When a user wants to export his IMAP Gmail emails to Outlook then he has to configure the Gmail and Outlook manually. This is definitely not a cakewalk for any novice or non-technical users. Some users face issues even after configuring the IMAP Gmail into Outlook.
User Query #1. Configuration Error While Setting up Gmail IMAP in Outlook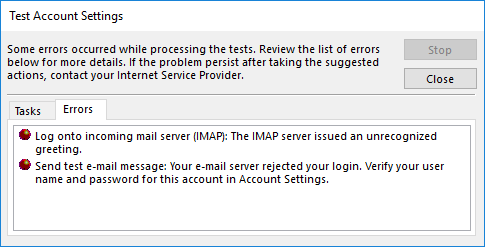 User Query #2. Reported Error while checking for new mail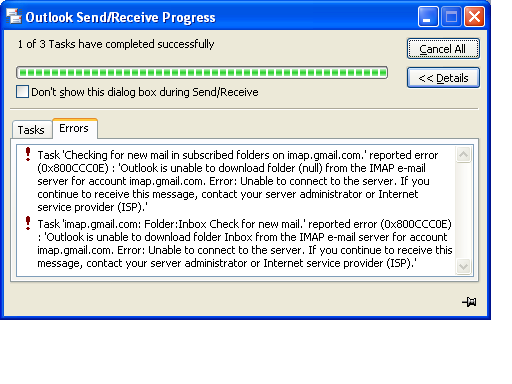 User Query #3. Outlook 2016 with Gmail IMAP repeatedly stops responding.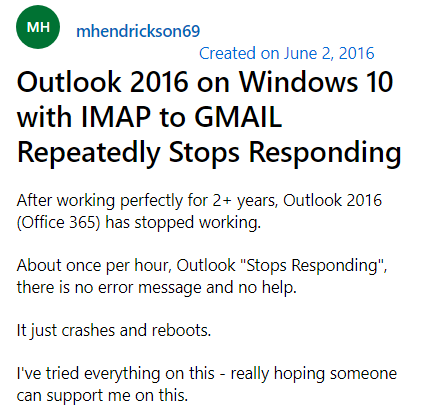 To eliminate the hurdles while manually configuring and synchronizing issues. We have come up with a straightforward method through which you can export all of your IMAP Gmail to your local machine. And you can easily import them to your Outlook account.
Reliable Solution to Export Gmail to Outlook
Here we are mentioning a reliable solution for Gmail users who want to see their emails in Outlook. Professional IMAP backup software for Mac is created in such a way that a novice user can use it independently. This tool includes all of the features that are needed to conduct a smooth and fast export of emails in PST format. This tool guarantees that no data will be lost during the entire process.
Users may use this method to indiscriminately export Gmail emails effectively. That means, instead of setup Gmail in Outlook, you can have a copy of your Gmail emails with you and you can further import it to Outlook. 
Here is a list of its best features below.
Tool Functionality to Know Before Configuring Gmail in Outlook
Batch Conversion:

This excellent program converts IMAP emails to PST format in batch mode on MAC OS. Users can save several IMAP Gmail to Outlook PST 2010 at once using this impeccable method.

No File Space Limits:

This utility allows users to conduct MAC IMAP Backup to a variety of file formats without any file size limitations. Users can transform IMAP emails in bulk without difficulty and perform Mac IMAP Server Backup with ease.

Selective Backup:

This feature allows users to selectively backup emails from Mac IMAP Server to PST and other file formats.

Compatible with Mac & Outlook:

This tool works well for backing up IMAP emails to PST on Mac, and it supports all versions of MS Outlook and Mac OS, including older versions

.
Step by Step Procedure to Setup Gmail in Outlook
As you know the direct method has some complications during and after the configuration. That's why let's check out the indirect but effective option through which you can access your Gmail emails in Outlook.
Firstly, on the Mac operating system, download the above-mentioned tool.
Choose the host domain, and enter the credentials.
In the next prompt, choose PST as the export type from the elongated list of file formats.
You can also customize the backup via the Advanced Settings option.
Incremental Backup: If you have already backed up your account, an incremental backup option window will appear. You have the option to select Yes or No depending on your preference.
Click on the Change button to choose the destination location to save the IMAP backup for the Gmail email client.
After you have specified the settings and the format, simply click on Start Backup to start the process.
The second step is to import the PST file in Outlook.
Open Outlook >> File >> Import/Export.

Import from another program >> Click Next.

Browse the .pst file you saved earlier and click Next.

Click on the Outlook data file folder and Finish.
Conclusion
We have provided you with the best solution for IMAP Gmail to Outlook 2010 on Mac OS in the above blog. Since the manual approach puts the data at risk, it's safe to use a secure method to save IMAP servers on Mac. To test the utility's features, you can download a free trial version without having to spend any money.
Frequent Asked Questions for IMAP Gmail to Outlook 2010
1. How can I use this tool to perform incremental backups?
Users can export add-on emails using this excellent IMAP Email Backup for Mac. Additionally, the tool guarantees that no data is duplicated.
2. Will the folder hierarchy be altered in some way?
When backing up IMAP emails on Mac OS, the program will not change any of its folders or file configurations.
3. What are the limitations of using the Free Trial Version of the tool to backup the Email IMAP server?
The IMAP Backup Tool for Mac demo edition only helps you to backup a small number of addresses.