How Can I Split Single VCF to Multiple VCF File | Knows Here
Summary: In this write-up, we are going to elaborate on the solution to resolve the problem, and how to split single VCF to multiple VCF. There are lots of users who search for the same solution, you will get manual and automated procedures to complete this task in a hassle-free way.
vCard is the format that is supported by most email clients or applications. In the manual solution, we will describe to your how it can be done by using the Windows contact folder. It is a simple procedure to complete. Without wasting any further time let's move straight to the manual technique.
Split VCF File to Multiple Contacts in Just Few Clicks
Step 1.

 

Install

the program to split vCard file.

Step 2.

 Click on the

Add File

option. 

Step 3.

 Choose the VCF file you wish to split.

Step 4.

 Then, click on the

Export Selected

. 

Step 5.

 Check the

Split vCard

option. 

Step 6.

 Finally, hit on

Export

button.
Manual Approach to Split Single VCF to Multiple VCF File 
This section is made for you if you are looking for a free solution to resolve a query about how to split single VCF to multiple VCF file. But this section is quite a lengthy process, this solution is divided into 2 parts. Where users have to convert the VCF file into Windows Contacts and in the second part, users have to export Windows contacts into a single VCF file.
Step 1: Convert Your VCF Files to Window Contacts 
In the first step, go to

C:\ user\ %username%\ contacts

and click on the import button. 

Now in the next step, go to the

Import Windows Contact option dialogue box, select VCF and click Import. 

In the next step, click on the

select file

and click on the

Split VCF

into multiple contacts.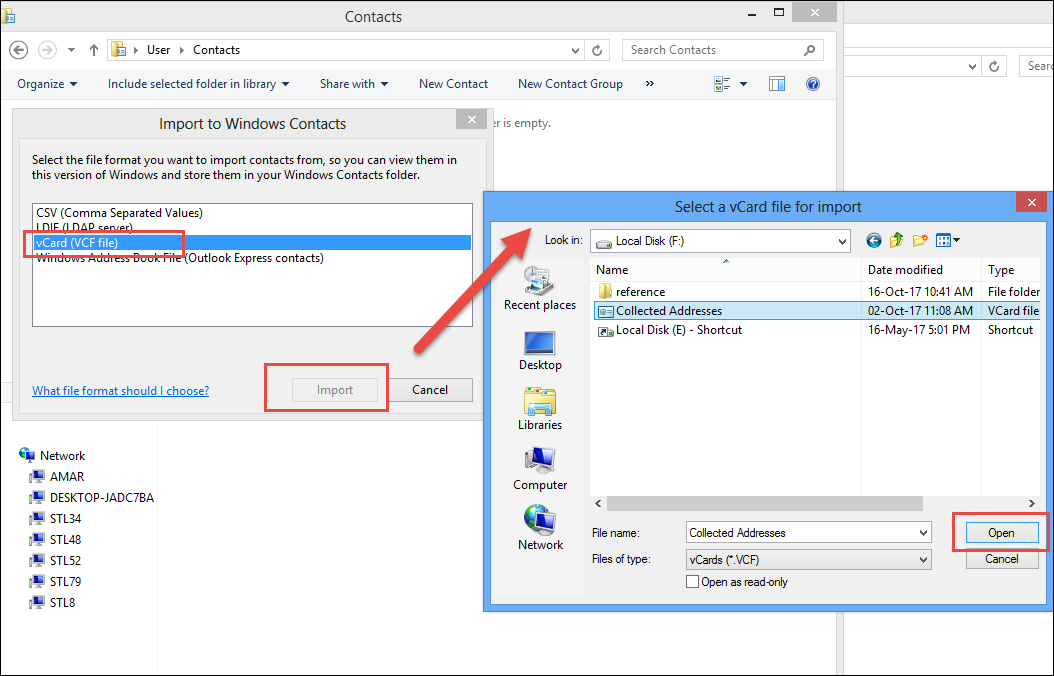 After this, you will automatically get into the property window and click the OK

button.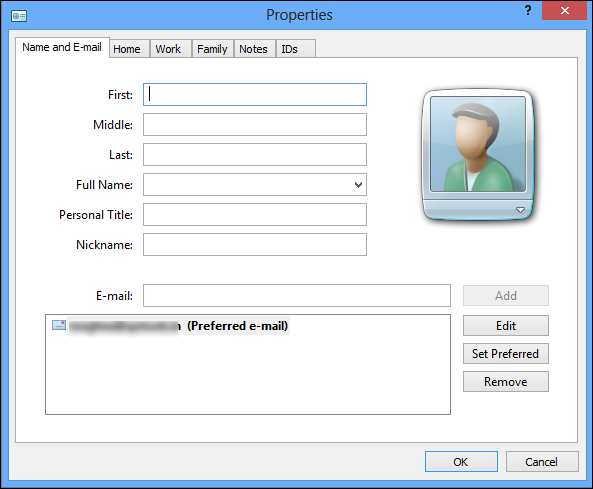 Step 2: Windows Contacts into a Single VCF File 
After completing the above step, click the

export button

in the window contacts section. Hold the

ctrl key

for the multiple sections.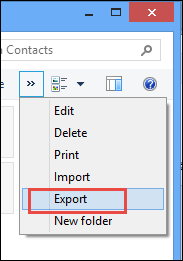 Next, select the

vCard option

and then hit the

export button

.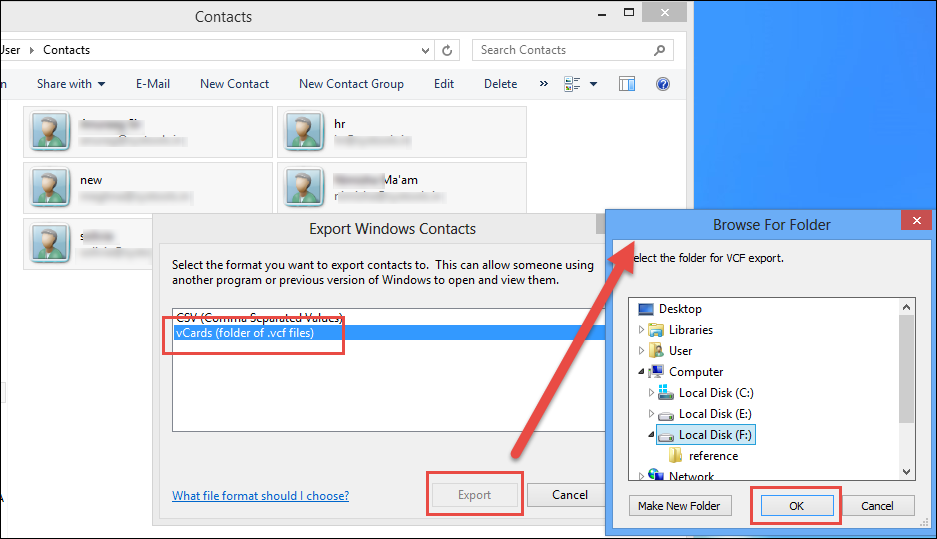 And last, hit the

OK button

. 



Read More: Methods to Combine Multiple VCF Files Into One VCF File.
Drawbacks of Manual Procedure to Split vCard File
This manual solution has completed the process and is compatible to resolve the query on how to split single VCF to multiple VCF.  Below are some drawbacks of the manual solution. 
This solution is a time-consuming procedure and so lengthy process to complete. You can only save one contact at one time, if you have 500 contacts then you need multiple hours to complete the process. 

Some of the contacts are missing which results in the loss of data integrity.

You should have the basic technical knowledge to complete this process.  
Smart Approach to Split Single VCF to Multiple VCF Files 
In the above section, you will know about the manual solution and how it works but there are some limitations that were mentioned above. To overcome all the limitations we provide the best-automated solution to handle this situation. SysTools vCard Split Tool best software to solve the problem how to split single VCF to multiple VCF files. 
Best-in-class software which is user-friendly and easy to use can overcome all the limitations of the manual solution. We highly recommend you this solution, it can work with all the vCard versions like 2.1, 3.0, and 4.0. 
Working on the vCard Splitter Tool 
Install the software and select the Add File option on the left top of your screen. 
Hit the Export option and go through the next steps. 
In the last step, hit the Export option and end the process. 
Conclusion
In this guide, we provide you with the solution of the query to how to split single VCF to multiple VCF files. We explain the manual solution and automated procedure and the drawbacks of manual technique as well as we also provide you with the way to tackle drawbacks.
Frequently Asked Questions
Q: Is it possible to selectively choose which vCard contacts to split?
A: Certainly, with this VCF Splitter program, you can flexibly handpick the specific contacts you wish to split from the vCard file.
Q: Can I use this software for VCF files originating from different platforms?
A: Yes, this software is the best fit to handle VCF files from various platforms, like Outlook, G Suite, iCloud, Skype, and more.
Q: Is it possible to split multiple vCard files in bulk using this tool?
A: Absolutely, this vCard splitter has the capability to split multiple files in bulk. To enable it, use the Add Folder option to streamline your contact management tasks.
Q: Which versions of vCard does this utility support?
A: This utility provides support to the most widely used vCard versions such as 2.1, 3.0, and 4.0. For the same reason, it ensures compatibility across a range of scenarios.
Q: Does this VCF vCard Splitter tool handle VCF files that are modified or edited?
A: Yes, this tool is capable of handling edited or modified VCF files. In particular, it is a good choice for files that do not include the "Begin vCard" and "End vCard" tags.
Q: Does this vCard Splitter tool preserve all the contact information?
A: Absolutely, this tool makes sure that all of your contact data such as names, addresses, email addresses, phone numbers, images, descriptions, etc. are intact in the resulting file, without any data loss.